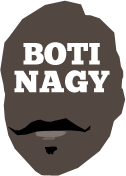 ---
Advertising opportunities available.
Please contact me.
---
Queen Elizabeth back for Melbourne
Tweet
MORE fabulous WNBL news today with confirmation by Melbourne Boomers that Opals dual-Olympian Liz Cambage will be back in the purple and gold this 2017-18 WNBL season.
So let's see now, we have Jenna O'Hea back for the Boomers, Sandy Brondello appointed Opals head coach, a minimum WNBL salary of $7,500, Rachel Jarry at Canberra, television on Fox for three years, and the first (and as yet, still the ONLY) woman to dunk at an Olympic Games returning for 2017-18.
The WNBL is off and flying with arguably its most influential off-season in history.
Stars such as Suzy Batkovic (Townsville), Sami Whitcomb (Perth), Mia Murray (Townsville), Toni Edmondson (Perth), Alex Wilson (Sydney) will be back for their respective clubs, with a few bombshells too, such as Dandenong captain Aimie Clydesdale heading to MAC Adelaide Lightning and the Rangers' budding centre Lauren Scherf off to the Capitals.
Of course, don't say we didn't tell you about Lizzie's imminent return for the Boomers. We told you here on March 9.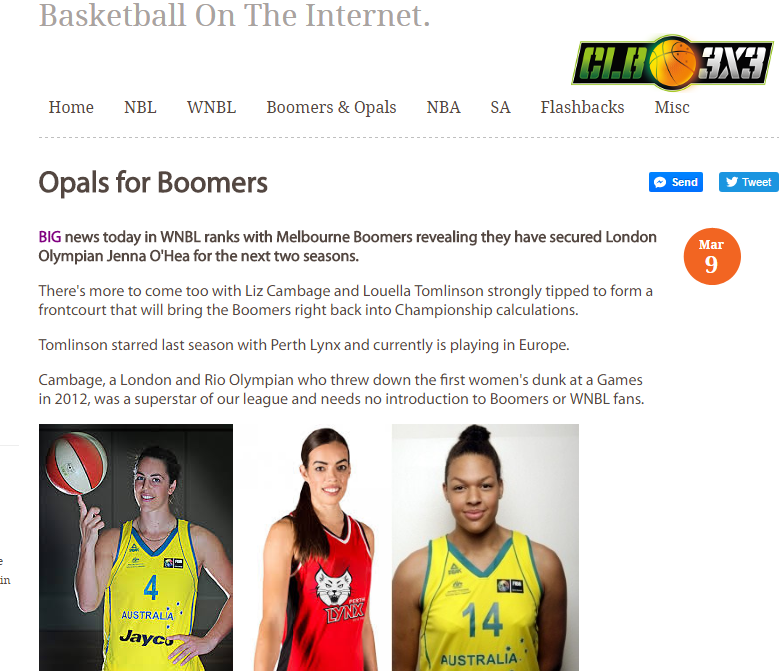 And they still have Louella Tomlinson's recruitment to reveal as well!
If you're a Boomers fan, now is the time to become a member!
Australia's greatest basketball player, Lauren Jackson heads the club's membership drive this season and is urging everyone across Melbourne to step up and support the burgeoning Boomers.
Cambage, 25 and an imposing 203cm centre, led the Boomers to their only WNBL championship in 2010-2011, winning the league MVP award in the process.
She hasn't played WNBL since losing the grand final to Dandenong the following season.
Cambage acknowledged the importance of the WNBL's new television deal.
"Fox Sports signing is so amazing. Playing at the State Basketball Centre, it's such a great time," she said.
"I'm so lucky that I get to come back to Melbourne. I'm really excited.
"I don't just play. I would love to win another championship ... I want something sparkly!
"I get to study at Deakin (University) now and look after my future after basketball."
Melbourne coach Guy Molloy could not be happier to have one of the world's top centres back in a Boomers uniform.
"Her journey hasn't finished. I'm sure she'll grow as a person and can become a better player still," he said.
"We've got some really talented young players that can really benefit from playing and training with these elite players."
The avalanche of support to have one of Australia's bona fide international superstars back in the WNBL was also appreciated by the player herself, Cambage taking to Twitter to say: "thank you everyone so much for all the messages and tweets today. I'm so excited to be joining the @MelbourneBoomer's family again!! ^___^"