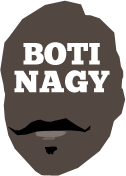 ---
Advertising opportunities available.
Please contact me.
---
Rangers a force beyond 25 years
Tweet
DANDENONG today celebrates its 25th year in the WNBL when it hosts Melbourne but the green-and-gold of the Rangers have meant so much to basketball generally.
While it has given us incredible WNBL players such as Penny Taylor and Regina Days, Dandenong has a history outside Stud Rd which resonates nationwide for so many of us.
For me personally, I played my first game of senior interstate basketball against the Rangers with Norwood back in 1971, when just getting to the stadium somewhere near the markets was a challenge in itself.
My brother Huba and I travelled out to Dandenong by train, meeting other teammates there before we headed to that terrific old venue down by the markets … and had our brains beat out by a serious Dandenong men's team.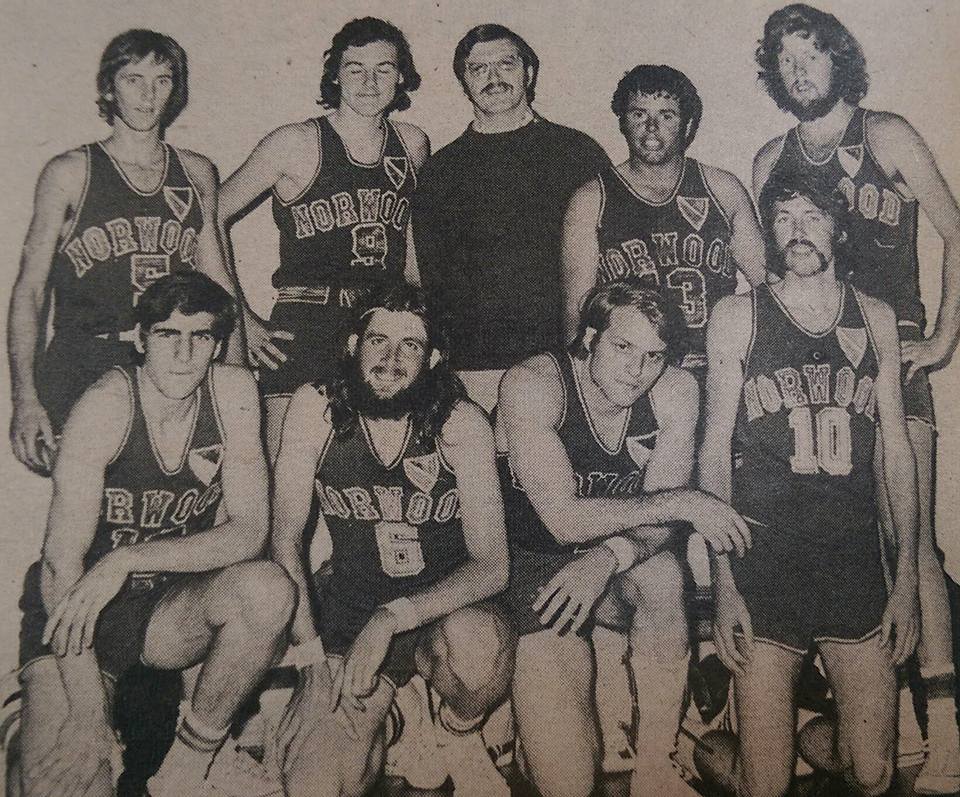 MOTLEY CREW: My Norwood team at Dandenong after our serious come-uppance.
It wasn't long before the reputation of Dandenong's men's program was filtering into South Australia where we had only heard Melbourne Church (now Tigers) and St Kilda as the game's giants.
Then along came other Giants, such as Coburg, and Nunawading Spectres and then, Dandenong.
That was long before the move to 270 Stud Rd, and before Maree Bennie had joined Julie Gross at the club to give the women's program the boost it needed.
Bennie was a keyway colossus from Albury. The first time I saw her in action live was at the 1975 Australian Club Championship in Adelaide when she opened the tournament with a 56-point game as Albury beat St Kilda 91-71.
(The very next session, CYMS's star shooting guard Karin Maar topped that with a 60-point haul and this was shaping up as some tournament.)
With a 25-point second half, Bennie led Albury past North Adelaide in a thriller, the Rockets one of the favourites before the tournament's biggest controversy … against Dandenong.
North had to win to have any chance to advance and did so by four points in an overtime thriller.
Some scoresheet anomaly though sent tournament organisers into a spin and after crisis meetings, it was decided the two teams would have to play again.
This time Dandenong prevailed by one point, Julie Gross leading the Rangers' assault. (I recall a really unhappy Merv Harris and a highly delighted Charlie Wilson.)
Despite two taxing games, Dandenong fronted up again that night for the semi finals and lost 45-46 to SA's West Torrens, which then went on to be beaten by Maar and her CYMS team in the final.
But the Rangers were on the national map and that would only grow when Bennie signed on.
But that was still to come, Bennie playing at Louisiana State University in the late 70s where she eventually was joined by Gross in the Tigers' most talented frontcourt.
As a sophomore in 1978, Bennie scored 1,021 points (25.5 ppg) and grabbed 539 rebounds (13.5 rpg) at LSU, the most in both Southeastern Conference (SEC) and LSU history for one season.
In just two seasons with the Tigers, Bennie scored 1,852 points, third on the all-time scoring list. She finished her career the second leading rebounder in LSU history with 1,032 boards and over her college career she averaged 26.4 points a game, which still stands as the SEC record.
Gross became LSU's first All-American and finished her career as the all-time leading rebounder in LSU history with 1,466 rebounds.
She finished second on the all-time scoring list with 2,488 points.
Gross and Bennie were the first Australian females to win All-American honours while playing college basketball in the United States.
At one point, their keyway dominance was so profound, famous Sports Illustrated magazine featured an article pontificating whether there should be an import restriction.
Yes. Incredible. And hilarious.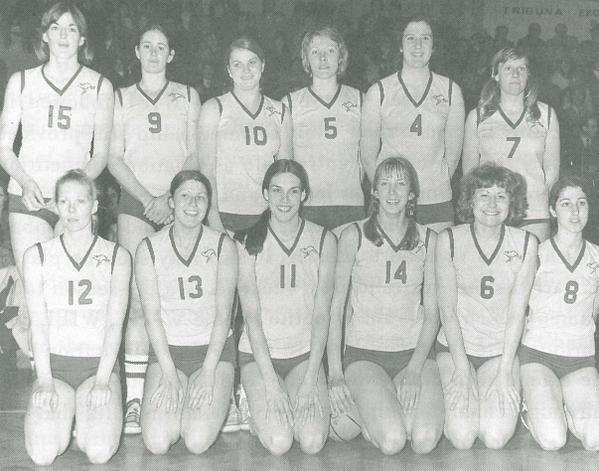 OPALS 1975: Maree Bennie (4) in the back row, Julie Gross (14) in the front.
Imagine what happened when these two Opals at 1975 and 1979 FIBA World Championships teamed at Dandenong.
The fledgling NWBL – now WNBL - was underway and had spawned an unofficial "little sister" Division II known as the Women's Basketball Conference.
Eventual WNBL champions such as Hobart and Canberra started their lives in the WBC and that's where lifelong friend Alex Palazzolo had Dandenong eventually winning titles and knocking on the "Division I" door.
He had a great team there with players such as Regina Days, Michelle Gubbels, Sharon Nicola, Jenny Gay, Nicki Steele, Janine Downer, Michele Grima, Adrienne Pratt, Jenny Beha, Ros Heal and Sandy Gray all passing through the ranks.
When Nunawading Spectres hit the skids, that WNBL door opened and in 1992, his WBC and VBA stars such as Days, Gubbels, Nicola stepped through it with him, Dandenong already three-time WBC champs.
The WBC eventually became the women's division of the SEABL – where the Rangers again have suited teams and won titles as recently as last season – while Dandenong became a WNBL force, reaching the Grand Final in its 1992 "big league" debut.
Inaugural WNBL captain Tracey Browning stayed on from the Spectres departure as the club built its new tradition, unearthing players such as Emily McInerny, Caitlyn Ryan, Carly Wilson, Jessica Bibby and Alison Downie while thriving on the talents of Lucille Hamilton, Sam Thornton, Allison Tranquilli, Sally Phillips and so many others.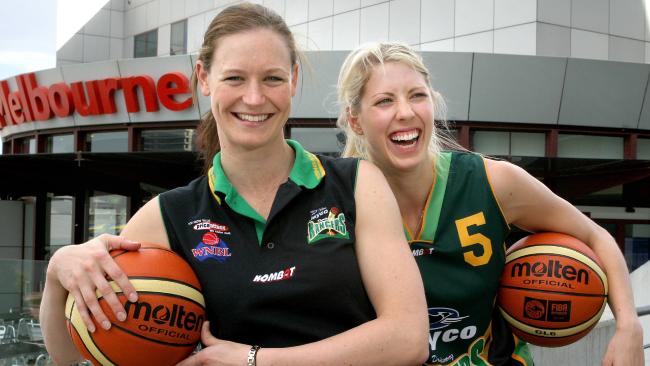 NOT LONE RANGERS: Emily McInerny and Carly Wilson
Adelaide sent some stars the Rangers' way too, with players such as Vicky Daldy, Marina Moffa, Michelle Brogan, Abby Bishop, Sam Woosnam – to name just a few – all enjoying life on the show court at Dandenong.
Today's guest of honour, Penny Taylor, of course, is the stand-out superstar and the club's greatest individual success story, MVP of the 2006 FIBA World Championship for Women when Australia's Opals claimed the Gold.
She epitomises what Dandenong represents to its burgeoning community – a quarter of a century as a WNBL force, a lifetime as an iconic role model for both the sport and the organisation.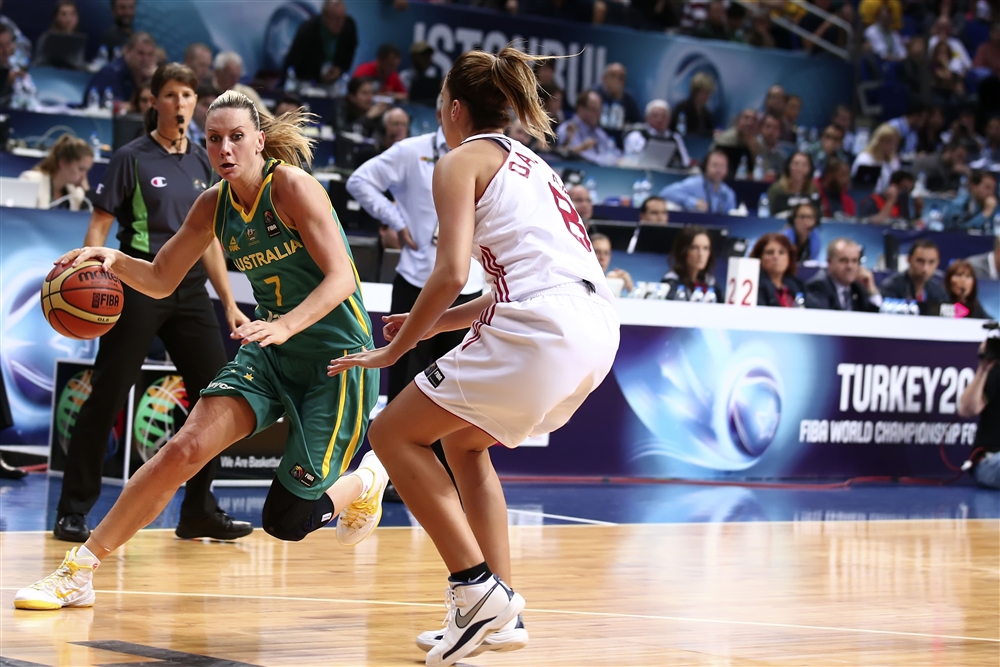 ICONIC: Penny Taylor in action for Australia. One of our two greatest ever players.
For the past 20 years, the enormous support and generosity of Gerry Ryan and Jayco has ensured Dandenong has stayed a pre-eminent WNBL force and a championship winner in 2004, 2005, 2012.
It's a great day for the club. One of many.
Happy Anniversary.