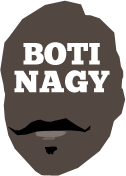 ---
Advertising opportunities available.
Please contact me.
---
Cut Throat Round: Rankings/Tips #17
Tweet
THE Illawarra-New Zealand and Perth-Adelaide doubles this round will go some way toward sorting the Final Four and semi final homecourt advantages, the quest to avoid the NBL cellar also on in earnest.
The Hawks (10-12) won their first engagement with New Zealand (13-9) 90-79 and play them three times yet, twice this round.
If Illawarra is to be a late gate-crasher of the post-season party, twin wins would pump it to 12-12 and pull the Breakers back to 13-11, well within reach.
By the same token, two New Zealand wins ends this conversation altogether so yes, this is big.
But wait. There's more!
Adelaide is 15-9 and only holding second ahead of Perth's 14-9 because it has played an extra game.
In their two meetings so far, Perth won 88-79 on December 8, Adelaide won 97-86 on January 4.
There's not a lot between them but if either was to win twice this round, and - like Illawarra-New Zealand - they both have one home game and one away matchup, they more than likely would wrap up second spot.
That means home court in the semi finals.
But wait. There's more!
New Zealand is only fourth on 13-9 because it has played two less games than Adelaide.
So in truth, not only are the Breakers looking to get rid of that Hawks thorn in their side but they have bigger fish to fry, being still very much also in the hunt for a top-two finish!
Confused?
Don't be. This round pretty much should sort a lot of it out, one way or the other.
* * *
THEN of course, there's Sydney (7-17) trying to avoid the bomb shelter, which it can do. Beating Cairns would be a great help in that.
Brisbane (8-15) is equally anxious to avoid back-to-back bomb outs after finishing in the whine-rack of last year's cellar.
Their task is far harder, on the road to Melbourne, which is within touching distance of the regular season championship that would guarantee semi final home court AND the same in the Grand Final Series, were United to reach it.
Confused?
Wow. If you are, you may be an idiot.
* * *
ALSO at The Jungle, Perth and Adelaide will battle this round for the Cattalini Cup, the annual clash honouring Martin Cattalini who won championships with both clubs.
The match also has the Paul Rogers Medal awarded for the night's MVP. Rogers, who started his career with the 36ers, won the league MVP award while with the Wildcats.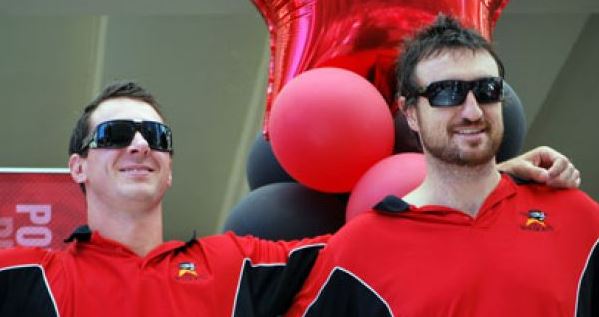 COOL 'CATS: Martin Cattalini with Paul Rogers.
* * *
STEPHEN Weigh is hanging up the boots, the forward playing his last game in Perth - where he was a starter on an NBL championship outfit - on February 18.
Coincidentally that also was where Taipans teammate Mark Worthington played his last game last season.
Weigh's last home game in Cairns will be against Sydney tomorrow, giving the Orange Army ample opportunity to thank him for his service to the Taipans, which currently stands at 125 of his 276 NBL games, including a stint with Adelaide 36ers after his initial run with Perth.
A solid swingman who was playing well at the four spot, Weigh's career finale has been hastened by an injury run, his 2017-18 cruelled by a foot fracture.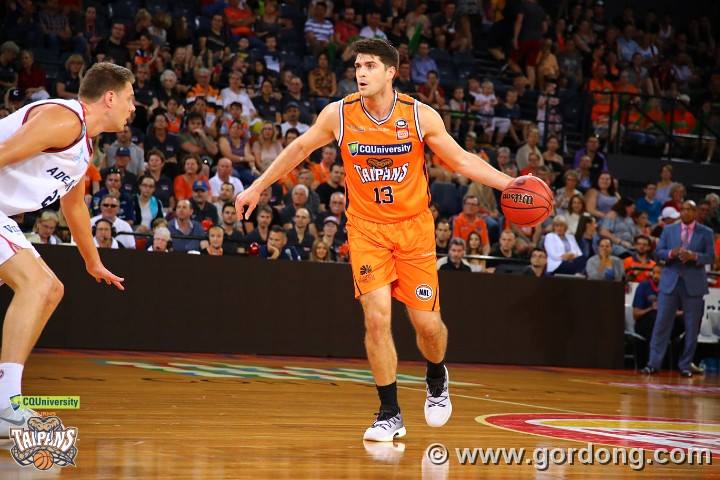 "I think about my own personal development since I first came into this league," he said yesterday.
"When I first came in, it was all about me and how I was performing – as it is with most young talent when they come into the NBL.
"But as my career has continued, I've become a much more selfless person. My thoughts and actions have shifted from what I'm doing personally, to the group and how the individuals are travelling.
"I need to thank the Taipans organisation. That transition started four years ago when I became a Taipan and I'm really happy that's been a personal outcome for me. It's set me up and put me in good stead for life after basketball."
* * *
NOT sure if NBL CEO Jeremy Loeliger has ever seen a game of 3-on-3 basketball in his life but it sure didn't sound like it when he was talking about retired AFL star and Brownlow Medallist Adam Cooney in the wake of the league joining forces with Basketball Australia with 3X3 Hustle.
"Adam hadn't played the game before he started playing footy but since he retired he is now playing four times a week so we would love to have him playing (3x3)," Loeliger said.
"I can tell you he is not the only former AFL player who has expressed interest in this and since 3x3 is a slower and shorter game we are also hearing from current and former NBL and WNBL players who are keen to play."
Slower?
3X3 is by far the fastest version of basketball in existence. It's relentless and full on from start to finish, whether it goes the full 10 minutes or finishes early when a team reaches 21 points.
Here's a tip Jeremy. Maybe ask Tommy Greer how slow he found it recently in Adelaide. Obviously you're in for a surprise.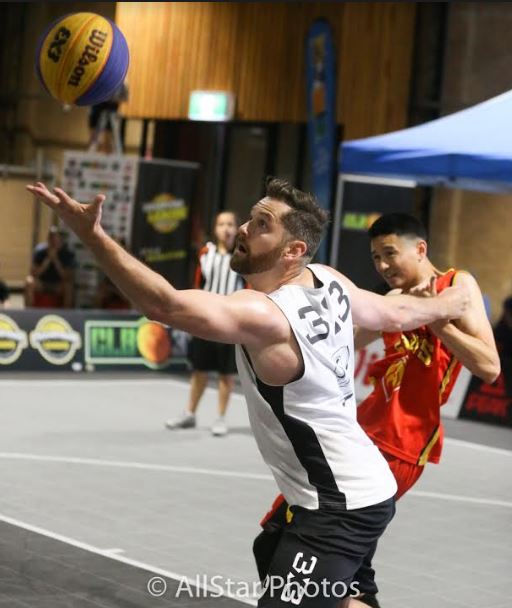 * * *
BEEN around a while and I truly believe the Hungry Jack's free cheeseburger for all on an opposition player's two missed free throws is the best game-night promotion the NBL has ever enjoyed.
Not to mention home fans!
It definitely adds a degree of difficulty for opposition shooters, especially if they badly miss that first one.
Don't know how many fans actually DO go and get a cheeseburger but the night Mika Vukona gifted everyone at the Titanium Security Arena, I may have called in to the local HJs to find about 20 36ers fans there already, brandishing their tickets!
This is definitely a winner, even if Aaron Fearne didn't like it at first when Michael Carrera became the inaugural cheeseburger benefactor for United fans.
* * *
NBL TIPS
V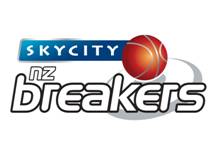 NEW Zealand lobs back at The Gong where it was gonged by the Hawks 90-79 two-and-a-bit weeks ago on the back of a 30-21 final period. Mitch Norton has another week under his belt and there's a lot to like about the Hawks at present, provided coach Rob Beveridge has full "buy in" that yes, they can indeed reach the playoffs. So far it hasn't been that Merry a Christmas for the upgraded Breakers but if they get this, they stay alive in the top-two hunt. This is a biggie but Illawarra at home should sneak the win.
NOT sure what to expect in Perth after the Wildcats last week stalled their slump by KOing sometime nemesis New Zealand while Adelaide was expecting to only need show up to snare the winnings in Brisbane. The 36ers had a rude awakening - somewhat like a Cody Ellis slap to Nathan Sobey's face (GRP? Anyone? Anyone? Bueller?) - but was it what they needed? Did Perth really turn the corner? This is such an important fixture for these two storied old rivals but provided Mitch Creek doesn't get hurt at the tip, maybe it's the Sixers with the more consistent form.
THE last time Brisbane headed in to Melbourne, the sun was shining, the roof was open and the Bullets handed United a Boxing Day gift of a W. With nearest table rivals Adelaide and Perth twice battling each other this round, Melbourne (16-7) has a chance to move further out of their reach if it again holsters Brisbane's guns. Perin Buford and Travis Trice were good value in the upset over Adelaide and another 40-minute endeavour by Adam Gibson and Co would cause problems. But ultimately there's too much at stake for United and too much talent to let this one slip.
JUST when we thought Sydney had turned the corner, it turns out it was just in a maze. The twin wins over Perth were contrasted wildly by the loss to Melbourne, although in fairness - a trait we're trialling through February - the margin did blow out to 17 which didn't necessarily represent the performance. With Cairns farewelling Stevie Weigh, expect this to be an emotional night for the Orange which is the reason they start slight favourites. But if the Kings can again find their own defensive moxy, they have offence in abundance to bury the Taipans.
ILLAWARRA is at New Zealand on Sunday and Perth in Adelaide but come back for "NBL Tips, Part B" tomorrow for a more educated guess at how those results may fare.
* * *
NBL RANKINGS This Wk-Prev (Record)
8 (7) TAIPANS 10-15: Can do Brisbane a favour by taking out Sydney to end on a home high.
7 (3) KINGS 7-17: Have beaten Cairns before but not lately in Cairns, adding to the challenge.
6 (8) BULLETS 8-15: Scored a sweet scalp with 36ers and can give Melbourne a hurry up.
5 (4) BREAKERS 13-9: Take out that 9-0 run and they're 4-9. It's time to get serious.
4 (5) HAWKS 10-12: This is it. Now or never. Time to believe, or be gone. A huge challenge.
3 (6) WILDCATS 14-9: Bounced right back up by beating NZ and this is the season's key round.
2 (1) 36ERS 15-9: If they were complacent in Brisbane, they should be right back on point.
1 (2) UNITED 16-7: Have a great opportunity to wrap first place and will take no prisoners.
PS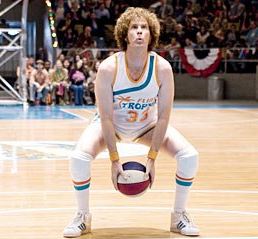 CHEESEBURGER ANYONE? Will Ferrell in Semi Pro with the old style FT.