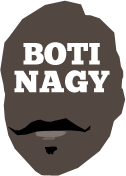 ---
Advertising opportunities available.
Please contact me.
---
Hard news Hawks: Rankings/Tips #9
Tweet
THE Illawarra Hawks are battling with their recent run of NBL bad luck, playmaking guard Mitch Norton needing surgery for a fractured thumb and likely to be out for six weeks.
Already the club is contemplating replacement player options - what's Rhys Carter upto just now? - with Norton's sidelining likely to cost 10 games.
Norton suffered the injury in Monday night's 18-point road loss to Melbourne, but, typically, played on regardless.
Illawarra was missing AJ Ogilvy (out with a groin injury) and import Demitrius Conger (suspended after a late brain fade) but on the plus side, Cody Ellis was allowed court-time and finished with 14 points at 60 per cent, four rebounds and three assists in 21:39.
Hmm. Maybe the club should take a longer look at him?
EIGHT WNBL matches this round will go some way toward sorting the contenders from the pretenders, with the big game between current leader Perth and reigning champion Sydney.
The Final Four aspirations of Melbourne, Adelaide and Dandenong also will go under the microscope.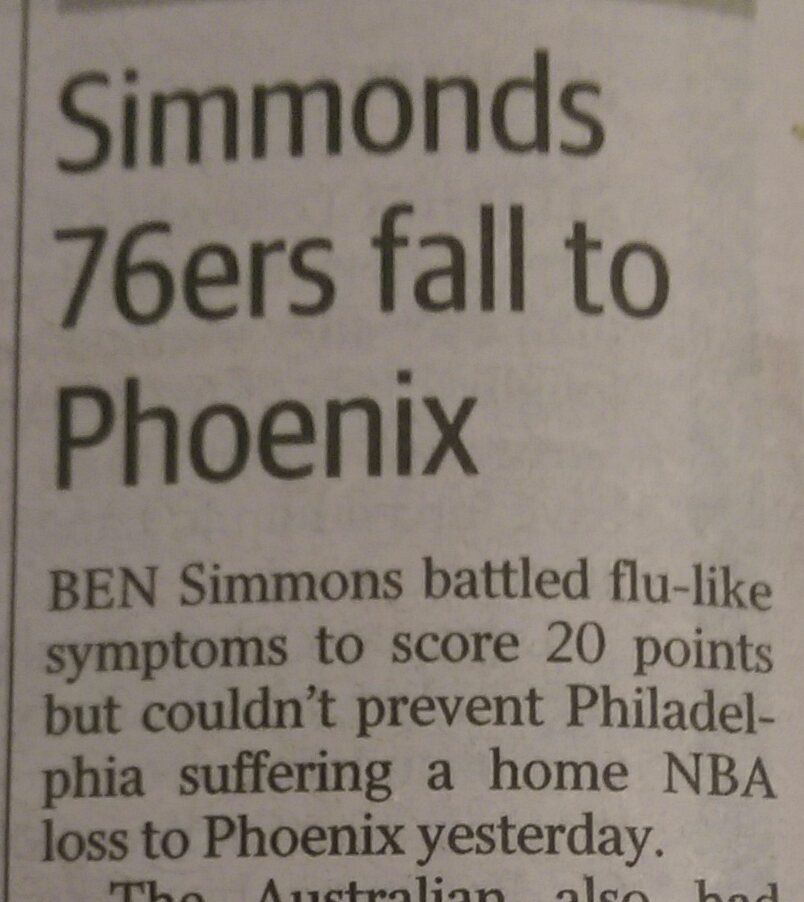 CHECK out the NBL match between long-standing rivals Perth Wildcats and Adelaide 36ers this round for a showdown between MVP candidates Jean-Pierre Tokoto and Mitch Creek.
Tokoto arguably is the best new import in the league while Creek has elevated his game after an off-season which included quality form at NBA Summer League with Utah Jazz and a cementing of his starting role with the Boomers.
YES, it's damn hard in Adelaide to get names straight (right), especially ones this difficult to spell.
If you don't believe me about name games in SA, just ask Joe Ingles.
SPEAKING of Adelaide, Saturday's WNBL fixture between the MAC Lightning and Melbourne Boomers will have FREE admission for spectators attending The Lighthouse at Titanium Security Arena.
Tip-off is 2:30pm.
NBL TIPS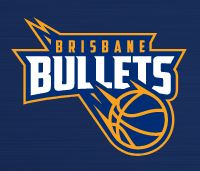 V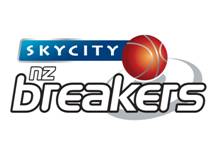 HINDSIGHT is always 20-20 but looking back on New Zealand's two losses last round it's surprising we didn't see it coming. A 9-win streak, the Breakers heavily involved in Tall Blacks duties the previous weekend and a 2-0 spread on Perth, of course they were vulnerable to a letdown. But the absence of a bounce-back against the Bullets confirmed NZ was in a bleak spot. Expect that to happen this round against Brisbane as the Breakers endeavour to reassert their dominance over the NBL in what looms as a very telling round for their championship bona fides.
STILL not entirely convinced Adelaide is where it needs to be to again be considered among the contenders, only Mitch Creek and Josh Childress saving the 36ers from home embarrassment to Brisbane last round. The Sixers may be on their way to where Joey Wright wants them to be and a win at The Jungle would confirm they're heading in the right direction. But they do not appear together enough yet to take out the Wildcats in their Perth stronghold, especially after the manner in which they dismantled a powerful New Zealand last round in Auckland. Wildcats are rolling.
KEVIN Lisch is back training with the Kings and although he won't be ready to suit against Brisbane, his mere presence back on the practice floor has to be a big boost for Sydney. The Kings have talent to burn but need Brad Newley fully engaged and Jeremy Tyler presenting the best version of himself to beat Brisbane. Perry Ellis against Daniel Kickert should be fun as will Travis Trice trying to corral Jerome Randle. This game amounts to talent V process and backing talent on this occasion.
MELBOURNE took care of business last round against Illawarra but with the Hawks down AJ Ogilvy (groin) and Demitrius Conger (suspended) so it should have. The best aspect for United was its 24 assists and Chris Goulding finding some form. Beating Cairns in Cairns is always a conundrum though, especially if coach Aaron Fearne has a week to map out and implement a strategy. That's exactly this round's scenario and in what may be the weekend's toughest call, I'm leaning to Alex Loughton (below) and the Orangemen to sneak another one off United.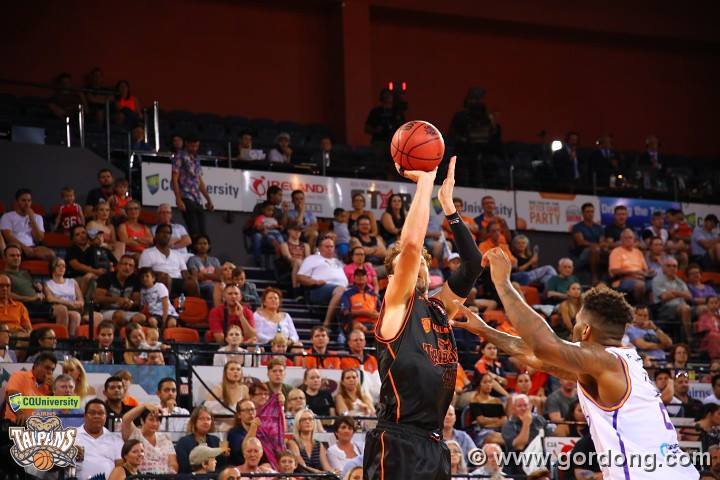 REALLY liked Illawarra's chances of catching Perth out this round, before Mitch Norton went out for six weeks with a fractured thumb. My rationale was the Wildcats would be vulnerable in the same way NZ was last week, while the Hawks would regain Demitrius Conger and AJ Ogilvy and be raring to erase last round's road reversal. But now a lot falls on the shoulders of Rhys Martin and Kevin White, not to mention Rotnei Clarke, who will have his own issues being hounded by Damian Martin. The momentum thus swings back to the Wildcats, who have to start slight favourites.
NOT travelling too badly when they were beaten 92-88 by the Breakers in New Zealand earlier this season, that loss led the 36ers into their road meltdown at United and life has been rocky since for Adelaide. NZ coach Paul Henare was adamant his team attack via Daniel Johnson and it paid dividends, DJ also a massive defensive liability last round in the great escape against Brisbane. Adelaide really needs a big scalp to allay fears it isn't the real deal and for others to step up alongside Mitch Creek and Josh Childress. Going for the upset this time, but not confidently.
SYDNEY heads into Melbourne for another Monday matchup but check in on Sunday night for any predictions on that one, too much water to flow under the bridge before game time.
NBL RANKINGS This Wk-Prev (Record)
8 (8) KINGS 3-10: It's not any easier for the Kings but they definitely can split again.
7 (7) BULLETS 4-7: Twin wins this round would elevate Brisbane into contention.
6 (4) HAWKS 5-7: Losing Norton's security is a body blow with in-form Wildcats visiting.
5 (5) TAIPANS 6-7: Can get their season back to an even keel or stay in struggle city.
4 (6) UNITED 6-5: Weren't as selfish last round and could win home and away this time.
3 (3) 36ERS 6-5: Managed to pull off an ugly home win and need at least a split.
2 (1) BREAKERS 9-3: Oops. The mighty fell last round but expect NZ to bounce back now.
1 (2) WILDCATS 8-3: The threepeat quest is right on track ahead of 36ers rivalry clash.
WNBL TIPS
V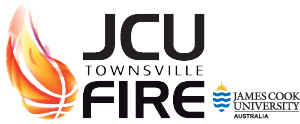 THE Fire twice already have burnt Adelaide to a crisp and will start full of confidence. That has slipped into over-confidence at times and backfired but it is unlikely Lightning can keep their cool for the full 40 minutes.
IF Dandenong is to stay in playoff contention, beating Perth in Perth is something of a must. But with the Lynx chasing their 10th straight win to equal the record held by the club's 1992 champion, it is going to take more than the Rangers can muster.
ALREADY belted once by Melbourne before Bendigo stunned the Boomers at home, this third matchup has all the hallmarks of their first meeting. Liz Cambage is rampaging in the keyway and her 2014 FIBA World Championship replacement, Gabe Richards, will have her hands full.
AFTER dropping two key games (and series) last round, Sydney will be fired up to renew its rivalry with Canberra and will be an overwhlming favourite. Cheryl Chambers may even have the luxury of running some of her bench unless the Caps recapture their old "have-a-go" mentality.
THE Boomers barely escaped Adelaide by three points at home earlier this season with Liz Cambage wreaking havoc and 44 points. The fans will be allowed in for FREE in Adelaide where the match will raise money toward cancer awareness. Tipping Lightning lighting up.
THE league-leading Lynx head into the lair of defending champion Sydney in arguably the match of the round. At their best and most focused, the Flames would snatch this but Perth may have hit their 10th straight win and will be on a high. Actually, that makes them vulnerable. Sydney this time.
WHEN Townsville hits Bendigo, you can bet Claudia Brassard's crew will be prospecting for gold. While beating Bendigo currently is a bit like unearthing iron pyrites (that's Fool's Gold for the benefit of our non-miner readers), the Fire will be happy to take a win from their former arch rival.
WITH their season still on the brink, Dandenong has to ice Canberra at Stud Rd and no other result will be acceptable. The Caps can still play "spoilers" but with maintaining contact with the top four at stake, Dandenong is unlikely to put a foot wrong.
WNBL RANKINGS This Wk-Prev (Record)
8 (8) CAPITALS 2-12: On their night, Caps still have the potential to be spoilers.
7 (7) SPIRIT 3-10: Facing a tough weekend but can never be underestimated.
6 (6) RANGERS 7-7: Not far off the pace and another split this round keeps it in hunt.
5 (5) BOOMERS 9-6: Coming back into contention and a 2-0 round would be huge.
4 (1) FLAMES 8-6: Didn't see successive home losses coming and must regroup fast.
3 (4) LIGHTNING 8-6: Must secure at least a split this round or risk heading downwards.
2 (3) FIRE 9-5: Great and bad, great then bad, what will this week's round throw up?
1 (2) LYNX 10-4: Chasing a club record and have got their game together and flowing.
PS
DAFT? No, it's cancer survivor Chris Lucas as a daffodil with Aimie Clydesdale and Nat Novosel promoting Saturday's FREE home game against Melbourne to raise money for cancer research.