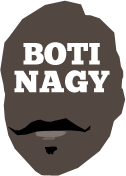 ---
Advertising opportunities available.
Please contact me.
---
Rare air, and all that Jazz
Tweet
THE Adelaide 36ers aren't making any bold predictions ahead of Friday night's (Saturday morning, Australian time) clash in Salt Lake City against the NBA's Utah Jazz, but they are loving the opportunity.
"It's amazing for us to come out here and play," new import forward Jacob Wiley said.
"You know, for everybody to be able to say they played on an NBA court against the top talent in the world – I just think it's an amazing opportunity for our guys to improve and show the country what kind of basketball we've got in Australia."
Sydney gave the LA Clippers a genuine match in Honolulu on Monday and NZ Breakers take their shot at Phoenix Suns tomorrow as this NBLvNBA preseason series continues.
But Perth Wildcats put in an entirely embarrassing performance against the Jazz in Utah on Sunday, smacked by 58 points.
"We feel like we can play against the best," Adelaide's star import combo-guard Ramone Moore said. "I've never been told to back down from anybody, no matter what, so that's my mindset going into the game."
Sixers coach Joey Wright had his team on the floor training at University of Utah after it had spent 17 of the preceding 24 hours in the air. Today, they hit the Jazz's home court at Vivint Smart Home Arena, and hit the wall for a while.
"That's part of the mental adjustment and what they can learn from a trip like this - yeah they're supposed to be tired but they're not supposed to act like it so that's what we want to challenge them to do," Wright said.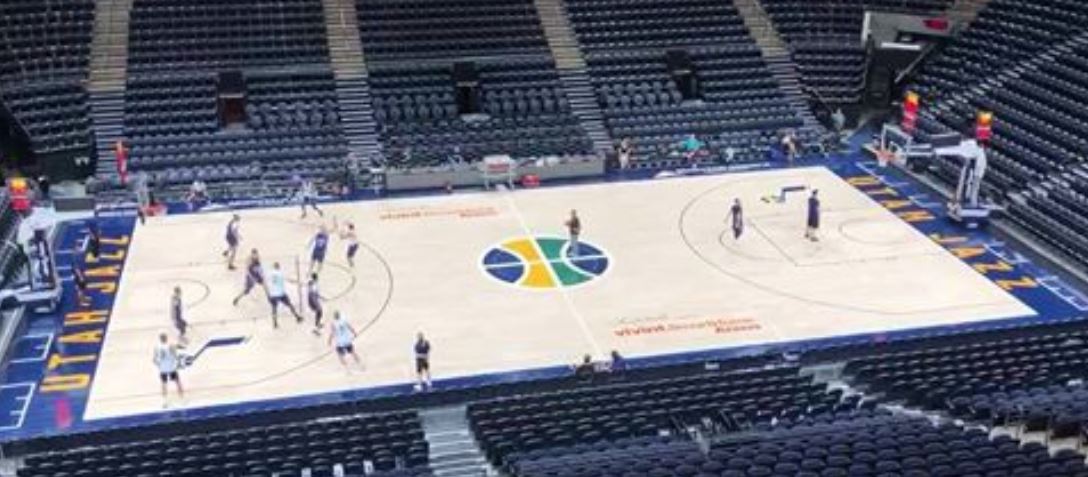 "I thought they responded well. It was a long trip and I was pretty tired myself and I'm not even playing. But they're in good spirits and have done a good job so far."
The 36ers will take some lessons out of the butt-kicking the Jazz handed Perth and try to play their own up-tempo style to keep the NBA club active. The plan was evident at training today.
"We wanted to try to speed it up as much as we could and try to give them an idea of what it's going to be like when they get out there," Wright said. "We tried to speed the scrimmage up and I think right away they saw the air is a little bit thinner up here."
Perth hit the wall early and never recovered.
"Just go through it," Wright said of jet-lag and altitude issues. "They can see how ugly it can get just us playing against ourselves. They're playing against NBA players and it can get real ugly so we're just going to speed it up this next couple of days so when game time comes, they'll have a feel for it.
"We want to make sure we know where we're getting our shots from. If we can get a good feel for where we can get our shots from, we'll be able to execute that. And also, where we can slow them up at.
"So we want to practice those two things in between now and Friday and hopefully it helps."
The Jazz host the Toronto Raptors in an NBA preseason fixture, giving the 36ers a chance to sit back and scout Rudy Gobert, Donovan Mitchell, Dante Exum and Co.
"It will be great to be in the arena here, watching an NBA game," Wright said. "I haven't seen an NBA game in 15-16 years so it will be great to watch it – but we'll also be scouting as well."
Like Wright, an assistant with the Jazz during the NBA Summer League in Las Vegas last year, Nathan Sobey also is familiar with Utah's program.
"I didn't like the altitude hitting us pretty early and we were pretty all-over-the-place there for a little bit, but we got it together towards the end," Sobey said of today's practice.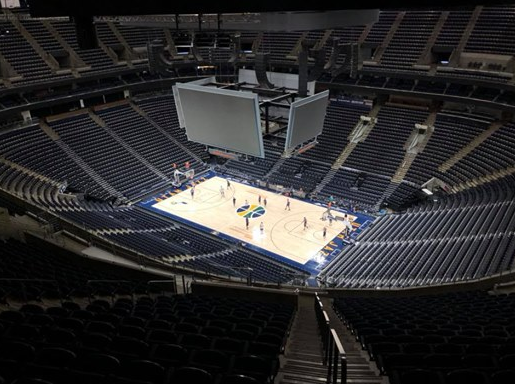 "Obviously, (it's) a great arena and to get to practice here is obviously a great opportunity for the group.
"I've never really played a game (at Vivint Smart Home Arena) but obviously been around the (Jazz) environment, and all that sort of stuff, but I can sort of talk to a couple of guys about what it's like. They can see it for themselves now.
"We've just got to get our conditioning up a little bit over the next couple of days, blow up real quick, then be ready to go and just stay poised and not get ahead of ourselves."
Utah smacked Perth 130-72 after last year beating Sydney Kings 108-83. Asked what he took from the Wildcats' game, Sobey said: "The length and athleticism of Utah, they shot the hell out of the ball. We've got to be able to make them take contested threes and live with them making them over the top of us. They were pretty good the other night."
They certainly were. But Perth was woeful. Most NBL fans – not just those in the West - would be willing to wager we'll see a much different and more typical Wildcats performance on Saturday against the Denver Nuggets.
Although in SA, all eyes will be tuned to the 36ers-Jazz on 9GO! from 9.30am local time.