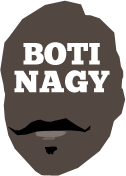 ---
Advertising opportunities available.
Please contact me.
---
Rd.1 NBL19: Time for the Bogeyman
Tweet
IT all tips off tonight in Auckland as one of the most highly-anticipated NBL years in its 41 seasons promises so much, and has, since that fateful day NBA champion Andrew Bogut announced he would join the Sydney Kings.
The NBL landscape changed dramatically as Bogut, in 2005 Australia's historic first NBA No.1 draft choice, spoke of all the positive reasons to play in his country's own pro competition.
Suddenly, the NBL had everyone's attention, not just a supporter base continually growing but not yet fully appreciated by the mainstream sporting world at large.
Hasn't that changed? First it was the arrival of the Bogeyman. Then the announcement of seven preseason games against NBA franchises. How about renewed and new TV deals with FOX SPORTS and the Nine Network?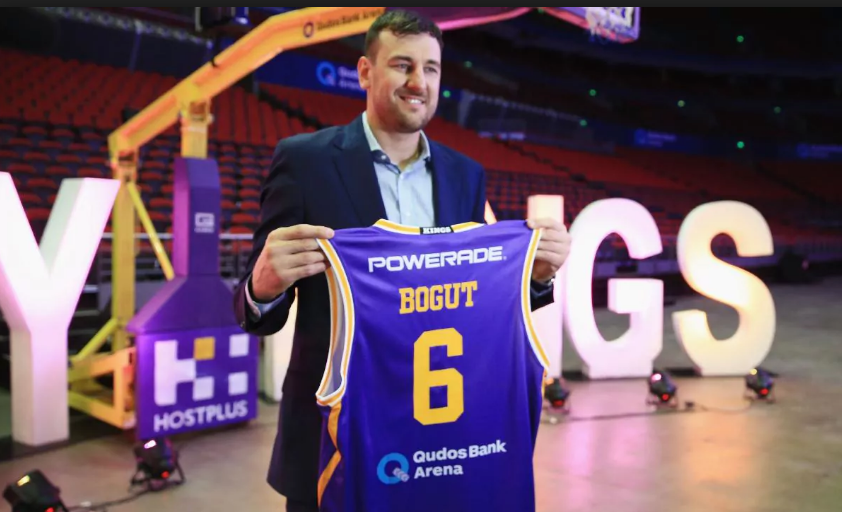 THE DECISION: Andrew Bogut joining the NBL forever changed perceptions of the league.
This has been arguably the NBL's finest off-season and all credit must go to NBL owner Larry Kestelman.
(Sure, he may have liked Adelaide to have handled Mitch Creek's NBA departure with greater decorum but ultimately even bad publicity is still publicity.)
So finally tonight, the balls get thrown up and Season 2018-19 tips off.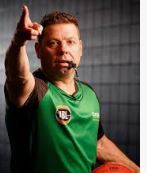 Corey Webster, Nathan Sobey and Bryce Cotton, who all played so well against NBA opposition - 27 points against Phoenix, 23 against Utah, 33 against Denver respectively - are all on show, with the only other question to be answered: How will our referees now handle the big men?
The NBL brought in seasoned NBA official and expert Ronnie Nunn to help make that transition during the off-season and his involvement is ongoing.
The only way we can go from here is up, just as the NBL has throughout this off-season. Here's our Round One expectations and predictions.
* * *
NBL TODAY
Brisbane at New Zealand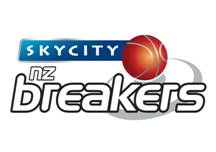 V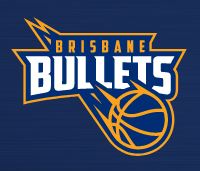 THE "Andrej Lemanis" effect, coaching Brisbane against a Breakers club he took to three championships, pretty much is a non-factor anymore with the off-season changes at New Zealand. New coach Kevin Braswell has key scorer Corey Webster back, along with arguably the NBL's most versatile and consistent power forward Tai Wesley. Burgeoning guard Shea Ili is there to set the table, Tom Abercrombie is as good as ever - did you see his shot block against Phoenix Suns? - and Shawn Long provides a new look in the centre. The Bullets already have a few injury issues so won't exactly hit the ground running in Auckland. Alonzo Gee, Cam Gliddon and Jason Cadee will need to be hitting their shots because you know Mika Vukona will be getting the job done on the boards against his former club. How much Cam Bairstow can show and how much Brisbane has kept a secret through the preseason will be factors here. But opening game, opening night? NZ to win.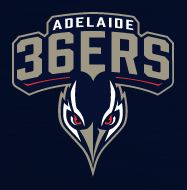 V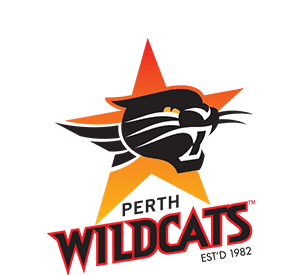 TAKE zero from their preseason form. Discount Adelaide's two beltings by the Wildcats in WA or its win at The Blitz. Yes, Perth lost by a whopping 58 to Utah Jazz and the 36ers lost by a competitive 30, if a "competitive 30" is possible, to the same NBA club. Last season's biffo in Perth has no bearing and neither does the 36ers 2-0 semi final sweep. That stuff largely is irrelevant beyond adding to the lore of a rivalry that dates back to 1987. What matters tonight is how much will Angus Brandt's absence (from the severe ankle injury he suffered playing for the Boomers last month against Kazakhstan) influence the Wildcats' power game and can the 36ers run Perth out of Titanium Security Arena? Bryce Cotton is in wicked form already, with a Ray Borner Medal from the Blitz and a 33-point haul in a much more impressive Wildcats' game against the Denver Nuggets. Nick Kay and Mitch Norton also were huge pickups and Damian Martin always impacts. The 36ers will be pushing the ball at pace and looking to utilise the athleticism of "bigs" such as Jacob Wiley, Daniel Johnson and Majok Deng. What a great match-up to start the season. 36ers win at home.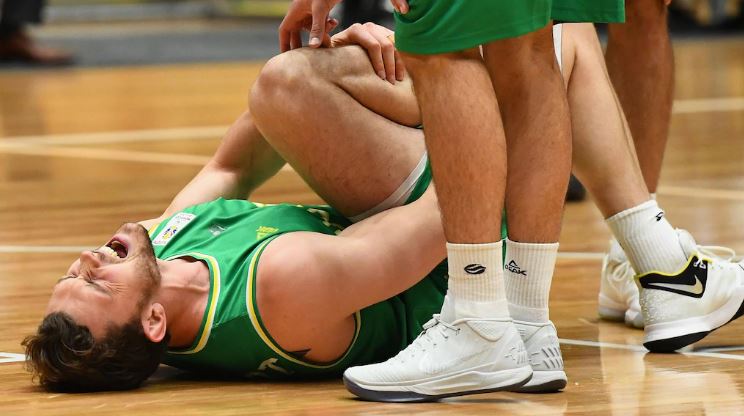 THE REST OF ROUND 1
Melbourne at Illawarra
iLLAWARRA Hawks may have the toughest double of the opening round, hosting the defending champs, then travelling out west to Perth where their wins have been as rare as Hawks' teeth. At the Gong, Rob Beveridge's revamped outfit will be anxious to show fans how well they will compete in 2018-19 and you just know there will be extra mustard on this for David Andersen and Cedric Jackson. Ando is coming off a championship at United where he may have felt under-used. And The Entertainer was cut by Melbourne a couple of years back, a move which introduced us to the talents of Casper Ware. Jordair Jett and Kevin White are in for long nights against the offensive abilities of Boomers Chris Goulding and Mitch McCarron but Melbourne also will have its own difficulties with Brian Conklin, who looms large at the PF. Sticking the neck out but gambling on the Hawks at home.
Adelaide at Sydney
HAVING watched the 36ers dismantle Sydney at the Blitz, it is not impossible to see an upset opener for the Kings at Qudos Bank Arena. Adelaide slipping in, running Sydney ragged and slipping out with the W is right up its alley. The pressure on the Kings immediately would treble. There's only one way to avoid that and it is to make a home stand. That potential starting quintet of Randle, Lisch, Newley, Kickert and Bogut has to perform to its well-won reputation to give exciting kids such as Tom Wilson, Brian Bowen and Deng Deng the chance to come in and flourish. What Kings fans don't want to see is David Wear and Kyle Adnam, having to come in and rescue a situation. Andrew Bogut's mere presence changes the keyway dynamic - he blocked two 36ers' shots in the first two defences at the Blitz. Incredible, this being Round One, but this is almost already a Sydney "must win"! That's what hype will do, I guess. Kings to win, because they have to.
Cairns at Brisbane
FULLY expecting Brisbane to come home battered and bruised by its Breakers experience, its feeder club Cairns having the advantage of laying in wait for the Bullets' return. That is a substantial advantage, although Brisbane will have the benefit of a game under its belt and the chance to assess and adjust accordingly. So what is worth more? Sitting in a plane crossing the Tasman and reflecting, or sitting in a Brisbane motel waiting? This is another wonderful first-round match-up of intrastate rivals who really do not care much for one another. Mike Kelly and the Taipans have completely retooled around monolith-in-the-middle Nate Jawai, fountain-of-youth guzzler Alex Loughton and burgeoning young Sudanese talent Kuany Kuany. Their imports also have potential as the league's best trio. The Bullets are anticipating a big year ahead, given the recruiting they have done. But right now, the odds actually favour Cairns to get the win.
New Zealand at Melbourne
UNVEILING their 2017-18 championship banner will add to the sense of occasion at Hisense Arena - and Breakers duo Tai Wesley and Majok Majok will get the cheers they deserve as well. But once the ball is tossed in the air and this is underway, all love will be lost as super shooters Chris Goulding and Corey Webster go head-to-head and United looks to David Barlow to pick up the PF slack. Alex Pledger had a breakout double-double game against Philadelphia 76ers and will be anxious to show his former club it erred in allowing him into free agency to reunite with his former coach Dean Vickerman. Melbourne-NZ games had extra spice last season with Vickerman changing camps - he's now won a title for both clubs - and his big-game edge will be key against rookie Kevin Braswell, who, incidentally, logged some NBL playing time at Melbourne. Ah, it's all so nice and cosy, isn't it, hey? Except when that ball is thrown into the air. Then it will be on for young and old and Melbourne, back at the scene of the crime, er success of last season, will be United in victory.
Illawarra at Perth
PERTH hasn't been the happiest of hunting grounds for Illawarra over the journey and expect that to continue on Sunday. It will be especially galling for Hawks fans as they watch Mitch Norton and Nick Kay, two players developed and improved by Rob Beveridge at The Gong, hearing the roars of support from the Red Army. But that's life in pro sports and Illawarra moved forward from that long ago. Now it will be upto Cedric Jackson to take it at Damian Martin, Jordair Jett to try and clamp Bryce Cotton, Todd Blanchfield to mix it with Terrico White, Brian Conklin - won't he be popular in his return to the West? - to get after Kay, and AJ Ogilvy out to dominate Tom Jervis. That's right. When you compare potential starters, Illawarra is right in this, and you know its bench is full of enthusiasm and zest. Not terribly many Wildcats fans were overly dazzled by the club's number of mid-afternoon games so how that impacts the crowd - surely it shouldn't for Game One at home, and on a Sunday - might play a role. Just not a huge one. Going for Perth, because it is home.
TOMORROW: WNBL Preview / WNBL Round One