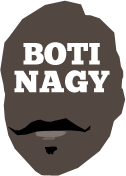 ---
Advertising opportunities available.
Please contact me.
---
Rd3 NBL23: Wagstaff suspension kills 'world class league' boast
Tweet

THE NBL's pathetic knee-jerk decision to suspend Perth warrior Jesse Wagstaff for a game because his 100 per cent legal screen left United's Lachie Barker concussed makes a complete and total mockery of its laughable claims of being "a world class league." World class bush league maybe.
Barker's teammate defending Wagstaff had the obligation to warn him of the impending impact and, for that matter, United coach Dean Vickerman was courtside astride the play as it unfolded also.
No referee called any infringement on Wagstaff's part and frankly, the Wildcats should challenge this GRP ruling and fight this to the bitter end.
Because a very bitter end is in sight for this competition if some randoms sitting in a room somewhere can slow tape down, watch it repeatedly and then make a decision three refs who were present and SAW IT did not.
It also again reflects the hazard of the league's owner, Larry Kestelman, retaining his affiliations with Melbourne United. Big screens set by Isaac Humphries or Jordan Hunter never were referred to the so-called independent Games Review Panel.
The presumption is no-one was sufficiently hurt to warrant investigation. Really though, should anyone be surprised?
When even the GOAT of Australian basketball, Lauren Jackson tweets:

....then you know you've got it so very badly WRONG.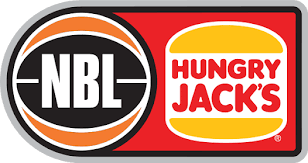 ROUND 3 - JACKIES JUMPIN'
JET-LAG or JackJumpers? It didn't much matter as Josh Magette shot out the lights and Tasmania raced to a 32-10 lead at the first break over the 36ers in Adelaide. They led by as many as 27 and were never in doubt, huge question-marks hovering over the Sixers' defensive commitment.
Tasmania JackJumpers 97 (Magette 23, Kelly 19, McVeigh 12, Weeks 11; Bairstow, Kelly 6 rebs; Magette 7 assts) d Adelaide 36ers 72 (Randall 18, Franks 14, Cleveland 10; McCarron 6 rebs; McCarron 5 assts) at AEC. Crowd: 8,027
* * *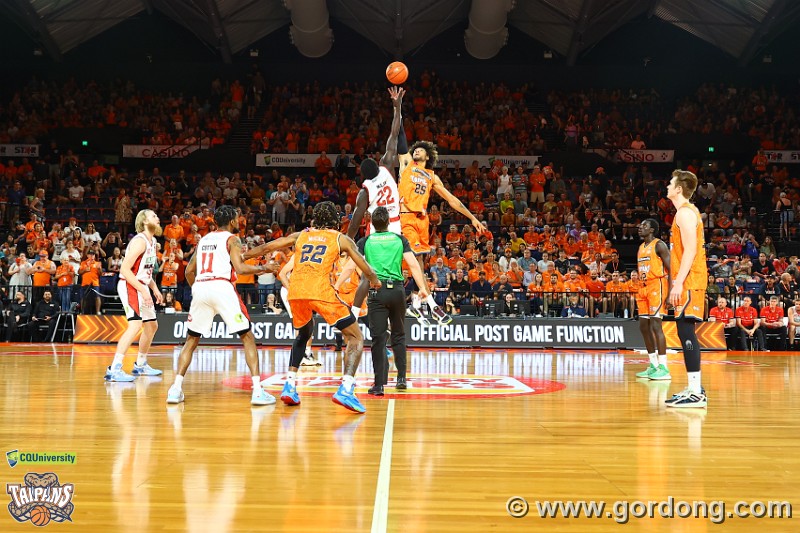 SHOCKED at home by Perth, Cairns looked a very different team in Sydney as it swept the champions aside. The Kings enjoyed a double-digit lead but rarely matched the Taipans' enthusiasm and the result finally was put to bed when Majok Deng sank a huge late 3-pointer from the wing.
Cairns Taipans 83 (Pinder, Scott 16, Hogg 15, Waardenburg 13, Kuol; 11; Pinder 11 rebs; Scott, Higg 5 assts) d Sydney Kings 78 (Vasiljevic 20, Cooks 15, Walton 14; Walton 9 rebs; Walton 6 assts) at the Kingdome, Qudos Bank Arena. Crowd: 7,287
* * *
THE somewhat (slightly?) surprising results continued unabated as Melbourne United maintained its streak in Perth (now 7-0) with a mostly all-the-way win over the Wildcats. Isaac Humphries enjoyed his best game since crossing, his bone-jarring screen rocking Luke Travers. Perth left too much for Bryce Cotton to do.
Melbourne United 84 (Humphries, Rathan-Mayes 17, Goulding 16, Tucker 14; Rathan-Mayes 11 rebs; Goulding, Rathan-Mayes 5 assts) d Perth Wildcats 81 (Cotton 32, Webster, Travers 12, Manek 11; Wagstaff 8 rebs; Travers 8 assts) at The Jungle, RAC Arena. Crowd: 10,441
* * *
ADELAIDE 36ers fans are used to cheering for a Randle so when Craig Randall found his 3-point shooting range (17-point last quarter), they were in full voice as his long-range mastery buried Illawarra. The Hawks had their chances but may have been stunned by Daniel Johnson's career-best eight assists.
Adelaide 36ers 90 (Randall 28, Cleveland, Franks 16, Johnson 10; Franks 9 rebs; Johnson 8 assts) d Illawarra Hawks 80 (Deng 18, Harvey 16, Froling 12, Dent 11; King 9 rebs; 3 with 3 assts) at AEC. Crowd: 8,143
* * *
RETURNING Phoenix studs Ryan Broekhoff and Zhou Qi didn't do much to change the team's flagging fortunes as New Zealand - no strangers to the road - posted a victory more convincing than the final scoreline. Izayah Le'afa returned to his former SEM stomping ground with a 14-point, 10-assist double-double.
New Zealand Breakers 85 (Loe 18, Le'afa 14, Brantley 13, McDowell-White 12, Rupert 10; McDowell-White 7 rebs; Le'afa 10 assts) d South East Melbourne Phoenix 77 (Creek 20, Adnam 17, Broekhoff 11; Broekhoff 8 rebs; Adnam 7 assts) at John Cain Arena. Crowd: 4,364
* * *
WHAT a showcase of committed defence this turned out to be as the Jackies held United to a season-low 64 points and scores of 14, 15 and 13 in the first, second and fourth. Melbourne lacked on-court direction while Tasmania shared the load in another brilliant Scott Roth coaching effort.
Tasmania JackJumpers 74 (Krslovic, Kelly 13, Magette 10; Kelly 12 rebs; Magette, Doyle 3 assts) d Melbourne United 64 (Rathan-Mayes 18, Tucker 15, Humphries, Barlow 8; Barlow, Rathan-Mayes 7 rebs; Barlow 4 assts) at the UN, John Cain Arena. Crowd: 7,292
* * *
THIS had the potential to be interesting for a while when Brisbane came out of the blocks and led by 11. But steadily Sydney wore it down, exposed its myriad flaws and reduced it to a wannabe also-ran. Xavier Cooks went 8, 9 and 9 to tickle a triple-double as the Kings did as they pleased.
Sydney Kings 102 (Simon 23, Vasiljevic 16, Soares, Walton 13; Cooks 9 rebs; Cooks 9 assts) d Brisbane Bullets 85 (Mitchell 20, Baynes 15, Cadee 13, Walker 10; Mitchell 10 rebs; Sobey 8 assts) at The Armoury, Nissan Arena. Crowd: 4,797
* * *
SLEEP on the Breakers at your peril, New Zealand swatting away any early signs of Illawarra resistance to record a very comfortable, emphatic and enjoyable victory. NZ shared the scoring load and Will McDowell-White put on a show with 17 points, 10 boards and six assists.
New Zealand Breakers 88 (McDowell-White 17, Gliddon 12, Rupert 11, Vodanovich, Loe, Brantley 10; McDowell-White 10 rebs; McDowell-White 6 assts) d Illawarra Hawks 62 (Harvey 12, King, Dent 9; King 8 rebs; Dent 4 assts) at the Sandpit, WIN Entertainment Centre. Crowd: 2,208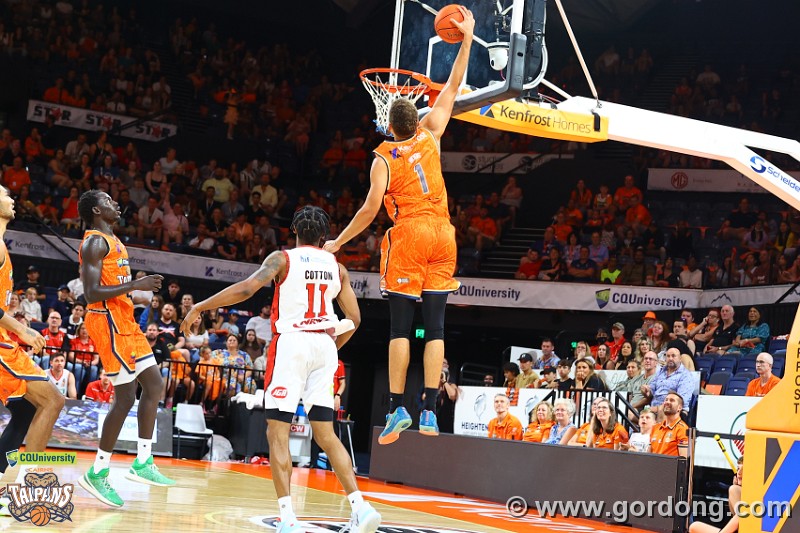 TOMORROW: Team of the Week