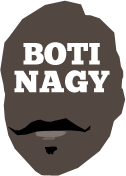 ---
Advertising opportunities available.
Please contact me.
---
Rd.3 WNBL Player of the Week
Tweet
MAC ADELAIDE LIGHTNING import Nia Coffey has produced a sensational 21-point, 20-rebound game against Bendigo in Round 3 of the WNBL season.
And under normal circumstances, that would have secured Coffey her second B.O.T.I. Player of the Week award.
But her performance was so good, it turned Lightning's home game against the Spirit into a 28-point rout.
Meanwhile in Townsville, The Batgirl, Suzy Batkovic, had to dig deep to carry the Fire past a tenacious Sydney Uni Flames unit, 79-76.
Batkovic loaded the Fire onto her shoulders and produced a 30-point, 12-rebound game of pure will.
No teammate even reached double figures in scoring, Batkovic delivering at a 10-of-17 clip, and added 10 free throws in the round's most dominant performance.
It made her this round's Player of the Week. But only by the barest of margins, Coffey quickly becoming one of the most watchable players in the WNBL.
B.O.T.I. WNBL PLAYER OF THE WEEK
Rd1 Nia Coffey
Rd2 Brittany McPhee
Rd3 Suzy Batkovic
TOMORROW: Food for Thought