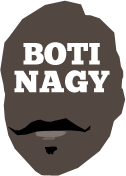 ---
Advertising opportunities available.
Please contact me.
---
Rd.3 WNBL: Snell's farewell
Tweet
BELINDA Snell has joined fellow WNBL champion Suzy Batkovic in revealing Season 2018-19 will be her last.
Snell, 37, started her WNBL career as a champion, winning the 1999 title alongside Batkovic, Lauren Jackson, Penny Taylor, Kristen Veal and Co in the most formidable AIS team of all-time.
And also like Batkovic, Snell additionally won a raft of titles, with WNBL championships at Sydney Uni Flames in 2001 and 2017, playing and winning championships in Italy, Russia, Spain, France and Poland, a WNBA championship in 2007 with Phoenix Mercury and a Euroleague crown in 2011.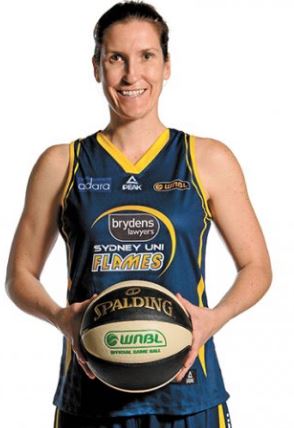 She led the WNBL in scoring in 2005, including a 54-point game which broke the 53-point record of Noarlunga City Tigers' Julie Nykiel, set in 1982.
A four-time WNBL All Star Five selection, Snell also played for Australia at Olympic Games in 2004, 2008 and 2012, extremely unlucky in 2016 to be omitted ... again, as was Batkovic.
She won a Bronze Medal with the Opals at the 2014 FIBA World Championship but, more importantly, was an important player in Australia's 2006 FIBA World Championship-winning team.
For most, probably her three-quarter-court length shot at the end of regulation against France at the 2012 London Olympics, which swished to cause overtime, is their fondest memory of one of Australia's greatest female players.
But Snell has been one of the single most consistent contributors as an Opal and as a Flame.
Revealing some of the fire had started to go missing as she prepared for preseason, Snell said the decision (to retire) then came much easier. Funnily enough, in Sydney's first game since her announcement, it will be facing Batkovic and the Fire in Townsville.
But Snelly, with a calf injury which kept her out of last week's loss to Melbourne, again will be sidelined.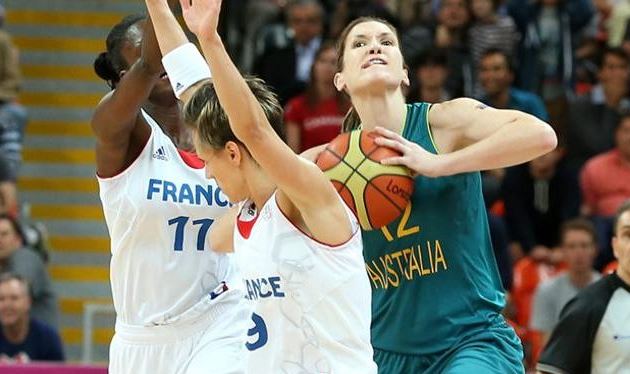 THAT SHOT! Belinda Snell about to let fly the long-bomb which sent the Opals to O/T in 2012.
Melbourne at Canberra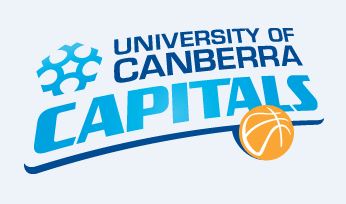 V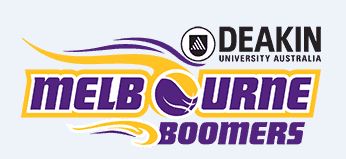 A WEEK ago in Melbourne, Kelsey Griffin with a 23-point, 14-rebound double sank the Boomers and now with fellow naturalised Opals star Leilani Mitchell also again in uniform, it's hard to see the visitors reversing that result in Canberra. Melbourne retooled with some huge Opals "gets" in the off-season, led by WNBA pair Cayla George and Stephanie Talbot, and Rookie of the Year Ezi Magbegor. But despite Lindsay Allen leading the way, the Boomers aren't all bounding in the same direction, a couple of opposition injuries last week assisting in getting the W. Caps to capitalise.
Bendigo at Perth
THERE's a lot to like about Simon Pritchard's new crew in Bendigo, boasting abundant firepower and Nat Hurst, in her 250th WNBL game, harnessing those energies. After a timid start in Round 1, Perth showed it too can score heavily, Brittany McPhee with a career and season-high 32 points, aided and abetted by Asia Taylor, Kayla Steindl and Co. A second home loss in three games would impact the Lynx's chances of post-season play but the Spirit also know wins on the road are like gold nuggets. In what could be the match of the round, expect Bendigo to strike gold.
Sydney at Townsville
WITHOUT Tahlia Tupaea, who suffered concussion late in last week's home loss to Melbourne, and also star swingman Belinda Snell (calf), Sydney will have to dig deep to find the answers for Townsville. The Fire are off to a shaky start, beaten at home by Dandenong, lucky to escape Adelaide and beaten in Perth, so winning this game has significant ramifications. Suzy Batkovic and Darcee Garbin mostly have been standing tall and Casey Samuels will be looking to make a point against her former club. Stella Beck is tipped to debut, making Fire hotter than Flames.
Perth at Dandenong
RIDING out of the west for the first time this season, Perth can expect a cool reception in Dandenong where the Rangers will have the Lynx earemarked as roadkill. The Rangers' ability to play containment defence and handle the one-on-one ball for which the Lynx are noted, will be a key here. Betnijah Laney will revel against her first WNBL club and has been a great fit for the Rangers, delivering 13.7 points, 8.3 rebounds, 5.3 assists and 1.7 steals per game. Bec Cole also has loved the switch to Dandenong green, setting up the Rangers for a home win.
Bendigo at Adelaide
THE Lightning midweek announced Commonwealth Games Gold Medal-winning Opals Stephanie Blicavs and club MVP Nicole Seekamp as co-captains and there's little doubt this group is gelling. Stunning the Lynx in Perth, only an off-shooting night kept them from catching out Townsville, then the usual suspects got the Caps out of mischief in Canberra. Bendigo though presents a different set of challenges, with multiple scoring options and sufficient size to exploit Adelaide's glaring weakness, at least until Kayla Alexander is declared fit. Nia Coffey and Colleen Planeta again must get the job done in the keyway and possibly, Adelaide can catch a break.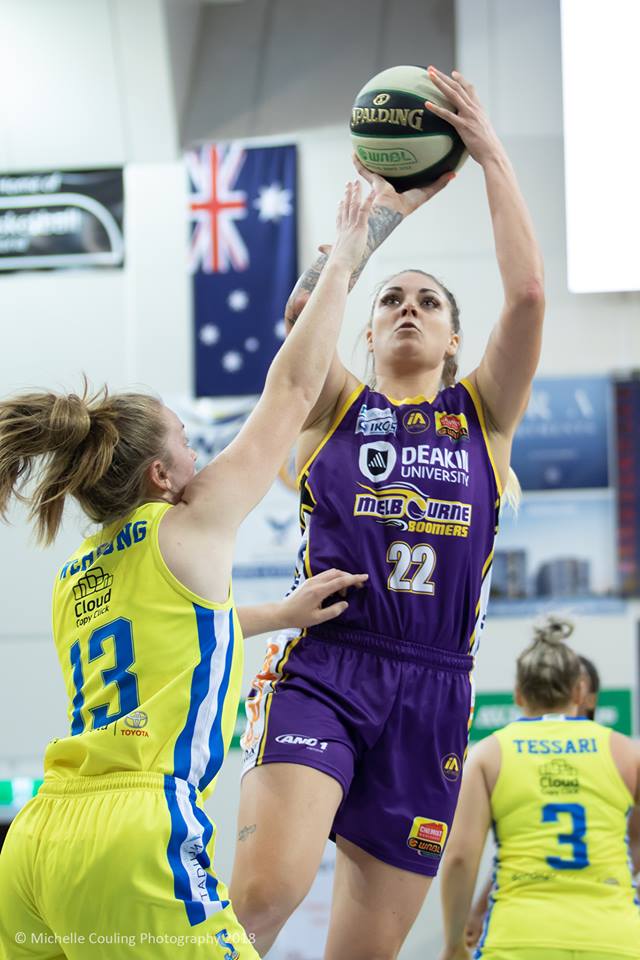 l
OH, BY GEORGE: Cayla George is key to Boomers success. Pic courtesy MICHELLE COULING.