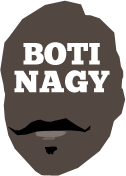 ---
Advertising opportunities available.
Please contact me.
---
Rd3 WNBL23: Home cooking a serious issue
Tweet

NO-ONE is likely to argue the peripherals of the WNBL have no correlation with the realities of the high standard ball we see on court. Not having a WNBL app, easily the worst TV production values ever seen on the 9NOW coverage and the long-term bug-bear of funding (or lack thereof) leaving home-town officials calling games.
Canberra has long been a destination incoming clubs quietly shrug about, expecting there will be hometown bias. The events of last season's "Videogate" affair did little to allay fears which way the whistle blows in the capital.
This round the miscroscope squarely was on Townsville where the Fire were hosting championship favourite Southside in a much-anticipated clash of two unbeaten clubs.
The fact more than a thousand fans turned up also may have had just a tad to do with the fact the Flyers were bringing to town the undisputed G.O.A.T. of Australian basketball, Lauren Jackson.
Any time LJ hits town, it could be your very last chance to see her in live action, this icon of our game.
So the match begins and 12 seconds - that is 12 seconds! - after tip-off, a referee calls Jackson for an offensive foul! Do you reckon he was over-excited much?
Jackson had her arm up to receive the ball, her defender Mikaela Ruef was nudging her under it so it was basically Basketball 101. Nothing to see here, play on. If anything, a foul on Ruef but no-one is going to call that.
But there it is, Jacksoin has a foul - and a nonsense offensive foul at that - before even a bead of perspiration has appeared on anyone.
Except maybe a ref. A few minutes later and a second phantom foul was called on LJ, sending her to the bench and setting a tone for what the Flyers could expect all evening.
When you can sit back and watch because you don't have a dog in the fight, it is amazing what you see.
By no means should the officiating - as one-sided as it at times appeared to be - result in Southside losing. The Fire took care of winning the game, no question.
But did it create problems for Southside and its game-plan, also proving a distraction to players unsure what was going to be assessed any time the whistle blew.
The WNBL does fly refs to some games, but often at outposts such as Townsville and Perth - ever thought there was home town bias in the west? - it is local crews who get the job.
Clearly they would try very hard to be unbiased. But when you see a call made against an incoming team on the first forward foray of the game, you have a fair indication the visitors will be up against it.
And at this level, it should never be so.

ROUND 3 - FIRE GETS CRACKING
COACHING does matter. It is one thing to overwhelm opposition teams with your wealth of talent, but when that talent isn't firing on all cylinders, what then? Townsville's Shannon Seebohm gave a master class in quality coaching as the Fire seized control of this contest early, then rarely relented as Southside struggled to find winners. Playing too individually early, the Flyers found some flow when Aimie Rocci initially came in and distributed the ball. But the Fire was focused as Lauren Nicholson overcame her early poor shooting to instead score 25 points with 4-of-6 threes and eight rebounds. Usually reliable, Bec Cole was 2-of-5, Abby Bishop 0-of-2 and Carly Ernst 0-of-5 as the Flyers ran out of options, the Fire enjoying great cameos from players such as Lara McSpadden.
TOWNSVILLE FIRE 86 (Nicholson 25, Reid 15, Ruef, Hawkins 14; Ruef 9 rebs; Reid 7 assts) d SOUTHSIDE FLYERS 71 (Jackson 21, Thornton 16, M.Rocci, Blicavs 9; Blicavs 7 rebs; A.Rocci 4 assts) at the Fire Station, Townsville Entertainment Centre. Crowd: 1,247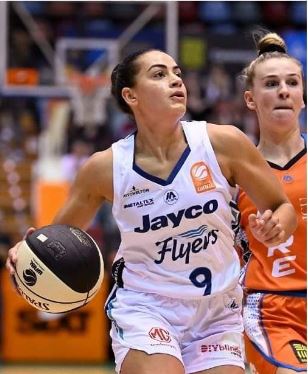 SYDNEY opened its final quarter on the road to Perth with a 7-0 run to lead 61-53. But with the home crowd behind them, the Lynx finished on a 27-11 rally in a 3-point barrage to seize back control of a match they had led for most of it. Amy Atwell and Robbi Ryan led the assault, Lauren Scherf compiling another double-double, this time with 14 points and 13 boards. Jocelyn Willoughby and Keely Froling led the way for the Flames, the former dominating proceedings but managing just two points in the final period when Perth asserted its authority and brought its record back to 50 per cent at 2-2.
PERTH LYNX 80 (Bibby, Atwell 15, Scherf 14, Ryan, Whitcomb 13; Scherf 13 rebs; Whitcomb 5 assts) d SYDNEY FLAMES 72 (Willoughby 26, Froling 15, Sjervan 10; Sjervan, Froling 9 rebs; Willoughby 5 assts) at The Zoo, Bendat Stadium. Crowd: 510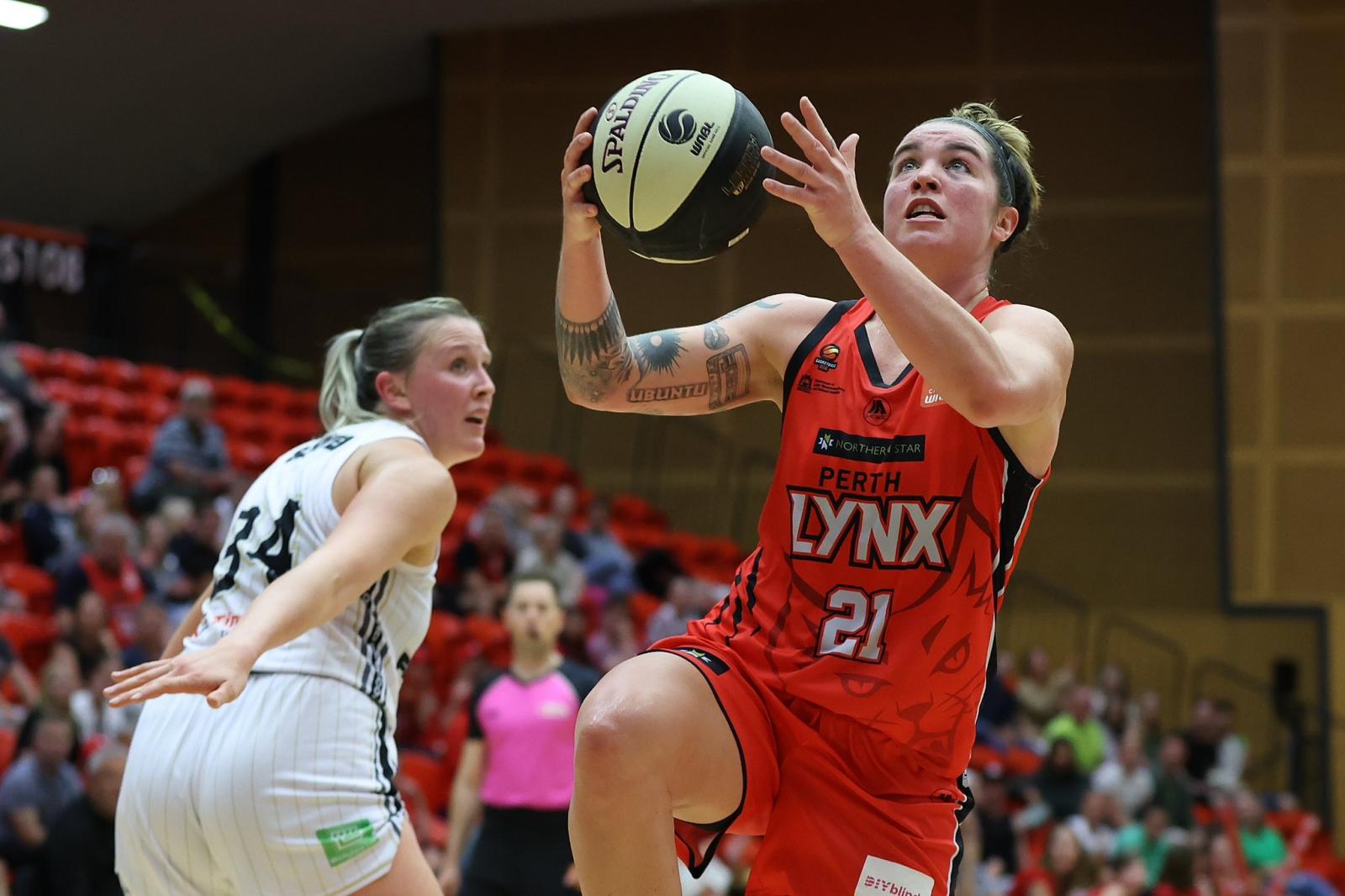 WHO could have guessed when World Cup All Star 5 selection Steph Talbot opened the scoring in Adelaide's comfortable win over Sydney on its return to the scene of its many championships, that it would be her only bucket of the game? Or that Lightning still would win in a 20-point rout? The key to Lightning's go-to-whoa dousing of the Flames was Lauren Mansfield. Back home in Adelaide after her most recent stint at Sydney, she carved up her former club with a 24-point haul which included an unprecedented and perfect 7-of-7 triples. In Lightning's first home game, import Kierstan Bell also enjoyed a career high with 22 points at 61 per cent, 4-of-7 threes, six rebounds and three assists. Held to 27 first-half points and already down by 20, Sydney showed some pluck, Keely Froling scoring 21 points, Adelaide clearing its bench.
ADELAIDE LIGHTNING 87 (Mansfield 23, Bell 22, Whittle 12, Borlase 11; Talbot 7 rebs; Monroe, Cubillo, Mansfield 4 assts) d SYDNEY FLAMES 67 (Froling 21, Mangakahia 15, Heal 13; Clarke 7 rebs; Heal 9 assts) at the Lighthouse, Adelaide 36ers Arena. Crowd: 920
THIS one always had the chance to turn ugly and it certainly did for Canberra Caps fans, Melbourne seizing the lead from the outset and powering on to a 35-point battering of its depleted opponent. Seven Boomers scored in double digits and off the bench Penina Davidson delivered a career-best 19 points on a perfect 9-of-9 shooting from the floor, plus five rebounds and two steals. It was always going to be a tough afternoon for Canberra but Melbourne's 36-22 first quarter immediately set a tone. To their credit, the Caps rallied to win the second quarter 16-13 but as for being in the game, that was never the case. Boomers' pivot Cayla George with a 14-point, 13-rebound double-double, plus six assists and four steals enjoyed a stand-out captain's game.
MELBOURNE BOOMERS 103 (Mitchell 21, Davidson 19, Wallace 15, George 14, Brewster, Murray 11, Nelson-Ododa 10; George 13 rebs; Wallace, Mitchell 7 assts) d Uof CANBERRA CAPITALS 68 (Cohen 16, Burrell 15, Swain 12, Bunton 10; Cohen 10 rebs; Swain 4 assts) at The Boom Box, Melbourne Sports Centres. Crowd: 2,569