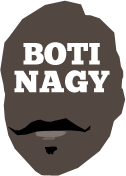 ---
Advertising opportunities available.
Please contact me.
---
Rd.3 NBL: Bullets stare down both barrels
Tweet
BEFORE the first shot was even fired this NBL season, we pitched the question would Andrej Lemanis be the first Australian coach fired from a club job?
Since returning to NBL coaching at Brisbane, the Bullets twice have finished eighth, firmly in the league bomb shelter.
The home loss to Cairns followed by the poor showing against the Wildcats in Perth last round quickly has erased any memory of the Bullets' opening night win in New Zealand and instead raised the spectre of a possible hat-trick of futility.
Sure, Nnanna Egwu's stint is done, but Alonzo Gee and Stephen Holt hardly are setting the world alight in the other two key import spots.
Gee is playing 25 minutes and averaging 9 points at 31 percent, 6 rebounds, 2 assists, 1.7 turnovers and 1.3 steals. In his third year in the league and second at Brisbane, Holt is playing 16:16 minutes, averaging 6 points at 40 percent, 1.3 rebounds, 0.3 assists, 1.3 turnovers and 0.3 steals.
Not what you'd call earth-shattering numbers in a team last in points per game (76.3), field goal percentage (38.3) and rebounding (34.3).
Something is rotten in Denmark, OK, Queensland ... and it isn't in the north.
Cam Gliddon and Jason Cadee are inconsistent, Cam Bairstow isn't seeing enough of the ball, Matt Hodgson is looking lost. Why Makoto Hiejima isn't being used makes a mockery of the Japanese MVP even coming here and that leaves Adam Gibson and Reuben Te Rangi trying to do more than they should.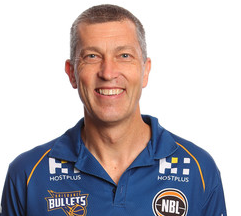 Frankly, looking from the outside, it is something of a shemozzle and approaching Brisbane's previous three worst years in succession when it went 10th, 7th and 11th (last) in 2001-03.
Either Lemanis (left) needs to change and adapt what he's doing or there's only more grief in sight.
Don't give me that "he can't coach" guff, either.
You don't rebuild an ailing NBL program such as New Zealand into a power, winning three straight championships and setting the club up for continued excellence and not know how to coach. He also has support and belief from club management.
But there's no culture yet with this "new" Bullets program and you only get that when there's a sustained core group to profess your core values.
Right now, life is looking grim in the Queensland capital. In the meantime...
NBL TONIGHT
Perth at Brisbane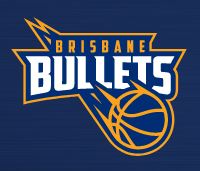 V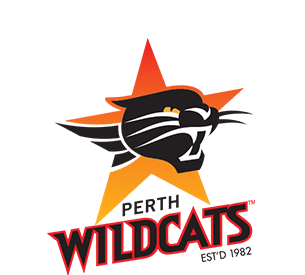 HUMBLED in Perth, humiliated at home, Adam Gibson calling out his teammates for being "soft", if Brisbane doesn't step up tonight with a vastly improved performance, we will all know one of two things for sure. Either Andrej Lemanis has whatever they are running wrong, or the chemistry isn't right. Either way, Brisbane has to make a statement tonight after a pair of stammerings. Handling the backcourt combo of Bryce Cotton, Damian Martin and Mitch Norton is the first challenge before Alonzo Gee, Cam Bairstow and Matt Hodgson see how they fare against Terrico White, Nick Kay, Angus Brandt and Tom Jervis in his first trip back to Brisbane. The Bullets MUST step up but Perth unquestionably is favourite here.

THE REST OF ROUND 3
Adelaide at Cairns
ADELAIDE's recent record in Cairns isn't too shabby and it is a favourite venue for captain Daniel Johnson. The Taipans played with a distinct lack of urgency last week at home to Illawarra, not to mention defensive commitment. They played the 36ers in the preseason and didn't fare too well but Dexter Kernich-Drew and Lucas Walker come into that side. This week's hot question is, has rookie coach Mike Kelly knocked his Orangemen back into shape? Devon Hall (below) so far has been disappointing and Alex Loughton hasn't reproduced what he brought in 2017-18. Cairns looked the part in Brisbane and Melo Trimble, with 60 points in two games, has been bringing it. Unless a few more Taipans step up to the plate, expect the 36ers to get out of the north with the W.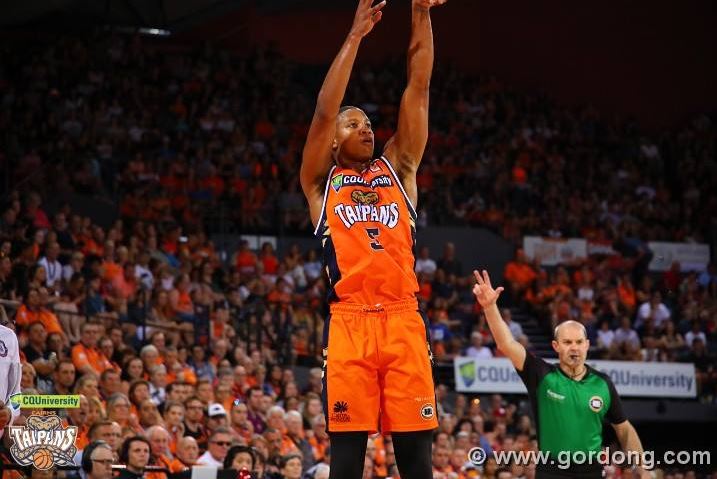 Melbourne at Perth
LUCKY to escape Illawarra in quadruple overtime, beaten at home by New Zealand and again fortunate the refs no-called a late backcourt violation to preserve a win over Adelaide, Melbourne hasn't exactly yet set the world alight in its title defence. Its form going into Perth still is in neutral, with Casper Ware as yet, unspectacular, and Craig Moller suddenly more shot conscious than he was in the lead-in. The Ware-Chris Goulding-Mitch McCarron triumvirate isn't working smoothly – yet – and Goulding last week went to the bench early after not playing any defence on Anthony Drmic. Like many teams, United is a work-in-progress too and there's no better challenge than the Wildcats in the west. Get it right, and they get the win.
Brisbane at Illawarra
WHAT an incredible amount of heart Illawarra's Hawks showed last round in Cairns. Yes, Todd Blanchfield was a monster but the Hawks had to overcome the twin absences of AJ Ogilvy and Kevin White, a severe ankle injury to Brian Conklin in the third quarter – which kept him out about seven minutes of game time! – some officiating fantasies AND the 17-year hoodoo of Cairns winning its first home game. Jordair Jett (below), David Andersen, Cedric Jackson, Tim Coenraad and the magnificent beast Conklin – contributions came from everywhere. It is the game film Brisbane coach Andrej Lemanis should be showing his Bullants, who scurried around last week and need to take a lesson from the Gongers. What Brisbane is likely to get is a lesson from the Hawks.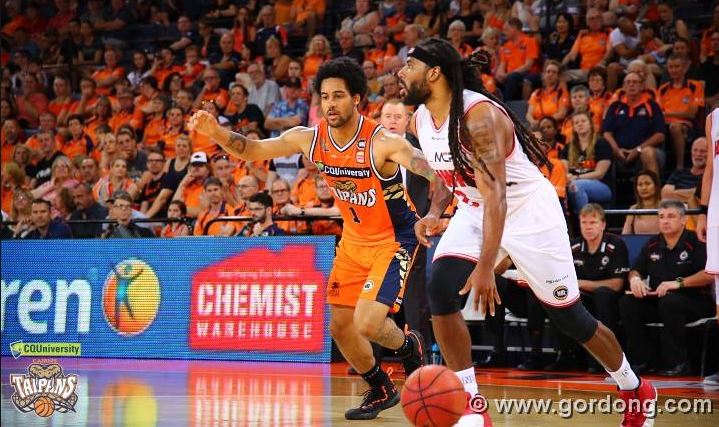 Adelaide at New Zealand
IT'S been a tough start to the season for Adelaide with two games in each round and heading from Cairns to Auckland doesn't make life any easier this weekend. In fact for the 36ers to come out of this start on 3-3 would be a pretty good achievement. Kevin Braswell must have his Breakers hellbent on changing their home fortunes after successive losses in their stronghold but unless all of his imports are firing, Shea Ili is running the point efficiently and scorers such as Corey Webster and Tom Abercrombie do just that, it looms as another long night for workhorse Tai Wesley. The 36ers at their best would take some beating. Backing up makes it doubly hard. This is a Breakers MUST win but a 36ers' W would not greatly surprise.
Cairns at Sydney
THE question-mark over Jerome Randle's fitness after his heavy collision in Auckland last round is the only current question over Sydney. Ignoring the hype, the Kings started by losing at home to an Adelaide which does have the game to cause it problems, improved significantly in a quality match in Adelaide which went to the wire, then humbled the Breakers in New Zealand. Anyone who cannot see the upward trajectory here isn't paying proper attention. Andrew Bogut is bringing more with each outing, Kevin Lisch has found form we haven't seen consistently since Rio and the Kings are coming to the party. Unfortunately for Cairns, Sydney has the Taipans earmarked as their court jesters this round and it looks very much how this should pan out.
Illawarra at Melbourne
NO, they cannot possibly again go to quadruple overtime but what Illawarra and Melbourne assuredly WILL provide is another corker of a contest. If AJ Ogilvy is back, the Hawks have a foil for Josh Boone and Alex Pledger. Plus David Andersen, in his first return to the venue where he finally won his Australian championship to go along with his host of others, also should be raring to go. The question is how much will the Brisbane game have taken from the Hawks, and how much will the trip west to face Perth have nobbled United? Then again, it is Monday Night NBL. Barring any unforeseen hiccups or referees ignoring any blatant over-and-backs, maybe the Hawks?
TOMORROW: Round 3, WNBL