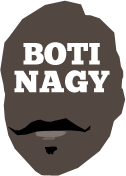 ---
Advertising opportunities available.
Please contact me.
---
Rd.4 NBL: Lamar the 'X-Factor'?
Tweet
LAST round, as Brisbane reversed its road loss to Perth, Bullets coach Andrej Lemanis remarked playing an opponent again within such a short time frame made it seem like playoffs, with time to make adjustments.
That theory goes under the microscope this round when Brisbane hosts Adelaide tonight, then rocks into the City of Churches for a rematch on Sunday.
Is it truly that challenging to go 2-0 in such a scenario? Or is 1-1 perennially the outcome, with home court the key difference?
For that matter, will replacement Bullets import Lamar Patterson, 27 and a 196cm swingman, be the difference?
Brisbane certainly was getting precious little from troubled import Alonzo Gee.
Patterson played 40 NBA games with Atlanta Hawks (below) between 2015-17 and more recently has played in Italy and China. He arrives today, won't play tonight, but should debut on Sunday. So can he be the X-Factor for Brisbane to go 2-0?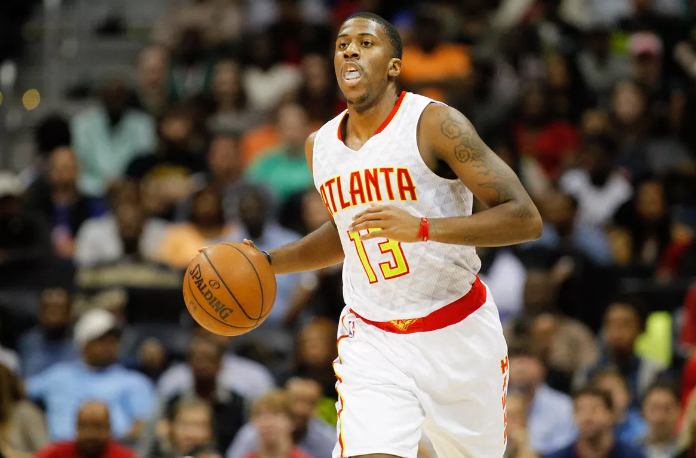 * * *
VAUGHAN Mayberry may be one of our elite NBL refs but when it comes to flopping, frankly he is all at sea.
Reaching that conclusion during Game 3 of the 2014-15 Grand Final Series in Perth as he consistently rewarded Shawn Redhage and Jesse Wagstaff every time they threw themselves on the floor, his difficulty distinguishing a flop from a good defensive play hit a new height in the 2016-17 semi finals.
That was where he threw a previously warned Anthony Drmic out of the deciding semi final game between Adelaide and Illawarra after Drmic tripped over his own feet.
Last round in Auckland, VM twice called Daniel Johnson for offensive fouls on what sure looked like blatant flops.
Andrew Bogut absolutely had it right when he mused he'd have to take up flopping. And he said that after two games against Adelaide.
For sure, the 36ers have their floppers and every fan who isn't being righteous knows who they are. In fact, we can all name the floppers on opposition teams but tend to applaud when "one of ours" fools the refs.
We've come a long way from the days when an offensive player had to hit a stationary defensive player square in the chest to have any chance of being called for a charge.
Defensive players side on, moving, shuffling, leaning in, but throwing themselves back on the slightest contact are being given the benefit of the doubt which once always belonged to the guy with the ball.
Maybe refs generally just love the theatrics of the charging call. You know, blow the whistle, all eyes on you, clench the fist and vigorously punch your arm out ahead of you.
You've got to love doing that, just like the theatrics of the 3-point make, with arms up in touchdown mode. I mean, call a block on a defender and it's that sedate hands-on-hips signal.
Haven't seen this many offensive foul calls in three rounds in the NBL's 40-year history.
Oh and offensively? It is so tiresome to see players with the ball fling back their heads on the slightest defensive contact as if they've been secretly pummelled. And the "Hey!" scream as you go to the hoop before throwing yourself unnecessarily onto the floor.
It's sad that fooling the refs - that is, cheating - is becoming the norm and a player making great position and taking the charge now also becomes cause for doubt due to the growing number of players going down as if shot by snipers.
It makes you wonder about all of those "great defensive plays" in the last round.
What's even sadder is one of our top referees seems unable to consistently tell the difference between a flop and a stop. That is, when he's not too busy checking the video replay.
* * *
ROUND 4
Adelaide at Brisbane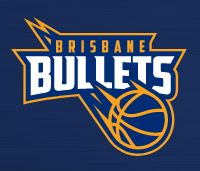 V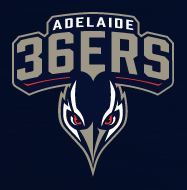 COMING off their fadeout in New Zealand, Adelaide continues into a fourth round of doubles with twin games against the Bullets, first on the road, then home. The 36ers need Daniel Johnson at his confident best but that was severely eroded last round when he was hammered from pillar to post up and could not get a call. In the end he was adjusting his shot, knowing defensive contact would not go his way, as if the refs had tired of giving the big man free throws! Matt Hodgson in his first match against his former club will either be great or grate and Brisbane's success or otherwise again hinges on its erratic shooters. For consistency alone, Adelaide must start favourite. But without Ramone Moore, a Brisbane win would not surprise.

THE REST OF ROUND 4
Illawarra at Sydney
THAT was an awful start by the Hawks in Melbourne after quite the performance at home against Brisbane. Rob Beveridge will be searching for a solution which doesn't involve his team chasing the opponent all night. Similarly, Sydney is not there yet either, its win over Cairns in overtime with merit, but not convincing by any stretch. The matchup of big men and longtime Boomers buddies Andrew Bogut and David Andersen contrasts styles, and AJ Ogilvy also can keep the Kings defence active. If the Kings' shooters such as Kevin Lisch, Brad Newley, Brian Bowen are rolling and Jerome Randle sizzling, Sydney should get home at home.
New Zealand at Perth
CONTRARY to popular belief, neither team has, as yet, been entirely impressive, Perth just getting the job done - which always helps! - and the Breakers finally breaking through last round. But even that win (NZ now has beaten both 2018 grand finalists by the way) came on the back of a career performance by Finn Delany and the Breakers' imports finally playing like it. Bryce Cotton, again already in MVP - and flopper of the year (can he shoot a contested shot without throwing himself on the floor? - talk, looms largely and Terrico White has found his way too. Perth's backcourt is deeper and the NBL's fiercest rivalry should go to the home team.
Melbourne at Cairns
HAVING played Adelaide hard, then lost to Sydney in overtime, the Taipans now really need a scalp to kick-start their season. Melo Trimble has been a revelation and DJ Newbill, when healthy also has starred. But Devon Hall of Fame (below) has struggled mightily and this is the game he must find the confidence to step it up. How Melbourne looks is important. Will Chris Goulding (knee) suit at all, or be restricted? Is Josh Boone on restricted minutes? United stepped up to turn back Illawarra under those same circumstances, but can they do it again on the road? Time for Cairns to shine.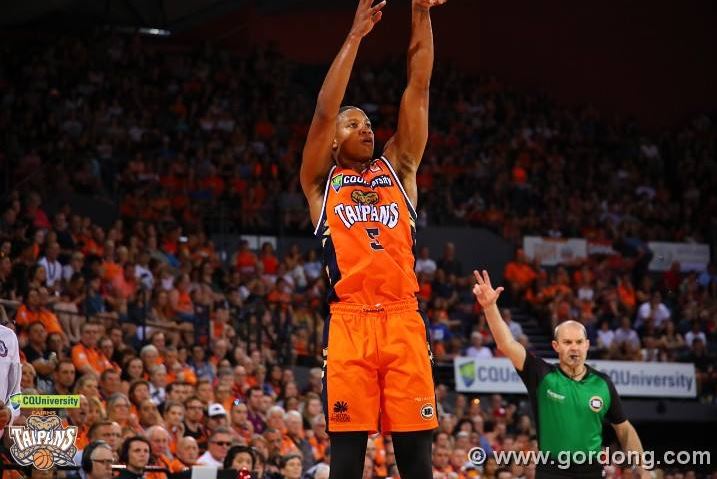 Brisbane at Adelaide
SO now, does Lamar Patterson become the X-Factor as expected? Does he rip the 36ers apart in one of those classic memorable "first games" of past Brisbane superstars such as Cal Bruton, Leroy Loggins, Steve Woodberry? Or does he collect early fouls adjusting to the refs and to his new team? Does he consistently travel? We won't know until the rematch is underway at Titanium Security Arena where the crowd is always a factor and will be in voice having waited weeks to again see its team. Ramone Moore (calf) could return for this game as well, turning the odds in the 36ers' favour.
Sydney at Melbourne
STARTING a new "Melbourne Cup Eve" tradition between Australia's two major city teams is a great idea and a marquee matchup to close Round 4. Much again hinges on who is playing but if Chris Goulding is "in" and healthy, United will like its chances. The Casper Ware-Jerome Randle matchup alone is always worth the price of admission but Andrew Bogut's first NBL game in his hometown also should help draw in the fan base. This is a hard one to call. With everyone healthy and playing, Melbourne is my tip. If not, prepare to crown the Kings on the night before the sport of kings!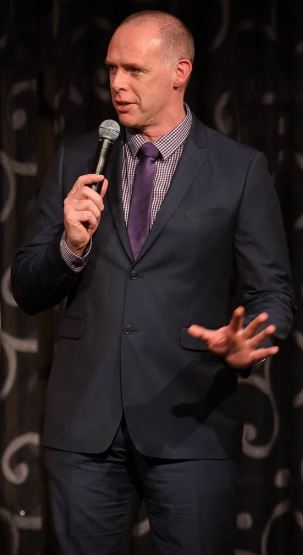 "I DID IT MY WAAAAY!"