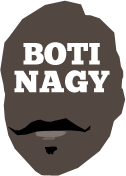 ---
Advertising opportunities available.
Please contact me.
---
Rd7 NBL23: Four minutes to midnight
Tweet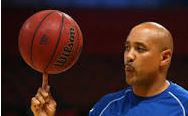 WHAT has happened to the fitness levels of our elite NBL players? Are coaches actually "coaching" or are they just interfering unnecessarily? Many astute basketball observers have noted the same phenomenon we witness every round in the NBL - it's four minutes and changes simply MUST be made.
No-one can definitively explain why this is, or why this must be, especially when a team has a roll going. Nup. The clock says it's time for a subsituttion, ready or not, and the coach MUST act. Otherwise surely he isn't really coaching?
In the Melbourne-Adelaide game, United took time-out at 6:27 and made subs, as did Adelaide. The guys taken out had seen a truly debilitating 3 mins and 33 secs of action.
in Perth, the Wildcats started their subbing at 6:54 of the first quarter. Yes, someone needed a rest or had to be replaced after 3:06 of action.
South East Melbourne waited until 6:06 in the first - so not quite four exhausting minutes - before they simply had to make a change to the five on the floor.
In Launceston, the rare air really hit home with Tasmania making its first substitution at 7:30 - yes, an entire two-and-a-half minutes into the game against New Zealand.
The Breakers were less concerned and made their first sub at 5:51, so just nine seconds more than four minutes of playing time. Strike up the band!
OK, South East Melbourne deserves to be cut some slack after making its first sub against Melbourne at 7:40, a meagre 2:20 of play. But Trey Kell did have two fouls already so that was an extraordinary circumstance. Phoenix coach Simon Mitchell did not make his next (or unforced sub) until 5:53 so he did allow 4:07 of play before needing to further alter the lineup.
Melbourne, of course, already subbed at 6:09 so Dean Vickerman did not even give his starters four minutes, just 3:51 before the team needed tinkering.
In Brisbane, both the Bullets and Cairns went to their benches at 5:48, so their starters had a very fatiguing 4:12 before some needed respite.
Across the ditch, New Zealand went to its bench at 6:09 (3:51 of relentless action obviously) and Adelaide almost - ALMOST - lasted five minutes with its starting quintet before CJ Bruton pulled the trigger at 5:02. Still, 4:58 was the longest any starting quintet stayed together from tip-off in Round 7.
Sydney and Illawarra both went to their benches at 6:12 or after 3:48 of fatigue-inducing running up and down the court.
We dinosaurs out here who like to see a quintet find a rhythm and believe anyone competing at NBL level - especially starters - should be able to go longer than four minutes, are steadily becoming extinct.
We're the same fools who'd love to see the jumpball restored, travels being called - gather step my arse - every player who dribbles and holds the ball, then dribbles again rightly called for carrying the ball (you see it almost every possession), and floppers punished by death.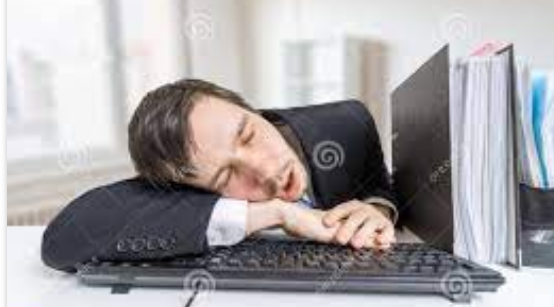 OK. Maybe death might be harsh. (But even Cam Gliddon thought Josh Magette was overdoing it.)
Hopefully you get the point though. Blurring all the lines doesn't make for greater entertainment. It just blurs the lines and opens the door to abuse. Call a travel now, maybe not the next one. Hmm.
And if a professional athlete cannot play longer than four minutes, they seriously need to consider a desk job.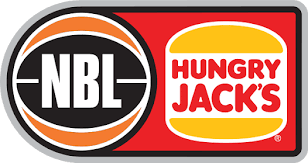 ROUND 7 - UNITED UNTIED & UNTIDY
AFTER a deeply emotional week, it really was going to take something special for Melbourne to stave off a hungry Adelaide and, as predicted, ultimately it could not. The 36ers peeled off 14 straight points to sweep to an early 11-point lead and had Robert Franks and Anthony Drmic revelling. Mitch McCarron (12 points, 7 rebs, 5 assts, 4 stls) was in everything, one of his steals leading to a rare two-handed slam in front of his former United fans. Isaac Humphries gave United the lead with a third quarter slam and Melbourne eked out a four-point lead behind Rayjon Tucker before the Sixers finished with a flourish, the ability of the worst defensive team in the league to contain Melbourne to 14 third-quarter points significant in the road win.
Adelaide 36ers 91 (Drmic, Franks 21, Cleveland 15, McCarron 12; Franks 11 rebs; McCarron 5 assts) d Melbourne United 86 (Tucker 23, Rathan-Mayes 15, Peatling 11, Goulding 10; Humphries 6 rebs; Humphries 4 assts) at the UN, John Cain Arena. Crowd: 5,100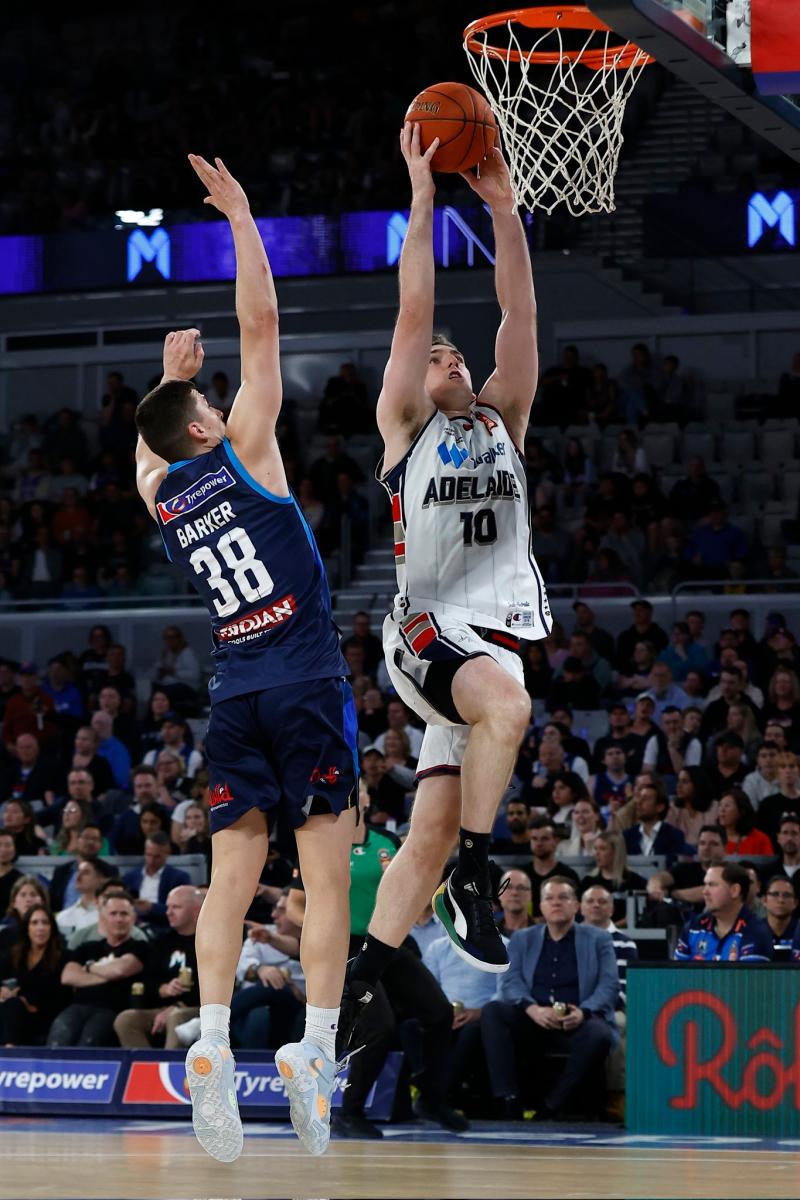 IT was obvious early Perth was in no mood to mess about with the Phoenix this time around but coming in off the bench, Reuben Te Rangi delivered nine first quarter points on 4-of-4 shooting to elevate South East to the lead. Why he started the second period seated is a mystery but the Wildcats went on a Bryce Cotton-led 28-14 haul, Brady Manek (21 points with 5-of-7 threes) also dangerous. Mitch Creek (32 points, 8 rebs, 4 assts, 2 stls) almost singlehandedly dragged the Phoenix back into it before the Wildcats again steadied. Perth led by as many as 18 during this one but Creek again led a last quarter charge which brought SEM to 94-97 before press-breaking passes led to uncontested closing dunks by Manek and Luke Travers.
Perth Wildcats 103 (Cotton 32, Manek 21, Webster 10; Wagstaff 6 rebs; Thomas 6 assts) d South East Melbourne Phoenix 96 (Creek 32, Williams 16, Te Rangi, Browne 12, Kell 10; Te Rangi, Williams, Creek 8 rebs; Browne 6 assts) at The Jungle, RAC Arena. Crowd: 9,988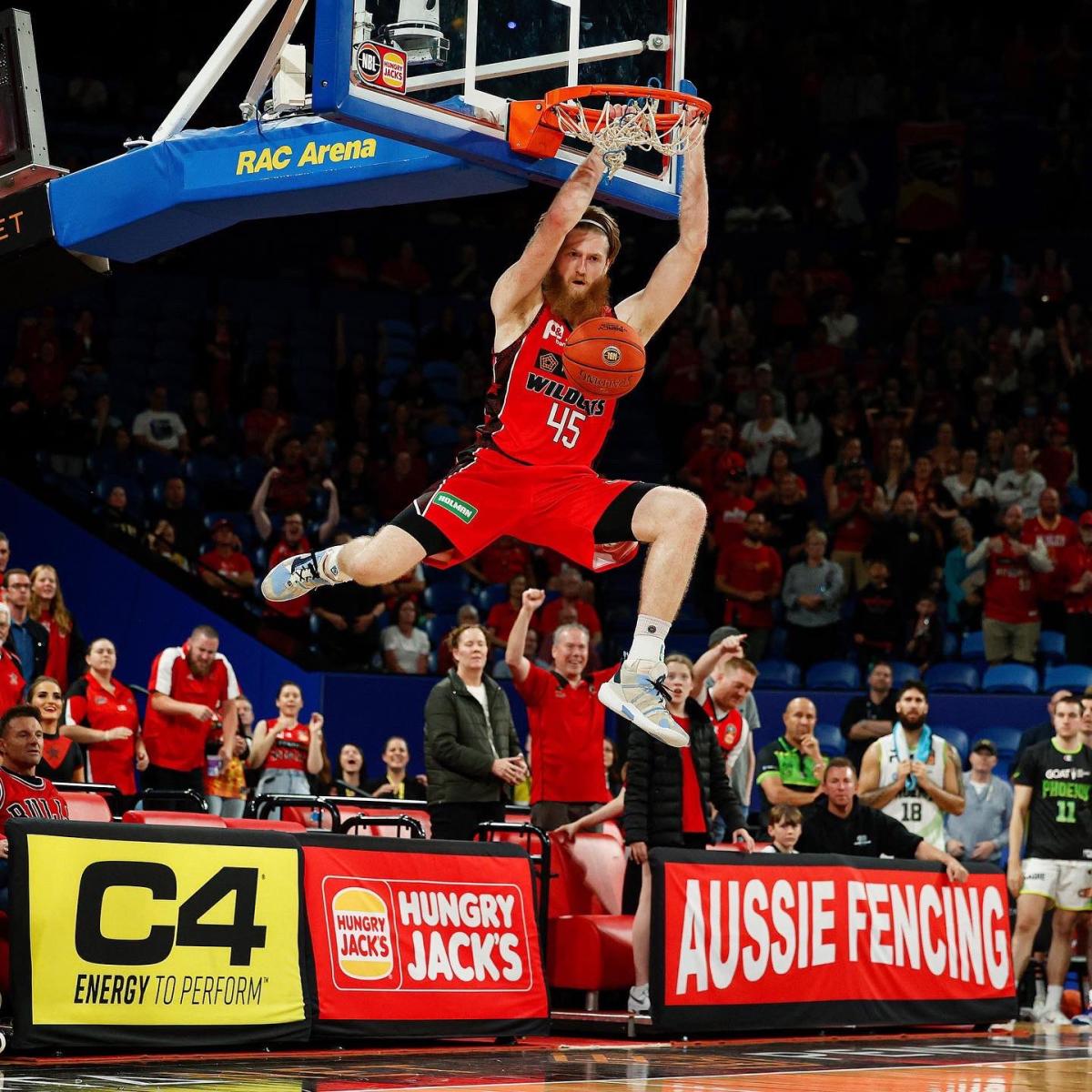 THE officiating threatened to destroy Tasmania's "home" game against New Zealand in Launceston, one of the few places in Australia the Breakers also briefly called "home" during the COVID-afflicted times. NZ's Dererk Pardon, Izayah Le'afa and Barry Brown were all quickly on two fouls in the first period as the refs blew an over-the-top 16 fouls in the first quarter and 48 for the game. Josh Magette (3-of-17 shooting, one assist) had arguably his worst game of the season, although his flops successfully drew fouls on the Breakers and added to a growing sense of frustration by the visitors. Pardon was a keyway juggernaut despite foul woes, while Magette led the way in dumb decision-making, jacking shots instead of attacking the foul-hamstrung Breakers. As far as road wins go, this was a beaut for the Breakers. And 27 JackJumpers fouls also says plenty.
New Zealand Breakers 84 (Pardon 19, Le'afa 17, Brantley, Brown 12; Pardon 10 rebs; McDowell-White 6 assts) d Tasmania JackJumpers 76 (Kelly 17, Magette 16, McVeigh 11; Kelly 8 rebs; MacDonald 2 assts) at the Silverdome, Launceston. Crowd: 3,122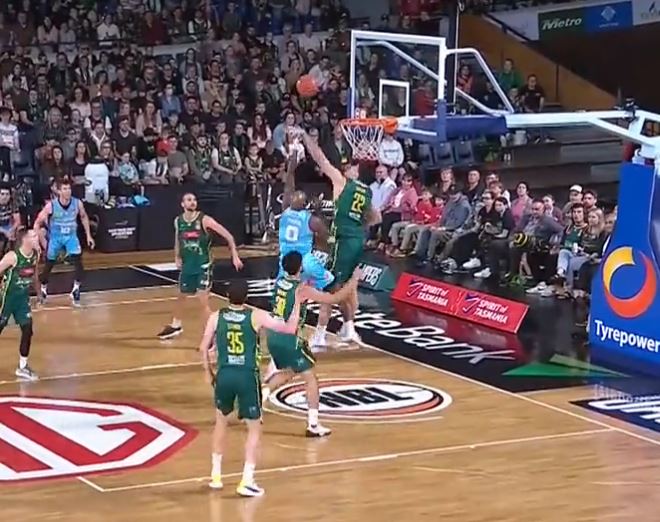 MELBOURNE centre Isaac Humphries was looking the goods with six early points as United swept to an 8-1 lead in its now almost-weekly Throwdown with South East Melbourne. But Humphries would only finish with eight for the game as the Phoenix had Gary Browne go to town with nine first-period points, Alan Williams (18 points, 15 rebounds) tying the game at 12-12 and Mitch Creek (23 points, nine rebounds) putting SEM ahead. Confidence growing as United's ability to find anyone capable of making a shot dwindled, the Phoenix had their lead out to 24 and effectively erased their 25-point loss at Melbourne's hands.
South East Melbourne 84 (Creek 23, Williams 18, Browne 16; Williams 15 rebs; Browne 7 assts) d Melbourne United 69 (Tucker 22, Goulding 15, Rathan-Mayes 13; Rathan-Mayes 8 rebs; Rathan-Mayes 7 assts) at the House of the Rising Sun, John Cain Arena. Crowd: 10,175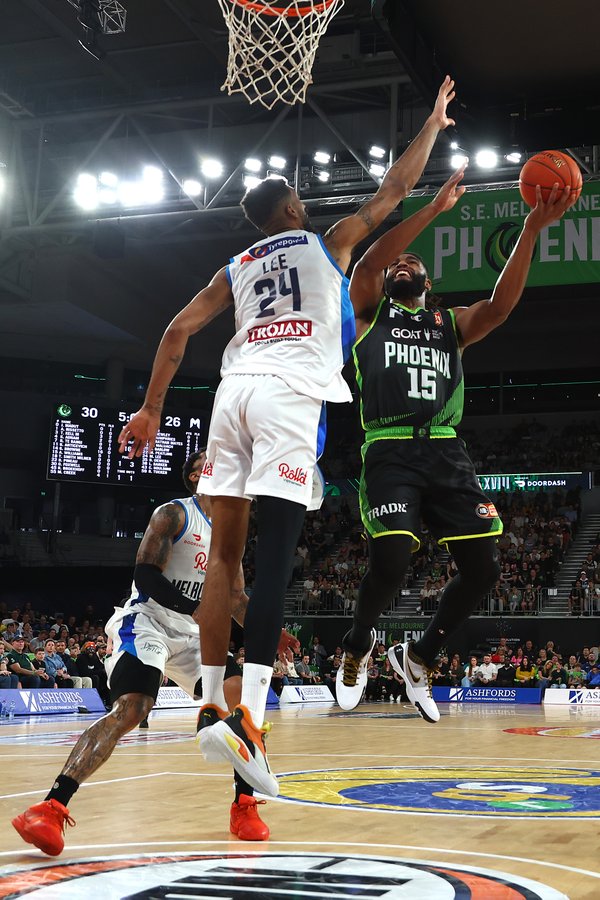 A PAIR of first quarter 3-pointers by Aron Baynes had Brisbane fans roaring in the Queensland derby before Cairns' classy DJ Hogg just repeatedly carved through the Bullets defensive masquerade for easy layups. By the first quarter, the Taipans had established their superiority but Brisbane threw out the challenge in the second and again in the third when Tanner Krebs triples again had fans wondering. Ahead 56-51 just two minutes from the last break, the Bullets were overwhelmed by a scintillating 14-0 Cairns run that left no doubt whatever Brisbane had to offer, it would not be enough. Hogg was sensational and Keanu Pinder a revelation again, not just for his 25 points at 67 per cent, eight boards, four assists and a block, but also for two of the most inspirational and athletic steals you could ever hope to see. PG Shannon Scott had 10 assists and no turnovers.
Cairns Taipans 90 (Pinder 25, Hogg 20, Waardenburg 14, Kuol 12; Pinder, Hogg 8 rebs; Scott 10 assts) d Brisbane Bullets 82 (Mitchell 21, Johnson 17, Cadee 11; Baynes 11 rebs; Johnson 4 assts) at The Armoury, Nissan Arena. Crowd: 4,401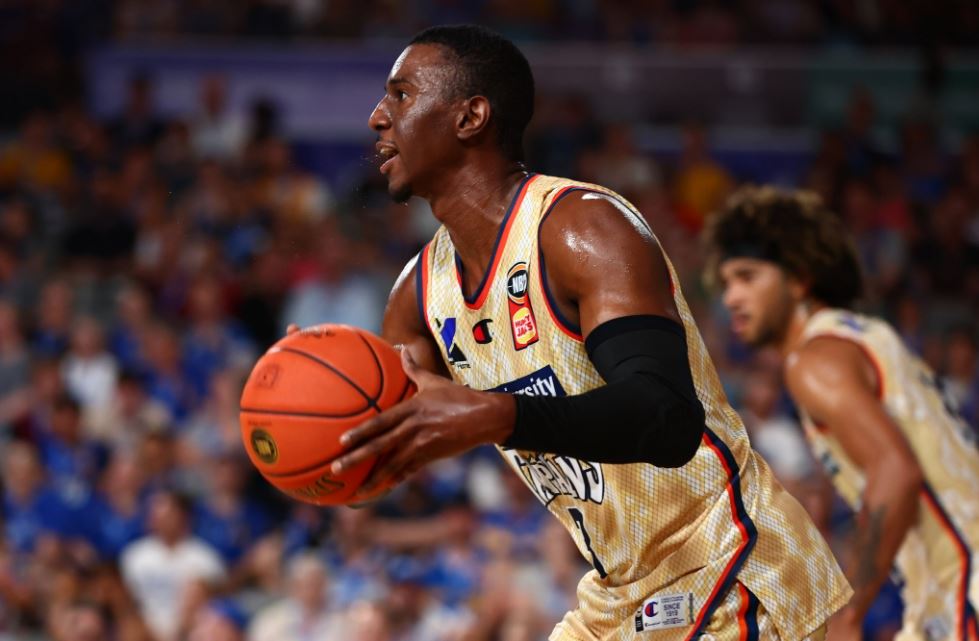 BRANDISHING a newfound commitment to defence, Adelaide startled New Zealand momentarily in the Breakers return to Trusts Arena, 36ers captain Mitch McCarron in his milestone 200th game. But Dererk Pardon (19 points at 87 per cent, 10 boards, 3 steals, 3 blocks) and Jarrell Brantley (17 and 10) had other ideas as the game evolved into a ripper. The 36ers also unearthed a new star in Kyrin Galloway who had a break-out game with 13 points in 15 minutes on a perfect 5-of-5 shooting, including 3-of-3 from 3-point territory. He was brilliant and so too were the 36ers defensively when they sat Daniel Johnson. Hyrum Harris and Sunday Dech stepped up to play important minutes. Antonius Cleveland gave the Sixers an 80-78 lead but the Breakers peeled off the next nine points to seize the game. At 80-83 down, the 36ers could only watch in despair as Will McDowell-White fed Barry Brown for a 3-pointer which banked in as an 86-80 heartbreaker.
New Zealand Breakers 89 (Brown 22, Pardon 19, Brantley 17, McDowell-White 13; Brantley, Pardon 10 rebs; McDowell-White 7 assts) d Adelaide 36ers 83 (Cleveland 17, Franks 14, Galloway 13; McCarron 9 rebs; Cleveland 6 assts) at Trusts Arena. Crowd: 2,909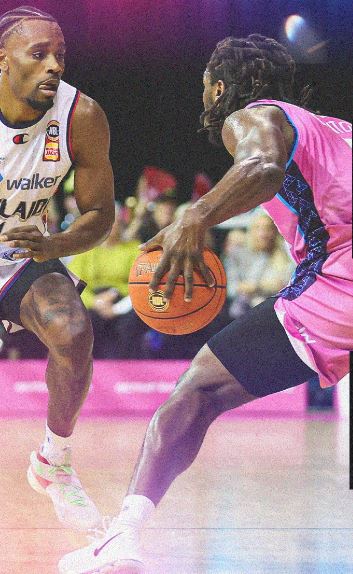 THAT one is going to sting for a long time. The Illawarra Hawks led 80-78 after Tyler Harvey (32 points at 56 per cent) gave them the edge with a floater, a half minute left. Sam Froling blocks Jordy Hunter's attempt to tie it with 14.7 seconds to go and it's Hawks ball. Shaun Bruce quickly fouls veteran Tim Coenraad, sending him to the stripe. Coenraad calmly slots both for 82-78 but Bruce races the ball forward to lay it up for 80-82. Coenraad is fouled again but this time aborts both FTs and Bruce again races to the hoop to try and tie it. Instead, William Hickey blocks it and there are now 2.1 seconds remaining for the Kings' inbounds play. Angus Glover on the inbounds pass finds Bruce in the crosscourt corner, he lets fly a three and it is curtains for the Hawks, celebrations for the Kings. This one will sting.
Sydney Kings 83 (Glover 13, Soares, Walton 12, Noi, Simon, Vasiljevic 10; Simon 8 rebs; Walton 7 assts) d Illawarra Hawks 82 (Harvey 32, Froling 17, Hickey, Mathiang 9; Deng 9 rebs; Hickey, Dent, Froling 3 assts) at The Kingdome, Qudos Bank Arena. Crowd: 11,032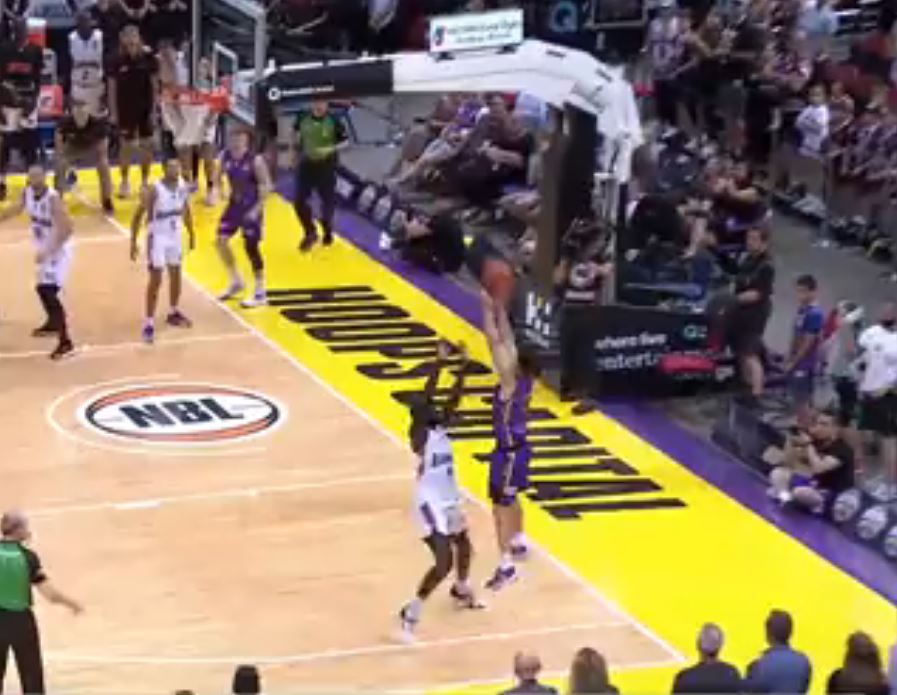 QUOTE of the WEEK
"THINGS are going Melbourne United's way ... all of a sudden." Surprised new TV telecast anchor Alister Nicholson after an obvious Rayjon Tucker defensive flop against Adelaide's Anthony Drmic still was ruled a "charge" by the Review Centre. (Someone should bring the new boy up to speed...)