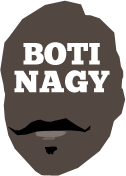 ---
Advertising opportunities available.
Please contact me.
---
Rd8 NBL23: Wildcats, United, Bullets in strife
Tweet

PERTH Wildcats, Melbourne United are in trouble and Brisbane Bullets are in a whopping great hole after NBL Round 8 threw up two surprise road winners in Adelaide and Tasmania while the Bullets, minus marquee Aron Baynes, stumbled to another ugly road loss.
Coaching NBL teams isn't as easy as it looks, or so Bullets GM Sam Mackinnon found out as he sat in the chair for the first time and was thoroughly pantsed by the surging New Zealand Breakers (10-3).
Convincingly beaten by Adelaide at The Jungle, expectations the Wildcats would rally after last season's absence from the playoffs now appear unrealitic. The home loss took Perth's record to 5-6 but it was its lack of physical commitment to the contest which has the Red Army scratching its collective head.
The 36ers have moved into contention at 5-5 and with the roster having a say in any additional import recruitment, this club is finding its identity.
Cairns, New Zealand and Sydney are looking just fine at the moment, even if the Kings tonight finally ended their unprecedented 17-win road streak. Or Cairns ended it, to be specific.
Meanwhile Melbourne has lost its ability to win big games as witnessed by the manner in which it lost to Tasmania this round, but also South East Melbourne and Adelaide in previous fixtures.
At 5-8, the hole is deepening and in Round 9, yet again United is in another (yawn) Throwdown against South East. That one looms as "season defining" for Dean Vickerman and his ageing crew.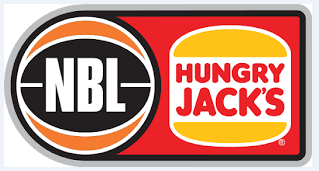 ROUND 8 - WELCOME MAT OUT AGAIN
PERTH fans are having to face the reality and come to grips with the fact their team isn't very good. Yes, after last season's miss of the playoffs, many (myself included) expected a huge title run this time out but that won't be happening, Adelaide exposing gaping weaknesses in the Wildcats' defence. The 36ers led from start-to-finish and had a field day exploiting poor rotations and token efforts while producing highlight plays from Antonius Cleveland, Robert Franks and Kai Sotto after Anthony Drmic started the avalanche early with twin triples in the first. The Sixers are OK.
Adelaide 36ers 96 (Franks 21, Johnson 17, Cleveland 16, Drmic 14; Johnson, Franks 8 rebs; Drmic, McCarron 6 assts) d Perth Wildcats 82 (Cotton 17, Webster 14, Manek 11, Norton 10; Thomas 6 rebs; Cotton 5 assts) at The Jungle, RAC Arena. Crowd: 10,329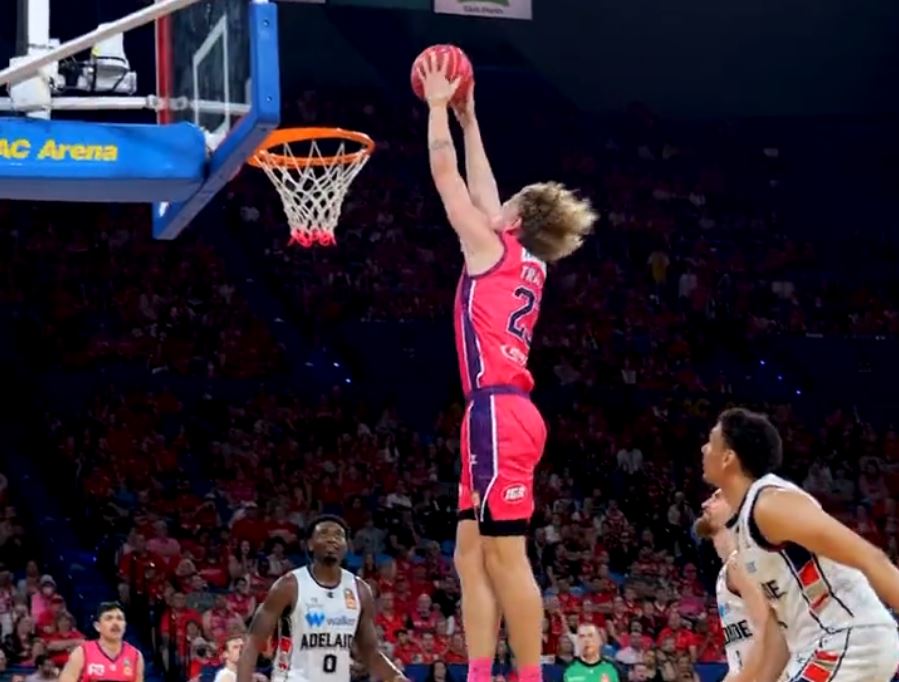 MUCH like their previous meeting in Cairns, the signs looked good for the Taipans early against nemesis New Zealand as they sped to a 19-9 buffer before the Breakers had it back to 16-23 by the break. Ben Ayre's 3-pointer was Cairns first score in the second period but it connected on just one further field goal and three free throws for a 9-point period as the usual suspects - Jarrell Brantley, Barry Brown, Dererk Pardon, Izayah Le'afa and Will McDowell-White - seized control of the contest and steadily put it out of reach. Shannon Scott's four second-quarter turnovers were substantial, as was DJ Hogg scoring a meagre four points.
New Zealand Breakers 82 (Brown, Brantley 20, Pardon 15, Le'afa 11; Pardon 11 rebs; McDowell-White 8 assts) d Cairns Taipans 71 (Waardenburg 15, Pinder 14, McCall 13; Pinder 10 rebs; Scott 7 assts) at The Orange Grove, Cairns Convention Centre. Crowd: 3,661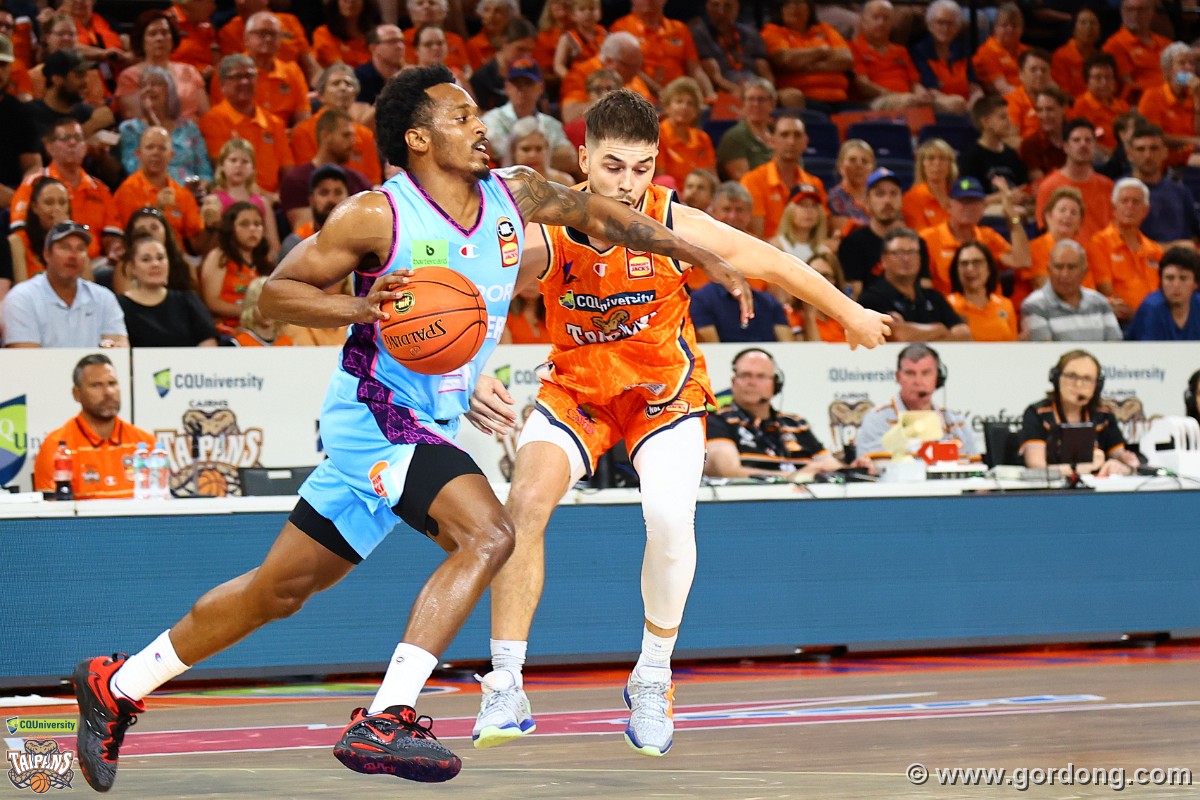 MILTON Doyle came up trumps for Tasmania as it produced another come-from-behind miracle to stun Melbourne in Melbourne. United led by as many as 13, had Chris Goulding hitting 5-of-9 threes and Xavier Rathan-Mayes 4-of-6. But after the dogged Jackies tied it up at 90-90, Doyle, who gave them their only other lead at 2-0, put them ahead for keeps. Rashard Kelly also came up big, first forcing a turnover from Rathan-Mayes at centre-court, then doubling Goulding to force a travel when United desperately needed a three. Instead it copped another digit in the "L" column, even key cameos by JackJumpers such as Isaac White (offensive rebound putback basket) all invaluable.
Tasmania JackJumpers 94 (Doyle 23, McVeigh 17, MacDonald 14, Magette, Kelly 12; McVeigh 7 rebs; Kelly, McVeigh 3 assts) d Melbourne United 90 (Tucker 23, Goulding 21, Rathan-Mayes 20, Lee 10; Tucker 10 rebs; Rathan-Mayes 6 assts) at The UN, John Cain Arena. Crowd: 6,263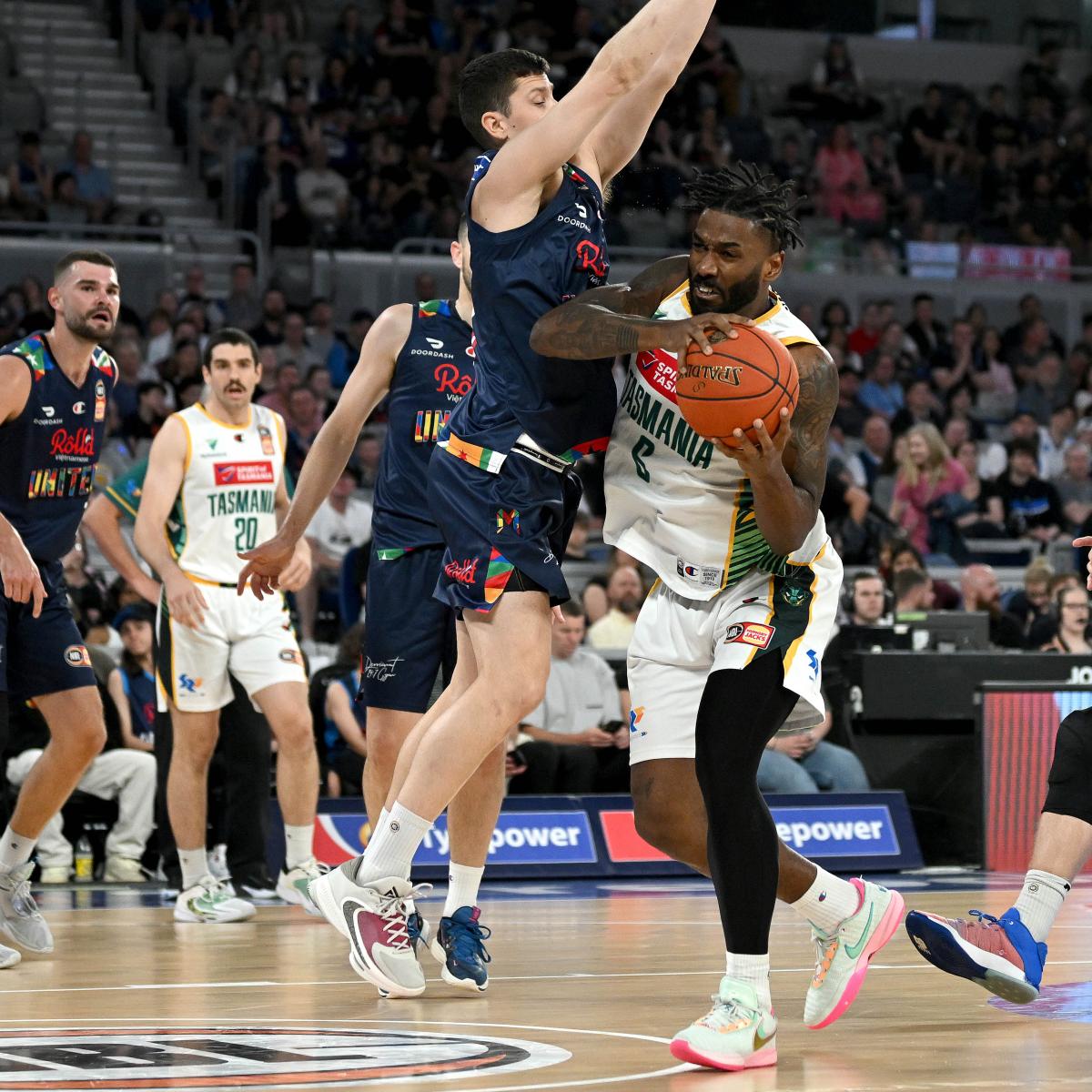 WELCOME to NBL coaching Sam Mackinnon. In his debut in the hotseat, Sammy Mac's pants were on fire as the Brisbane Bullets championship winner was all at sea while the Breakers drowned his undermanned crew with a season-high 37-point pounding. Down Aron Baynes and Tyrell Harrison, it always was going to be a tough ask but the Bullets had no idea how to cope with a genuine championship contender. Brisbane simply could not contain the home team which boasted three quarters of 30, 35 and 32 points, en route to 116 points, the most by any club this season.
New Zealand Breakers 116 (Brantley 29, Le'afa 21, Brown 17, Pardon 16; Brantley 8 rebs; Gliddon, Brantley, Le'afa 5 assts) d Brisbane Bullets 79 (Krebs 19, Sobey 14, Johnson 12, Froling 10; Gak 6 rebs; Sobey 10 assts) at the Breakwater, Spark Arena. Crowd: 3,660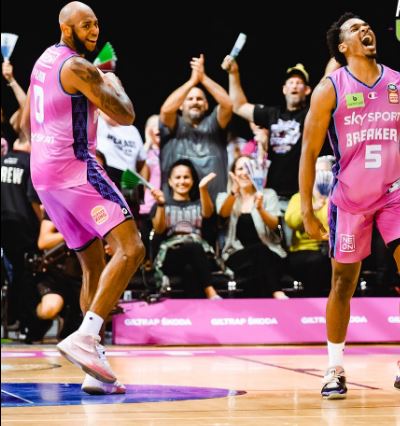 MITCH Creek's milestone 300th NBL game was memorable for all the wrong reasons for Illawarra fans as his South East Melbourne feasted on the visiting pheasants, who once were Hawks. But, no more. In a 10-point hole by quarter time, it only ever was a matter of "how far Phoenix" as Creek continued on to a game-high 27 points at 69 per cent, sinking his solitary 3-point attempt and turning his steal into a patented fast-break slam dunk. He also had six rebounds and three assists as SEM pulled well clear. Tyler Harvey ignited a rally which had the deficit back to single digits a couple of times in the second half, but the Hawks had no response whenever the Phoenix unleashed offensively. And after a while, it just became too hard.
South East Melbourne Phoenix 112 (Creek 27, Kell 24, Williams 21, Broekhoff 15, Browne 11; Williams 12 rebs; Browne 8 assts) d Illawarra Hawks 78 (Frazier, Harvey 17, Siva 10; Froling 7 rebs; Siva, Harvey 3 assts) at The House of the Rising Sun, John Cain Arena. Crowd: 5,099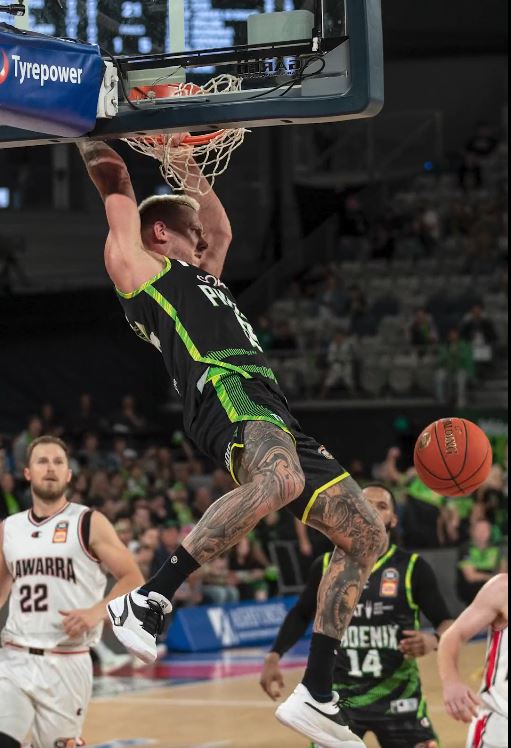 IT was looking desperately grim when Cairns trailed by 14 points to Sydney in the last quarter, Shannon Scott struggling (0 points, 2 assists, 2 rebounds, 2 steals) and DJ Hogg shooting 1-of-10 from the floor at one stage. If not for Keanu Pinder (30 points, 13 rebounds) the Taipans would have been out of it but they continued to battle. Down 70-78 with 1:47 left, they still looked unlikely. But Sam Waardenburg's free throws cut it to six and Hogg then unleashed two top-of-the-key threes which tied it at 78-78, sending the game into overtime. Xavier Cooks, who had the Kings' first six points and 25 for the game, had to rue fouling out on an ill-conceived challenge of a Pinder drive, Cairns taking the lead and never trailing in the extension. Bul Kuol worked his tail off defending Derrick Walton and Tahjere McCall also stood up as Cairns closed Sydney's record road winning streak at 17.
Cairns Taipans 94 (Pinder 30, Hogg 20, McCall 18, Kuol 12; Pinder 13 rebs; McCall 4 assts) d Sydney Kings 88 (Cooks 25, Glover 16, Walton 15, Vasiljevic 10; Cooks 10 rebs; Bruce, Walton 5 assts) in Overtime {78-78} at The Orange Grove, Cairns Convention Centre. Crowd: 3,636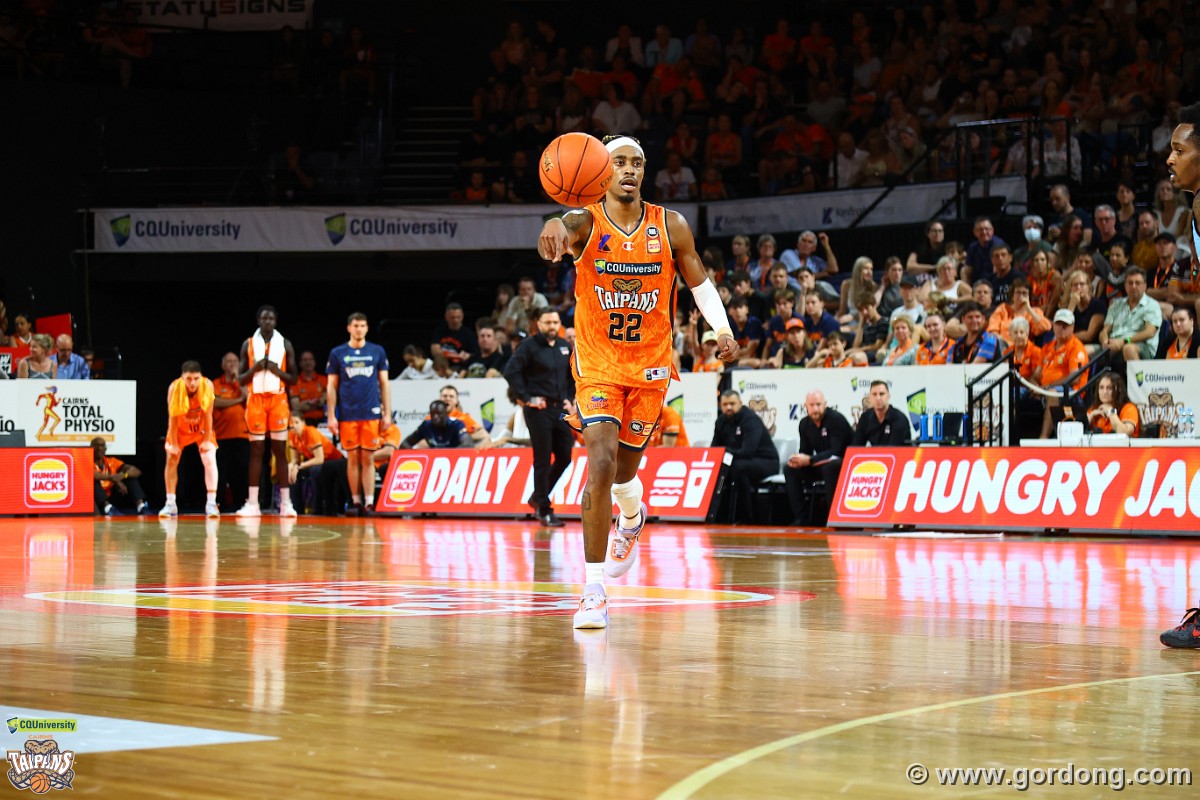 QUOTE of the WEEK
"JC, I am speechless ... for the first time in my life." TV caller Corey Williams talking to John Casey as Tasmania wrapped up its stunning win in Melbourne. (Maybe someone could mention "speechless" means no further words?)