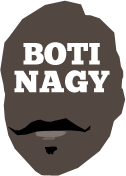 ---
Advertising opportunities available.
Please contact me.
---
Reviews: B'ball Christmas stocking fillers
Tweet
BOOK REVIEWS: It has been a rarity for basketball in Australia to have too many books written about it or its protagonists, so having two available right now as Christmas stocking stuffers is like ... well, Christmas!
Both have been around for a little while so if you've already cottoned onto them, well done and congratulations for supporting the sport, even if indirectly.
But let's face it, the only way to have more basketball books written is to sell out the ones that already are on the shelves so here's my take on two very, very different and positive purchases for the basketball lover in your life.
Firstly, Matt Logue's "Hoop Dreams Down Under" which you should find in most reputable bookstores - but just in case, I'd even try the odd dodgy one - is perfect if you've joined the story late.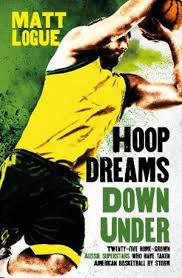 That is, if you're a relative newcomer to basketball and want to catch up on which of our many great players have enjoyed varying levels of success in the USA, this most definitely is the book for you.
My favourite "Daily Telegraph" sports journo, meticulous Matt goes behind-the-scenes for the stories of 20 Australian men and five Aussie women who have rocked basketball's grandest stages.
If you're old school and you want to know who broke the mould - or who was the blueprint - you can catch up with Luc Longley and his fabulous run with the Chicago Bulls, winning three straight NBA Championships alongside a few reasonably wellknown ballers named Michael Jordan, Scottie Pippen and Dennis Rodman.
Fast forward to Australia's first #1 draft pick and easily our most successful player - Lauren Jackson. (You expected Ben Simmons, didn't you? Well our Loz was the WNBA's #1 pick waaaay back in 2001.) If you haven't read the amazing LJ's autobiography, this is a great place to get her story.
But they're all here and for an old timer like me, I must confess I already knew much of the history of players such as Andrew Gaze or Michele Timms. For a newfound lover of the game, those chapters still will be entertaining and enlightening but, to be perfectly frank, I found the insights into Simmons - our first NBA #1 draft pick - Andrew Bogut, Jonah Bolden, Dante Exum more interesting.
Being across the NBL careers of their fathers Dave Simmons, Bruce Bolden and Cecil Exum - like Longley, a former teammate of Jordan's - meant their journeys held greater fascination for me.
And you cannot help but love Patty Mills, Joe Ingles, Matthew Dellavedova.
There's truly something for everyone here and a lot to digest - perfect for Christmas.
NOW I must say when the new tome of another fellow journalist and retiree, Graeme Willingham, first lobbed on my desk, I had no idea what to expect.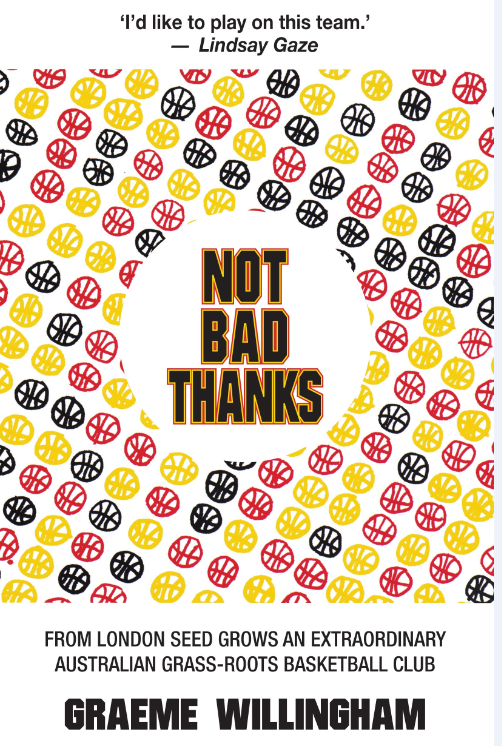 So "Not Bad Thanks", the catchphrase of an old acquaintance of mine, immediately caught my eye as something very different to the norm.
I mean, Australian basketball's grand master, Lindsay Gaze is quoted on the cover saying: "I'd like to play on this team."
If that doesn't tweak your immediate interest, nothing will.
This is the story and history of a social men's basketball team with the odd name of Not Bad Thanks, which dragged itself from F-Grade in the open-age Victorian Business Houses Basketball Association in Melbourne to play at the A level.
And it only took 70 seasons!
Yes, this is more humour than Boomer, a woven tale which, I must confess, took me a little longer to get into than I expected.
Willingham weaves a wonderful story but initially I found myself somewhat overwhelmed by the many characters and trying to remember their varied pseudonyms - Lord Albert, Kooka, Scuds, Axe, Plasma, Flash, Tinnie ... and that was just the first few pages.
(And it was a club requirement all characters only be identified by their nicknames!)
As the history unfolded, so did the cast of characters to the point where I put the book down, struggling to cope.
I left it a few days, then hoed in again and I am forever grateful I did. Once I started to get into the meat of the story, there were many laughs to enjoy in this delightfully real retelling of the club's many adventures and misadventures.
It's ultimately a yarn about the true Aussie embracement of mateship and mayhem in equal measure. It's about regular people, though many of them are quite irregular.
"Not Bad Thanks is worthy reading for anyone who has an interest in sport, especially the thousands who play for fun, yet compete for their version of glory," Gaze concludes in the book's cover notes.
We all know people like that. This is the ideal gift for them. Or you could just treat yourself if you want a really good chuckle over the summer break.