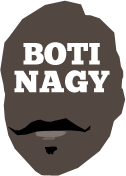 ---
Advertising opportunities available.
Please contact me.
---
Revisiting: Touched by an Angel
Tweet
IT was a year ago today we celebrated as a nation the historic March Madness shot by Adelaide's Peter Hooley. As we settle in for another of college basketball's frantic finales, Peter's story is well worth the revisit.

EMMA Hooley knew her brother Peter was going to hit the winning basket for University of Albany to beat Stony Brook in the America East Conference final yesterday.
She knew it with the absolute certainty twins have about each other.
That emotional connection is no myth.
So what if Peter was about to do it in Albany in the US and Emma was watching him on TV in Hahndorf in the Adelaide Hills?
"Probably with about 30 seconds to go, I said to dad: 'He's going to have the game-winner'," an elated Emma said.
And that's exactly what he did, sticking a three from the top of the key to send Albany into the NCAA Tournament for the third straight year with a 51-50 victory.
It wasn't the prettiest three you'll ever see but easily one of the most meaningful and one which had US media all over Peter for hours after the siren led to on-court pandemonium.
He got free finally to talk with his family at about 8.30 in the morning.
"I didn't get back to sleep," Emma said.
"We have Fox, and dad and I were watching the game live on ESPN.
"It started at about 1.30 (am on Sunday) and it dragged on until about four.
"Really, it wasn't a good game - they didn't play very well at all and didn't hit a three all game!
"It was a grind. At halftime the score was about 20-18 or something like that."
It was 20-16 actually, Stony Brook ahead.
What added to the drama and delight though were the circumstances surrounding Peter being at Albany at all.
The former Eastern Mavericks junior, who played with Norwood Flames and had just crossed to South Adelaide Panthers before heading to Albany, went through the tragic death of his mother Sue some six weeks before yesterday's incredible game.
Sue, 52, had been battling cancer and took a turn for the worse in mid-January.
Peter's father Jeff was aware his wife did not have long to live and his son returned from the US to be at her side.
He returned to Adelaide on January 17 and she passed away on January 30.
"Mum's funeral was on Wednesday the fourth (of February) and our birthday is the day after," Emma said.
The twins turned 23 and both Emma and her father were concerned how Peter would handle the transition back to being in the United States.
"We went back on the 11th with him and planned to stay for a week to make sure he was settled back in," Emma said.
But the Albany community embraced him back warmly, his team adding his mother's initials "SH" to their uniform as a mark of respect.
When Hooley hit the match-winner, he was certain Sue had been there to guide his hand.
"When you've got angels watching you, you can do anything," he said.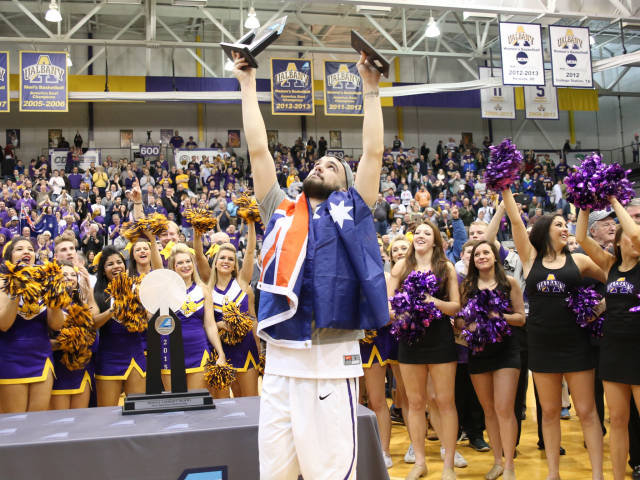 Amen to that.
Online
http://www.adelaidenow.com.au/sport/basketball/south-australian-basketballer-peter-hooley-shoots-winning-three-pointer-with-seconds-to-spare/story-fnii09gt-1227263375336