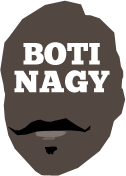 ---
Advertising opportunities available.
Please contact me.
---
Revolution #9 for mighty Caps
Tweet
CANBERRA's Capitals tonight joined the NBL's Perth Wildcats as the most successful franchises in Australian basketball when they matched their record nine-championship haul by beating Southside Flyers 71-68 in Game 2 of the Grand Final Series.
The win wrapped the best-of-three Chemist Warehouse Championship 2-0 and also rewarded livewire French superstar guard Olivia Epoupa as its most influential player by winning the Rachael Sporn Medal for Grand Final Series MVP.
Epoupa averaged 15.0 points, 8.0 rebounds - she is 165cm tall - with 8.5 assists and 3.5 steals, completely bamboozling Southside's Aussie Opals playmaker Leilani Mitchell and anyone else the Flyers sent at her.
She was simply magnifique!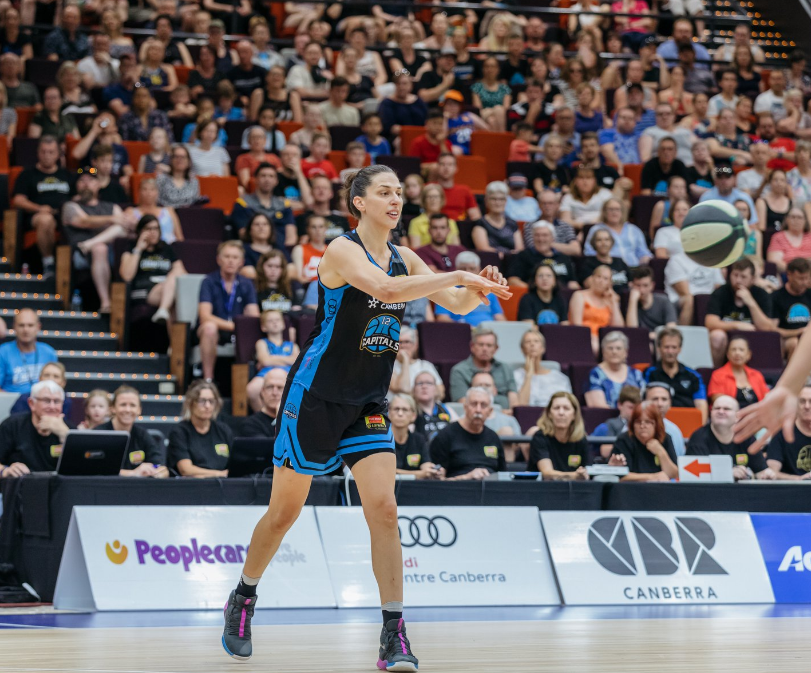 Marianna Tolo paired 19 points with 12 rebounds, none bigger than her offensive board off Kia Nurse's missed free throw with 5.3 seconds left and the Caps ahead 70-68. That was the sealer.
Any hopes the regular season champion Flyers entertained of sending the series back to Dandenong on Sunday for a deciding third game started to disintegrate in the final minutes before halftime.
With Bec Cole on fire for 19 first-half points and Mercedes Russell an early offensive focus, Southside quickly sped to a 20-9 lead on long-range missiles from Jenna O'Hea, Sara Blicavs and Cole.
Ahead 22-11, the Flyers had the first of a few costly loose moments as league MVP Nurse swished her first 3-point shot attempt of the night 63 seconds from the first break. By that break, Canberra had clawed back to 16-24.
O'Hea struck her second 3-pointer just 13 seconds into the second quarter and Mitchell followed suit for a 30-18 buffer, the Flyers flying.
Consecutive baskets by Cole, then a triple, and the lead was at 38-25. It grew to 14 on another Cole three (41-27) and then 16 on a long shot from Blicavs (43-27).
When Cole drove for 45-31, Southside still appeared well in command. But that was when the rot set in. A couple of loose plays ahead of halftime and instead of marching in ahead by 12, 14 or 16, Canberra had it trimmed back to 10 (35-45) and closed the half on Tolo blocking the living daylights out of Mitchell's ill-conceived drive.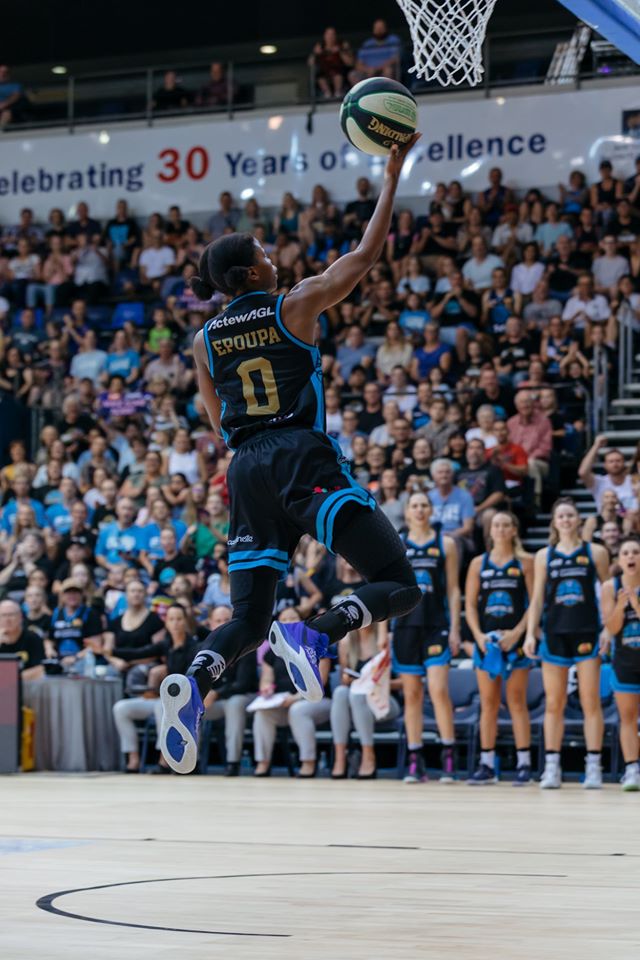 Nurse's layup and an Epoupa free throw saw Southside's lead continuing to shrink in the third, Cole now forcing plays and Flyers coach Cheryl Chambers forced into a timeout at 7:13.
Cole collected her fourth foul, an unsportsmanlike after another nifty Epoupa steal, which turned into a four-point play for the Caps. Epoupa knocked down both free throws and Tolo struck from the elbow on the additional possession.
Epoupa attacking Mitchell's defence had Canberra at 44-45 and at 5:04, Tolo put the home team ahead for the first time, the Palace roaring and the Capitals on a 15-0 run.
Canberra took a 56-54 lead into the final quarter after holding Southside to nine points in the third quarter and the writing was on the wall.
Epoupa's steal and layup made the lead 60-56 and Tolo's three-point play bumped it to 63-56. Cole, who probably should have started the fourth quarter, scored a jumpshot and two free throws to bring the Flyers to 64-65, Blicavs' jumpshot giving them back the lead.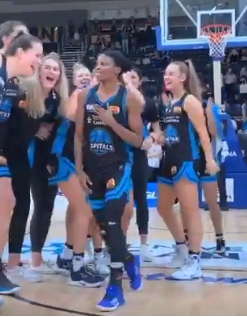 They had it again at 68-67 and a chance to extend when Russell (14 points, 13 rebounds) brought down a big defensive board. But extraordinary hustling, relentless defence by Epoupa completely disrupted Southside's attack.
The Flyers had a further opportunity but with 40.1 seconds left, Mitchell turned the ball over.
Nurse took the perfect pass at the top of the key and her three meant Canberra led 70-68 and 21.1 seconds away from Title No.9 and the club's fourth back-to-back success.
Cole drove for the tie but missed and for the final 10 seconds, the Flyers had to foul to stop the clock, their time steadily ticking away.
"I'm so happy, I'm so proud of this team," Epoupa said. "I love Australia. I love my team."
Without any doubt, the WNBL and Australian basketball loved her too.
WNBL Grand Final Series

SOUTHSIDE FLYERS (1) v UNIVERSITY of CANBERRA CAPITALS (2)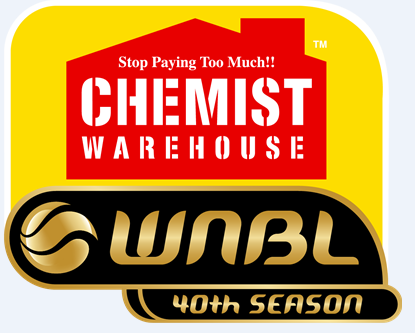 Game 1: CANBERRA CAPITALS 82 (Nurse 19, Griffin 18, Tolo 15, Epoupa 14; Griffin 12 rebs; Epoupa 6 assts) d SOUTHSIDE FLYERS 80 (Cole 23, Mitchell 15, O'Hea 14, Russell 13, Blicavs 11; Russell 9 rebs; Cole 7 assts) at The Hangar, Dandenong Stadium. Crowd: 1,956
Game 2: CANBERRA CAPITALS 71 (Tolo 19, Nurse 18, Epoupa 16; Griffin 13 rebs; Epoupa 11 assts) d SOUTHSIDE FLYERS 68 (Cole 23, Russell 14, Blicavs 12, Mitchell 11; Russell 13 rebs; Cole, O'Hea 3 assts) at Study Hall, AIS Arena. Crowd: 4,481
Canberra wins Championship Series 2-0