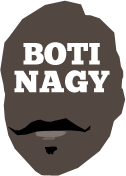 ---
Advertising opportunities available.
Please contact me.
---
Ring, ring, Warriors gave him a call
Tweet
ANDREW Bogut, Australia's historic first #1 NBA draft pick, NBA champion and reigning NBL MVP, now is just four wins shy of his second championship ring with Golden State Warriors.
The fateful telephone call from his Warriors coach Steve Kerr inviting Bogut to return to the NBA champions upon concluding his MVP season in the NBL with Sydney Kings, is paying off handsomely as GSW awaits the Eastern Conference champion for its fifth Finals in succession.
The Warriors today in Portland confirmed their place in the championship series by beating the Trail Blazers 119-117 in overtime to complete a 4-0 sweep in the best-of-seven Western Conference Final.
Steph Curry and Draymond Green created unique history by both enjoying triple-doubles, Curry with 37 points, 13 rebounds and 11 assists, Green with 18 points, 14 rebounds and 11 assists.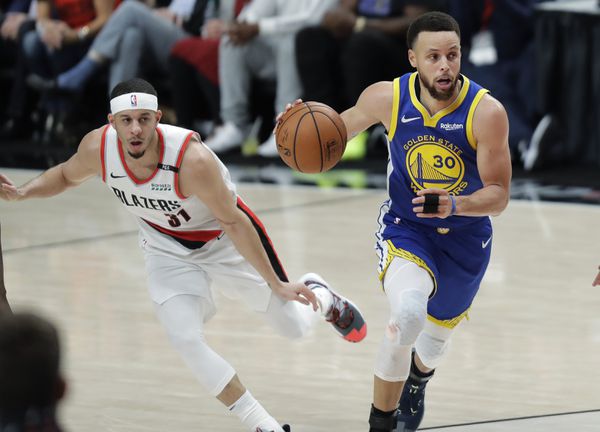 CURRYING FAVOUR: Portland's Seth Curry couldn't keep up with his brother Steph today.
What made the victory even more remarkable is Golden State already is playing without its injured superstar Kevin Durant and for Game 4 today also was down Andre Iguodala with a calf injury he suffered in Game 3.
Iguodala was series MVP when Golden State beat Cleveland for the 2015 championship and Durant has been MVP of the past two championship series.
Bogut, who was a starter for much of that inaugural 2015 championship campaign, came off the bench in the second quarter today and threw down two huge dunks, one a two-hander off a drive, the other a one-handed slam.
Golden State lost the 2016 championship to Cleveland Cavaliers and another Aussie in Matthew Dellavodova, but Bogut's injury during that series was significant in shifting the balance of power.
He was traded ahead of the 2016-17 season so the Warriors could accommodate Durant within salary cap restrictions, a decision he always recognised and understood as "good business" making his departure harmonious.
It is what led Kerr to reach out to Bogut as insurance for 211cm centre DeMarcus Cousins in case of injury. Cousins duly suffered an injury.
Cousins, Durant and now Iguodala being out but Golden State still winning shows how deep, richly talented and resilient the Warriors truly are.
In the Eastern Conference Final, Milwaukee Bucks lead Toronto Raptors 2-1 after dropping Game 3 in Canada in double-overtime, with Game 4 tomorrow.
Bogut's ability to still make a meaningful contribution - he additionally had three rebounds and an assist in 9:29 - reflects positively on our NBL competition and the level at which Australians play basketball.