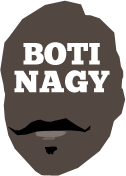 ---
Advertising opportunities available.
Please contact me.
---
Robyn's FIBA Hall induction creates family first
Tweet

FIBA's decision to induct former long-term Australian Opals captain Robyn Maher into its Hall of Fame in Switzerland this week marks a magnificent and unprecedented milestone. With Rob joining husband Tom in the Hall, FIBA now has its historic first wife-husband combination.
It is a fabulous achievement too as the duo was profoundly responsible for Australia's rise from international minnow to medal-winning shark.
The ceremony will take place on Wednesday in Mies, Switzerland and among Robyn's fellow inductees will be legendary US college and national coach Geno Auriemma, and WNBA and Olympic centre Lisa Leslie (USA).
Robyn was part of six Opals World Championship teams and three Olympic teams, including Australia's first in Los Angeles in 1984.
She captained the Opals to their first Olympic Bronze Medal in Atlanta in 1996, and to Bronze again in Germany at the 1998 FIBA World Championship.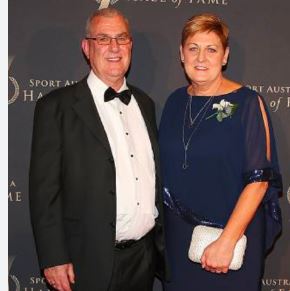 Success followed Robyn wherever she played, resulting in 13 WNBL Grand Final appearances for 10 championships, with league MVP honours in 1983 and 1987. As the WNBL's defensive player of the year in 1992 and 1994, she set the bar for defenders, best next emulated by Emily McInerny.
Maher was inducted into the Australian Basketball Hall of Fame in 2004 and the Sport Australia Hall of Fame in 2018.
Speaking at Friday's sensational annual Pete's Bar Luncheon at the Pullman in Melbourne on the eve of her departure for Switzerland, she received a standing ovation and was reminded by the lunch's key speaker, the G.O.A.T. of Australian basketball Lauren Jackson, of her far-reaching influence on women's basketball.
Peter Byrne, spoke on behalf of the Australian Boomers team which competed at the 1972 Munich Olympic Games and which celebrated its 50th anniversary reunion the day before.
He took guests through a riveting recall of the emotion-charged and shocking events that unfolded with the terrorist acts against the Israeli athletes, who were housed in the building next to the Aussies.
And Jackson, of course, was magnificent in recounting her journey back to the Opals and the 2022 FIBA World Cup in Sydney, citing Tom Maher - who she described as her greatest Australian coach - as the man who was the catalyst in her comeback.
Jackson debuted for the senior Opals alongside Robyn Maher under the coaching of Tom Maher at the 1998 FIBA World Championship.
The FIBA Hall of Fame player inductees are Robyn Maher (Australia), Lisa Leslie (USA), Catarina Pollini (Italy), Jurgita Streimikyte-Virbickiene (Lithuania), Mame Maty Mbengue (Senegal). The coaches to be inducted are Geno Auriemma (USA), Antonio Barbosa (Brazil), Milan "Ciga" Vasojevic (Serbia – posthumously) and Maria Planas (Spain).