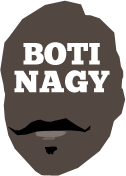 ---
Advertising opportunities available.
Please contact me.
---
Round Rap (1): No joshing, giddy about this kid
Tweet
JOSH Giddey's performance for Adelaide in its double-overtime victory over South East Melbourne and the return of Brian Goorjian, whose Hawks are off to a 2-0 start for the first time, is the talk of the NBL.
Giddey was all the rage last night as he steered the 36ers to an eight-point double-overtime win, including a flying dunk on which he crashed to the floor hard enough to rule him out of Wednesday's rematch with the Phoenix.
The 18-year-old was magnificent and maybe the 36ers could have had this wrapped in regulation had he not spent an inordinate amount of time riding the bench in the fourth quarter.
Then the Hawks tonight built on a solid road win over Brisbane by squeezing the Orangemen in Cairns 94-76. It wasn't so much that the Hawks won in Cairns (again) but that they did it on the second leg of a road trip, had Deng Adel ruled out, then also lost Cam Bairstow with an injury he suffered in the warm-ups.
Whether Cairns coach Mike Kelly also felt any additional pressure in this first match-up against his mentor Brian Goorjian also may have been a factor.
But to win under that adveristy, and so convincingly, was testament to the fact Goorjian prepares his teams second-to-none and it showed once more, it's a measure of who is playing and how hard they choose to play, over who might be missing.
* * *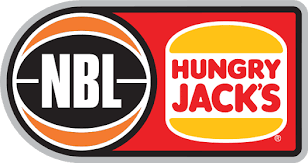 ROUND ONE - GAME BY GAME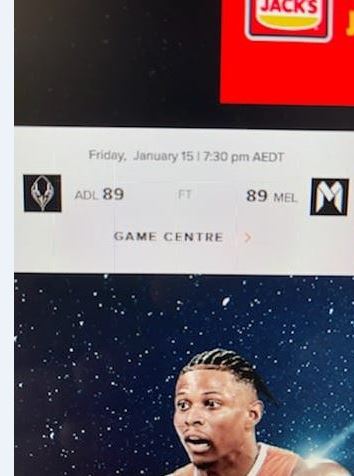 THE season opened in Adelaide and it was rabbit season, United training its sights on the 36ers and mowing down those bunnies to the tune of 89-65. (Then again, as this "official" word to our right suggested, hmm, maybe it was closer than we thought!)
Didn't understand Melbourne's substitution policy early, especially after Chris Goulding opened as though he alone was going to bury Adelaide but Shea Ili and Mitch McCarron certainly showed promise as United's primary ball handlers.
Liked what Jack White brought too, the big fella having flown somewhat under-the-radar considering the more notable name signings.
Daniel Johnson, with 27 points at 53 per cent out of the 36ers' total of 65 at 34 per cent, showed one of the club's glaring weaknesses. Its inability to stop anyone from Melbourne was the other prevailing problem.
Apart from having no offensive cohesion to speak of and no defensive intensity, it was quite the first-up home performance! Jack McVeigh showed passion off the bench but played a paltry 15:18, Josh Giddey also warranted more court-time and hopefully it was Isaac Humphries' injury which restricted him to 11:40 because this team needs about 30 quality minutes from him to compete.
The imports had less-than-auspicious starts and I reckon Warrick Giddey would thrash Keanu Pinder in a game of H-O-R-S-E.
Ahead at halftime as much due to United's substitution pattern - which settled after the break - as any other factor, the Sixers were at sevens to add 26 points in the second half, the same tally Melbourne had in the third quarter, and again in the last.
MELBOURNE UNITED 89 (Goulding, Lual-Acuil 16, Ili 13, Baba, Landale 10; Lual-Acuil 12 rebs; Hopson 4 assts) d ADELAIDE 36ERS 65 (Johnson 27, McVeigh 9, Giddey 7; Giddey 7 rebs; Giddey, Sloan 4 assts) at Adelaide Entertainment Centre. Crowd: 6,539
* * *
TYLER Harvey's putback dunk sealed the new-look Hawks' season-opening win while also heralding the triumphant coaching return of NBL legend Brian Goorjian.
Disciplined and well-drilled - no real surprises there - the Hawks took advantage of the absence of Brisbane pivot Matt Hodgson and loss of Orlando Johnson to injury in the first half, Emmett Naar (17 points) obviously ready to shine in the new regime.
My preseason tip for Most Improved, Sam Froling, led the Hawks with 19 points at 50 per cent, Brisbane's Nathan Sobey also with 19 at 50, but five turnovers.
Fronting up in his NBL return against his former club, Cam Bairstow had 9-and-9 (points and boards), Justin Simon's five steal/no turnover debut a feat never previously achieved.
On the plus side for the Bullets, import Vic Law had a 17-point, 10-rebound double-double.
HAWKS 90 (Froling 19, Naar 17, Harvey 16, Simon 13; Simon, Bairstow 8 rebs; Naar 5 assts) d BRISBANE BULLETS 84 (Sobey 19, Law 17, Drmic 14, Cadee 12, Froling 10; Froling 12 rebs; Froling 4 assts) at Nissan Arena. Crowd: 1,746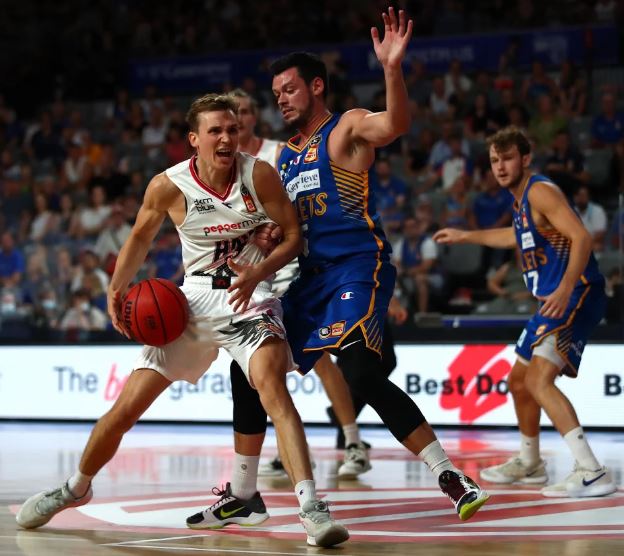 * * *
SYDNEY burst out of the blocks, pushing the ball hard at the Taipans in Cairns, catching them napping in defensive transition and also needing to weather two early fouls on Cam Oliver.
Kings import Jarell Martin was on managed minutes but he will be a beast if this form is anything to go by - 11 points, 8 rebounds in 15:10.
Surrendering 30 points in the first quarter, Cairns tightened defensively in the second and by halftime there was only a point in it.
Mirko Djeric (4-of-7 threes) and Scott Machado (17 points, 8 assists), rallied a strong fourth period by the Orange after Sydney threatened to secure the round's first surprise result, Casper Ware, Brad Newley and Jordan Hunter all having good minutes.
Dejan Vasiljevic was super-aggressive offensively for the Kings as this one wound to the wire, Oliver still producing a double-double (10 points, 11 boards), Majok Deng having his moments and Kouat Noi also coming up trumps.
CAIRNS TAIPANS 87 (Machado 17, Djeric 15, Deng 13, Noi, Oliver 10; Oliver 11 rebs; Machado 8 assts) d SYDNEY KINGS 86 (Ware 18, Vasiljevic 15, Newley 14, Martin 11; Martin 8 rebs; Bruce 4 assts) at Cairns Pop-Up Centre. Crowd: 1,919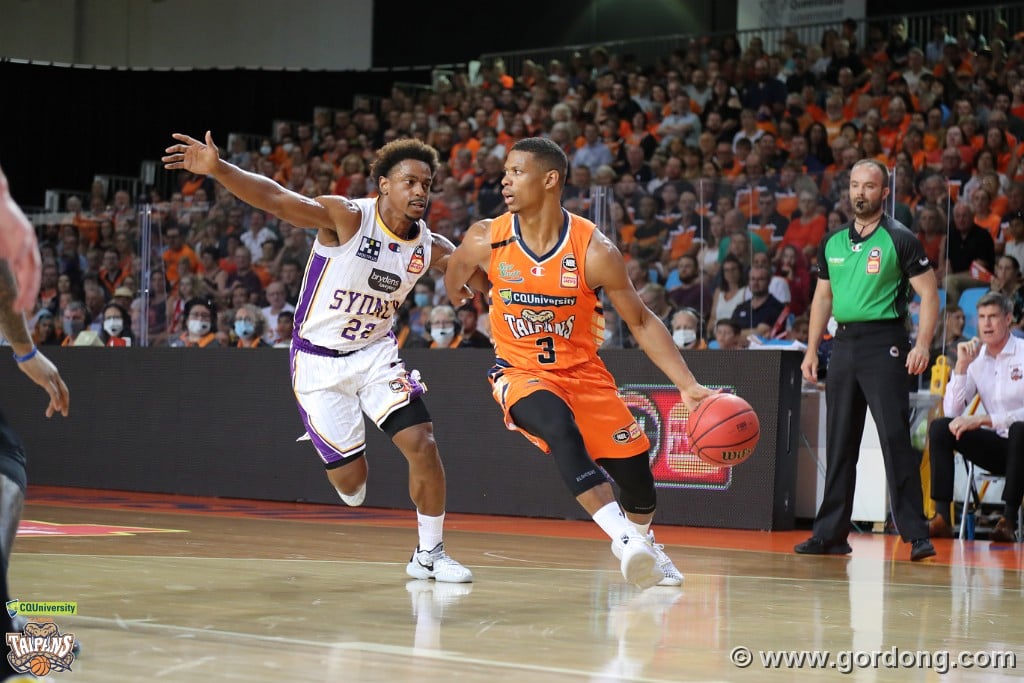 MARQUEE MATCH-UP: Cairns' Scott Machado puts the question to Sydney's Casper Ware.
* * *
JOSH Giddey came-of-age as Adelaide reversed its Friday night debacle with a gritty double-overtime home win over South East Melbourne 116-108.
Once again, completing a Rubik's cube blindfolded would be easier than following Conner Henry's substitution pattern, import Tony Crocker off to a better start, and promptly benched.
And which genius conceived the gameplan to have rookie Keanu Pinder starting on Mitch Creek (30 points, 8 rebounds, 6 assists)? Creek's eyes lit up like Rundle Mall on Christmas Eve any time he saw Pinder (14 minutes, 7 rebounds, two points, five fouls) ahead of him and Yanni Wetzell (24 points at 68 per cent, 10 rebounds) was a huge inside presence for Phoenix.
Carrying Adelaide's offence was the remarkable Daniel Johnson (33 points on 11-of-14 shooting, 10-of-11 free throws), opening with a driving dunk. Others who popped up to help, such as Jack McVeigh (10 points in 18 minutes) barely struck a sweat between extended bench breaks.
Up 47-40 just 2.6 seconds from halftime, Giddey took a chance with a long pass from the baseline inbounds which Wetzell intercepted for a running three from halfway that revved the visitors. Rookie mistake.
The 36ers had their lead out to nine before Phoenix came home strongly, aided by some wayward decision-making by Sixers playmaking import Donald Sloan and by Giddey being anchored to the bench late after he had really come alive.
The Sixers had a last-gasp chance to win in regulation but settled for a semi-blocked jumpshot when a lob to an active Isaac Humphries (14 points at 67 per cent, 12 rebounds, four blocks) made way more sense.
From 89-89 it closed again at 99-99 for a second overtime after the 36ers grabbed an early six-point break. Giddey's intercept and two-handed slam, which saw him fall to the floor and fortunately NOT extend an arm a la Andrew Bogut way back when, left him with a face wound.
Yes. Kids who put their bodies on the line are the ones you play, and also those who bleed for the club. McVeigh and later Brendan Teys were two other examples of players who stepped up, Giddey completing his afternoon with 16 points, 11 rebounds, 7 assists, a steal and a block.
Next star? Try Now Star.
ADELAIDE 36ERS 116 (Johnson 33, Giddey 16, Humphries, Dech 14, Crocker 12, McVeigh 10; Humphries 12 rebs; Giddey 7 assts) d SOUTH EAST MELBOURNE PHOENIX 108 (Creek 30, Wetzell 24, Sykes 18, Adnam, Gliddon 14; Wetzell 10 rebs; Sykes 11 assts) in Double O/T (89-89, 99-99) at Adelaide Entertainment Centre. Crowd: 6,518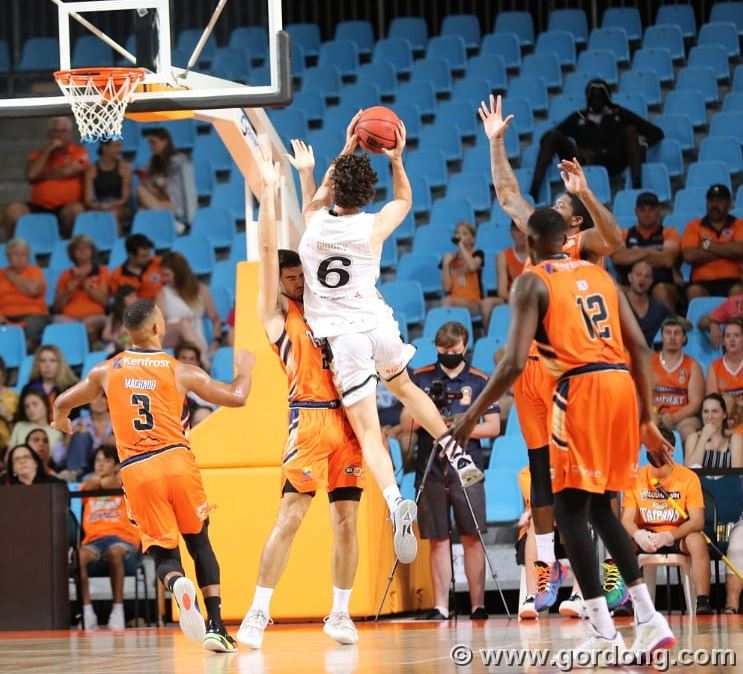 NUMBER 6: Wearing his dad Warrick's #6, Josh Giddey is going to greater heights.
* * *
THE Hawks may only have won five games last season but three of those were over Cairns so there must be something in the water that just suits the "Workers from Wollongong".
Sydney exposed Cairns' defensive lapses to open the Taipans season, but the Hawks exploited it to the hilt, even if at 21-19 ahead, this game looked poised on a razor's edge.
A 10-0 run in about the last 90 seconds to quarter-time, with Isaac White super-active off the bench and Tyler Harvey drilling a monster 3-pointer to close it, had the Hawks in the driver's seat from there to the finish.
For great stretches, it looked as if the Taipans were waiting for their fortunes to change, maybe even expecting it, rather than doing something about it.
Meanwhile the Hawks just seized their moments and with an intensity which far outclassed the home team. Tyler Harvey (25 points, 7 assists), Justin Simon (10 points, 12 rebounds, 3 assists, one steal, 3 blocks), Justinian Jessup (24 points at 67 per cent, 4-of-4 threes) led the rout but Sam Froling, Deng Deng, White, Emmett Naar all contributed and when AJ Ogilvy is scrapping for a loose ball on the floor, you know the Goorjian magic is paying off.
A strength of Mirko Djeric's game is his passion. A weakness of Mirko Djeric's game is his passion. The Cairns sharpshooter was great against Sydney but tonight it was too much head-shaking and ref-glaring and the Taipans just cannot succeed if the only locals delivering are Majok Deng and Kouat Noi.
HAWKS 92 (Harvey 25, Jessup 24, Froling 11, Simon 10; Simon 12 rebs; Harvey 7 assts) d CAIRNS TAIPANS 76 (Deng 20, Noi, Oliver 16, Machado 11; Oliver 12 rebs; Machado 11 assts) at Cairns Popu-Up Arena. Crowd: 1,808
* * *
ROUND ONE LESSONS (What we learnt)
*Jo Lual-Acuil has never met a shot he didn't like;
*Dwayne Russell still likes to repeat himself likes to repeat himself likes to repeat (yawn);
*Corey Williams thinks he is onto something with "land of plenty";
*Brian Goorjian knows about coaching basketball (OK. We did know that already);
*Brad Newley still throws the best fullcourt touchdown pass in the league;
*Dejan Vasiljevic doesn't mind a shot;
*Sydney is better than many of us thought and South East not quite as good as advertised;
*If Majok Deng doesn't do his shoulder shimmy on a free throw, he misses it;
*Mitch Creek always performs in Adelaide. Cam Gliddon and Reuben Te Rangi? Not so much;
*The Hawks proved yet again your team is as strong as who it has suiting up, not who it has in civvies.
QUOTE OF THE WEAK
"You over-dribble. You've over-dribbled. You've over-dribbled. You've over-dribbled. You, I've over-dribbled. You've f-----g over-dribbled and you haven't even f-----g played!"
- 36ers coach Conner Henry in a second-half timeout against United.
TOMORROW: Our Player of the Round