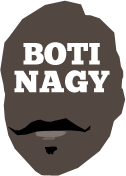 ---
Advertising opportunities available.
Please contact me.
---
Round Rap (2): Here come the 'Cats, there go the Taipans
Tweet
THE Hawks are working hard to earn back their Illawarra name, the squeeze is on the Orange, and the Wildcats are off and running in hot pursuit of a historic NBL threepeat.
That's the upshot of Round 2 of NBL action, where Adelaide again had to work overtime - literally - to secure its second win and Sydney broke through by inflicting the Taipans' second loss in Cairns.
Melbourne tonight made that their third loss from four home outings and the Taipans very much are staring down the barrel, wilting under the weight of their great expectations.
Beaten by South East Melbourne, the 36ers made it across the line against NZ Breakers in overtime with centreman Isaac Humphries putting in some solid second half and O/T work.
He was miffed in the post-game interview to only be credited with five blocks, forcefully amending it to "six" which shows us all something important about him. The guy keeps tabs on his blocks because he wants to be that intimidating interior defensive presence.
So here's some even better news for him. After reviewing the game, the NBL amended his blocks tally - to seven! That means even Isaac missed one of his own!
* * *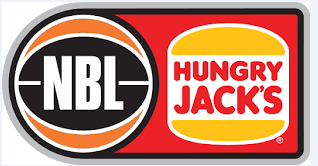 ROUND TWO - GAME BY GAME
Adelaide opened the second round in much the same fashion it opened the first, losing at home to a Victorian outfit, this time South East Melbourne who came out far more aggressively and had import Keifer Sykes (24 points, 8 assists, 2 steals) and Kyle Adnam (17 points) setting the tone.
Despite Cam Gliddon (3 points, 1-of-6 shooting) and Reuben Te Rangi (5 points, 2-of-3) continuing to send Brisbane Bullets fans into hysterical fits of delight, Adelaide's limports, Down Slown and Tony Shocker continued to build a case as the club's historic worst ever foreign tandem.
Jack "Oy Vey" McVeigh continued to flourish with 9 points in 9 minutes - hmm, what does that equate to in 40 minutes? We'll never know in this wayward regime - and Alex Mudronja was quality in a modest 4:24 of daylight. Isaac Humphries (20 points, 8 rebounds) and Daniel Johnson (19 points, 10 rebounds, 4 assists) paced the 36ers. But as expected, Phoenix made their adjustments and always had the answers.
SOUTH EAST MELBOURNE PHOENIX 89 (Sykes 24, Adnam 17, Creek 15, Gibson 11, Moore 10; Moore 13 rebs; Sykes 8 assts) d ADELAIDE 36ERS 83 (Humphries 20, Johnson 19, Crocker 12, Sloan 10; Johnson 10 rebs; Johnson 4 assts) at the Entertainment Centre. Crowd: 6,946
* * *
Still down their NBA connection of Deng Adel and Cam Bairstow, the Hawks should have been ripe for the plucking by Brisbane and it certainly seemed that way early. Nathan Sobey was leading the downhill assault and the Bullets were firing, racing to 23-10 and 26-13 leads before the Hawks took stock.
Then Tyler Harvey took over, en route to 31 points and enjoying great back-up support from rejuvenated - re-Goorj-enated? - AJ Ogilvy (14 points at 67 per cent, 9 rebounds, 4 assists, a steal and a block), Justin Simon (9 points, 9 boards), Justinian Jessup (10 points, 6 rebounds, 6 assists), Sam Froling (6 and 8, plus three blocks), Emmett Naar (8 points at 75 per cent), Isaac "Barry" White (Hustle Unlimited Orchestra) and Deng Deng (7 points, 5 boards in less than 14 minutes).
Sobey (24 points), Harry Froling (6, 11 and four assists), Vic Law (16 and 11), and Anthony Drmic (10 points but hindered by foul troubles), were unable to sustain Brisbane's game-plan. Orlando Johnson was too intent on making a touchdown play every time he handled the pill but Tyrell Harrison (8 points, 11 rebounds, 4 blocks) introduced us all to Will Magnay Mark II.
HAWKS 90 (Harvey 31, Ogilvy 14, Jessup 10; Ogilvy, Simon 9 rebs; Jessup 6 assts) d BRISBANE BULLETS 82 (Sobey 24, Law 16, Johnson 11, Drmic 10; Harrison, Froling, Law 11 rebs; Cadee 9 assts) at Nissan Arena. Crowd: 1,591
* * *
TAI Webster introduced himself to the NBL in no uncertain fashion, relishing the 36ers going under screens en route to a 34-point debut. OK. He was a DP a long while back with the Breakers so it wasn't technically a debut. Just his return as a starter and mature star.
Unfortunately his partners in mime made insufficient noise to prevent Sixers centre Isaac Humprhies enjoying a career-defining game with 24 points, 11 rebounds and a post-game adjusted seven blocks, even one more than he thought and two more than the stats first showed.
He was huge in sending the game into overtime as was Sunday Dech for his defensive work and Don Sloan showing glimpses of what made him an NBA player with an NBL career-best 20 points off the bench, including a 3-pointer to send this beyond regulation.
But it never should have needed an extra five minutes, the Breakers looking to be in control, then falling foul of the officiating in the late game, Lamar Patterson in particular hammered twice on his last play which would've put him at the line to seal the deal for New Zealand.
This was a season-saving win for Adelaide and a worrying sign for the Breakers if down the stretch of their road games they're going to be treated by the refs like some travelling salesman coming to the farmhouse late at night.
ADELAIDE 36ERS 94 (Humphries 24, Sloan 20, Johnson 16, Crocker 11, Dech 10; Humphries 11 rebs; Johnson 4 assts) d NEW ZEALAND BREAKERS 91 (T.Webster 34, Delany, Patterson 16, Abercrombie 11; Delany 8 rebs; T.Webster 8 assts) in O/T (82-82) at Adelaide Entertainment Centre. Crowd: 6,589
* * *
THEY say you never forget your first so Kings coach Adam Forde should be well-pleased with his team's eight-point road win over Cairns to give him his inaugural NBL win.
There will be more, Jarell Martin (22 points 10 rebounds, three assists and a steal) better again than the promise he showed last round, Casper Ware sticking 4-of-7 threes in his 22-point haul and Brad Newley tearing the Taipans apart in the first half.
Sydney had its lead out to 70-56 late in the third before Tom Vodanovich had successive brain fades, first fouling a Kouat Noi 3-pointer for a four-point play, then turning over the next possession for Cam Oliver to add to the response. It was 10-0 and 66-70 before Martin restored order.
Buckets by Noi and Mojave King dragged the Taipans to 71-72 with a period to play.
But the Orange came no closer in the last, despite Oliver hammering down the dunk of the year (if not many years) and leaving Craig Moller flattened to the floor, Sydney never relenting.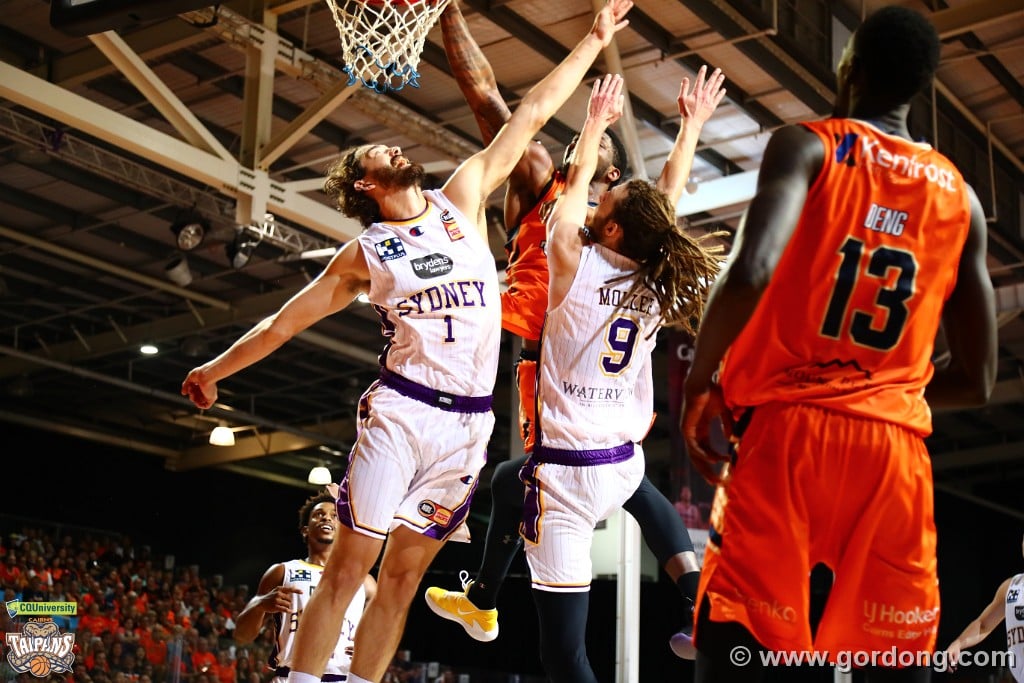 SYDNEY KINGS 99 (Ware, Martin 22, Newley 17, Vasiljevic 13; Martin 10 rebs; Bruce, Moller 4 assts) d CAIRNS TAIPANS 91 (Oliver 27, Machado 14, Noi 13, King 12, Djeric 10; Oliver 10 rebs; Machado 9 assts) at Cairns Pop-Up Arena. Crowd: 1,930
* * *
PERTH unfurled its 10th championship banner before hosting South East Melbourne, then set off on the road to its 11th and that elusive threepeat by beating the Phoenix by 12.
But do not let the margin deceive. The Phoenix were in this upto their eyeballs until the final 3:13. That was when Kyle Adnam's 3-pointer saw the Wildcats' lead reduced to a point at 74-73 and the (COVID-allowable) capacity crowd of 7,150 at RAC Arena held its collective breath.
It need not have.
It was a majestic 14-3 run to the final siren from there with Jesse Wagstaff stepping up with a triple, Todd Blanchfield, in his Wildcats debut, extending the lead from the stripe which Bryce Cotton (27 points, seven assists) then further extended.
A pair of buckets by import John Mooney (13 points, 14 rebounds) on feeds from Wagstaff and Cotton and this was over, Cotton adding the cherry on top with a 3-pointer to close the 14-0 run.
Cam Gliddon added a consolation triple to close proceedings for South East.
PERTH WILDCATS 88 (Cotton 27, Blanchfield 16, Mooney 13, Norton 10; Mooney 14 rebs; Cotton 7 assts) d SOUTH EAST MELBOURNE PHOENIX 76 (Creek 17, Gliddon 15, Gibson 13, Sykes 10; Wetzell 11 rebs; Sykes 5 assts) at RAC Arena. Crowd: 7,150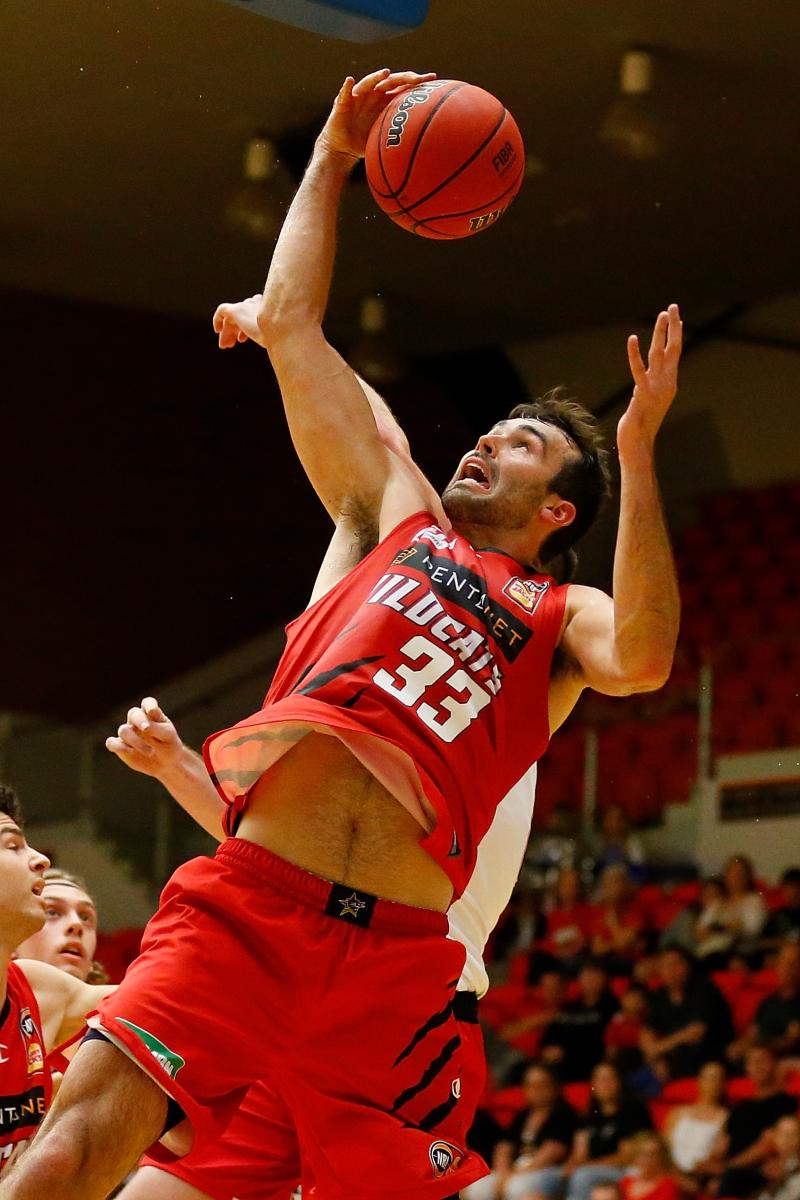 * * *
SIZZLING early long-range shooting by United captain Chris Goulding saw Melbourne skip out to a strong lead which blew further out to 14 as Mitch McCarron and Shea Ili tag-teamed Cairns' star Scott Machado.
Cam Oliver (17 points, 13 rebounds) again gave us a highlight-reel slam dunk but Jock Landale was equal to the challenge, showing his range inside and outside too.
Yudai Baba again also provided solid bench respite before Machado broke the shackles in the fourth quarter to drag the Taipans back from the brink.
Unfortunately for the Orange, he missed a shot for the win, United keeping its unbeaten start intact but still looking for the Scotty Hopson who starred last year with the Breakers.
MELBOURNE UNITED 87 (Landale 19, Goulding 17, White 12, Baba 10; Lual-Acuill 11 rebs; Ili, McCarron 4 assts) d CAIRNS TAIPANS 85 (Machado 19, Oliver, Noi 17, Djeric 13; Oliver 13 rebs; Machado 6 assts) at Cairns Pop-Up Arena. Crowd: 1,896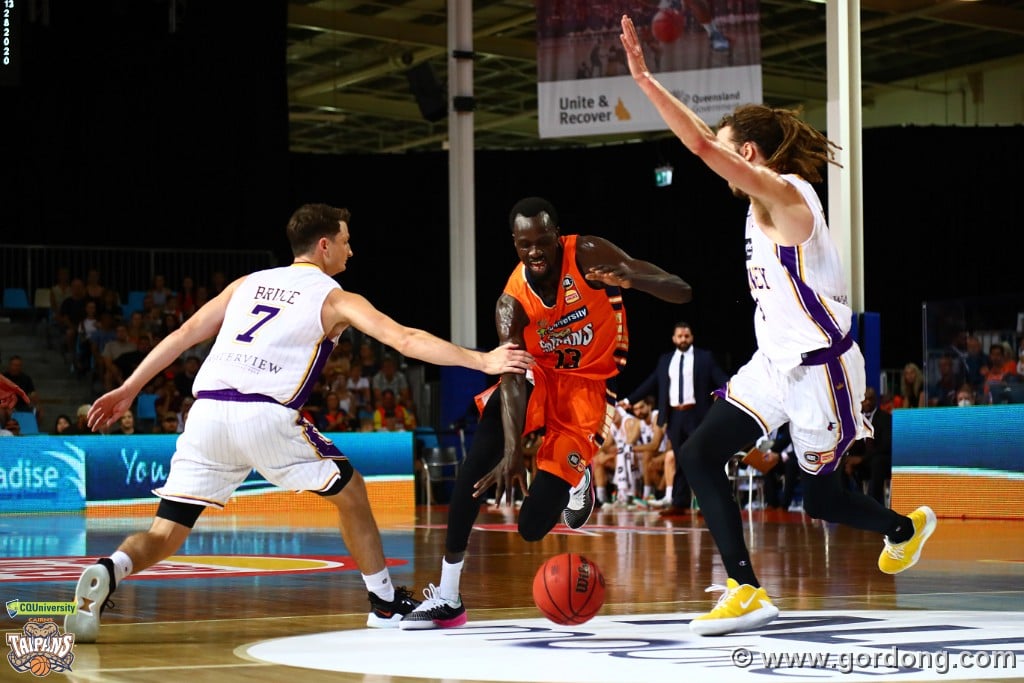 ROUND TWO LESSONS (What we learnt)
*The 36ers' subbing pattern has no ryhme or reason, and doesn't reward irregulars going well;
*Mitch Creek, Adam Gibson and Kyle Adnam enjoy returning to Adelaide;
*Brisbane needs Matt Hodgson more than the Hawks need Cam Bairstow;
*When Corey Williams declares Bryce Cotton as the NBL's greatest-ever import, he still hasn't told us where he rates Leroy Loggins, Ken Richardson, Rob Rose, Rocky Smith, Ricky Grace, Scott Fisher, Chris Williams, Steve Woodberry, Doug Overton ... (I could go on, but you get the point);
*Tyler Harvey joins a long list of great left-handed NBL imports;
*Majok Deng is ready to enlist in the "I want to make a play every time I handle the ball" brigade;
*Yudai Baba is the best thing to hit Australian shores from Japan since Shintaro Akikusa.
*It is not true NBL coaches refer to referee Chris Read as "Mis-read".
QUOTE OF THE WEEK
"I talked to my dad today, well, this week, about what's going on here and he's in his Nineties and he's been following this and said to me: 'Why the heck aren't you guys Illawarra? And you don't play like Hawks. You play like Illawarra.' And you know, I was thinking about it, he's, I've been around Chuck Harmison, Greg Hubbard, Glen Saville, Mat Campbell - these guys have earned that right. They're Illawarra. And we're Illawarra."
- Hawks coach Brian Goorjian passionate about the inaugural NBL club having its name restored or he "will have failed."
TOMORROW: Our Player of the Round and the Brisbane-Sydney preview