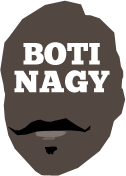 ---
Advertising opportunities available.
Please contact me.
---
Round Rap (3): From hero to zero
Tweet
IT was the moment, sadly THE moment of NBL Round 3. Wildcats captain Jesse Wagstaff, almost as naked as the day he was born, taking the ball to the hoop for an uncontested left-hand layup and the win ... but missing the shot instead.
The man equalling the games-played record of former Perth captain and championship leader Andrew Vlahov earlier had fans at RAC Arena shaking their heads in admiration as he let fly a wild three to beat the shot-clock with a swish.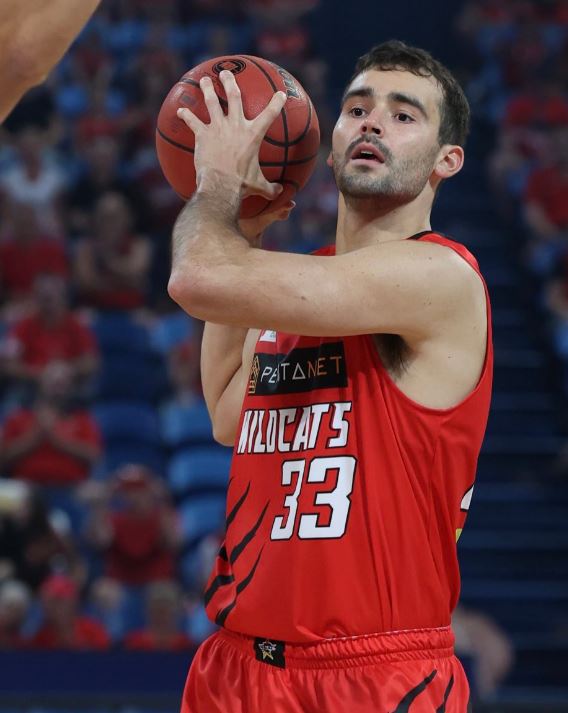 But his night wasn't going to end on a good note when coach Trevor Gleeson drew up a master play for the game's final 4.8 seconds with Perth trailing South East Melbourne 89-90.
Mitch Norton inbounded the ball from the sideline to John Mooney stepping out near the elbow, Wagstaff setting a screen for Bryce Cotton, then slipping instead to the hoop.
Mooney turned, fed him the ball but Waggers lost his swaggers as he blew an uncontested layup, a greatly relieved Mitch Creek pouncing on the ball as the siren sounded.
Honestly? It was such an easy shot it undoubtedly even surprised Wagstaff, who will replay it a gazillion times and be haunted by it whenever anyone says: "do you remember the night you equalled Vlahov's record"?
His chance to quickly make amends at the expense of the incoming New Zealand Breakers also was denied when that game had to be rescheduled from this afternoon.
The Breakers were unable to travel from Adelaide after a number of their travelling party reported feeling unwell. They underwent precautionary COVID testing with the good news today everyone tested negative for the corona-virus. (And it is only an ill-founded rumour one player was suffering from indigestion.)

"We are following the NBL's strict protocols," NBL Commissioner Jeremy "To The Batpoles!" Loeliger said.
The Breakers could not travel because they couldn't meet pre-boarding health requirements. Friday's Perth-NZ rematch also is up for rescheduling, following the five-day lockdown announced by the Western Australian Government today.
Back on court and Adelaide duo Josh-Giddey-to-Isaac Humphries quickly has become the exciting young-Aussie version of the Scott Machado-to-Cam Oliver tandem. It even reminds me a little of the Delly-Baynes pairing at the London Olympics, if anyone can remember back that far.
Go Sixers!
* * *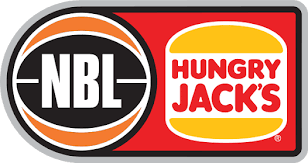 ROUND THREE - GAME BY GAME
STILL down the injured Dan Kickert and with Didi Louzada hurt in-game, it was no huge surprise then the Bullets got away with the win in Brisbane over Sydney.
Bolstered by the return of Matt Hodgson and the form of import Vic Law (27 points on 11-of-15, 2-of-2 threes, 9 rebounds, two assists and five blocks), Brisbane snatched this out of the Kings' clutches, despite Jarell Martin's 26-point, 11-rebound contribution.
Nathan Sobey (26 points, 7 assists) picked up his game in the final quarter and when the Kings looked to step on the gas, they found themselves already gassed.
Orlando Johnson is hardly Orlando Magic though, finishing with three points.
BRISBANE BULLETS 90 (Law 27, Sobey 26, Harrison, Cadee 11; Harrison 11 rebs; Sobey 7 assts) d SYDNEY KINGS 87 (Martin 26, Ware 15, Vasiljevic 13, Newley 10; Martin 11 rebs; 4 with 3 assts) at Nissan Arena. Crowd: 3,406
* * *
DANIEL Johnson opened Adelaide's previous game with a dunk, this time it was Isaac Humphries' turn to open with a slam as the 36ers exposed New Zealand's flabby underbelly - or maybe Lamar Patterson was adjusting his singlet, I'm not sure - in a comfortable home win.
Corey Webster was back and Finn Delany had a marquee first half for the Breakers, and even Colton Iverson (12 and 10) didn't look out of place on an NBL court. But Tom Abercrombie's shooting struggles continued and Lamar Patterson had his first scoring donut.
Not "had his first donut", because clearly there have been a few dozen of those. Abercrombie is settling for threes (2-of-7 triples, 2-of-8 from the floor) and for a two-time All Star Five First Team selection, Fatto, er Patto was embarrassing and expensive in his 14:47 of inaction.
I can't speak for any post-game performance at the buffet table.
Rob Loe also had a low while for the 36ers, Humphries was a monster, Josh Giddey tickled a triple-double with 13 points, 10 rebounds and 8 assists and even the imports looked acceptable.
Tony Crocker works at the defensive end but while Don Sloan has picked it up offensively, he couldn't guard a woolly mammoth in a chained refrigerator with an AK-47. Sunday Dech, on the other hand, is another you can entrust with a key defensive assignment, fortunately.
ADELAIDE 36ERS 88 (Humphries 21, Johnson 17, Crocker 14, Giddey 13, Dech 11; Giddey 10 rebs; Giddey 8 assts) d NEW ZEALAND BREAKERS 78 (Delany 19, C.Webster 17, T.Webster 15, Iverson 12; Iverson 10 rebs; T.Webster 7 assts) at Adelaide Entertainment Centre. Crowd: 5,706
* * *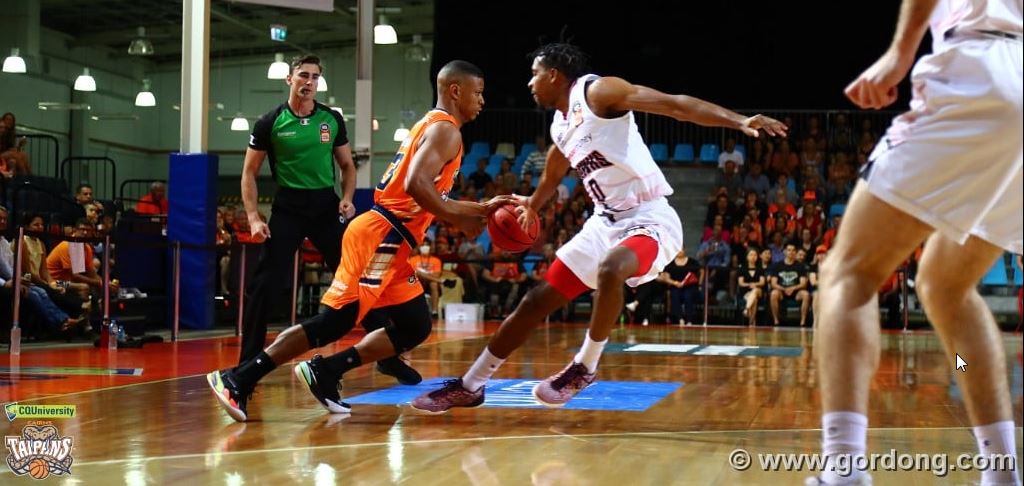 ABOVE: Recruited to blanket the stars, that's Justin Simon giving Scott Machado a long night.
THE Taipans came out with a revamped starting quintet and were off to a quick start, containing the Hawks' offence and ahead 12-6. They still led 12-8, with two minutes to play in that first quarter but were subjected to the hawkeye shooting of the visitors who closed on a 13-0 tear.
Opening the second period with a 3-pointer, it was a 16-0 rush to a 22-12 Hawks lead and Cairns was playing catchup from there. (That is, when its players weren't complaining to the officials.)
The Hawks came in waves, their offence generated by their defence while the Taipans' defence degenerated, as did their offensive selection. It's getting to be a very slippery slope back for the Snakes.
ILLAWARRA HAWKS 90 (Harvey 21, Jessup 19, Froling 14; Ogilvy, Froling 8 rebs; Simon 4 assts) d CAIRNS TAIPANS 70 (Oliver 20, Machado 14, Djeric 11; Oliver 9 rebs; Machado 9 assts) at Cairns Pop-Up Arena. Crowd: 1,849
OK. We KNOW they're not supposed to be "Illawarra" at present, just "The Hawks". But if below is how the official table at the NBL website is going to have it, then so can we!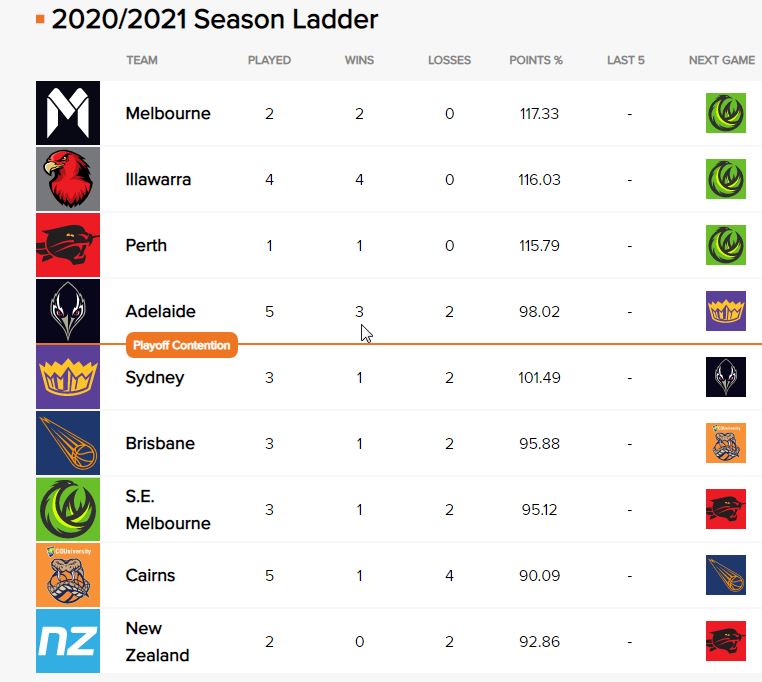 That team in second place? You notice it isn't "The Hawks" is it?
* * *
SOUTH East Melbourne had made its adjustments from its earlier loss to Perth, and came out of the blocks strongly, executing and moving 10 clear, with contributions from Simon Mitchell's rotation, which he trimmed back to virtually seven.
But when Bryce Cotton is on your team, you don't stay in the deficit forever and despite great work from Keifer Sykes, Cotton steadily asserted himself in the second half and suddenly RAC Arena was being treated to a barn-burner of a contest.
Cotton swished a trademark 3-pointer inside the final minute and was fouled to boot, the four-point play splitting an 85-85 deadlock and giving Perth the 89-85 keys to the MG.
Sykes then created some magic by driving it into the paint, drawing just about the entire Wildcats defence, two ushers and three maintenance men, dishing the ball wide to the perimeter where Kyle Adnam landed the biggest three of his career.
Todd Blanchfield had a further chance to seal it for Perth but his floater inside the key - I have loathed his love affair with that shot since it began in Wollongong - then fouled in the scramble for the loose ball.
Down to 12.2 to go, Sykes teased the Wildcats, then drove again, with a little hesitation move, sending the ball high off the glass over John Mooney and the Phoenix were in front 90-89.
Time for some Trevor Gleeson coaching magic, an exceptional misdirection inbounds play with 4.8 seconds leaving a wide open Jesse Wagstaff to win the game with a left-hand layup. Pity he's right-handed.
Lesson for the kids out there. Practice shooting layups with both hands. It should have been a Perth escape but it was instead a massive win for South East which had to contend with its share of contentious officiating in that home-cooked final quarter.
SOUTH EAST MELBOURNE PHOENIX 90 (Creek 24, Sykes 19, Wetzell, Adnam 14, Moore 7 rebs; Sykes 8 assts) d PERTH WILDCATS 89 (Cotton 32. Mooney 19, Blanchfield 11; Mooney 13 rebs; Cotton 6 assts) at RAC Arena. Crowd: 99,999 according to the NBL website but we suspect they are about 92,999 or therebaouts out.
* * *
IT should've been over when Cairns came out playing like the Taipans of 2020 to lead Brisbane 55-40 at halftime.
It should've been over when Mirko Djeric took a career single-half high of six assists into the major interval.
It should've been over when Majok Deng and Cam Oliver fouled out for the Taipans, especially the latter at 2:14 which put Vic Law at the foul-line where he bumped Brisbane's buffer to 89-85.
It should've been over when Jarrod Kenny missed a three, then Djeric missed another, then Nate Sobey deflected the pass for the Taipans' next attempt out of court.
It should've been over when Matt Hodgson went to the stripe with 37.5 seconds left after Kouat Noi trimmed it to 87-89.
It should've been over when the Orange again found Kenny open but he swished a three for 90-90, the crowd standing for the Bullets' last play, for which they had 21.5 seconds.
It should've been over with 69 seconds left in overtime after Law gave Brisbane a 100-97 lead but Scott Machado splashed a 3-pointer to tie it up again.
It should've been over when Jason Cadee answered that with a triple of his own, leaving Cairns 15 seconds to save the day. And with eight seconds left, Machado stepped up again for 103-103.
Law used up some clock, then broke to the basket to finish with a tidy layup at the siren and, finally, this epic was over.
BRISBANE BULLETS 105 (Sobey 30, Law 29, Cadee 11; Law 11 rebs; Sobey 5 assts) d CAIRNS TAIPANS 103 (Machado 23, Oliver 21, Deng 15, Noi, Djeric 11; Oliver 8 rebs; Machado 10 assts) in overtime (90-90) at Nissan Arena. Crowd: 4,065
* * *
MAKE no mistake, the 36ers are finding their way under new coach Connor "The Voice" Henry, controlling their win over Sydney despite some extraordinary play and shooting by Kings rookie Dejan Vasiljevic. Even Pero Vasiljevic was rapt.
But Isaac Humphries (career-high 27 points, 9 rebounds and more than the statted two blocks) continued to grow in stature and with Sunday Dech also a force, Adelaide's lead was out to 70-54 during the last quarter.
Threes by Casper Ware and Shaun Bruce ignited an 11-0 run by the Kings which included a nifty Ware steal from Josh Giddey. But Dech-to-Humphries for the dunk made it 72-65 and everyone breathed a sigh of relief.
Except the Kings. They just kept coming until at 69-72, local fans were holding their breath. The game was super physical in the final period but two important baskets by Dech which sandwiched a Giddey-to-Humphries dunk meant life was smoother at 78-69.
Sydney kept on attacking and if it pressed and played with that same intensity earlier in the quarter, well, who knows. But it didn't and Adelaide was on its way to its third straight home win.
ADELAIDE 36ERS 85 (Humphries 27, Johnson 16, Crocker, Dech 13; Humphries 9 rebs; Sloan, Giddey, Johnson 4 assts) d SYDNEY KINGS 80 (Vasiljevic 28, Ware 15, Martin 13, Newley 11; Moller 9 rebs; Ware 6 assts) at Adelaide Entertainment Centre. Crowd: 7,087
* * *
TAKING this game to Bendigo was a good move both Victorian clubs enjoyed, United breaking clear late in the second quarter to enjoy a 47-40 interval lead, Jack White with 17 points.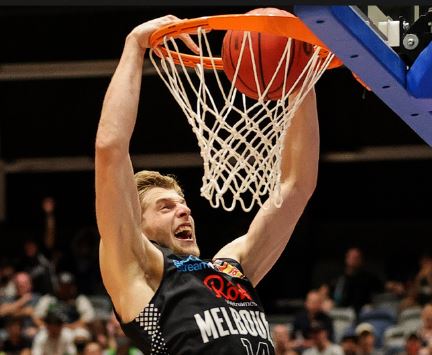 With Jock Landale and Chris Goulding late to the party, Melbourne pulled clear by 15 before the Phoenix, mindful of their ability to fight back, came again with a rush, led by Keifer Sykes (24 points, 7 assists).
He was given a long afternoon by the backcourt buzzards Mitch McCarron and Shea Ili but never relented. Yes, he is making us forget John Roberson. (That was his name, wasn't it?)
After their classic win in Perth, as this one wore on, South East Melbourne had to be just about running on empty, at least according to Jackson Browne.
But showing great heart, they fought back, trimming the margin to three, four and five during a tense final quarter where Melbourne was forced to dig equally deep to maintain Bendigo's gold standard.
MELBOURNE UNITED 96 (White 22, Goulding 19, Landale 16, Ili 14, Lual-Acuil 11; Landale 7 rebs; McCarron 6 assts) d SOUTH EAST MELBOURNE PHOENIX 90 (Sykes 24, Wetzell 17, Creek 13, Moore 12, Gliddon 11, Adnam 10; Moore 10 rebs; Creek, Sykes 7 assts) at Bendigo. Crowd: 2,000
* * *
ROUND THREE LESSONS (What we learnt)
*Nathan Sobey likes the ball in his hands in the final quarter.
*The 36ers are better than we expected, Giddey and Humphries living up to expectations, the jury still out on the imports - would DJ Newbill and Casey Prather have made them championship contenders? - and Keanu Pinder might be less lost on the set of Speed 3.
*Dwayne Russell has added the word "parlay" to his repetitive repertoire, joining "mojo," "grill" and regular reminders of how many NBA games import X has played as the keys to getting sloshed playing a "he said it again" drinking game.
*Sunday Dech is a great pick-up, Monday-to-Friday and Saturday as well.
*Being called on to take the game-winning shot is a task some players relish while others find it hellish.
*DJ Newbill was far more significant to Cairns Taipans' composure than anyone realised.
*Todd Blanchfield should tuck the floater away deep in his kit bag and hit a few mid-range jumpers instead.
*Vic Law is a baller.
*Orlando Johnson? Not so much.
*Reuben Te Rangi should join Keanu Pinder in considering an alternative career, perhaps on the big screen. I hear Mel Gibson is looking for new faces for "Apocalypto II".
*Dejan Vasiljevic needs some cardio work. You don't ask to come out when you are shooting the lights out. And yes, Brad Newley again showed he has the best pinpoint fullcourt pass in the NBL.
*Dean Vickerman needs to sub more often. I hear his team manager and head physio were pissy they didn't see action in Bendigo.
*Nathan Jawai is treated with utter disrespect by the officials and can be hammered from pillar-to-low-post without getting a call. But brush an opponent ...
QUOTE OF THE WEEK
"I mean, first game the two things we emphasised we need to improve on is offensive rebounding and turnovers. We did a great job for 18-and-a-half minutes, then 90 seconds just being idiots and airheads. We give up 4-5 O boards, they get 2-3 fouls, they go to the line, so just silly by us."
- Phoenix captain Mitch Creek telling it like it was at halftime of the eventual road win in Perth.
TOMORROW: Our Player of the Round