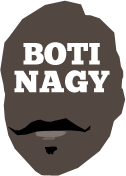 ---
Advertising opportunities available.
Please contact me.
---
Round Rap (4): Return of the gunslingers
Tweet
THE NBL's overdue resident gunslingers all were quick on the draw in Round 4, while Adelaide loaded import Don Groan into the saddle and slapped his horse on the butt shortly after its most recent rodeo ended in a King-style bull goring.
Sloan has flown back into the unknown so if you had the veteran marked on your dance card as the first import to make an early pirouette from our shores, give yourself a gold star.
He was around for seven games though so technically if New Zealand (four games) cuts one of its imports soon, you could make a case Sloan lasted longer. But as Rick Springfield sings in "Jessie's Girl", the point is probably moot.
The good news for United fans was Scotty Hopson found something resembling form in the road win at Brisbane, Casper Ware was definitely back in business for Sydney in Adelaide and the Breakers' Lamar Patterson enjoyed the fruit of his labours - with a big dollop of ice-cream - in the win at Cairns.
Hoppo and Patto, in their second outings of the round, showed they still can be outgunned but the signs were promising despite the many new fast kids prowling Main Street.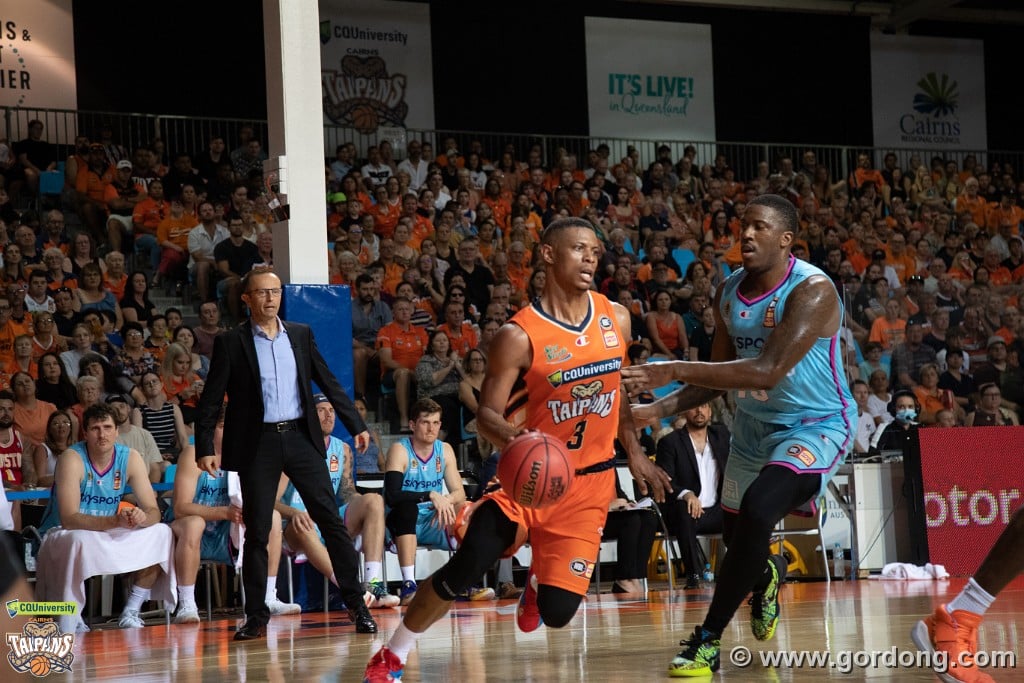 * * *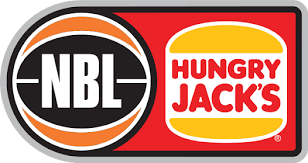 ROUND 4 - GAME BY GAME
THE Bullets were firing early, with Tyrell Harrison throwing down two powerful dunks and further woes for United when Shea Ili hurt his ankle after playing just 87 seconds of the first quarter. (By which time he had four points and a steal. Actually, he was probably due for a sub.)
Once Chris Goulding found his range, this should've been academic but even as United extended its lead into double-figures, coach Dean Vickerman continued to give players a run and Brisbane caught a sniff it might be in this game.
The Bullets simply should not have been. Nathan Sobey rallied the troops and Vic Law joined the party as Brisbane again made a match of it.
The Bullets trimmed the deficit back to one in the last quarter and still were alive down 94-100 with more than two minutes left.
But a Goulding triple and a Jack White dunk were back breakers, the final scoreline and margin perhaps flattering United but probably a close reflection of the difference between the two clubs.
MELBOURNE UNITED 109 (Goulding 27, Landale 20, Hopson 16, Luil-Acuil 11, White, McCarron 10; Landale 13 rebs; McCarron 8 assts) d BRISBANE BULLETS 96 (Sobey 27, Law 20, Krebs, Hodgson 11, Johnson 10; Johnson, Law 7 rebs; Law 4 assts) at Nissan Arena. Crowd: 2,234
* * *
CAIRNS didn't find a new way to lose, this was just a repeat of the new way it is losing this season. And that is - get the game under control build a double-digit lead, get either super-cocky or ultra-undisciplined, waste a bucketload of possessions, allow the opposition back in, lose at the death, glares or dismay all around. QED.
After a mesmerising first-half guard duel between Scott Machado and Tai Webster (18 points apiece at the interval) the Taipans steadily wrested away control and were out by 12.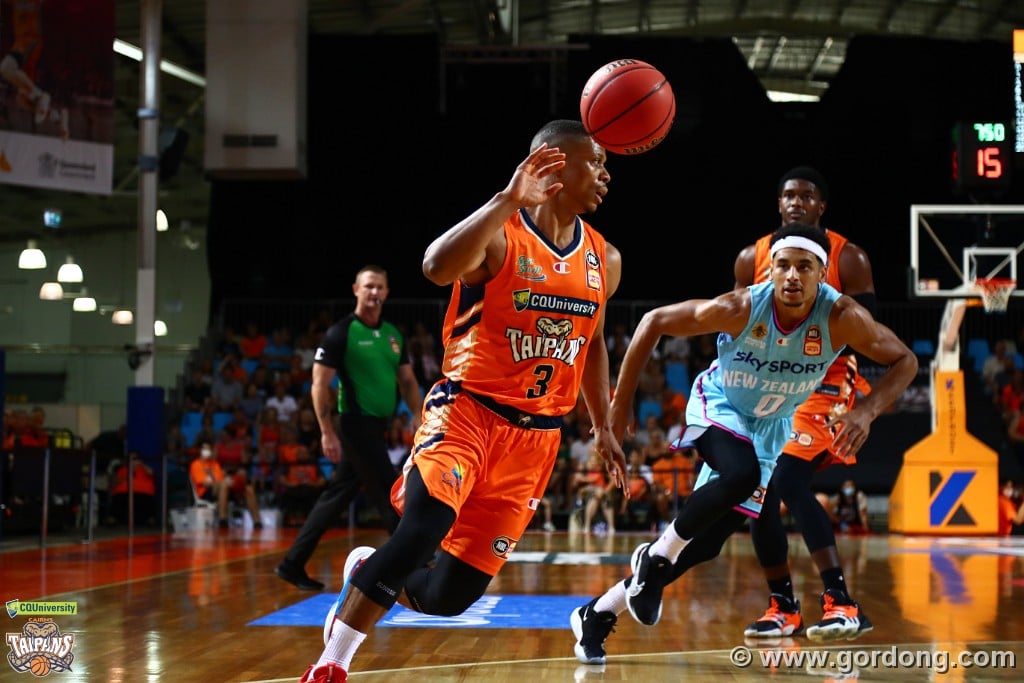 Of course, you know what that means. Circus time and bring in the clowns. New Zealand just plugged away until the last quarter when Lamar Patterson positively feasted on snake-stew as though the Taipans were a Hungry Jack's family pack. (Sure, he did win everyone in Queensland, himself included, free cheeseburgers, but that's another story.)
The story here is he found his touch with a 13-point final quarter while various Taipans were whacking up crazy shots, one hitting the side of the backboard, another wild 3-point heave by Kouat Noi smashing against the backboard, missing the basket completely.
Someone needs to tell the young fella he can't catch up on what he missed through injury last season by contrasting an occasional flash of brilliance with some of the most undisciplined play going down in the NBL at present.
So yeah. New Zealand is on the board and Cairns' losing streak extends to six.
NEW ZEALAND BREAKERS 85 (T.Webster 25, Patterson 22, Delany 13; T.Webster 11 rebs; T.Webster 5 assts) d CAIRNS TAIPANS 79 (Machado 25, Oliver 17, Noi 12; Oliver 10 rebs; Machado 12 assts) at Cairns Pop-Up Arena. Crowd: 1,891
* * *
THE further this went, the uglier this became for Adelaide as the Kings - to paraphrase Dwayne Russell - got up in the 36ers' grill, parlayed that into something good and rediscovered their mojo.
A week to work on where it came apart last week was more than enough for Adam Forde's boys as they bottled up the home team pretty much from the get-go.
The 36ers clawed it back to 36-36 midway through the second but from there, Sydney may as well have signed Dexter Morgan instead of Dexter Kernich-Drew, considering the way it murdered and then carved up Adelaide's befuddled carcass.
Casper Ware was everywhere and Jarell Martin dominated the paint in much the same way Isaac Humphries had against the Kings a week earlier. Forde made his adjustments, starting Martin and Jordy Hunter together to combat Humphries and Daniel Johnson.
DJ carried Adelaide's offence, Sunday Dech had his moments and Jack McVeigh worked hard in his extended seconds. Josh Giddey played like an 18-year-old - which will happen sometimes, given his age - and Sydney simply had the answers pretty much throughout. Except to Keanu Pinder's hair. No-one had an answer for that.
SYDNEY KINGS 94 (Ware 27, Martin 23, Vasiljevic 15; Hunter 11 rebs; Bruce 7 assts) d ADELAIDE 36ERS 75 (Johnson 21, Dech 13, Mudronja, Giddey 11; Humphries 8 rebs; Giddey 4 assts) at Adelaide Entertainment Centre. Crowd: 7,317
* * *
THE Phoenix at home in "The Heartland" and Illawarra out of its (Queensland) comfort zone meant this always had the potential to go Lamar-shaped on the Hawks.
Cam Bairstow in off the bench for the visitors made an immediate impact, no hint of what was to unfold taking the teams into the first break.
By late in the second though, South East Melbourne's relentless work at the defensive end started paying off at the other and despite Cam Gliddon's one-foot last-gasp 3-point swish to end the half being ruled late, the Phoenix fellas were pretty pumped heading into the break.
As if redisovering a long-lost ability, Gliddon played the third period in style, scoring 15 points off five 3-pointers, effectively breaking this wide open.
The Hawks were plucked and roasting on the rotisserie as Phoenix found its formula for success is having five guys all score 15 points. Who knew?
SOUTH EAST MELBOURNE PHOENIX 98 (Creek, Moore, Adnam, Gliddon, Sykes 15; Moore 14 rebs; Sykes 7 assts) d ILLAWARRA HAWKS 82 (Adel 17, Bairstow 15, Harvey 13; Froling 11 rebs; Naar, Simon, Adel 3 assts) at State Basketball Centre. Crowd: 2,175
* * *
THE Wildcats were looking their old selves early in this, Bryce Cotton delivering a 15-point first half and Jesse Wagstaff restricting his shot attempts to 3-pointers - none of those hairy uncontested layups.
Melbourne tied it up at 56-56 with a period to play but lost Chris Goulding to a left calf injury late in that third and life wasn't looking particularly golden in Bendigo.
But with Yudai Baba stitching up Cotton, Mitch McCarron value-for-money and Jock Landale substantial, United bumped its lead to 10 at 71-61 on a wicked Baba spin move.
It was 73-63 when Cotton decided enough was enough. He peeled off the next seven points and the Wildcats were within a basket inside the last minute, trailing 71-73. It was such a surprise fightback and so quick that you could have blown Tommy Jervis over with a feather.
Cotton, making his move, crossed over from his right hand to his left against defender Sam McDaniel who already was hamstrung by the turtle-head in his shorts. The ball however only tickled Cotton's fingers as it spilled over the halfway line for United possession.
Still, the game really only was clinched when Jack White soared behind a pack for his only offensive rebound of the game - in his match-high eight - to collar a Scotty Hopson miss and this was in the bank, a little Landale free throw deposit yet to come.
MELBOURNE UNITED 75 (Landale 16, Baba 14, McCarron 13; White 8 rebs; Hopson 6 assts) d PERTH WILDCATS 71 (Cotton 24, Mooney 15, Norton 11; Cotton, Mooney, Wagstaff 7 rebs; Cotton 6 assts) at Bendigo Basketball Stadium. Crowd: 1,953
* * *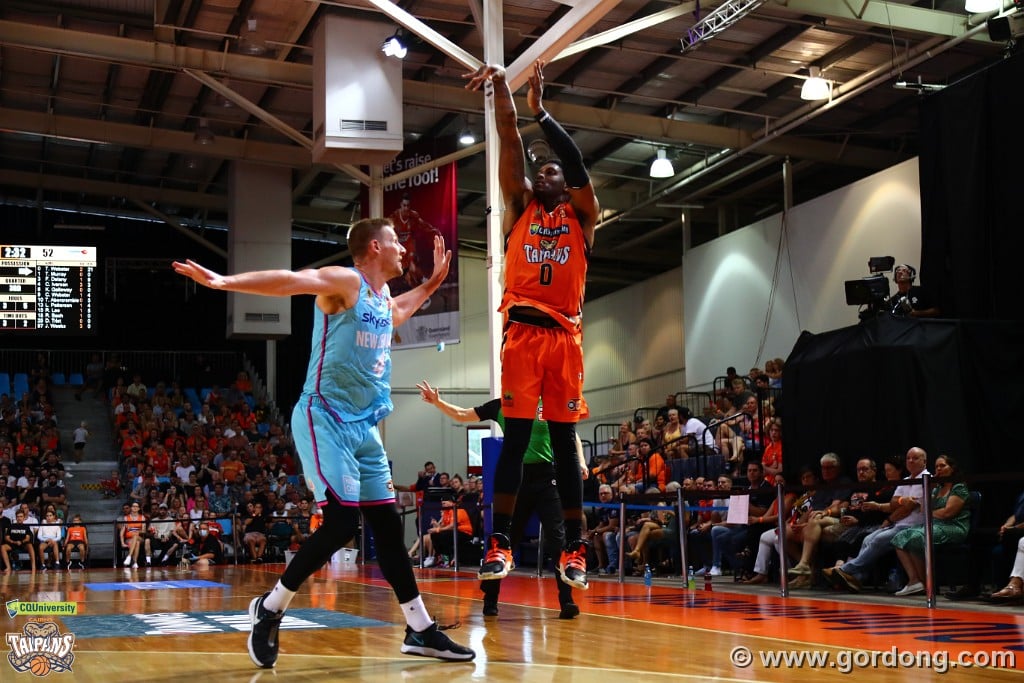 MIKE Kelly wasn't standing for any BS this time around, subbing inside the first two minutes to send a message received loud and clear by his Cairns Taipans.
George Blagojevic immediately stepped up, then Kouat Noi enjoyed his best half of the season before Majok Deng revealed his alter ego as the "Warrior of Wakanda", the Orange's prayers for someone to step up and help Scott Machado (13 points, 11 assists) and Cam Oliver finally answered.
Lamar Patterson took an eyeful and earful from New Zealand's director of basketball Dan Shamir after making a meal of a defensive rotation, Cairns growing in confidence and stature.
Fellow Breakers import Colton Iverson had little to offer as the Taipans skipped ahead by 22 before a combination excluding the Websters, Finn Delany and Iverson brought them rallying back.
It looked the same tired story for Cairns as the deficit shrank to seven, Patterson setting the table and his teammates dining out for a change.
But Machado created some nifty plays and dang if Deng didn't finish them for the Taipans to break their losing drought.
CAIRNS TAIPANS 84 (Deng 21, Noi 18, Machado 13, Blagojevic 10; Oliver 11 rebs; Machado 11 assts) d NEW ZEALAND BREAKERS 69 (T Webster 13, Delany 11, Loe 10; Abercrombie 7 rebs; Patterson 4 assts) at Cairns Pop-Up Arena. Crowd: 1,828
* * *
ROUND 4 LESSONS (What We Learnt)
*Larry Kestelman is a little miffed Dean Vickerman didn't allot him some minutes against Brisbane;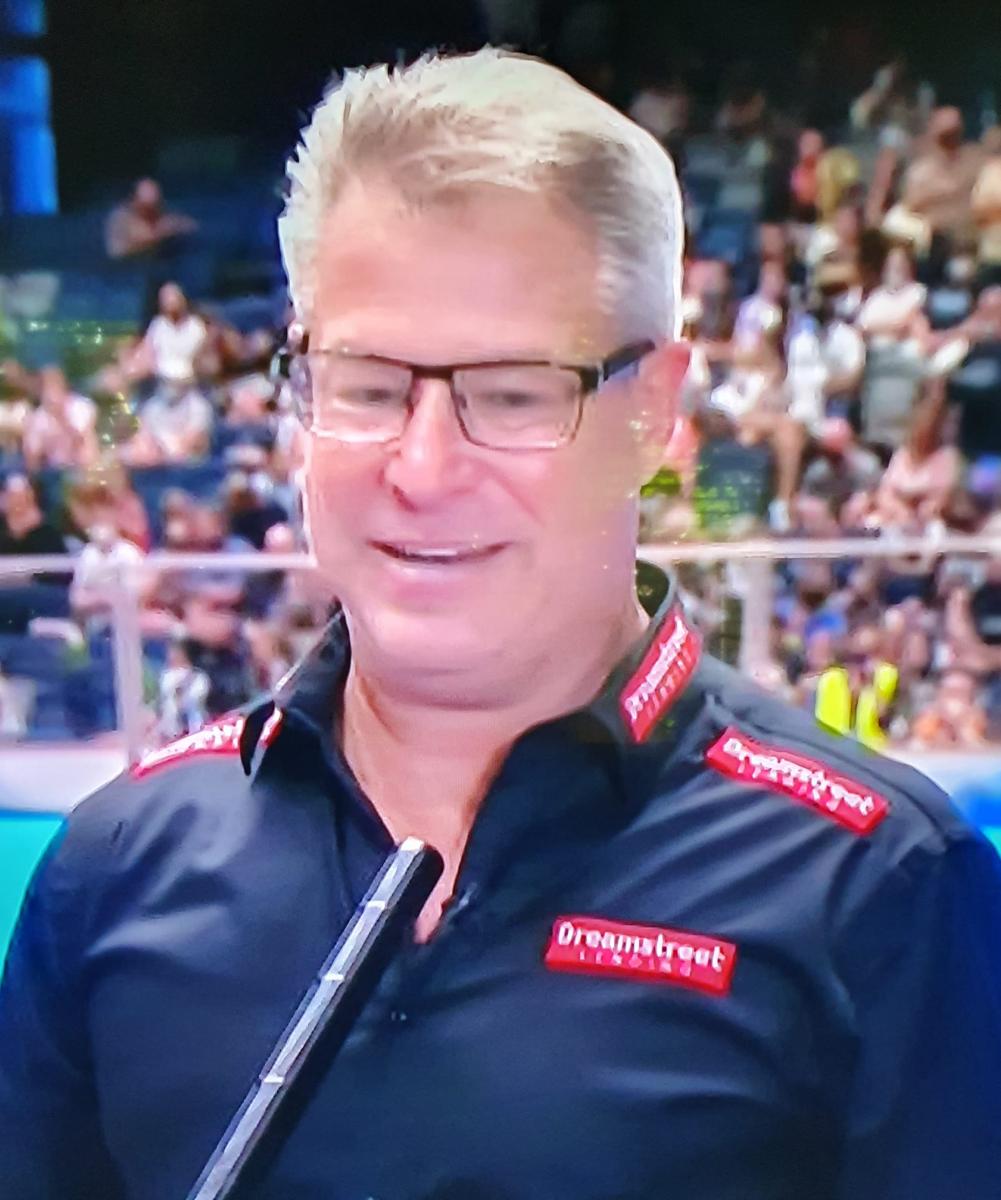 *As far as United is concerned, who needs any reference to your actual basketball club (right), so long as your staff polo shirts carry the sponsor logos;
*Harry Froling needs to talk to Patty Mills about his best sideline towel-waving moves;
*Vaughan Mayberry still gets as little buzz of excitement when a call is disputed and we need the video review;
*We all should feel greatly relaxed and reassured with Shane Heal telling us several times every call: "Don't worry about that";
*Every Kings game draws us closer to that day Craig Moller finally works out why everyone leaves him open outside the 3-point line;
*That Keanu Pinder's NBL contract with Adelaide surely has a stipulation somewhere that if Josh Giddey or Isaac Humphries hit the court, he has to as well;
*And that Pinder's most offensive attribute is his hair;
*Connor Henry needs a Strepsil. Hmm. Maybe the whole packet;
*Also, someone needs to take Connor Henry aside and mention that while his attempts to have the world-at-large embrace his "Ice" nickname for Isaac Humphries, that No.4 singlet hanging in the rafters belongs to the Adelaide 36ers' "Ice-man", Darryl Pearce. Darryl is the "Ice" in 36ers folklore;
*A lob pass for a Yudai Baba dunk is officially an "alley Baba";
*It is impossible for the referees to hand the ball to a player on the sidelines in tight, late-game situations without constantly reminding the nearest defender not to be a naughty boy and break the invisible plane;
*It wouldn't hurt Cairns if Cam Oliver cut out the faux tough guy nonsense and focused on being the best player he could be. That would be something to pump his chest about;
*And no, Cairns did not ask for a player count of the Breakers when Lamar Patterson subbed on.
QUOTE OF THE WEEK
"He has more fakes than a Chinese DVD store."
- Andrew Gaze on TV commentary this year has been a revelation and a joy.
TOMORROW: Our Player of the Round