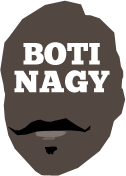 ---
Advertising opportunities available.
Please contact me.
---
Round Rap (5): The week the Phoenix broke off
Tweet
THIS is the one - the week South East Melbourne Phoenix broke off from the pack of NBL title wannabes to become a genuine contender, following the signing of Boomers' Olympic ace Ryan Broekhoff.
I won't hide this - I have been a huge fan of the 30-year-old shooting guard since seeing him tearing up international teams on some Boomers' European tour about eight years ago.
His shooting stands out and has earned him a great career overseas at Valparaiso University, Besiktas (Turkey), Lokomotiv Kuban (Russia), then on to the NBA at the Dallas Mavericks.
But it has been his blocks, smart defensive plays and decision-making which also put him on a personal pedestal where past-and-present NBL players such as Mitch McCarron, Nick Kay, Damian Martin and Mitch Creek also reside.
At 201cm, he has deceptive height and what a difference he will make to the Phoenix in place of one of their regular Mr Unreliables, Cam Gliddon or Reuben Te Rangi. SEM also has Dane Pineau to come back yet as well.
"I've got a lot of connections with the Phoenix – with Simon Mitchell (Head Coach), who I spent time with down at Frankston, Rohan Short (Head of Operations) used to work me out basically every time I came home during the off-season," Broekhoff said in a club press statement.
"It's been ongoing communication and the timing and everything just seems to fit this year. This is the closest team to Frankston so it's the home team in the NBL for me.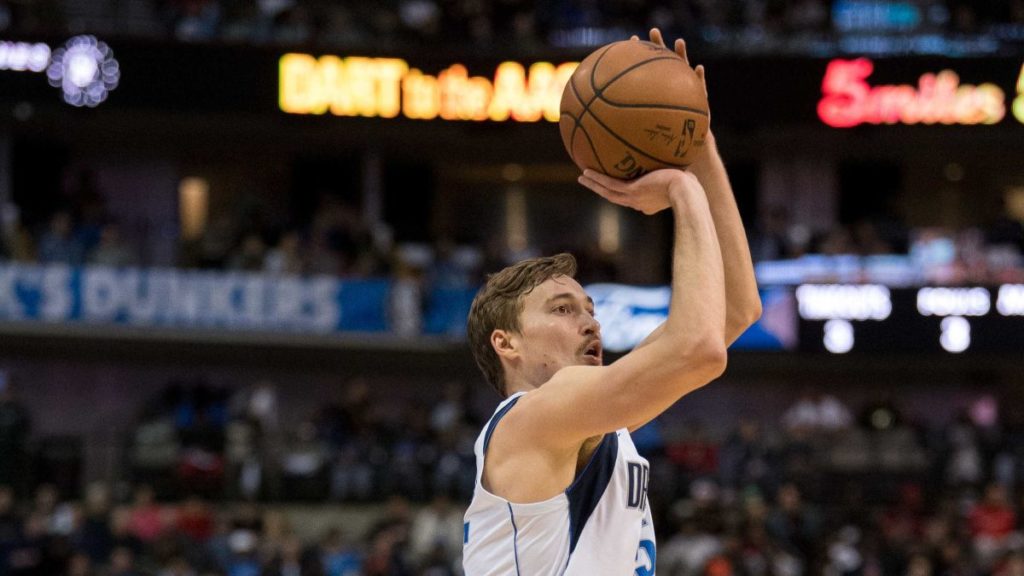 "I'm really excited to get back, see my family, get back playing, and obviously give back to Australian basketball and the Australian community. I've had such great support through my junior program and the Olympics and everything like that, so it's time to come back and start giving back."
Broekhoff was a member of the 2016 Australian Olympic Boomers and is in the squad for the upcoming Tokyo Olympics alongside new teammate Mitch Creek. His signing is the club's biggest announcement since Creek's signature was secured.
"This is one of the most exciting announcements in our club's short history and one that further embeds us in the local region. Ryan is an inspiration to all hoopers growing up in the South-East and just an incredible role model to our community," elated Phoenix CEO Tommy Greer said.
* * *
STILL with the Phoenix, how ballsy was coach Simon Mitchell throwing caution to the wind and only opening with three starters in Phoenix's first game against Perth?
Oh sure, the cardboard cut-outs of Reuben Te Rangi and Cam Gliddon were also out there but who knows why? Te Rangi scored SEM's first point of the contest, then never troubled the scorebench again while Gliddon remembered he shot well last game so took the night off, going 0-of-2 in 17 "where am I?" minutes.
Yes, Te Rangi had a much better outing in Game 2 against the Wildcats and even the TV commentators had conniptions when Gliddon once more hit two threes, IN THE SAME GAME!
Wow, eh? Hats off to Coach Mitchell though for turning around a record 31-point loss to the defending champions with a Phoenix record winning margin of 25 points in the rematch.
Meanwhile the 36ers produced another extraordinary piece of off-court brilliance with the temporary signing of Jeremy Kendle for Don Sloan. Kendle could not suit in Brisbane.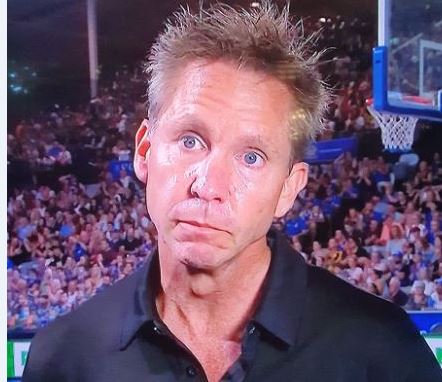 "This is too good a league to name a replacement and have him ready in three days," Jeff Van Groningen (pictured) sprouted. Yes. Agreed. Especially when he comes in injured.
"His body's not quite there. We're hoping he'll be ready on Monday night."
Don't you sometimes wish those "reporters" or sideline folks would occasionally ask a real question, such as why even bother to bring in a player whose body is "not quite there" and who reputedly hasn't even played since Christmas, when your team has guards by the bucketload?
But hey. Who am I to question genius?
It sure fooled Brisbane, so busy swivelling their heads looking for Kendle that the 36ers gave them a night at the opera instead, with the fat lady singing during the halftime interval.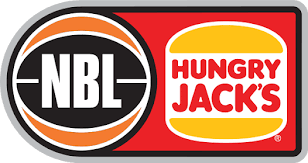 ROUND 5 - GAME BY GAME
THE atmosphere was electric at WIN Entertainment Centre for the triumphant return home of the ILLAWARRA Hawks, hosting unbeaten league leader Melbourne, but with United down Chris Goulding, Shea Ili, Jo Luil-Acuil and David Barlow. (Yeah, I know Barlow was there, but most of the time he may as well not be.)
What a cracker of a game this was, with mesmerising 3-point shooting through a 112-point (57-55) first half before the magic of Mitch McCarron, acceleration of Yudai Baba, resurgence of Scott Hopson and contributions from all of Dean Vickerman's troops secured the day.
The Hawks were wonderful in defeat but Sam Froling had the yips around the basket, Cam Bairstow is still a shadow of his NBA self and Deng Adel continues to struggle. Adel is rolling in the deep, still waiting to formally say: "Hello".
The most amazing part of Melbourne's winning streak is they're doing it without Alex Pledger.
MELBOURNE UNITED 91 (Hopson 21, McCarron 17, Baba 13, Landale 10; Hopson 9 rebs; McCarron 7 assts) d ILLAWARRA HAWKS 88 (Jessup 24, Harvey 22, Froling 16; Froling 11 rebs; Bairstow 4 assts) at WIN Entertainment Centre. Crowd: 3,459 (Sell-out under COVID guidelines)
* * *
A PAIR of successive three-point plays by Tom Jervis and Mitch Norton against South East Melbourne to close the first quarter swept Perth from 15-16 to 21-16. The Wildcats' run continued into the second and this was basically over.
That 10-0 outburst for a 25-15 lead blew out even further as Todd Blanchfield's trek into the Himalayas to find the ancient shaman who restored his confidence - "Just keep believing grasshopper" - paid off handsomely.
An exceptionally-executed play to close the first half with a John Mooney dunk, a 21-point lead and a dispirited and flummoxed Phoenix held to a miserly 27 first-half points, meant the second half was academic.
Perth DP Luke Travers enjoyed a flash of brilliance, while Kyle Adnam battled gamely for SEM. But Phoenix starters Reuben Te Rangi and Cam Gliddon scored one point between them, continuing to make Brisbane Bullets fans outrageously and deliriously happy.
PERTH WILDCATS 106 (Blanchfield 22, Mooney 18, Cotton 15, Wagstaff 12; Mooney 13 rebs; Cotton 7 assts) d SOUTH EAST MELBOURNE PHOENIX 75 (Adnam 25, Moore 18, Creek 16, Sykes 10; Creek 10 rebs; Adnam 4 assts) at State Basketball Centre. Crowd: 1,875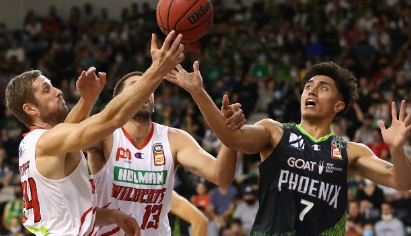 AARGH! What the hell is this round thing coming toward me? Rube Te Rangi, right,
* * *
"BREAKER Breaker good buddy. We're gassed and running on empty in old Sydney Town." That's the shortened CB version of the tale of New Zealand, an epic team now down to make 2021 an epic fail.
In going under to the Sydney trio of Casper Ware (22 points), Jarell Martin (20 points, 7 rebounds), and Dejan Vasiljevic (17 points) when they stepped on the accelerator in the final quarter, the Breakers drew a total of 10 points from their imports.
Lamar Patterson was good for six on 1-of-8 shooting, half of those points on the last shot of the contest, and Colton Iverson four on 2-of-5. They were a combined 3-of-13 and Tai Webster added 13 points on 4-of-16. That's three starters going 7-of-29.
This team is a trainwreck right now, so it was lucky Corey "Thomas the Tank Engine" Webster delivered 25 points at 55 per cent. The wheels on this bus don't go round and round, they've fallen off. There's not even any room to throw anyone specific under it.
It may have been ugly - no, amend that. It was bloody ugly but Sydney just had its act together, keeping itself on the final four fringe.
SYDNEY KINGS 84 (Ware 22, Martin 20, Vasiljevic 17; Martin 7 rebs; Bruce 4 assts) d NEW ZEALAND BREAKERS 74 (C.Webster 25, T.Webster 13, Delany 12; Iverson, T.Webster 10 rebs; T.Webster 4 assts) at Qudos Bank Arena. Crowd: 5,833.
* * *
WHILE Nathan Sobey was performing his One Man Show, Adelaide ran over the Bullets in Brisbane with a 23-13 second quarter, perennially thereafter answering any minor challenge the hapless home team presented.
While the Bullets were busy building a brick barbecue on 6-of-33 shooting from beyond the 3-point line and an entire new outside outhouse with an overall 34 per cent (26-of-76) field goal atrocity, the 36ers merrily went inside where Isaac Humphries (24 points, 14 rebounds, 6 blocks) and Daniel Johnson (21 points at 60 per cent) thrived.
Josh Giddey had eight assists and Brisbane nine, which pretty much tells the tale.
So in the season's first battle between Adelaide and Adelaide Lite, it was the 36ers who dominated proceedings. On the plus side for Brisbane, when it hits Adelaide later this round, at least half the team knows where to get a good pizza.
Now what do you think? Does Keanu Pinder's new look have any chance of catching on? (He only played 5:22 so it looks as if even the coach didn't want to see much of it,)
ADELAIDE 36ERS 85 (Humphries 24, Johnson 21, Crocker 11; Humphries 14 rebs; Giddey 8 assts) d BRISBANE BULLETS 70 (Sobey 25, Krebs, Law 9; Law 10 rebs; Johnson, Sobey 2 assts) at Nissan Arena. Crowd: 4,240
* * *
THE Hawks won the first NSW derby of the season but Sydney came away feeling reasonably pleased by unexpectedly taking this to the wire.
In fact it really wasn't until Justin Simon followed his missed shot just in time to plop in his O-board that the game was secured.
The Kings, already down Dan Kickert, then lost Jarell Martin after he slipped and wrenched his knee, the star import playing less than 24 minutes for his 15 points. His backup Jordan Hunter fouled out, as did Tom Vodanovich - both of them on boneheaded plays - and Sydney was forced to go short.
Illawarra threatened to blow the game apart early but found itself in a dogfight against a Kings team playing largely on heart and with Casper Ware turning in a second-half show.
Tyler Harvey let a few missiles fly too, the Hawks grabbing the W but Sydney again showing there is something there to build on, provided Martin isn't too badly hurt.
ILLAWARRA HAWKS 85 (Harvey 25, Bairstow 13, Simon, Jessup 12, Adel 11; Bairstow 10 rebs; Jessup 3 assts) d SYDNEY KINGS 82 (Ware 21, Vasiljevic 18, Martin 15; Moller 8 rebs; Bruce 9 assts) at Qudos Bank Arena. Crowd: 6,534
* * *
WHEN Perth opened this rematch with a 9-0 outburst - having won on Thursday by 31, that potentially put South East Melbourne into a 40-point psychological hole - and digging out of it was going to take some belief and composure.
Enter Keifer Sykes. He turned himself into Keifer Sutherland with 24, taking over to singlehandedly drag Phoenix back into this.
Sykes was magnificent and when SEM was really rolling, his flying dunk off a lob was as uplifting as it was spectacular.
South East Melbourne was Magic defensively, holding Perth to second and third quarter returns of 14 and 14 before the Wildcats mustered a 19-point final quarter, to little avail.
In early foul trouble, Mitch Creek finished with a vengeance, scoring 18 points at 70 per cent, with six rebounds, three assists and a block. He was 2-of-3 dialling from long range, Cam Gliddon, Reuben Te Rangi and Kyle Adnam producing another wrong number with a combined 4-of-14 from the Land of Frenzy.
But it was defence which won this day.
SOUTH EAST MELBOURNE PHOENIX 96 (Sykes 24, Creek 18, Te Rangi 16, Wetzell 11; Wetzell 10 rebs; Sykes 7 assts) d PERTH WILDCATS 71 (Mooney 19, Cotton 15, Wagstaff 11, Blanchfield 10; Mooney 10 rebs; Cotton 9 assts) at State Basketball Centre. Crowd: None. COVID-19 restricted.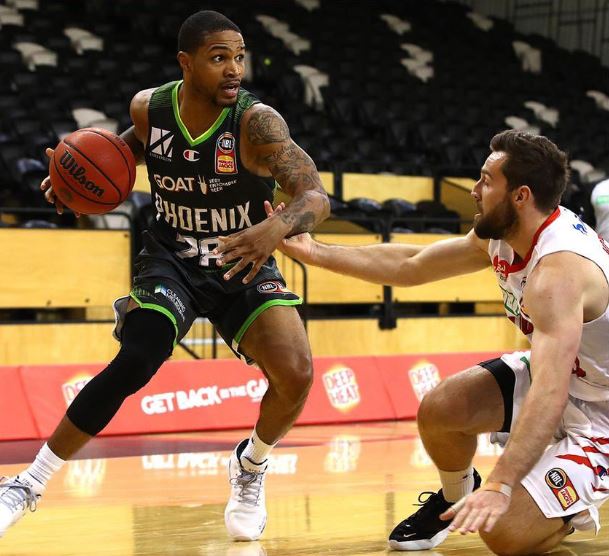 * * *
"LAST game was unacceptable," Bullets import Vic Law explained at halftime of Brisbane's role reversal from its earlier loss to Adelaide at a point he already had 19 points at 80 per cent and seven rebounds.
Law finished with 27 and nine as the Bullets steadily left Adelaide in their rear-vision mirror and coughing on their fumes, threes by Jason Cadee and Nathan Sobey to close the third quarter blowing the lead out to 17.
When Sobey started the fourth with a 3-pointer, the 36ers packed up their beach toys, shook out their towels and tiptoed home on the hot sand.
Once again the 36ers couldn't repeat a win over a previously vanquished opponent but in all fairness, Donald Sloan was missing.
Andrej Lemanis made the appropriate adjustments and by halftime, Brisbane had pushed itself into the box seat, the return of Matt Hodgson in the middle also a factor in changing the flavour of this return bout.
BRISBANE BULLETS 93 (Law 27, Sobey 19, Johnson 15; Johnson, Law 9 rebs; Cadee, Sobey 5 assts) d ADELAIDE 36ERS 74 (Johnson 20, Humphries 15, Giddey 9; Humphries, Johnson 8 rebs; Giddey 8 assts) at Adelaide Entertainment Centre. Crowd: 5,000
* * *
ROUND 5 LESSONS (What We Learnt)
*Sam Froling is more accurate around the ring when it isn't his birthday;
*Melbourne United paid attention last week, adding the club logo to its coaches' shirts;
*Basketball can be a thing of beauty, as Melbourne-Illawarra showed for most of their clash;
*Did Tyler Harvey slip on the Chemist Warehouse decal on the Hawks' last play against United;
*Pretty sure Reuben Te Rangi misinterpreted what Phoenix coach Simon Mitchell meant when he told him pre game one against Perth: "I want you to go and make a point out there";
*Cam Luke doesn't know when not to interrupt or when to shut up, as shown when Andrew Gaze was giving a great anecdote (see 'Quote of the Week') during halftime of the first Phoenix-Wildcats match but all anchor-man wanted to do was insert himself - six times by the way - adding nothing. Here's a rule of thumb. When the Great Man is talking, just shut the hell up;
*It pays to check out a player's injury status before signing him;
*And speaking of new 36ers signing Jeremy Kendle, here's my favourite social media reaction to news he had a knee issue, courtesy of "Dr Klaus Bremner (AutotelicArt)" on Twitter: "Ohh, you said injury replacement. I thought you said INJURED replacement. My bad."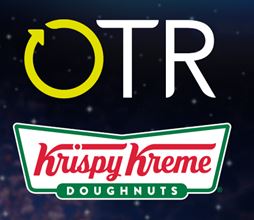 *Meanwhile, 36ers sponsor, OTR was offering two free glazed Kripsy Kreme doughnuts for the club's members to help celebrate Valentine's Day. Apparently, someone on the NZ team was overheard lamenting: "Damn it man. We were in that goddamn town for weeks. and they do this now? That just sucks";
*Hearing that Deng Deng is a little annoyed some of his Illawarra teammates keep calling him by his surname and may ring Majok Majok for advice;
*That nobody anywhere has told Dwayne Russell that the overwhelming majority of viewers KNOW NBL games are called from a "hub" in Melbourne so there is NO "upstairs" or "downstairs" involved. There's just one colleague actually in attendance at the match in question and they are not "downstairs" but courtside. Please. Someone tell him. It's courtside;
*Craig Moller is another week closer to realising why every opponent leaves him open outside the 3-point line;
*The Bullets are so much a clone of the 36ers, in their Adelaide rematch they even wore the Sixers' former gold-coloured away uniforms.
QUOTE OF THE WEEK
"When I was in under 12s, my coach Ken Watson , a long time ago, used to say: 'Dribbling is like chocolate. When you just have a little bit of it, it's sweet and it tastes beautiful. But if you have too much of it, it makes you sick.' And I think that the Phoenix ... way too much dribble. I mean this is some dribble, dribble, dribble, dribble that we've seen, and all the ball-handling and that's clearly not going to get it done when you're only on 27 points in a half."
- TV colour commentator Andrew Gaze once again serving up a gem.
TOMORROW: Our Team of the Round