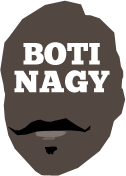 ---
Advertising opportunities available.
Please contact me.
---
Sauces say bow for King Jerome
Tweet
REIGNING MVP Jerome Randle is tipped to soon be Sydney-bound to help salvage the Kings' NBL season, his first game ironically most likely to be against the 36ers in Adelaide.
The Sixers on Saturday-week will host Sydney for the third time this season and two sauces (steak and pepper) tonight strongly suggested Randle's stint with Bahcesehir Koleji in Turkey's second-tier competition either was over or about to be.
Randle (below) played two stand-out seasons with the 36ers, last season helping the club to the regular season championship while claiming MVP and AllStar Five honours.
It was only the Sixers' historic second MVP award-win - Mark Davis the first in 1987, 30 years earlier - Randle well-entrenched in Adelaide as a fan favourite.
Negotiations with Adelaide Basketball broke down prematurely amid claims the club had not made an offer and counterclaims the club rejected the amount Randle was seeking to stay with the 36ers.
He subsequently signed with Bahcesehir Koleji, a new club in the Turkish TBL, allegedly on a "lucrative two-year deal" reputedly for just shy of $US1 million net over two years, though the figure was never substantiated and did seem extremely good for a second-tier league in Turkey.
During the off-season, Randle led the NBL All-Australian team on a three-game tour in China, alongside fellow import Jeremy Kendle, who would be the player most likely to make way for him in any Kings revamp.
While playing in Turkey, Randle has kept a watchful eye on the NBL, often taking to Twitter to show his continued support for the league, the three tweets below just a random sample:



Randle averaged 21.0 points and 5.3 assists for the 36ers in 2016-17, before Saturday night's opponent at Titanium Security Arena - the Illawarra Hawks - recovered from a 0-1 deficit to eliminate Adelaide 2-1 in the semi finals.
An incident involving his wife and several Hawks fans including a child, post-Adelaide's Game 3 elimination, also is believed to have harmed his relationship with the club.
The Kings have plummetted to the NBL's bomb shelter on a 2-6 record, both wins over Illawarra, club management - most notably executive director Jeff Van Groningen - under fire for not addressing the team's most pressing needs, imports in the point guard and centre positions.
Power forward import Perry Ellis has been a terrific recruit and while shooting guard Travis Leslie definitely is NBL calibre, he was never what Sydney needed.
Ditto Kendle, who was brought in to pinch-hit during the absence of injured dual-MVP and Rio Olympian Kevin Lisch.
Sauces - the less reliable Bechamel and White - say Sydney soon also will unveil a new import "big" but they were only to get me a John Edward/Doris Stokes-type quote, as in: "I think I'm hearing a Tie, Tai...would the name be Tyler?"
I can't confirm, but maybe that's 208cm Jeremy Tyler? Then again, as I've always wanted so badly to say..."but don't quote me."
The moves would return Sydney to prominence and give its long-suffering fans a chance to again rally behind a potential contender.