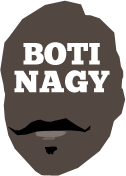 ---
Advertising opportunities available.
Please contact me.
---
NBL, WNBL Round 1, Completed
Tweet
ROUND one is down and done with a few surprises, not the least of which was Cairns and Adelaide retaining their 2017 mastery over NBL foes New Zealand and Sydney respectively, and Canberra starting the WNBL season with twin wins.
Last season the Taipans swept the Breakers 4-0 and Adelaide similarly owned the Kings 4-0.
Considering Cairns was on the road and playing its second match of the round when it whipped New Zealand again today, and that the 36ers also were playing their second game of the round and on the road to Sydney, those were impressive wins.
Cairns also was down Nate Jawai (injured) and the Sixers absent a third import big after cutting loose Ronald Roberts.
Perth and Melbourne both looked the goods in their NBL openers and Townsville showed its lofty WNBL preseason ranking was no idle theory after taking down Melbourne in Melbourne.
Canberra's rejuvenated young team took out Adelaide today - the Lightning also retooled in the off-season - but with that on top of their win over Bendigo, the Caps have reason to be feeling mighty good right now.
FINAL ROUND 1 RESULTS:
NBL: CAIRNS TAIPANS 82 (Smith 18, Weigh 17, Gliddon 12; McCarron, Weigh, Smith 6 rebs; McCarron, Smith 2 assts) d NEW ZEALAND BREAKERS 71 (Abercrombie 23, Sosa 15, Newbill 12; Vukona 9 rebs; Sosa 3 assts) at Sparks Arena.
MIKA Vukona opened this game with a sweet finger-roll which Cam Gliddon then cancelled with a 3-pointer. Who knew it would be a reflection of the game to follow as the Taipans found the answers to all the Breakers' strategies? Tom Abercrombie was huge and his 3-point basket, plus bonus free throw gave NZ a 21-18 lead after one. Taipans coach Aaron Fearne wore a tech at 9:48 in the second when he complained about a no-call on an Alex Loughton 3-ball and as the half was set to close, so too did Breakers centre Rob Loe. He copped a phantom foul, complained, and was rewarded with a tech, taking him to four fouls and allowing Gliddon to trim the deficit to 39-42 at the half. Cairns' 24-11 third sealed this and when Loughton hit a big three in the last, it was ahead by 13 and would not be caught. Scoochie Smith (below) was solid and Stevie Weigh revelled at the four spot.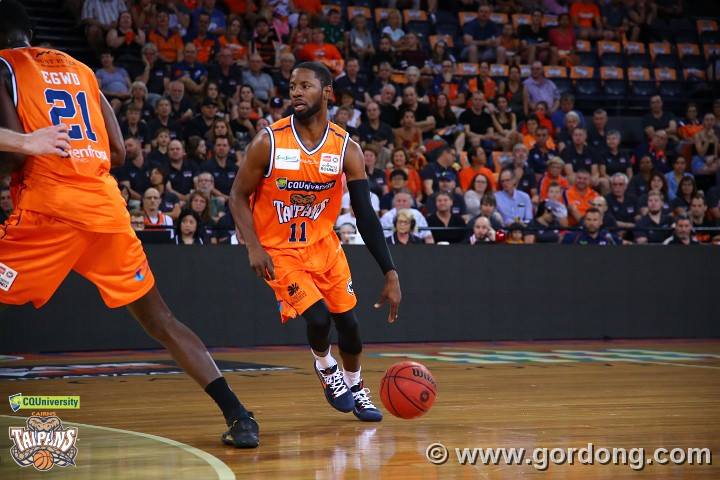 WNBL: CANBERRA CAPITALS 84 (Hooper 19, Jarry 15, Wehrung 14, Bass 13, Hurst 10; Hooper 7 rebs; Hurst 7 assts) d ADELAIDE LIGHTNING 77 (Bishop 21, Novosel 14, Planeta, Hamblin 10; Hamblin 13 rebs; Novosel 8 assts) at The Alphabet Soup, National Convention Centre.
OPENING night winners, both teams started tightly today, Canberra ahead 20-19 after one before uncorking a seemingly match-winning 28-15 second quarter, the lead blowing out to 16 points. Abbey Wehrung again was on song and Jordan Hooper (19 points, 7 rebounds, 3 assists, 2 steals) was effective, Lightning captain Abby Bishop returning fire with 21 points at 67 per cent. Adelaide's 23-11 third period turned this back into a contest, Lightning out of the blocks with an 11-0 run to trim the halftime deficit back to 45-48. Vanessa Panousis tied it at 57-57, Bishop giving Adelaide the lead at 69-67 midway through the last. Five straight points by Wehrung restored order and ahead 80-77, the Caps saw it out from the stripe, Adelaide forced to foul to stop the clock.
SYDNEY UNI FLAMES 93 (Hamson, Taylor 20, Snell 18, Wilson 16, Ebzery 11; Hamson, Taylor 9 rebs; Snell 9 assts) d PERTH LYNX 80 (Williams 26, Standish, Kunek 15; Williams 10 rebs; Williams 4 assts) at Bendat Basketball Stadium.
AHEAD 67-60 with a period to play in Perth, Belinda Snell hammered in the first coffin nail by opening the final quarter with a 3-pointer for Sydney. That ignited an 11-0 run by the Flames, bumping the lead to 78-60 and leaving the Lynx with too much to do and too little time in which to do it. With 6:34 left, Alex Wilson's 3-pointer made the lead 81-62 - the biggest of the game - and Perth was not going to make it back, despite Courtney Williams' best efforts. Williams finished with a round-high 26 points at 52 per cent and also led the Lynx in rebounding (10) and assists (4). All five Sydney starters were in double figures as coach Cheryl Chambers relied on her vets to get her home after suffering an opening night road loss to the Lightning in Adelaide.