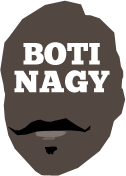 ---
Advertising opportunities available.
Please contact me.
---
Seekamp joins Lightning legends
Tweet
BACK from a stint in Europe and college in the US, Nicole Seekamp today capped a stellar 2017-18 WNBL debut by claiming the Most Valuable Player award for MAC Adelaide Lightning.
Seekamp pipped captain Abby Bishop for the award win, the skipper compensated by winning the Members' Choice award.
Seekamp, 25 and a versatile 178cm guard who can play 1-2-3, started the season with a 14-point first quarter (without a miss) as Adelaide showed it would be the up-and-comer, beating defending champion Sydney Uni Flames in its first outing.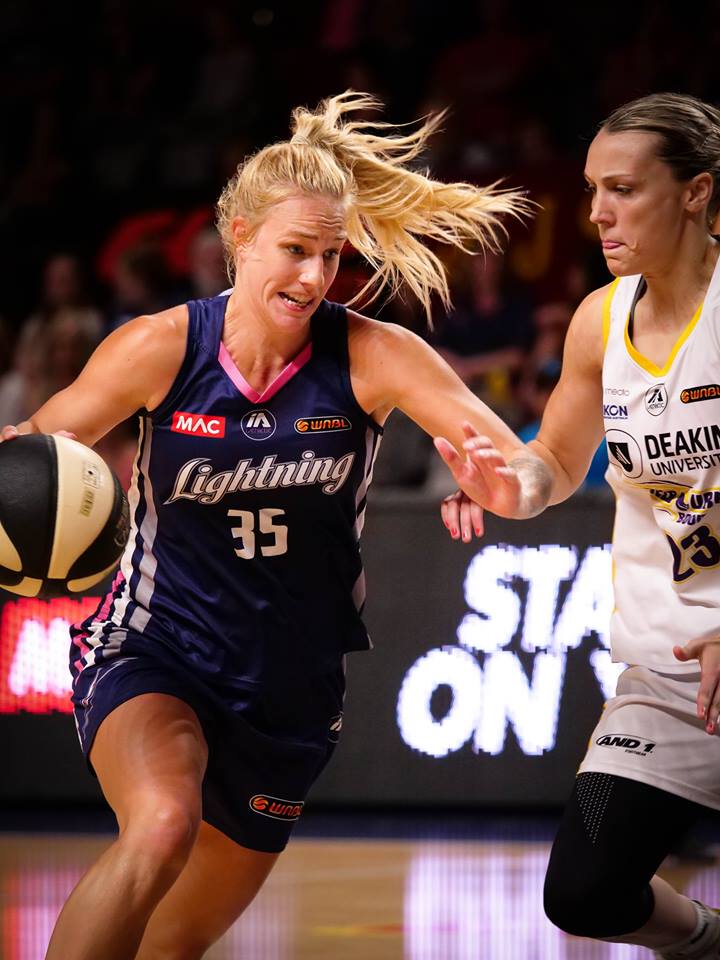 Finishing top 10 in the league's MVP count, Seekamp (above) also was a late addition to the Australian Opals squad for the 2018 Commonwealth Games.
She averaged 13.9 points, 5.1 assists and 4.2 rebounds in Adelaide's ill-fated season, the Lightning returning an 11-10 win-loss record to miss the playoffs by one game.
The Riverland daughter of Charmaine and Alan Seekamp - her mother a revered Renmark basketball figure - Nicole was on the WNBA fringe after four great college seasons at South Dakota.
But after going undrafted, the former Sturt and State junior went to Poland instead, playing the 2016-17 season with AZS PWSZ Gorzow and alongside fellow South Aussie and country product, Stephanie Talbot.
"I feel extremely honoured to receive this, especially with such a great group of girls that could have received this," Seekamp said.
"Thanks to the coaches for putting in a lot of work this season, all the individuals (sessions).
"You guys don't get a lot of recognition for all the hard work that you guys do, so I appreciate everything you've done for me.
"For the girls, it's been a fun season, obviously we didn't finish where we wanted to, but we've had a lot of fun off the court and on the court as well.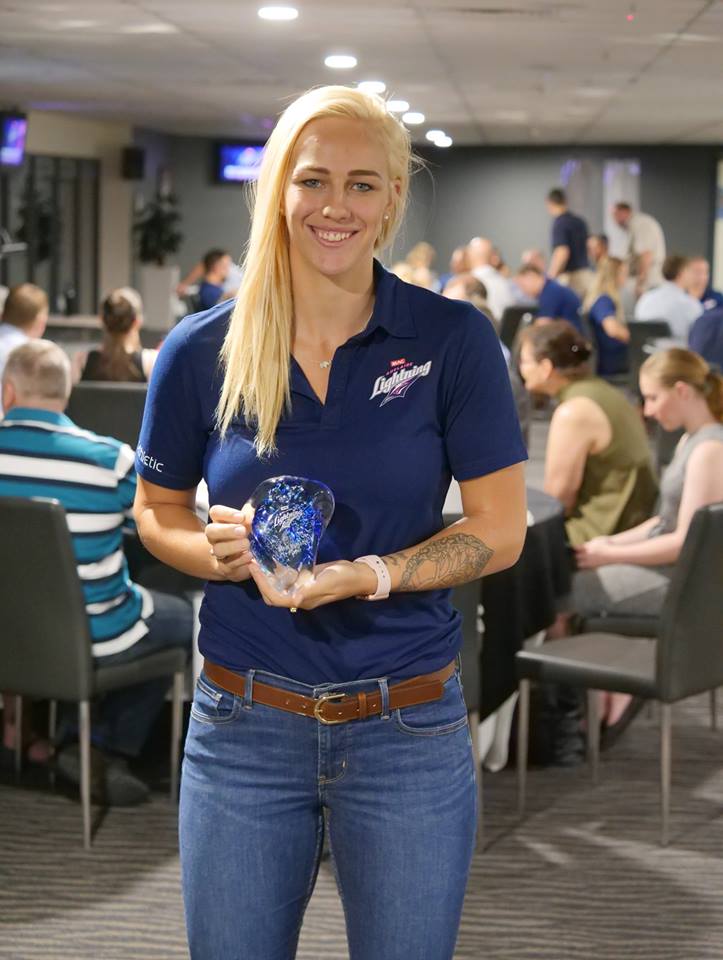 "Thank you to all the sponsors. Everything you invest in us obviously helps put us on the floor, we appreciate everything.
"Thanks to (owner) Grant (Kelley) as well for pretty much doing the same thing and just being the backbone for us and allowing us to be here."
Success is no stranger to Seekamp. A starter in all four of her seasons at South Dakota, she played 133 games, finishing second all-time for career points, steals and assists.
She also holds the school and Summit League season assists record, with 6.4 per game in 2016.
Named Summit League Player of the Year, she also won the Women's National Invitational Tournament MVP award after leading the Coyotes to the NIT championship.
"She was just an absolute pleasure to coach," said Lightning coach Chris Lucas who also was surprised at this morning's club MVP breakfast when receiving his own award.
Former BSA and Lightning CEO Mike Daws, now a member of the national board of Australian University Sport, was the surprise guest, on hand following Lucas' success last year in taking the Emerging Opals of our Australian UniRoos team to the Gold Medal at the World University Games.
"On behalf of Australian University Sport, it give me great pleasure to present the 2017 Australian University Sport Coach of the Year award to Chris Lucas," Daws declared, much to the recipient's surprise.
"For those unaware, women's basketball features highly at the World University Games," Daws said.
"It forms part of the development pathway for upcoming female basketballers.
"Chris' devotion to the team was second-to-none (and) the team demonstrated the UniRoos team values of being proud, respectful, disciplined and united under Chris' tutelage.
"What you get from Chris is a strong dose of athlete care, sometimes to the detriment of his own health; an intensity which can never be matched; and a wonderful basketball brain."
Lightning icon Rachael Sporn presented the encouragement award named in her honour to forward/centre Chelsea Brook, recounting her courageous encounter with Liz Cambage in a late-season outing.
Lauren Nicholson was the winner of Lightning's best defensive player award after producing some of the best shutdown jobs in the club's long and storied history.
How she did not fare more prominently in the league award was a dreadful oversight.
Guard Vanessa Panousis, who was the embodiment of selflessness and team spirit, won the Coach's Award.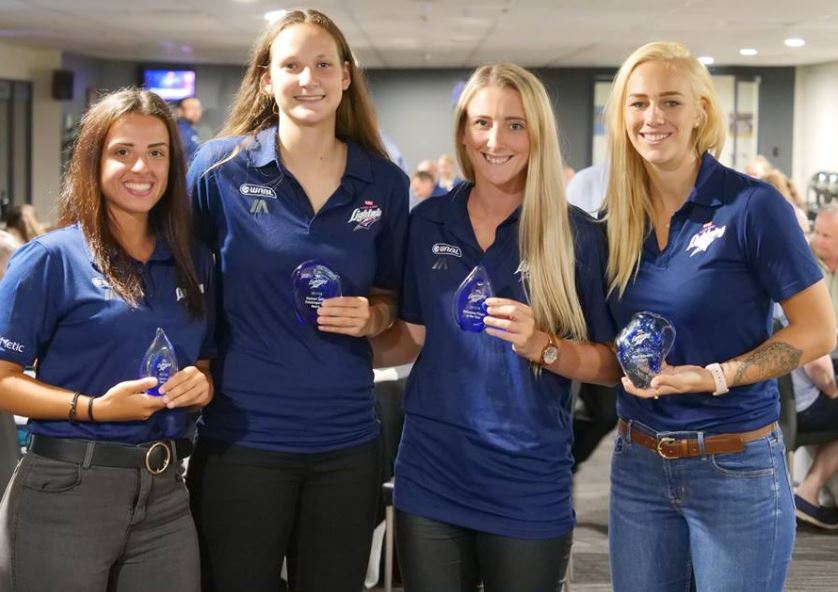 GRINNERS: Vanessa Panousis, Chelsea Brook, Lauren Nichoilson, Nicole Seekamp.
MVP: Nicole Seekamp
Best Defensive: Lauren Nicholson
Coach's Award: Vanessa Panousis
Rachael Sporn Encouragement Award: Chelsea Brook
Members Choice Award: Abby Bishop