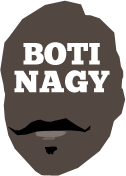 ---
Advertising opportunities available.
Please contact me.
---
China makes it 2-0, and oh, why two?
Tweet
ADELAIDE 36ers coach Joey Wright needed more toughness, defensive commitment, locker-room presences and basketball IQ to improve his 36ers next season.
The NBL championship-winning coach recruited appropriately.
Toughness? Check.
Defensive commitment? Check.
Locker-room presences? Check.
Basketball IQ? Hmm.
Last night in Nantong, Team China clinched its second successive annual three-game series against the NBL Select with a 101-98 win. It was a much improved performance from the NBL's stars after losing Game 1 77-89 but it's now a 2-0 wrap for the hosts, with tomorrow's final match to come.
But here's the thing.
Trailing 96-99, the NBL Select came up with a defensive rebound with 11 seconds to play, releasing newly-signed 36er Kevin White on the break.
He had new Adelaide teammates Ramone Moore and Daniel Johnson both trailing him.
So down three with the clock ticking down, White chose to ... um, lay it up.
Yeah.
Needing three points, Whitey settled for two.
Now trailing 98-99, NBL Select had to foul on the inbounds, and, guess what? After China's free throws and 5.0 seconds left on the clock, they were still three down.
Yes, coach Trevor Gleeson managed to fashion a final play which ultimately saw Clint Steindl fire off a heavily-contested 3-point attempt, but if it went down it was going to be a miracle.
So why didn't White pull up and launch a three?
Or pass it to Moore for the three, with still sufficient time and room for a possible rebound if he missed, and another shot at it, again from Moore or maybe now Johnson?
So yeah. White made a choice which, at best, could be described as "interesting". But, at worst, there's a lot more adjectives which could come into play.
Gleeson's sideline surprise as White finished his layup probably said enough.
Don't get it wrong here. It wasn't Kevin White's fault the NBL Select lost. He just had a chance to better influence the final outcome.
Inserted by Gleeson to start Game 2 ahead of Corey Webster and to bring that missing defensive intensity, White was assessed with two fouls in the first 20 seconds.
There were five fouls called in the game's first 34 seconds!
Johnson, who scored 20 points in Game 1, followed up with 17 but life figures to be much tougher in Game 3 with Josh Boone ruled out, suffering a foot injury in the Game 2 loss.