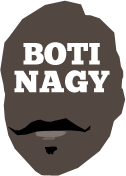 ---
Advertising opportunities available.
Please contact me.
---
Sheeds speaks for FTF
Tweet
THE Free Throw Foundation has outdone itself, topping even its last landmark luncheon speaker Bruce McAvaney by landing AFL Hall of Fame legend Kevin Sheedy for its July 18 spectacular.
This is the FTF's first "Basketball to Footy" luncheon event and will be staged from 12 midday at the Festival Function Centre. Arguably, it will be the basketball charity's marquee event of 2019.
Kevin Sheedy AO, is one of the biggest names in Australian sport, as a player (Richmond) and coach (Essendon, GWS).
Over five decades, his record is unsurpassed and the ANZAC Day games and Dreamtime at the G both are a result of his passion and commitment to the game and our culture.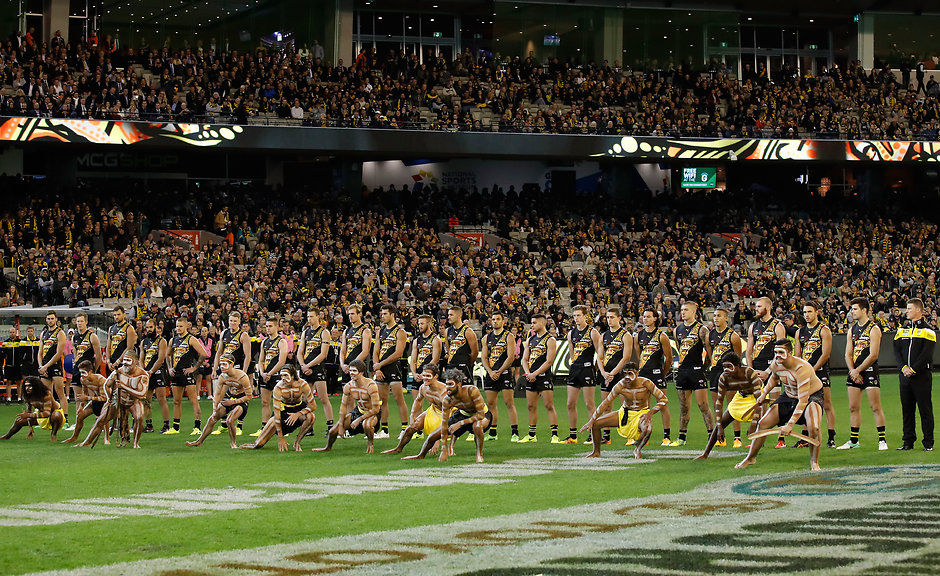 DREAMTIME AT THE G: A classic annual event inaugurated and conceived by Kevin Sheedy.
Opinionated and a masterful storyteller, Sheedy was the inaugural coach of the newly-established Greater Western Sydney Giants where Port Adelaide Power AFL premiership and Adelaide 36ers NBL championship-winner Dean Brogan was an assistant (the duo pictured).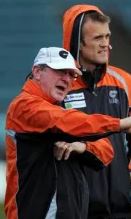 "Having someone like Kevin Sheedy talk to our guests will truly be a highlight for 2019. His knowledge and wisdom will be something not to be missed," FTF chairman and mastermind David Spear said.
"When (fellow FTF board member) Vicki Sporn approached us with the opportunity to have 'Sheeds' generously donate his time for our first Basketball to Footy event, we jumped at it.
"In addition to raising the profile of the foundation, all funds raised will go directly back into supporting kids in the basketball community here in South Australia."
Sheedy has played and coached a record 929 VFL/AFL games, across 47 years from 1967 to 2013 but he also was famous for his outspoken nature, sense of humour and occasional antics.
Before a 1991 game against West Coast at Windy Hill, Essendon's former home ground, he tied down the windsock at the "school end" outer terrace so the Eagles would not know which way the wind was blowing.
In another gritty win over West Coast, he waved his Essendon jacket enthusiastically over his head as he emerged victorious from the coaches box. It became an iconic gesture.
Occasionally in post-match press conferences, he spoke of Martians costing his side the game, circumventing AFL rules which forbade coaches from criticising umpiring.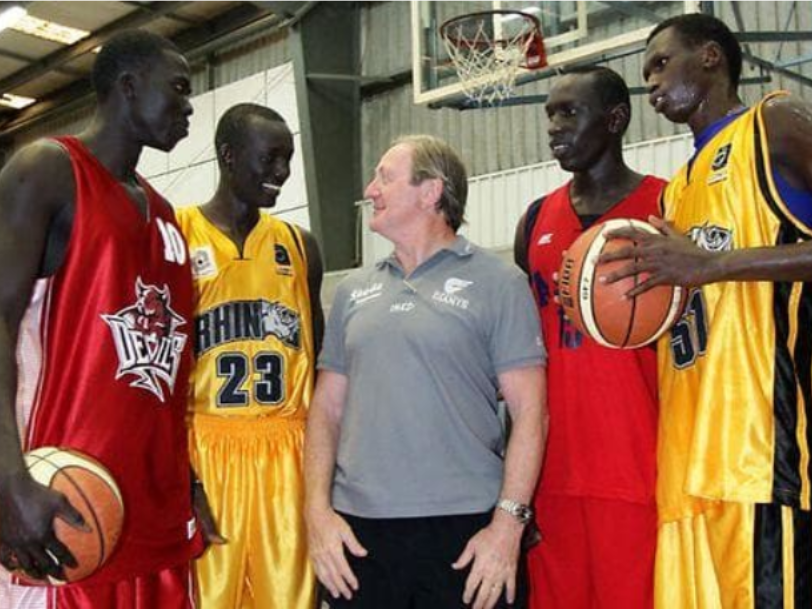 Second-to-none as an ambassador for the game throughout Australia, Sheedy took it upon himself to promote both the sport in general and the Essendon club in particular.
He also has done a huge amount of work with Aboriginal communities in the northern parts of Australia, encouraging young Aboriginal people to take up the game.
An adamant supporter of anti-racial vilification laws in the game, he has also encouraged foreign players to train at football, such as American sportsmen, Irishmen, athletic African migrants.
Tickets are selling fast for the lunch, with the $60 fee covering a two-course meal, including soft drinks, with a cash bar available. There also will be a short auction and raffle on the day.
Online tickets sales via freethrowfoundation.com.au/book-tickets/ or contact David Spear to reserve a table on 0408404910.
This is one not to be missed.