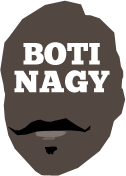 ---
Advertising opportunities available.
Please contact me.
---
SIDELINED highlights fight for women's equality
Tweet
SBS Television on Sunday premieres the first in a four-part series titled "Sidelined: The Fight For Equality in Women's Basketball," following the journey of reigning WNBL champion Deakin Melbourne Boomers across their championship campaign.This is must-see TV for anyone who cares about women in sport.
The themes - namely gender inequity and inequality, race and identity, motherhood and sacrifices around this - are universal, with Sunday's opening episode surprisingly emotion-charged.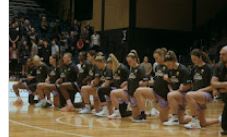 Independent filmmaker Adam McKay filmed every detail of the Boomers' campaign, from preseason to the championship series, providing unprecedented insight into the commitment and sacrifice these elite sportswomen make to play in this professional national competition.
As WNBL and Opals icon Rachael Sporn said more than two decades ago: "Women have to work twice as hard for half the recognition."
We are in 2022 and the situation is no better. In fact, it can be argued it is worse, which truly should be inconceivable for the oldest and most established pro women's sporting league in Australia.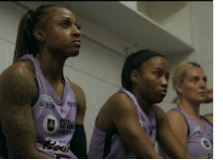 As Sidelined's website perfectly states: "Set against the backdrop of the 42nd season of the Women's National Basketball League, the Deakin Melbourne Boomers take their fight beyond the basketball court to overcome gender inequality, lower pay, balancing a sporting career with other work, racial discrimination, and the constant pressure to justify their existence as female athletes in a sporting and societal landscape dominated by men.
"At stake is not only the opportunity to win their first championship in 10 years, but give a voice to these societal issues and make noise in a space which has been quiet for too long.
"Sidelined aims to effect positive change and redefine the narrative around what is possible for women on a broader societal level. Strong, powerful, confident, vulnerable, accessible, humble, motivated – these are but some of the words which describe the cast, and the vision of this series is to spotlight their qualities in their rawest and most authentic form through unrestricted access.
"This series has the opportunity to engage beyond the existing WNBL and basketball fanbase: we believe the stories we have captured are compelling enough to touch those who have yet to watch the game or support women's sport. This is where the real opportunity lies. This series will not change our collective minds on its own, however we believe it can be an important piece and inspire many to do more, think differently, and support women.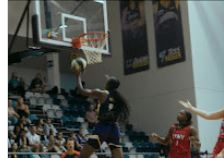 "This can only be achieved by gaining a greater understanding through hearing the untold stories of our players and their journeys."
Having been gifted the opportunity to watch three of the four documentary chapters, I can only say producers have over-achieved, insight provided by WNBL icons such as Michele Timms as invaluable as that of current players such as Ezi Magbegor.
This is as real and authentic as it gets, film-maker McKay afforded virtually unlimited access.
McKay also brings his personal experience as the founder and executive director of Helping Hoops – a charity running free basketball programs for underprivileged children across Melbourne.
In a golden age for sports documentaries (The Last Dance, Making Their Mark, The Test, Untold, Bad Sport), Sidelined takes a monumental step toward bridging the inbalance by spotlighting the story of women in sport.
Chapter one premieres on SBS Viceland on Sunday at 4:45pm. It also will be broadcast on SBS, Fox and Kayo. Don't miss it. Watch the trailer here.