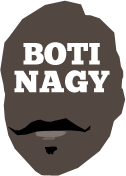 ---
Advertising opportunities available.
Please contact me.
---
Sigh. And now it's time for the Asia Cup!
Tweet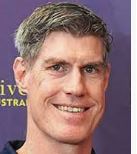 THERE are times you have to wonder who is responsible for the scheduling and rostering of international games at FIBA. One week it's men's World Cup qualifying matches, the next another Asia Cup for the Boomers - or those players, coaches available - this time in Jakarta.
So just now we've had Olympic Bronze Medal-winning coach Brian Goorjian taking Australia C through the World Cup Qualifying window wins over China, Japan and China again at John Cain Arena.
He's unavailable for the Asia Cup where the Boomers defend their Gold, this time under Mike Kelly's stewardship and with the Australia D-team.
Matthew Dellavedova, who led the team so well last weekend, is taking a well-earned rest, Jack White is at NBA Summer League and Jack McVeigh (injured) was unavailable to suit.
So our Asia Cup title-defending team is Alex Ducas, Sam Froling, Thon Maker, Mitch McCarron, Sam McDaniel, Will McDowell White, David Okwera, Keanu Pinder, Tyrese Proctor, Clint Steindl, Wani Swaka Lo Buluk and Rhys Vague.
That tips off on Tuesday, with the Aussies playing Jordan and with further intrapool matches against Saudi Arabia and Indonesia. That should be a comfortable clean sweep.
Then there's a further possible four games to negotiate to lift Gold again.
It doesn't end there either folks.
We're back to another FIBA WC qualifying window in August, the Boomers down to play Bahrain and Iran.
Did I mention the next WC window in November? Not sure who will be repping the Boomers during the NBA, NBL, European seasons when they have to face the might of Kazakhstan and Iran.
On and on it goes, into February next year and blah blah. In the end, what does it all mean? For one, every country's resources and finances stretched to the limit as FIBA tries desperately to make its World Cup and its build up as relevant as soccer's World Cup.
Sorry. Never going to happen.
As great as it is to see more young Aussie ballers honoured by wearing the hallowed green-and-gold, there also is that school of thought that the more who do, the less treasured the opportunity becomes.
I'm not in that latter camp myself, but federations globally must be starting to feel the pinch.
Unlike Europe, Asia's diversity of strength between its various nations is far more obvious and extreme. Maybe it's time a few federations told FIBA to hold its horses a little.
Not that Australia-Bahrain isn't a globally attractive and relevant fixture...