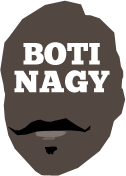 ---
Advertising opportunities available.
Please contact me.
---
Silver lining in beating the odds
Tweet
AHEAD of tomorrow night's Gold Medal Final against Japan at the World University Games, Australia's Emerging Opals already have over-achieved and will bring home their best result in a decade.
That is the last time Australia won WUG Gold, in 2007, to go with four subsequent Bronze Medal finishes and a fifth place in 2015.
It is a tribute to coach Chris Lucas and the way his young personnel have "bought in" and made winning in the green-and-gold together their only priority.
This team has been up against it since Day One.
It was selected as an under-23 outfit so it could compete in a lead-up Four Nations Tournament in Tokyo where that was the age stipulation.
At the World Uni Games, the age requirement is under-25.
So with the youngest team bound for the WUG in Taiwan, it then lost arguably its potential best player when Alanna Smith was called up to senior Opals duties for the FIBA Asia Cup with the late injury to Abby Bishop.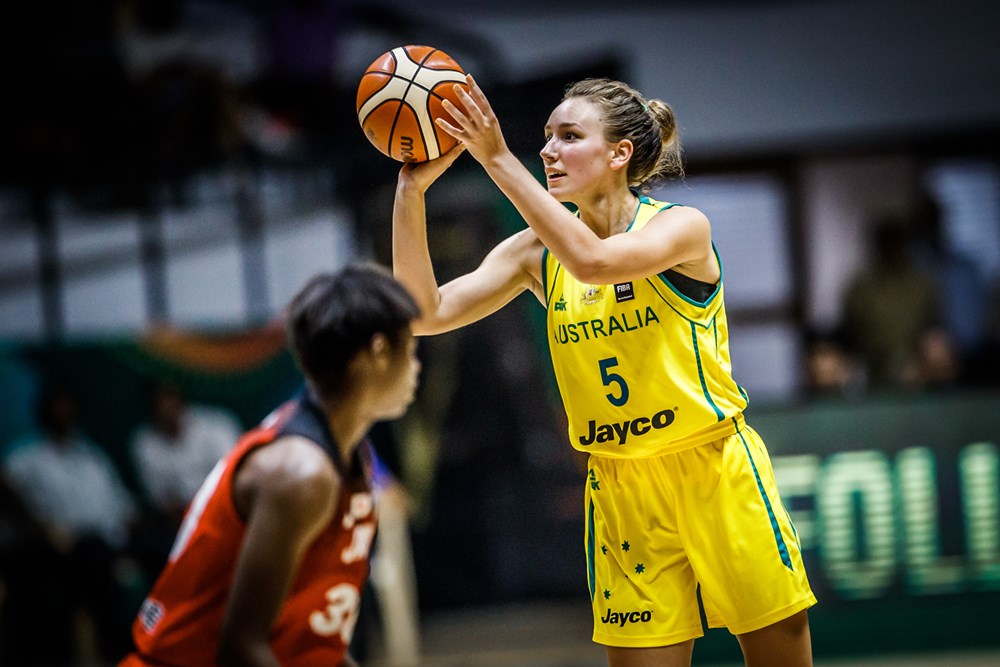 BIG LOSS: Alanna Smith made a stunning Opals debut at the Asia Cup. Pic courtesy FIBA.com
Smith, 20 and 187cm, was a revelation in India as the Opals collected Silver behind … Japan.
To put her debut senior international into some perspective, Smith averaged 10.8ppg for the Opals. That was second only to Asia Cup All Star Five and tournament MVP, Kelsey Griffin, who returned 15.8ppg.
Smith's 5.3rpg was third behind Griffin and Marianna Tolo's 8.2 and 6.6rpg respectively.
Her 58.3 per cent from the floor was second only to Griffin's 61.7 and she also had 1.2 assists per game, playing just 14 and a half minutes per game.
What do you reckon? Was she a massive player loss for our Emerging Opals at the WUG?
So too WNBL championship-winning guard Tahlia Tupaea who was a late withdrawal after suffering an injury.
That's two quality players who most likely would have started in Taiwan.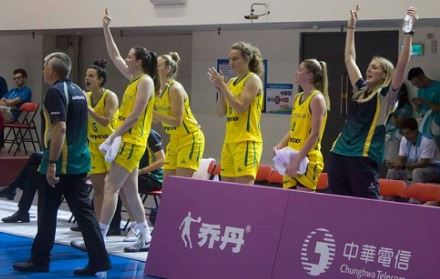 Tupaea's withdrawal allowed for Aimie Clydesdale's elevation, even though she turns 24 next month and special permission had to be granted for her to play in the Tokyo leadup event.
Top all that off with the fact the team which tomorrow fights for Gold, had just three weeks of preparation, and suddenly this achievement comes into graphic perspective.
Bear in mind, it opened the World Uni Games against Lithuania, Argentina and Russia in intragroup play – soccerheads definitely would have labelled that the "Group of Death" – then knocked out unbeaten title favourite USA in its quarter final.
To beat home team Chinese Taipei in front of 18,000 loud and enthusiastic supporters in the semi was another feather in Australia's cap.
It is an absolute credit to Lucas to deal so positively with so many adversities and for his team to come home with a medal.
To achieve what they have, with so many hurdles, has been amazing and rewarding to watch.
Check for livestream details of the Final tomorrow at Basketball Australia's website, www.basketball.net.au with tipoff at 10pm AEST.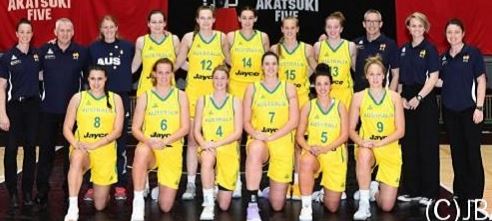 TOMORROW: Sources Tell Me is BACK!!!