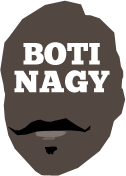 ---
Advertising opportunities available.
Please contact me.
---
Six of the best: NBL, WNBL Previews
Tweet
THE NBL and WNBL Final Four aspirations of a number of teams will be decided this round as both leagues reveal six games apiece that could not be more important - six of the best.
Brisbane, for example, has a score (or festering sore) to settle with first-round conqueror Cairns in Cairns before again needing to show its playoff credentials against reigning champion Melbourne.
Having lost the annual gala open-roof event on Boxing Day to Adelaide, Melbourne too has some muscle-flexing to do, giving this showdown fixture a finals feel for sure. (Head on down to Gold Coast Sport and Leisure Centre for this little beauty.)
Of course, the Bullets cannot afford to look past Cairns. Lightning couldn't strike them twice, surely?
At 6-9, it's "go time" for New Zealand. Go reverse last round's loss to Adelaide, then go home and go get the W against perennial power Perth.
Win both and the Breakers are 8-9 and still in the race. Lose both and they're 6-11 and way off the pace.
The Wildcats also will be anxious to continue showing critics they have a team and personnel good enough to win the championship, so don't think they won't be up for this.
The NSW derby should be interesting as the Hawks usually can lift for Sydney, especially at home in Wollongong. But they looked so miserable losing to Brisbane, another home setback most likely closes the door on their season.
Sydney then continues up to Cairns, looking to put the squeeze on the Orange, who have been giving everyone other than their own ardent fans, the pip for a while now.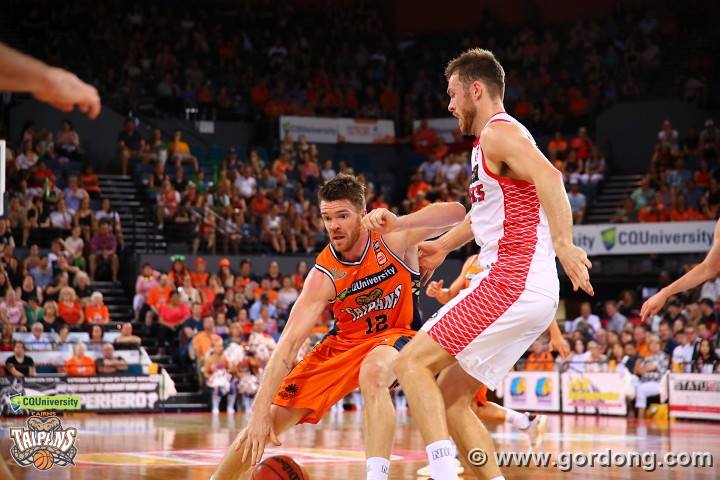 NBL ROUND 12
Brisbane at Cairns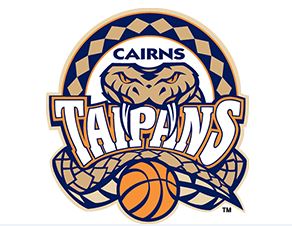 V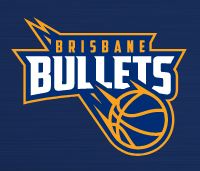 THE Bullets have been waiting ALL SEASON to finally get this shot at Cairns, the Taipans starting the year in brilliant fashion, knocking off their intrastate derby rivals 88-70 in Brisbane. So much has changed since then, as you would expect with the Bullets now firmly in finals contention and the Orange on a record 14-game losing skid. It's not that Cairns doesn't want to win. It simply does not know how, going away from the type of play that keeps it in games for individual heroics which so far have spelt 14 digits in the L column. Brisbane now is a new team with Lamar Patterson, and even Mark Beecroft would hesitate tipping Cairns. This is Brisbane with a bullet.

THE REST OF ROUND 12
New Zealand at Adelaide
HARD to imagine how much might have changed for the Breakers since losing 98-109 to the 36ers in Adelaide to close their 2018 schedule on Sunday. Maybe staying in the City of Churches for the week may bring some insight or inspiration, but it is doubtful. Apart from Finn Delany scoring 18 points on a perfect 6-of-6 shooting night, Jarrad Weeks having a crack, and Shea Ili leading the way, New Zealand frankly was awful and somewhat flattered by the final scoreline. The 36ers are on a winning roll, with captain Daniel Johnson and VC Nathan Sobey playing like Boomers. You cannot really go past them to follow up with a second home win over the Breakers.
Sydney at Illawarra
COULD the Hawks have been any worse on New Year's Eve against Brisbane at home in Wollongong? There were genuine moments when Illawarra was embarrassing, when the selfishness and self-absorption of some of the Hawks' personnel was so blatant it was hard to reconcile with the city's past blue-collar work-ethic teams. The rookies are a joy, Dave Andersen is ever-reliable and AJ Ogilvy, Kevin White and Tim Coenraad don't go down without a fight. Todd Blanchfield has sat at the threshold of stardom for so long, it is high time he recognised he can get the job done but needs to do so every night. That's the mark of greatness. Illawarra sadly does not have it.
Perth at New Zealand
MISSING key players earlier this regular season, Perth still beat the Breakers twice in one weekend, away and at home. It was actually the round where New Zealand threw up real question-marks over its ability to compete successfully. Oh it can compete all right. But competing successfully - that is WINNING, especially when the chips are down - has not been a strength for Kevin Braswell's team. And the chips were UP last time against Perth, which was wounded and down key men yet still found the way to win. Twice. It dug into its reserves of courage and into its ability to perform under adversity, traits these Breakers have not developed. It makes it tough to tip against Perth.
Melbourne at Brisbane (on the Gold Coast)
BRISBANE first revealed its playoff qualities when it twice beat the reigning champion United outfit in the same round, at home, then even more convincingly down in Melbourne. Admittedly, by then it also had beaten Perth and twice KO'd Adelaide in one round. But truly, it was the Melbourne double which made all-and-sundry sit up and take notice. United again will have issues containing Lamar Patterson who, like Andrew Bogut at Sydney, can influence games in ways other than scoring. But he sure as hell can score too. Casper Ware needs a big one and the frontcourt will need to work against the Bairstow-Vukona-Hodgson triumvirate. Brisbane to sneak another win.
Sydney at Cairns
A ROUND of ripping through the regionals is just what the doctor ordered for Sydney. It has had to deal with most of the Final Four and championship contenders of late so a pair of easier "marks" should give the Kings the opportunity to further their evolution. Bogut is the single most influential player in the NBL but Brad Newley has been starting strongly, Jerome Randle has been consistent and David Wear has done enough to get the media lynch mob off his case. At least, temporarily. It has become increasingly difficult to trust Cairns to execute down the stretch, but this should be over well before then, cementing Sydney at the top.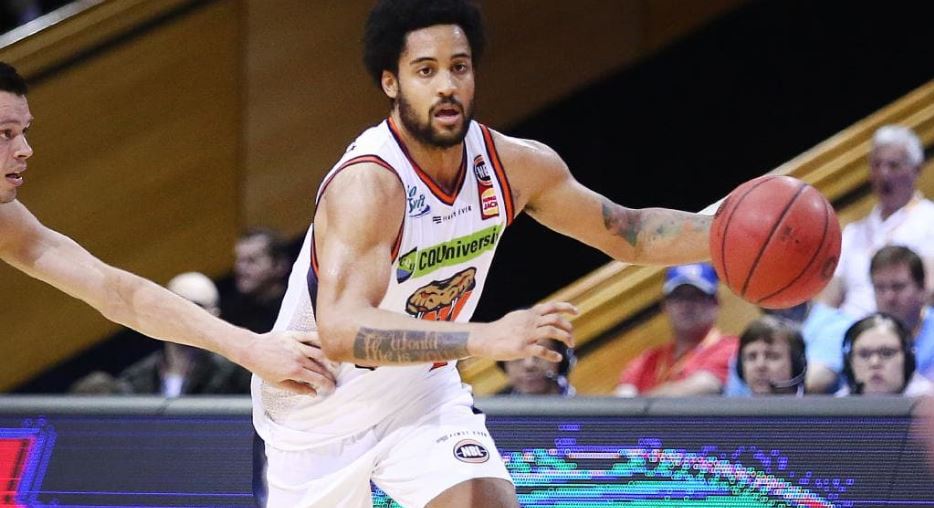 * * *
THE WNBL playoff fortunes of Perth, Adelaide, Townsville, Dandenong and Bendigo will be determined by this round's six key fixtures.
Canberra and Melbourne have qualified and Sydney cannot. That leaves five teams fighting for two spots and three of them with no margin for error.
Adelaide should secure its 11th win by beating Sydney at home in the round's opening game, meaning Townsville, Dandenong and Bendigo - all on 7-10 - must win their final four regular season games to even catch or match the Lightning.
Dandenong plays Townsville, so one of them will officially depart the playoff picture this round.
Bendigo is away to league leader Canberra, so also is staring down the barrel of elimination.
Perth has 11 wins now, but losses to Melbourne and Bendigo would leave it looking precarious and not out of the mix.
If the Rangers manage to beat Townsville, then stopping Sydney becomes crucial to maintain the drive. But the Flames won't be lying down for anyone.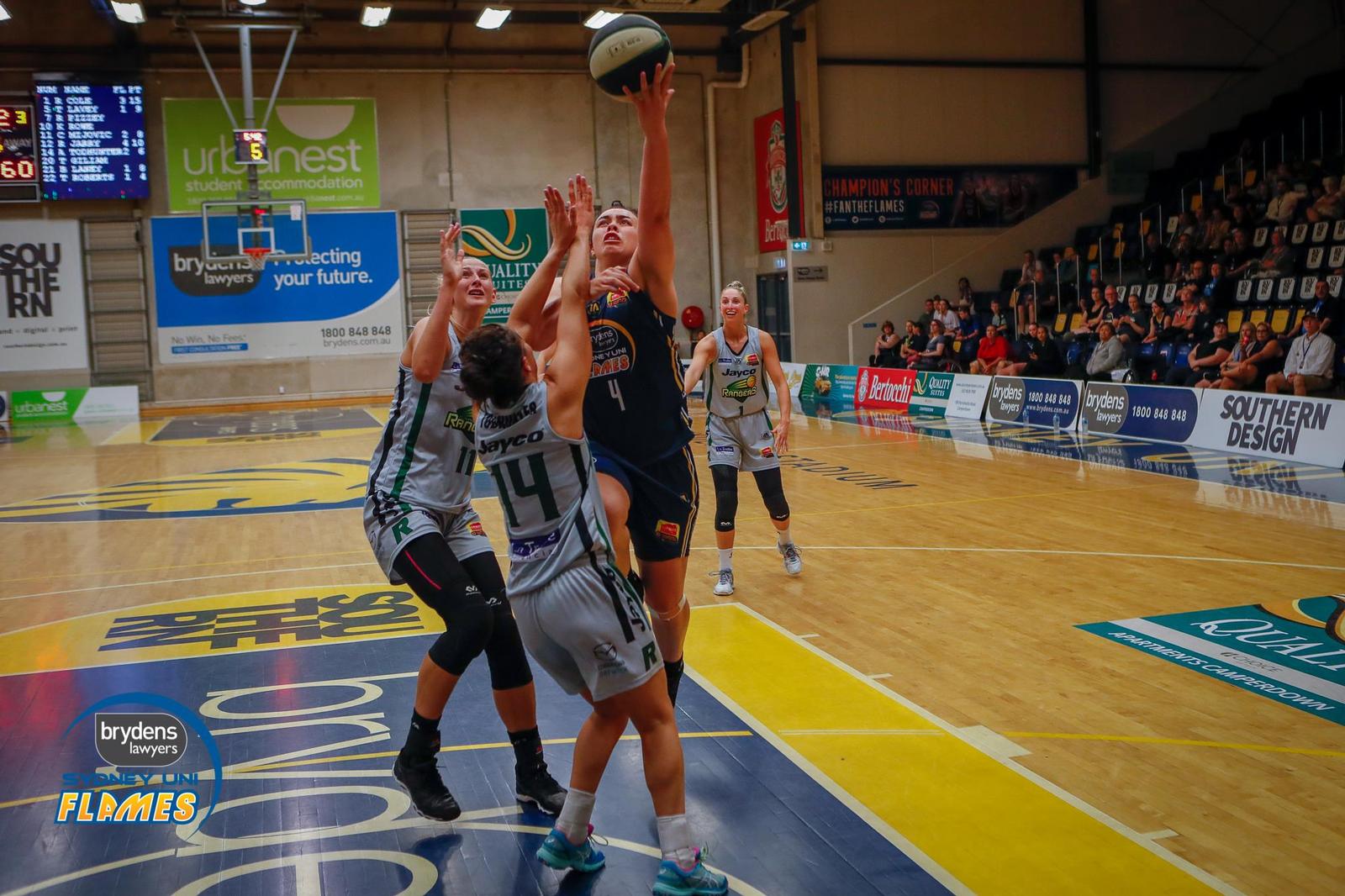 WNBL ROUND 13
Sydney at Adelaide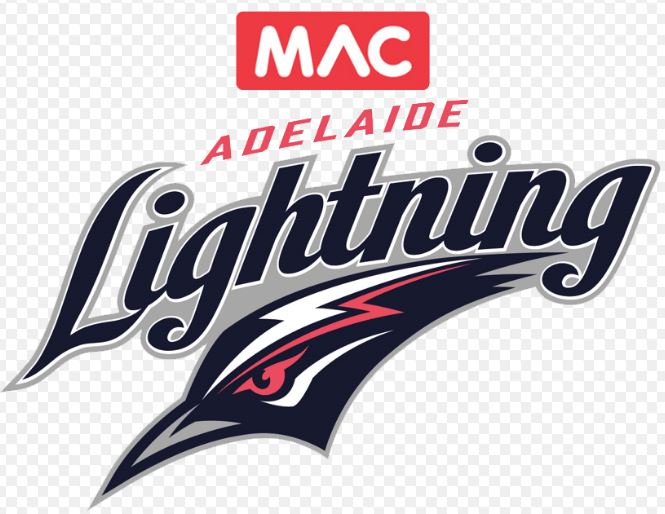 V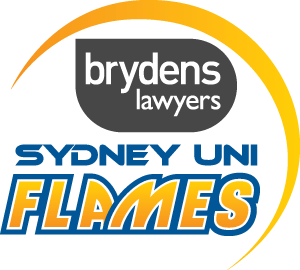 SYDNEY fought out a gallant 10-point loss to Adelaide in Sydney before hitting The Lighthouse on December 21 and suffering a total wipeout. The Lightning's defence was exemplary, initiating its running style, Adelaide's unselfish ball movement and desire to pass up a good shot for a great shot standing out in a 95-52 devastation. A 9-0 run became a 28-5 first period and the match was all but over. Imports Nia Coffey and Kayla Alexander are the best international pair Adelaide has suited and Chris Lucas has surrounded them with elite shooters. The Flames have great shooters too and will not go quietly. In Belinda Snell's last game in SA, Adelaide should be too deep.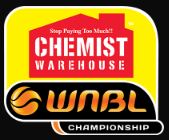 THE REST OF ROUND 13
Bendigo at Canberra
TWO home overtime losses will come back to haunt Bendigo when it is reviewing how Season 2018-19 panned out. The first was the unfortunate loss to Townsville which was as the result of a blatant refereeing error. The second was last round when the Spirit should have had Melbourne on ice, but late turnovers and bad decisions allowed Boomers import Lindsay Allen sufficient room to score a long-range 3-point banker to force the extension. Bendigo would be 9-8 now with those two wins, instead of 7-10 and staring down both barrels of Canberra's cannons, fired by former Spirit star Kelsey Griffin and super import Kia Nurse. This one spells the end of the road for Bendigo.
Perth at Melbourne
THE last time Perth came into town to face Melbourne at The Boomerang, the Boomers doled out an 89-69 bashing on the Lynx. Beaten last round in Adelaide, Perth's recent road form hasn't been terribly encouraging and with Melbourne and Canberra in a private war for first place, the Boomers are unlikely to take the foot off the pedal. Former Fire starters Cayla George and Kayla Steindl should engage in an entertaining duel, with Kalani Purcell, Jenna O'Hea, Ezi Magbegor and possibly even Steph Talbot likely to share time on Asia Taylor. Stopping Lindsay Allen will be Perth's private nightmare. Solve that and score the W. But frankly, it isn't going to happen.
Dandenong at Townsville
THRASHED and humiliated 86-43 last round by Canberra, Dandenong not only needs to secure both road wins this round to stay in the hunt, but to show that it is even worthy to be in consideration for the post-season. Last week was just downright embarrassing and some time this week should have been spent by the Rangers taking a good long look at themselves. The Fire has the softest draw in the run home, which in itself should incense Dandenong because it features in two of those games. One of the others is against Sydney. With the playoff door still slightly ajar, Ally Malott should take great pleasure in leading Townsville to victory, eliminating her former club.
Perth at Bendigo
PERTH already twice has beaten the Spirit in the West, once narrowly, once comfortably, though the latter 86-68 win occurred last month with Bendigo in the throes of a six-loss streak it since has recovered from. Having Perth at the Goldmine should pan out nicely for Bendigo, unless the Spirit lost badly in Canberra and come home, well, dispirited. Bec Tobin has had some extraordinary games and Nadeen Payne has stepped amid the league's elite. Natalie Hurst has been a superb floor general all season. So much of this hinges on Bendigo's mindset because Perth will be hellbent on the win and because you can trust that, the Lynx must start favourites.
Dandenong at Sydney
DO NOT believe for a millisecond Sydney is not capable of scoring a major scalp before the siren sounds on its regular season. If Dandenong has bested the Fire in Townsville, it will hit Sin City with a skip in its step. But if it lost, there is every likelihood it will come in with the best intentions but be unable to sustain focus and desire against a team which will take anything it can from a cruelled campaign. Every game now brings league superstar Belinda Snell closer to the end of her stellar career and her teammates will want to send her out on as many mini highs as they can muster. If the Rangers lost in Townsville, Sydney's shooters should get the job done.