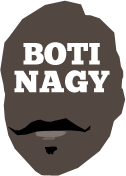 ---
Advertising opportunities available.
Please contact me.
---
Sixers egregious to Egis
Tweet
SINGAPORE: Korea's Jeonju KCC Egis tonight was struck by a double-dose of hardwood wizardry as the Horsham Hurricane and the Warrnambool Whirlwind combined to blow away its hopes of a Merlion Cup upset.
​​Horsham-born Boomers swingman Mitch Creek was devastating all night for game highs in points (27 at 79 per cent) and rebounds (11), while his partner in super athleticism, Warrnambool's Nathan Sobey, ensured the Adelaide 36ers kept their Cup Final appointment with China's defending champion Shanghai Sharks tomorrow, with 20 points.
NOW FOR THE FINAL: The 36ers enjoy their first hard-fought win of the Merlion Cup.
Sobey had 18 of them in a breath-taking last quarter and Creek 11 as the Sixers uncorked a withering 36-17 period to win 94-72, belying the closeness and competitive nature of the game.
When Sobey stole the ball and Shannon Shorter completed a terrific fast break reverse for a 46-45 lead in the third, that was the seventh and final lead change of the game, which also was tied on five occasions.
"That was probably the fright we needed to have," 36ers chairman Grant Kelley said, Jeonju seizing the initiative early and in no hurry to fold its cards and leave the game.
For starters, Jeonju's 221cm centre Seung-Jin Ha was as imposing and towering as New York's Empire State Building. Fortunately for the Sixers, he also had its speed and footwork.
Still the only Korean to play NBA after being drafted in 2004 by Portland Trail Blazers, his presence helped make it a frustrating night for Daniel Johnson, who fouled out with little impact.
Already down Ronald Roberts, who tweaked his knee last night against Singapore Slingers and remains doubtful for the final, Matt Hodgson needed to step up and did, producing 13 points at 86 per cent, 10 rebounds and two blocks.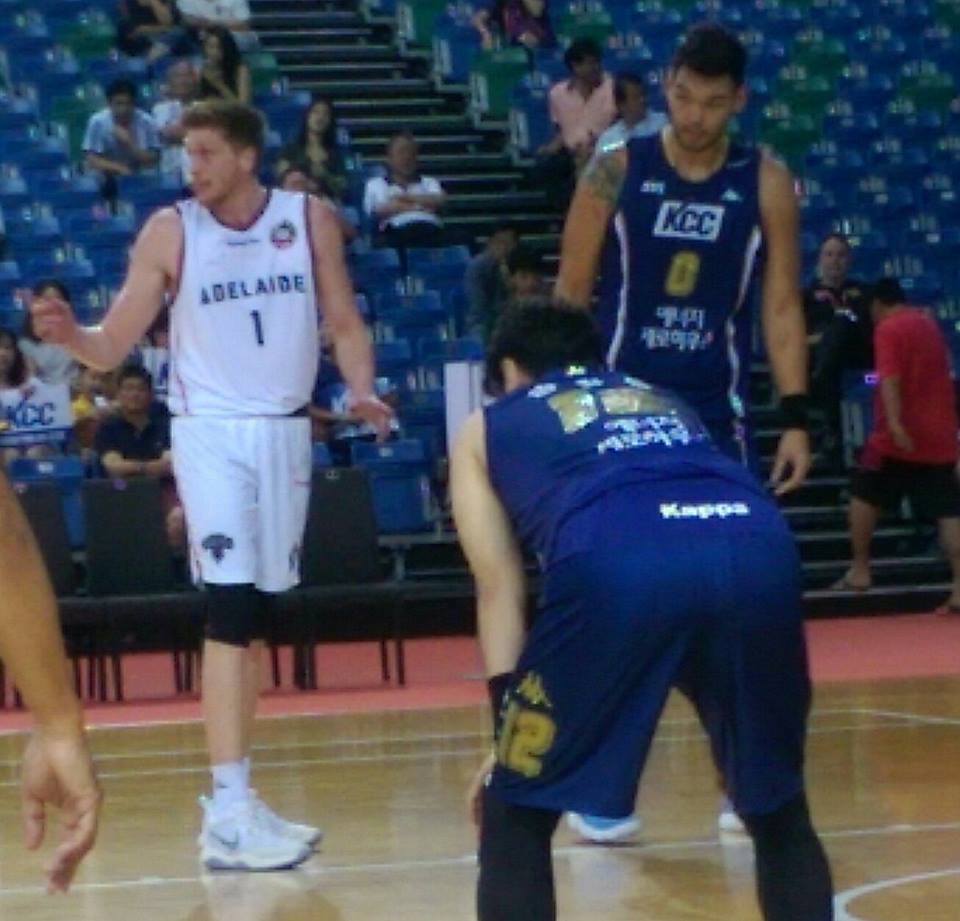 YES, HE IS BIG: Matt Hodgson at the foul-line dwarfed next to Seung-Jin Ha.
There was no questioning Adelaide's work rate or dominance in the key performance indicators, such as 50 rebounds to 23, with more offensive boards (24) than Jeonju's total.
But playing with just Korean players and no imports, Jeonju sat back in a zone defence, challenging the 36ers' ball precision and perimeter shooting, stealing the ball six times in the first half.
Their 24-17 second quarter will be the stuff of campfire singalongs for years to come, the quarter bound for Korean folklore and ultimately thousands claiming they were "at that game".
Emboldened by the successful execution of its game plan, Jeonju gave Adelaide its first real test of the tournament - appropriate for a semi final - but was unable to sustain it for the final stanza, ultimately buckling beneath the relentless pressure.
The boxscore gave no hint of the contest it was for three torrid quarters before the Sixers unleashed their devastating and decisive final period.
Frustrations grew as Sobey was given a second-quarter technical foul, hot on the heels of Jeonju coach Gyun Choo Seung copping one.
Rapidfire passing against the 36ers' extended pressure also resulted in numerous fast-break points and breakaway baskets, Jeonju ahead 39-34 before Hodgson and Creek trimmed it to 38-39 by halftime.
Ahead 58-55 at the last break after Ramone Moore (14 points at 54 per cent) cut loose for 10 in the third quarter, Creek opened the fourth with a three-point play.
Sobey then threw down the first of three monster dunks in the quarter, sticking consecutive 3-pointers in between.
His putback slam with 3:11 left was highlight reel material, and soon after Adelaide produced a 9-0 90-second outburst that was simply the best.
"We knew we had to execute our D and move the ball on offence," Shorter (14 points, 6 rebounds, 4 assists, 3 steals) said.
Once that happened, it was on to the Final.
ADELAIDE 36ERS 94 (Creek 27, Sobey 20, Moore, Shorter 14, Hodgson 13; Creek 11 rebs; Sobey 5 assts) d JEONJU KCC EGIS 72 (K Song 17, Lee, Ha 12, C Song 11, Kim 10; Ha 5 rebs; Lee 5 assts) at OCBC Arena, Singapore.