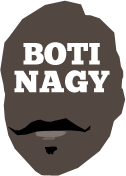 ---
Advertising opportunities available.
Please contact me.
---
Sixers swamp gallant United
Tweet
PHILADELPHIA's 76ers - the NBA Sixers, not the Adelaide variety - today had too much size, depth and talent for Melbourne United, winning 104-84 but always in a ball game.
In the first of seven NBLvNBA preseason games this season, the NBL champs again were hampered by the absence of injured import centre Josh Boone and an in-game ankle injury to Chris Goulding.
Last year against OKC, Goulding missed the game due to appendicitis, suggesting the NBA still has not yet seen the very best of United.
But they certainly gave it a game shot today at Wells Fargo Center, with Goulding and Alex Pledger, in particular, revelling in the step up in class.
Goulding opened the scoring with a trademark 3-pointer and finished with 13 points at 50 per cent in 19 first-half minutes before crashing to the floor late in the second quarter.
Sixers centre Joel Embiid collided with Goulding near United's hoop, sending him to the floor clutching his right knee.
While Goulding did not return, he was animated on Melbourne's bench and his ankle mercifully did appear too severely hurt post-match.
"Yeah, I'm OK. Initially I jammed up my knee so there was some initial pain there," Goulding said. "I got back to the room and realised I'd jammed up my ankle as well so 'double trouble'.
"But, speaking with the physio, I've had a similar sort of problem before and there's usually not that much of a turnaround.
"So we thought if I could get some ice on it straight away, start the recovery, hopefully I'll be good-to-go for Toronto."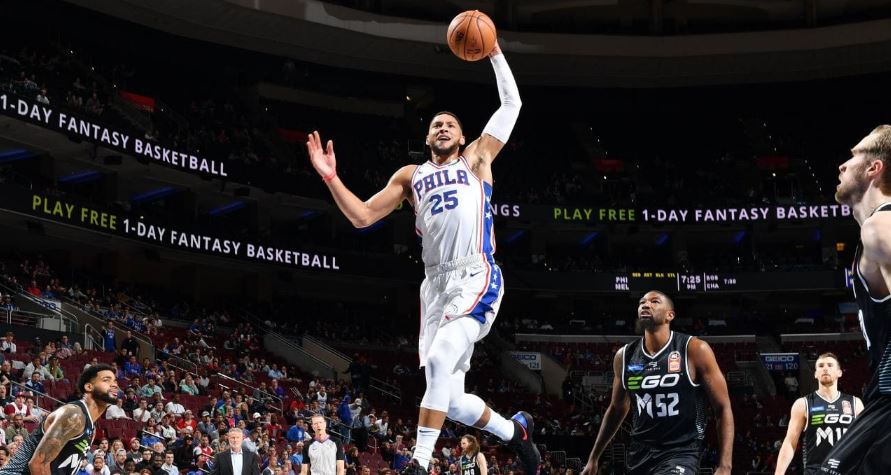 MAN OF THE MATCH: Ben Simmons heads to the hoop against Melbourne United.
Pledger enjoyed a 19-point, 13-rebound double-double and was 8-of-13 from the floor in a quality showing.
He had no shortage of teammates showing great pluck, Casper Ware with 19 points and five assists, Craig Moller, David Barlow and Mitch McCarron all having a crack.
New United import DJ Kennedy was a complete bust, showing none of the form which had Melbourne-based media singing his praises as a potential league MVP earlier this preseason.
It wasn't just that he sucked - everyone has a bad game from time to time, and 4 points on 1-of-8 shooting, 3 rebounds and 1 assist in 24 minutes qualifies as a stinker - but it was his body language which disturbed.
Bitching to referees and dropping his head was a bad look, not to mention his fluffed layup to close the first half and bungled dunk. But hey, he's got Toronto Raptors coming up so a quick redemption is just around the corner.
As expected, Australia's second all-time No.1 NBA draft choice and our first Rookie of the Year, Ben Simmons, was huge.
He went off for 8 points, 8 rebounds and 14 assists in 26 minutes with a withering shake-and-bake to the hoop that was mesmerising.
On another play when he pulled up high, he threw the ball against the backboard, caught it mid-air (below) and dumped it off to a cutting Markelle Fultz for an easy two.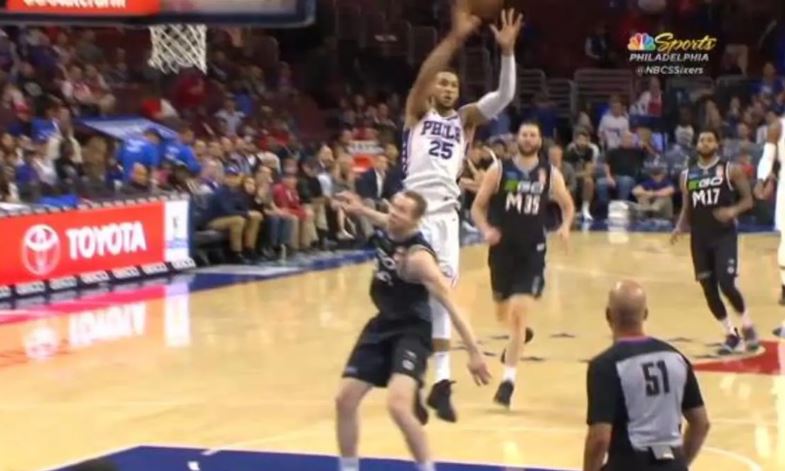 Yeah. You don't see that every day. Last time I can recall seeing something as audacious, it was from Rashad Tucker playing for Melbourne Tigers.
Embiid compiled a 20-point, 10-rebound double-double and another Aussie rookie, Jonah Bolden, came off the bench to play 12 minutes for six points at 50 per cent.
While the game lacked the drama of last year's one-point loss at OKC, Melbourne showed plenty of heart and did the NBL proud.
* * *
MATCH commentators on ESPN, Marc Zumoff and Alaa Abdelnaby were a highly informed and entertaining duo not burdened by too much play-by-play and instead engaging viewers.
The comment "Kennedy had a cup of coffee in Cleveland", referencing the two NBA games Melbourne's import played with the Cavs, was commentary "gold".
Funnily enough, both men were startled during their interview with NBL owner Larry Kestelman that he also remains a part-owner of United.
They mentioned the term "conflict of interest" later in their call, so should expect a fine and/or suspended sentence from the NBL any day soon.
* * *
PHILADELPHIA 76ERS 104 (Embiid 20, Fultz 14, Redick 13, Saric 12; Embiid 10 rebs; Simmons 14 assts) d MELBOURNE UNITED 84 (Pledger, Ware 19, Goulding, Barlow 13; Pledger 13 rebs; Ware 5 assts) at Wells Fargo Center, Philadelphia.
Perth Wildcats are up tomorrow, against Joe Ingles, Dante Exum and the Utah Jazz from Vivant Smart Home Arena. ESPN has the match live from 11am AEST tomorrow, 10.30am in SA and NT.