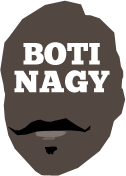 ---
Advertising opportunities available.
Please contact me.
---
Wildcats wish granted as selfish Sixers savaged
Tweet
IT'S "Make-A-Wish" round in the NBL and if the Wildcats wished for anything, it was a return to form, a return to the club's DNA – Defence, Not Attack – and whoa did it pay off against an Adelaide team its coach Joey Wright scathingly ripped for its selfish self-destruction.
Perth's 100-81 win at RAC Arena could not have looked further from reality when the in-form 36ers, masters over the Wildcats and Sydney Kings last round, led 32-25 after one quarter, shooting at a wicked 55 percent.
The Wildcats, however, seized on the Sixers penchant for sabotage, playing great defence to hold Adelaide to 13 points in the second period and a miserly 11 in the third.
This was Perth at its best, again also dealing with adversity as Mitch Norton succumbed to a calf injury less than three minutes into the second quarter.
Clint Steindl and Bryce Cotton blew Adelaide off the floor and captain Damian Martin produced a season-best 15 points with eight rebounds, five assists and three steals.
Yet Adelaide looked a million dollars in the first period as Jacob Wiley scored a game-opening jumper, then a fast-break dunk, his baskets split by a Nathan Sobey 3-pointer.
A Wiley triple, then a jumper, then a three-point play had the early lead out to 15-9, Wiley with 12 of them.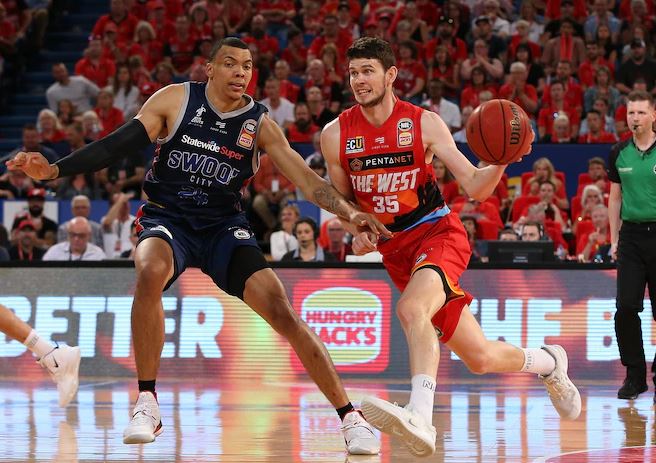 Demitrius Conger's 3-pointer after some exemplary ball movement bumped the buffer to 18-9 and the Sixers were smoking, Jack McVeigh and Adam Doyle with first quarter triples after a Steindl three gave Perth the lead at 22-20.
But then it came apart at the seams for the Sixers as hero ball became the order of the day, too many players looking to "get theirs", Perth happy to seize control of the contest and to never again relinquish it.
"As a team, we just got in our own way, bottom line," Adelaide coach Joey Wright said.
"What the individuals wanted superseded what the team needed."
Wright smashed his team courtboard as he exploded in frustration before a second quarter timeout.
"I haven't had a team at this point of the season still thinking about themselves and we've got individuals just still thinking about themselves," Wright explained.
"At this point in a season, most of my teams have always come together and figured out teamwork means more than anything else and right now, it's just disappointing that we haven't gotten there."
Asked how the 36ers could fix the problem, Wright said it was up to the individual.
"We've shown what happens when we fix it. We thought we gave enough examples and enough pats on the backs and enough applause over the last week, looking at what we were able to accomplish when we didn't act that way," he said.
"But, just like most individuals that are selfish, they think about themselves when success is around. And after having a couple of good games, we start thinking about ourself.
"It's been rampant throughout the season, that's why we've ebbed and flowed as we have this year.
"I don't know why people are selfish. I don't know. I'm not. If I've got a half a hamburger, you can have the other half."
The Sixers weren't sharing cheeseburgers with Perth fans last night but the Red Army had plenty to cheer about as Nick Kay flirted with a triple-double, compiling 16 points, eight rebounds and eight assists.
Cotton even had time for some sideline byplay with FOXSPORTS commentator Corey Williams.
"I thought we controlled tempo early," Wright said. "We knew these guys were going to come out and be aggressive and be hungry and fight. And we wanted to really control tempo in that first quarter and I thought we did a great job of that.
"We had an emphasis on getting Jake the ball. He was playing some phenomenal basketball and (we) wanted to get him the ball and he did some great things out there.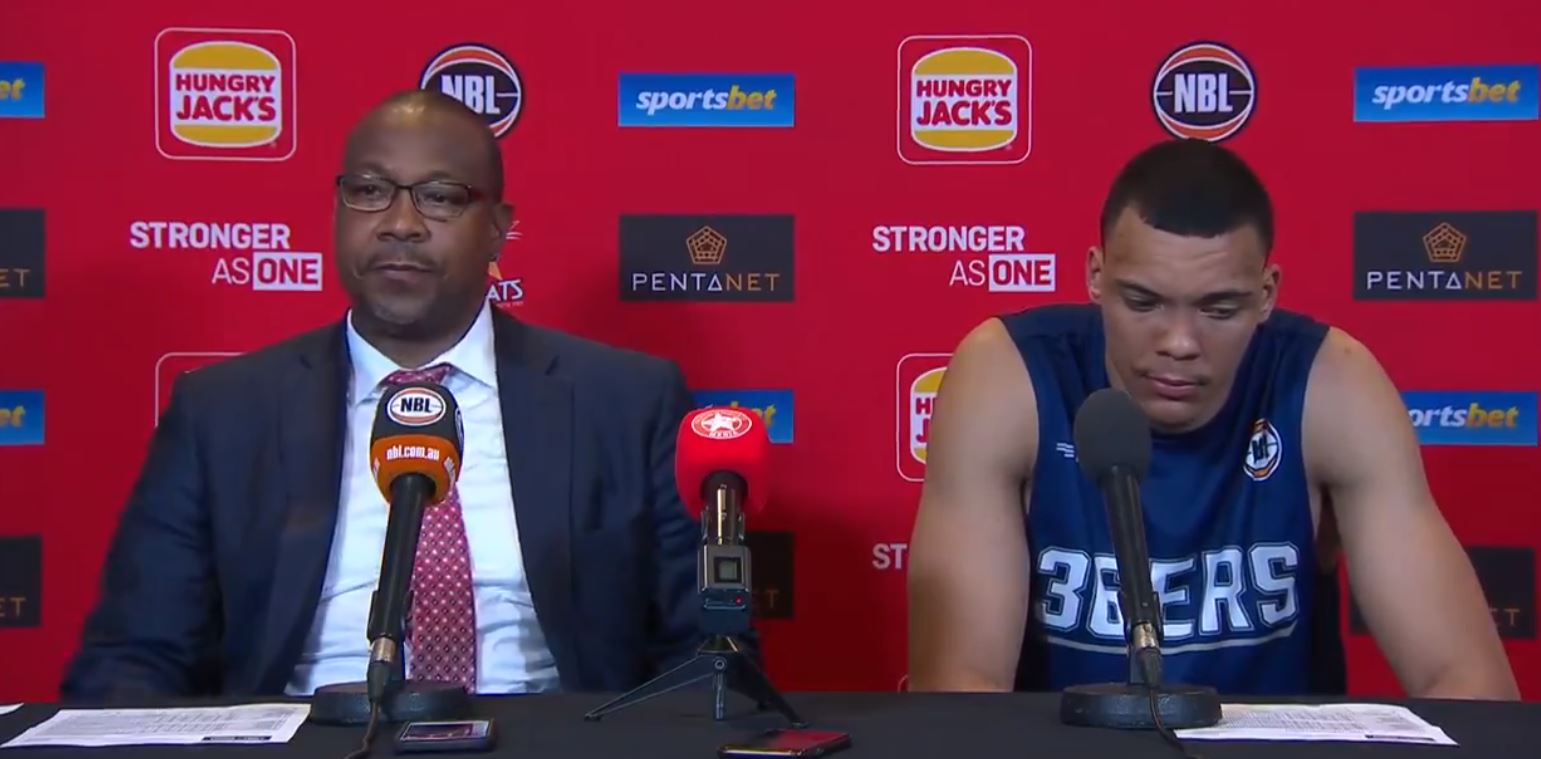 "I think he had 15 in the first quarter and finished with 18. We've gotta try and do a better job of making sure he gets the ball."
It stopped happening and Wright went more and more to his bench men, McVeigh with a new career-best of 12 points, Majok Deng leading Adelaide's scoring with 19.
The selfishness of the starters though was startling.
"If we were 0 and 27 and they acted that way I'd be disappointed," Wright said. "I don't try to say: 'At this point (of the season), or stage, or whatever.' We play this game and we've been involved and we coach this game so we help make each other better, on and off the court.
"If we do that, we all get the spoils and we've shown that in the past. When our guys play together, guys get NBA contracts, guys make the Boomers team, guys go on and do great things.
"But yeah, it's just disappointing we're not doing that now."
Perth has to now count the cost of its success, with Norton's injury looking likely to leave the slick playmaker sidelined for several weeks.
Adelaide has to gather itself together to host reigning champion Melbourne on Monday, after dissolving from "Swoop City" to "Poop City" in the West.
"It can change quickly," Wright said of his team's fortunes.
"It can change as soon as we walk out the door. It's on the individual. He needs to push the button or they need to push the button.
"If they push the button, it changes immediately."
Wiley, who threatened to have a career game before he cooled, sat through Wright's candid assessment of his team's fickle nature.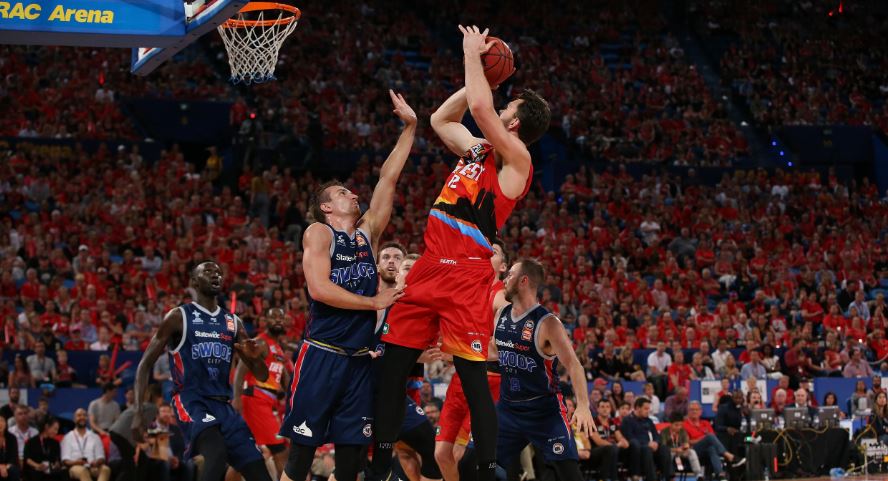 "He's telling the truth," the slashing import concurred. "I don't think our togetherness was there tonight. We've shown it. Against Sydney, I thought we played together.
"When we're not together, when we play selfishly, that's the result - we lose by 20.
"It's just on us as individuals to identify the behaviour we want to change and change it or else we're going to keep losing games."
NBL MAKE-A-WISH ROUND
MELBOURNE UNITED 113 (Ware 25, McCarron, Kennedy 17, Barlow 15, Goulding 13, Pledger, Boone 10; Kennedy 13 rebs; Barlow, Kennedy, Ware 4 assts) d ILLAWARRA HAWKS 89 (Blanchfield 22, Conklin, Jackson, Ogilvy 10; Ogilvy 7 rebs; Jackson 3 assts) at The UN, Hisense Arena.
NEW ZEALAND BREAKERS 113 (Long 32, Wesley 16, Delany, Weeks 12, Moore, Ili 11; Long n9 rebs; Wesley 10 assts) d CAIRNS TAIPANS 106 (Newbill 32, Trimble 31, Walker 16; Walker 9 rebs; Trimble 6 assts) at The Rock, TSB Stadium, New Plymouth.
SYDNEY KINGS 87 (Bogut 20, Kickert 17, Randle 15, Lisch 12; Bogut 7 rebs; Randle 7 assts) d BRISBANE BULLETS 81 (Bairstow 23, Patterson 21, Te Rangi 15; Bairstow 10 rebs; Patterson 4 assts) at The Weapons Cache, Brisbane Entertainment Centre.
PERTH WILDCATS 100 (Steindl, Cotton 19, Kay 16, Martin 15, Brandt 10; Martin, Kay 8 rebs; Kay 8 assts) d ADELAIDE 36ERS 81 (Deng 19, Wiley 18, McVeigh 12, Froling 10; Wiley 6 rebs; Doyle, Sobey 5 assts) at The Jungle, RAC Arena.
ILLAWARRA HAWKS 82 (Conklin 15, Andersen, Blanchfield 11, Jackson 10; Ogilvy 10 rebs; Jett 4 assts) d CAIRNS TAIPANS 81 (Trimble 24, Newbill 17, Walker, Hall 10; Loughton 8 rebs; Newbill 5 assts) at The Hawk's Nest, AIS Arena, Canberra.