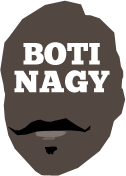 ---
Advertising opportunities available.
Please contact me.
---
Sixers sling back Singapore
Tweet
SINGAPORE: Adelaide 36ers tonight advanced to the semi finals of the Merlion Cup after knocking back the local Slingers 95-52 at OCBC Arena here.
An exhilarating 9-0 start tranformed into a 30-14 first quarter and it was smooth sailing from there as the Sixers moved into tomorrow's semi finals against Korea's Jeonju KCC Egis, which lost its rival pool game 55-71 to China's defending Merlion Cup champion Shanghai Sharks.
The stage now is set for the 36ers to reacquaint themselves with old nemesis Brian Goorjian, head coach of the Sharks, in Sunday's likely tournament playoff.
Following their 104-46 rout of Chinese Taipei's Yulon Luxgen Dinos yesterday in which seven 36ers scored in double figures, tonight six broke the barrier, led by Mitch Creek's game-high 17 points.
Creek's points came on a perfect 7-of-7 shooting, with 3-of-3 free throws, a performance made more remarkable by the fact he sat most of the first half after incurring three early fouls.
His 13-point outburst in a 29-10 third period was Creek at his most venomous, attacking the rim with gusto and challenging the Slingers to stop him.
They had no answers, many of them even confused by the question.
Adelaide seized the opportunity to further refine its various fullcourt, three-quarter court and halfcourt defensive alignments, and also its halfcourt zone configurations
"Our defence was good and our work rate was good," 36ers coach Joey Wright said.
"We were really good offensively.
"We were getting the shots we want to get.
"Our execution is real good right now.
"The next step is to get the shots we want when we're taken out of what we're doing."
Wright had every reason to be pleased, players such as Adam Doyle continuing his elevation, Ramone Moore stepping it up and Shannon Shorter showing the type of on-court leadership mentality his team has missed.
Adelaide also was down in its big men stocks, Matt Hodgson (knee) rested, Majok Deng refused entry into Singapore and sent home and Ronald Roberts complaining of knee soreness and managing just 14:50 of action tonight.
To still win the boards 39-25 was substantial.
Daniel Johnson (11 points, 6 rebounds), started full of menace with six points in the 9-0 opening, his superiority interrupted by Nathan Sobey (15 points, 4 assists) stroking a 3-pointer in transition.
Singapore wilted under the relentless pressure, six turnovers in the first quarter opening the door for the Sixers to run - always a dangerous prospect.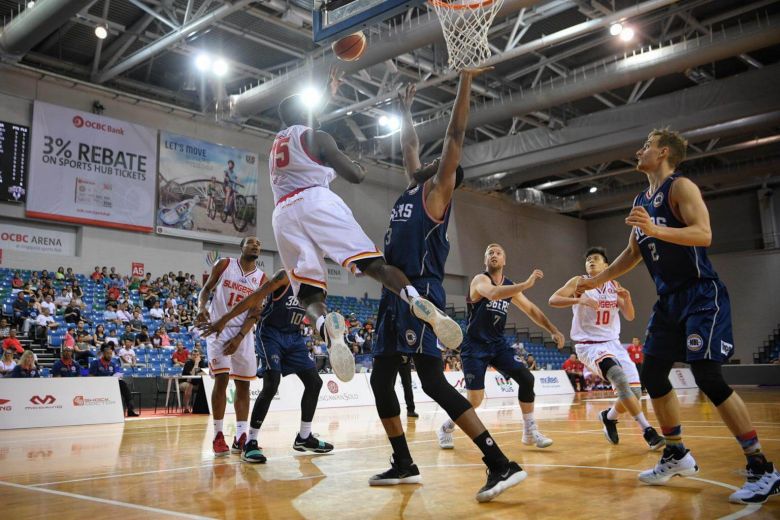 RYAN TRYING: Import Ryan Wright challenges the 36ers' interior D. Pic from The Straits Times
Two free throws by Slingers' import Xavier Alexander at 7:51 finally got them on the board before Shorter (12 points, 4 assists) and Roberts bumped it out to 13-2.
Alexander hit Singapore's first field goal at 6:14 and had eight of its 14 points for the quarter. But once his skills were worked out by the 36ers, he mustered just one further field goal for the game ... and that was with 4:09 left.
After just four minutes, the 36ers were ahead 16-4 and a minute later it was 22-6.
Doyle swished the first of his three 3-pointers, then set a tone with some exceptional hustle on the floor which led to Brendan Teys feeding Moore for the 30-14 lead after one.
Teys later also gave a great inbounds pass to Johnson for a dunk, Adelaide pushing the ball relentlessly and Singapore powerless to stop it.
Tempers flared late when Alexander's growing frustrations got the better of him and he crudely fouled Sobey midcourt, Sobey letting him know he was unimpressed, Doyle and Nelson Larkins also on hand to remonstrate.
ADELAIDE 36ERS 95 (Creek 17, Sobey 15, Moore 14, Doyle 13, Shorter 12, Johnson 11; Drmic 8 rebs; Creek, Sobey, Shorter 4 assts) d SINGAPORE SLINGERS 52 (Wright, Alexander 12, Goh 10; Wright 7 rebs; Alexander 6 assts) at OCBC Arena, Singapore.