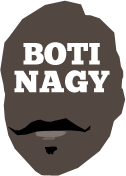 ---
Advertising opportunities available.
Please contact me.
---
Moore, defence breaks New Zealand
Tweet
ADELAIDE tonight repeated its stunning NBL home win over New Zealand by pumping the Breakers 90-75 at Auckland's Spark Arena, Ramone Moore leading the assault with a career-best performance.
Moore exited the game with a career-high 27 points on 11-of-16 shooting, with five defensive rebounds, five assists and a steal as the 36ers, already down key player Mitch Creek with injury, further lost Anthony Drmic to a knee injury during a torrid final quarter.
Trailing 56-64 with a period to play (and by as many as 14 points), Adelaide found the defensive intensity coach Joey Wright has been exhorting all season, to go on an unprecedented 34-11 last quarter onslaught.
Still down 61-69 with 6:57 left, the Sixers uncorked an incredible champagne 17-0 run over the next 4min25secs before Edgar Sosa finally got the sting of the Adelaide spray out of his eyes to hit a triple.
Adelaide was ahead 78-69 when he connected from range, the Breakers going 4min38secs between drinks.
"Defensively I think we clamped down in the fourth quarter," Moore said, in a classic piece of understatement.

Daniel Johnson finished with 22 points and eight boards to offer solid support, opening the game with a quick basket as the 36ers raced ahead 15-5.
Finn Delany's introduction off the Breakers bench immediately altered proceedings as New Zealand rallied, aided by a series of Sixer turnovers, several unforced.
By the first break, New Zealand was up 21-19, closing the quarter on a 16-4 response and blowing its lead out still further to 28-19 on a Delany coast-to-coast dunk, plus bonus free throw.
Just as the contest threatened to slip beyond the 36ers' grasp, Shannon Shorter retrieved an errant ball from the backcourt to throw up a 3-point runner from the Chemist Warehouse sign and it was just what the doctor prescribed.
It cut the deficit from 27-38 to 30-38 as the 36ers further clawed back to 35-38 on the momentum swing.
But Breakers import DJ Newbill closed the half with a driving dunk through traffic for a 46-39 halftime scoreline, before opening the third period with a 3-pointer.
When Tom Abercrombie threw down a dunk seizing on an Adelaide defensive breakdown, the Breakers were red-hot, ahead 51-39.
A Sosa threeball made it 60-46 with 3:40 to the last break, forcing an Adelaide timeout.
It sparked a "10-4 Breaker Breaker" response to have Adelaide 56-64 down but New Zealand still holding the cards.
Eight points was "gettable" but just 22 seconds after his second 3-pointer for the quarter, Drmic went down at the defensive end - where he had played some terrific focused minutes - clutching his knee and needing to be assisted from the court, unable to weight-bear on his left leg.
It didn't faze Adelaide though, Nathan Sobey, with nine of his 13 points in the final quarter, sticking two free throws, Josh Childress with some outstanding D on Newbill and Moore feeding Brendan Teys for 68-69.
Fouled on a lob from Moore, Sobey stuck both freebies for the lead before Johnson blocked a shot at one end and stroked a jumpshot at the other.
More from Moore, then a Childress lob to Teys finally prompted a Paul Henare timeout but the horse had bolted, and it was wearing white.
Even after Sosa's three broke the Breakers' drought for 72-78, Sobey cancelled it with a 3-pointer, and after more great 36ers' defence, this time took a Moore dish for a sweet slam.
Easily Adelaide's best win of the season, it drew excellent and important minutes and decisions from players such as Childress, Majok Deng, Teys and Drmic. The only question-mark now though is at what cost to Drmic, Adelaide on the road to nemesis Melbourne on Friday before hosting Cairns Taipans on Christmas Eve.
ADELAIDE 36ERS 90 (Moore 27, Johnson 22, Sobey 13; Johnson 8 rebs; Childress 6 assts) d NEW ZEALAND BREAKERS 75 (Pledger 12, Delany, Penney 11; Pledger, Loe, Newbill 7 rebs; Newbill 7 assts) at The Breakwater, Spark Arena.