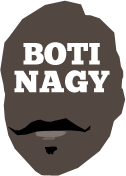 ---
Advertising opportunities available.
Please contact me.
---
Sixers virtually seal second place
Tweet
ADELAIDE today shut the door on a second-placed NBL finish with a rousing 111-87 road win over former nemesis Illawarra, but it hasn't yet completely locked out Perth Wildcats.
With Melbourne thrashing the Breakers 100-82 in New Zealand, United has won the regular season championship, Adelaide's success in Wollongong taking its record to 17-10.
The 36ers host Brisbane in the last round, by which time they may have second spot sealed.
Arch rival Perth (15-11) still can steal second and homecourt advantage in the best-of-three semi finals if it beats Melbourne and Cairns to take its 15-11 record to 17-11.
If the Sixers lost to Brisbane to also be 17-11, Perth's superior percentage would jump it into second. It's a long shot, but many a contest has been resolved on a long shot.
This afternoon, the 36ers revealed the depth of their character as much as their lineup by overcoming a number of issues which previously would have derailed them.
For starters, consistent, quality benchman Ramone Moore was unable to play. Moore knocked knees with a teammate at training and suffered a bone bruise.
Captain Brendan Teys already was out, serving a one-game suspension.
But Illawarra also had its pregame woes with AJ Ogilvy suiting but not playing, and Rotnei Clarke ruled out with a heel injury.
The Hawks opened in sizzling fashion, Mitch Norton icing a pair of 3-pointers for a 6-0 lead and ahead 8-3 with less than two minutes played, already 36ers coach Joey Wright having seen enough.
Wright's timeout was a forceful reminder of how he wants his team to play.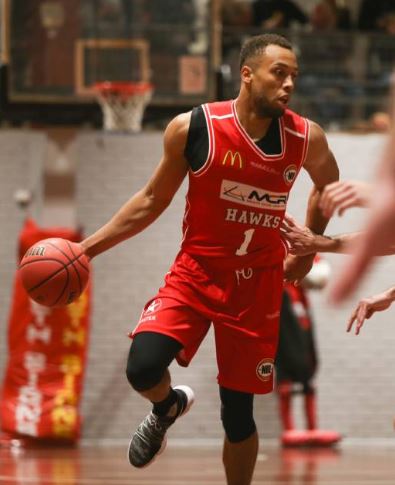 "I didn't like the way we started the game," he said. "We started off with three jump-shots.
"You know on two of those we had a lane to the bucket. That's not us.
"I just didn't like our personality so I wanted to try to get that in order early."
Josh Childress was firing and Shannon Shorter making better decisions as Adelaide started to find its game, racing the ball up the floor to catch out the Hawks.
Tim Coenraad came off the Hawks' bench for a 12-point first period and largely was the reason the home team led 32-29 at the first break.
Daniel Johnson continued to send a message to Boomers selectors as the Sixers pulled clear 46-37 before an unsportsmanlike foul against Childress.
That turned into four quick Hawks points and ignited a Demitrius Conger fast break dunk and a Norton drive, The Sandpit alive with Illawarra now down 45-46 and rolling.
Matt Hodgson's third dunk of the game stalled the revival, Johnson asserting himself as the lead ballooned back to double digits.
On Illawarra's last assault of the half, Hodgson rose to reject Norton's shot, then rejected Conger's attempt, sending the Sixers into the break on a high and with their 57-48 lead preserved.
The Hawks' 24-19 third quarter again had its fans in full voice, especially when Sobey was sent from the court confines with his second technical foul of the quarter.
Sobey earlier copped an erroneous flopping technical foul and 32 seconds out from the last break, Mitch Creek drove and drew a defensive foul. Indicating to referee Scott Beker he thought the sprawling Hawks defender should have similarly received a flop tech, Beker instead responded by giving Sobey a second tech.
That sent him out of the game and with Adelaide ahead 76-72 and a quarter left, the signs were ominous.
Already down two key players and now a third - plus Majok Deng too busy focusing on his tough-guy/attitude persona rather than on playing – Adelaide looked in trouble.
It was a mirage.
Johnson opened the final period swishing a three (79-72). Then Shorter pulled up and stuck a 3-pointer (82-72). Shorter then fed Creek for a dunk (84-72), before a drive of his own (86-72) and a reverse layup by Creek (88-72).
It had taken three minutes. The contest was over.
"Yeah I was happy. We faced adversity at 71-71, and a lot of things were going wrong for us at that particular time," Wright said.
"I think from there we outscored them 30-16 so it was great to see our guys hold their composure, play through some tough moments and get the W."
Actually, it was 40-16. A game with 16 lead changes had just reverted to a 36ers' avalanche, Deng back on with focus, scoring six quick points and Anthony Drmic super-efficient.

"They're a well-coached team," Wright said of Illawarra. "Bevo does a great job. They're not going to just back away and go away.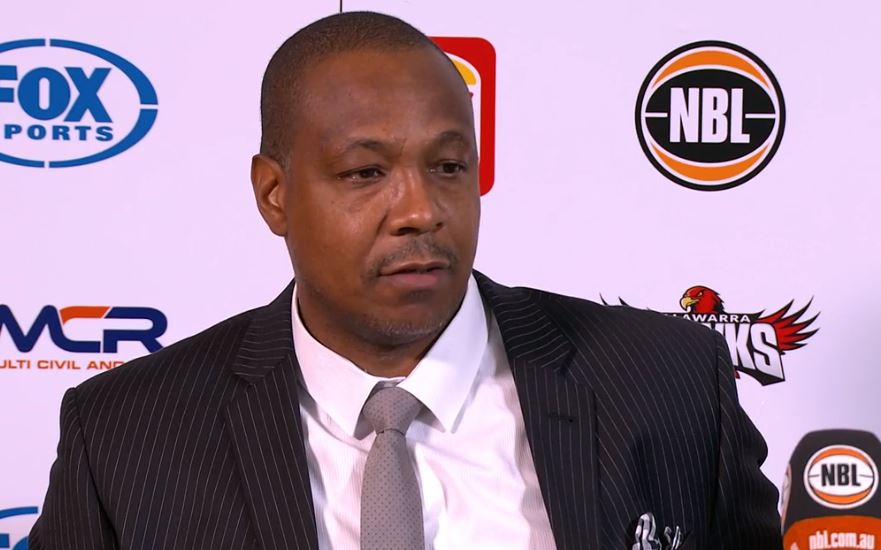 "There's a lot of guys there with pride, there's a lot of guys with a lot of experience of the league so we expected them to make a run.
"They shoot the ball extremely well so if you're up 10 or 12 points, a couple of threes (and) they can get right back in it.
"The response we got, go out and get a win, we faced a lot of adversity – three of our wing players out at one point, another one with four fouls, another one with three fouls, so there was a lot of adversity we faced but to get through it and get the win (was) good."
Beveridge was equally high in his praise of Adelaide.
"Probably Adelaide's had our number this season," he conceded.
"I thought we fought really, really hard. They made some big-time shots the start of that fourth quarter – a couple of threes and a penetration and bang, it's just gone out to eight, to 10 like that.
"They are an outstanding team and right now, they've got all the pieces there to win this championship.
"I've got no idea of the top four, who can win (the championship) but I've faced them three times now and I didn't have too many answers for them.
"What was important for us is we didn't embarrass ourselves."
They certainly didn't. And unlike recently in Brisbane, neither did the 36ers.
ADELAIDE 36ERS 111 (Johnson 21, Shorter 20, Creek 16, Sobey 15, Childress 14, Drmic 10; Hodgson, Childress, Johnson 7 rebs; Creek, Shorter, Johnson 5 assts) d ILLAWARRA HAWKS 87 (Conger 27, Coenraad, Norton 15, Ellis 12, Kay 10; Johnson 9 rebs; Martin 4 assts) at The Sandpit, Wollongong.