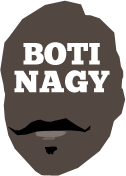 ---
Advertising opportunities available.
Please contact me.
---
Sixteen minutes to glory: NBL PotW
Tweet
IT took reigning league MVP Bryce Cotton about 16 minutes yesterday to turn Perth's imminent loss to Sydney upside down, earning our Player of the Week honour in the process.
And not for the first time in this epic season of overtimes and unpredictability, either!
Jerome Randle had been the star of the contest at The Jungle before Angus Brandt took it at Andrew Bogut for a 13-point third quarter, drawing what at one stage looked a possible Kings blowout back into thriller territory.
Cotton had been struggling mightily, scoreless at halftime and only hitting his first points in the match just over a minute out from three-quarter-time.
He added 10 in the final quarter as teammate Damian Martin's 3-pointer sent the match into overtime, tied 77-77.
And then he went off in the five-minute extension with 14 points, including the go-ahead three-point play and some devastating finishing that left Sydney lamenting it had not closed this out in regulation.
In front of the biggest NBL crowd this season of 13,520, Cotton loaded the Wildcats back onto his shoulders to finish with 27 points, three assists and three rebounds in a statement 95-86 victory.
Yes, there were other good performances across the round, but mostly from players who featured in two fixtures and went 1-1 for the round.
Meanwhile Cotton's 27 points was the highest for any player in NBL history who had zero at halftime. His 14 in overtime was second-highest in a five-minute extension, behind Simon Kerle's 16 for Geelong against Townsville in 1995.
Trust us. When everyone is talking about one player, it was easy picking Cotton as this round's Player of the Week.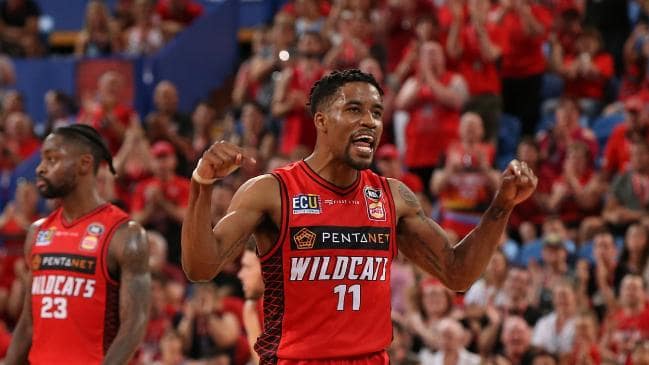 B.O.T.I. NBL PLAYER OF THE WEEK
Rd1 Melo Trimble
Rd2 Todd Blanchfield
Rd3 Finn Delany
Rd4 Cameron Gliddon
Rd5 Bryce Cotton
Rd6 Andrew Bogut
Rd7 Mitch McCarron
Rd8 Lamar Patterson
Rd9 Jarrad Weeks
Rd10 Shawn Long
Rd11 Daniel Johnson
Rd12 Shawn Long
Rd13 Melo Trimble
Rd14 Melo Trimble
Rd15 Shawn Long
Rd16 Kevin Lisch
Rd17 Bryce Cotton