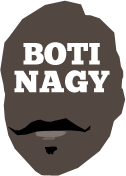 ---
Advertising opportunities available.
Please contact me.
---
Tahlia loves it 'West'
Tweet
THE trajectory on Tahlia Fejo's career, far higher than the peak of the arc on her 3-pointer, won't be slowed by something as paltry as a sprained ankle.
Suffering the injury eight days ago in the WA SBL while shining for the Kalamunda Eastern Suns, Fejo briefly returned home to Adelaide, watching her West Adelaide Bearcats icing Woodville Warriors in SA's Premier League, sister Jasmin putting the finishing touches on the win.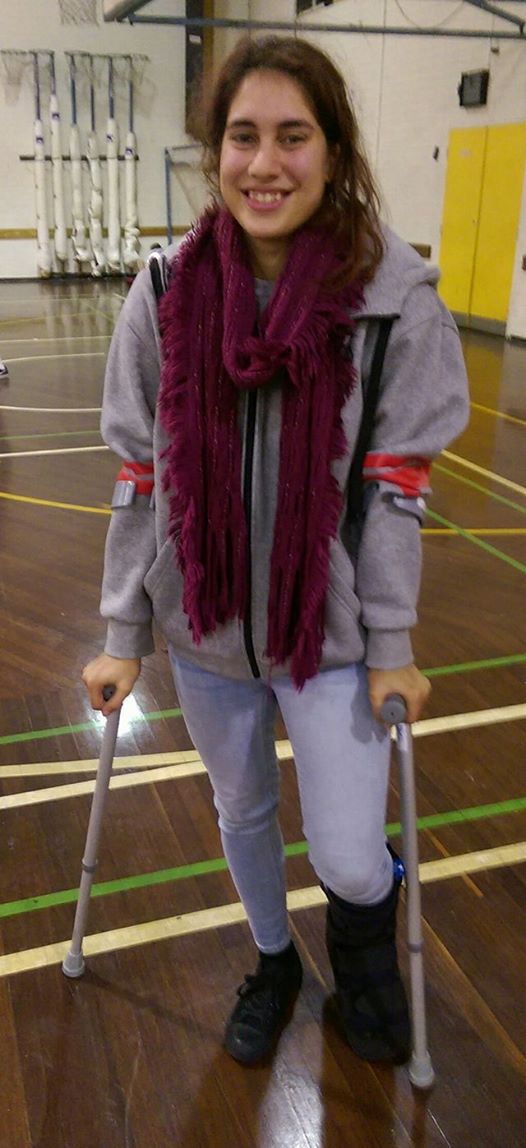 Fejo, 19 and a 171cm playmaking guard, was conspicuous in her moonboot and on crutches but is looking at her 4-6 week recovery time as just a minor interruption on a greater path in 2017-18 with Perth Lynx's WNBL program.
Recruited last year from the Bearcats as a Lynx development player, Fejo immediately was impressed with the club and its professionalism.
"The support we get is amazing," she said, her deal to head west from West rumoured to be worth in the vicinity of $40,000.
There's trainings, individuals, strength and conditioning, nutrition – since being drawn under the auspices of the storied Perth Wildcats' NBL program, the Lynx arguably boast the most professional approach in Australia.
But with former chief executive Nick Marvin a stickler for players recognising there is life beyond basketball and they need to be prepared for it, education also plays a key role.
"The club pays for your study, as long as you are passing your classes," Fejo said.
It has been quite the eye-opening experience for Fejo, initially drawn into basketball by her older sister.
"I have five siblings, my half-sister was in Kalgoorlie, my oldest sister was born in Katherine, my brother in Port Augusta, and Jasmin and I in Cairns," Fejo said.
"Dad was born in Darwin and mum in Coober Pedy.
"Dad played footy and basketball in Darwin. He had the opportunity to play basketball for Melbourne Tigers but went to footy instead and copped a really bad knee injury which finished it all."
Fejo's mother moved from Coober Pedy, a northern South Australian town which has grown beyond its opal-mining roots to today relying as much on tourism to provide employment, its population 3,500 and boasting more than 45 different nationalities.
"She moved to Adelaide when she was 14 and took up basketball," Fejo said.
"My grandparents still live in Coober Pedy."
The first sport at which Fejo tried her hand was football, taking up basketball in school.
"My oldest sister wanted to play district basketball so we kind of followed her," Fejo says.
Her natural talent quickly was evident and she not only was starring for West all through juniors but winning national selection for SA Metro at Under-16 and Under-18 levels.
This year she had the unusual experience of playing against her former state teammates when she averaged 10.1ppg, 4.1 rpg and 2.0 assists for Western Australia at the Australian Under-20 Championship in Bendigo, losing the bronze medal game to SA, 69-71.
"The girls were pretty good about it," she said of her old teammates.
Fejo first was spotted by Perth last year playing for the SA team at the National Baptist Championship at Starplex in Gawler, by Lynx coach Andy Stewart.
"South Australia played in the grand final and after the game he approached me," Fejo said.
"I had no idea who he was and when he asked me for some of my details, I said my parents were there, we should talk with them.
"My sister ran over to mum and dad to tell them I was bringing over the head coach of the Perth Lynx.
"She told them to 'act like you know who he is' and they sat and talked."
Meanwhile, new MAC Adelaide Lightning coach Chris Lucas meticulously was putting together a WNBL team with mostly local players, Fejo high on his list of candidates.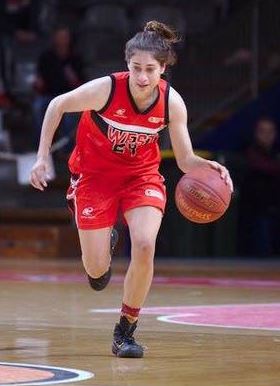 "Yeah, we made every effort to keep her, I sat with her mum and dad," Lucas said.
"Tahlia is extremely athletic with a pretty good feel for the game. Her skillset is quite exciting. But in the end, we couldn't compete with what Perth was offering."
Marvin and Stewart returned to watch Fejo playing Premier League with West and quickly had a two-year contract on the table.
"She's really quick, with a good attitude and young enough for us to be able to work with," were Stewart's first thoughts at the Baptist tournament.
He has not been disappointed, either with the rate of her development or of her commitment.
"Obviously we targeted her because we knew she could also have a positive impact in our community as well," Stewart said.
"She's a good kid, good family."
Stewart spoke of his recent surprise walking into a gym to see Fejo working on her shot only an hour or so before a playing commitment.
"She had a bunch of indigenous kids around her, passing her the ball and she was great with them," he said.
Fejo starred for Kalamunda Eastern Suns in their 98-57 rout of Rockingham Flames in the SBL, leading all scorers with 23 points on 8-of-11 shooting, including 5-of-6 three-pointers, plus four boards, eight assists and five steals.
"I got a text from her state league coach with the details of how well she'd played so I went over and showed those indigenous kids she'd been shooting with," Stewart said.
"You could see the pride grow in them, knowing they'd been passing her the ball and they'd had some part in her success."
Success is something with which Fejo is familiar, last year quarter-backing West into the Premier League grand final, her former team now struggling on a 4-7 record in seventh place and unlikely to see the post-season.
"I think the girls are really missing Trudi (Holland) and her leadership," Fejo said of the former Lightning backup who retired after the 2016 grannie.
"But I'll definitely be back to play for them next year."
In the meantime Fejo is heading back to Perth to focus on her studies to become a youth worker.
"She is right," Stewart said. "If you pass, then the Wildcats or the Lynx will pay for your courses.
"I think Jesse Wagstaff has three degrees now (as a result)."
Fejo spent some time living with her sister Shanelle in Perth before sharing a place with a teammate.
"She was playing basketball and doing athletics when we were little kids," Fejo said of her sister.
"The rest of us kids were her little cheer squad.
"Now she's out at games with her kids, cheering me on.
"When I got here, I wasn't expecting a lot of people would know who I was or anything.
"I was ready for my role as a development player but I got on in three games, just a few minutes, and everyone was on board and so supportive of me."
That only figures to continue growing as Fejo steadily moves into a well-deserved spotlight.