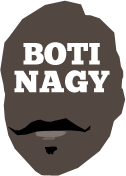 ---
Advertising opportunities available.
Please contact me.
---
Slingshot for 36ers
Tweet
HAVING claimed the Merlion Cup at their first rodeo, the Adelaide 36ers are continuing to forge links with Singapore, the club's key staff in SA this week as part of an ongoing partnership.
Star Slingers forward Leon Kwek is part of the Singapore contingent in town for first-hand exposure to the rigours and expectations of NBL-quality basketball.
"Playing professionally overseas has been my goal so, for this trip, I will seek to find out the difference between what they do and what we do," Kwek told Singapore's The New Paper.
"It's pretty interesting to be involved in activities such as yoga, which helps improve flexibility and control, and Brazilian jiu-jitsu, which allows us to counter physicality.
"On the basketball floor, the intensity, communication and level of professionalism are what I've learnt. It's been an eye-opener."
Adelaide 36ers chairman and owner Grant Kelley lives and works from Singapore and while he soon is relocating to Melbourne, has strong ties with the local community.
"(Slingers co-owner) Mr Wee Siew Kim is a good friend and I have been a Slingers fan for the past four years that I have worked and lived here," Kelley said.
"And there's obviously an Australian connection with Michael Johnson (Slingers co-owner, general manager and assistant coach).
"This is the first of many interactions between the Adelaide 36ers and the Singapore Slingers and I'm really excited about it. I love Singapore and we want to help the basketball scene here."
The 36ers on Tuesday welcomed Kwek, Slingers coach Neo Beng Siang and ActiveSG Basketball Academy coach Chiew Poh Leng for the week-long high intensity sessions.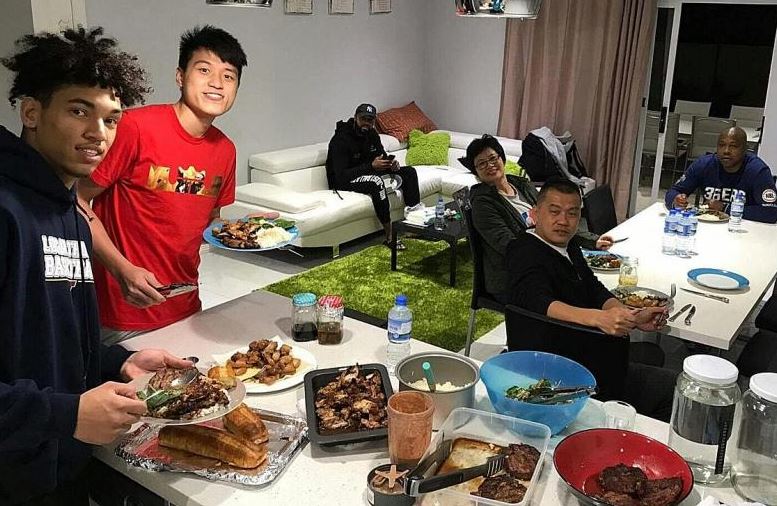 IN TOWN: Singapore Slingers coach Neo Beng Siang (second from right), forward Leon Kwek (second from left) and ActiveSG Basketball Academy coach Chiew Poh Leng (third from right), hosted by Adelaide 36ers coach Joey Wright (far right).
"We have our own facilities at the 8000-seater Titanium Security Arena, a basketball program with a strong culture and technical drills modelled after the NBA, and we welcome coach Neo and Leon," Kelley said.
"Some NBL teams rush to China, but I love Singapore and it is also a gateway into Asia for us in terms of exposure."
Adelaide worked its way past opponents from Chinese Taipei, Singapore, Korea and China, beating Shanghai Sharks in the Final.
While the Sixers rarely were unduly tested, coach Joey Wright said it had been an invaluable bonding experience.
"We got to settle (import) Shannon (Shorter) in, we improved as a group and we're on the same page," he said.
Wright also had the opportunity to exercise amazing restraint in the face of some highly entertaining and influential officiating, a trait that should stand him in good stead this season.
"It was a fanstasic experience for all of us," he said.
The only downside was new import big Ronald Roberts tweaking his knee during the tournament which kept him out of the semi and the Cup finals and now looks almost certain to see him miss the 36ers' NBL home opener on Thursday against Melbourne United.
Adelaide still dominated the Merlion Cup, despite his absence and also that of Sudanese-born Majok Deng, sent home by Singapore Immigration authorities when found to have an incorrect passport.
"We saw the 36ers' strategy and system at the Merlion Cup and I'm trying to build the Slingers to play like them - up-tempo, full-court press, man-to-man, with an element of zone defence," Neo said.
"I hope to pick up some drills from their coach to bring back and implement with the Slingers, ahead of our own Asean Basketball League season.
"The level of basketball is definitely higher but Leon has the potential. I hope doors will open for him and others to play professionally overseas.
"The NBL allows teams to sign one Asian player each and hopefully, step by step, we will get there in the coming years."