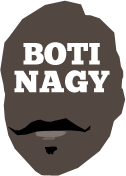 ---
Advertising opportunities available.
Please contact me.
---
Snakes 'n' ladders, Breaks and winners
Tweet
CAIRNS Taipans today finally raised Aaron Grabau's #8 uniform into the Cairns Convention Centre rafters, then jumped on Adelaide from a great height for a huge 94-86 NBL win.
From the moment Mirko Djeric opened the game with a 3-pointer and Majok Deng followed suit in an early 8-4 lead, it was evident the 36ers' plans for immediate redemption after Friday's home loss to Illawarra would have to go on hold for a further week.
Djeric's second three inside the first two minutes for 11-4 meant the Sixers would be playing catchup, though still close at 13-20.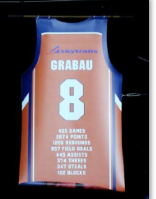 With Nate Jawai also active, Cairns pulled its lead out to 27-13, closing its first quarter scoring on a Jawai dunk for 31-17.
DJ Newbill's triple midway through the second had the lead at 46-31 and Adelaide seemed helpless in the face of the avalanche.
Early into the third, Cam Oliver followed a 3-pointer with a dunk and the lead was 18 at 62-44.
Obi Kyei had some good moments and Jack McVeigh also tried to rally the Sixers' troops but Newbill again spliced a 3-pointer to have the lead at 15 again, 72-57, late in the third.
Trailing by nine with a period to play, Adelaide gave itself no chance, Eric Griffin's complete lack of one-on-one defensive ability, soft floor running and inattention to detail such as boxing out, stinging almost as much as three consecutive Daniel Johnson turnovers, followed by a fourth in the next attack from Jerome Randle. It was comeback suicide.
Newbill made Griffin look like a statue on one play and Scott Machado's solitary basket - he had 13 assists - was a truly special move.
Oliver paired 21 points with 15 rebounds but also smacked away five 36ers' shot attempts in another seriously impressive display.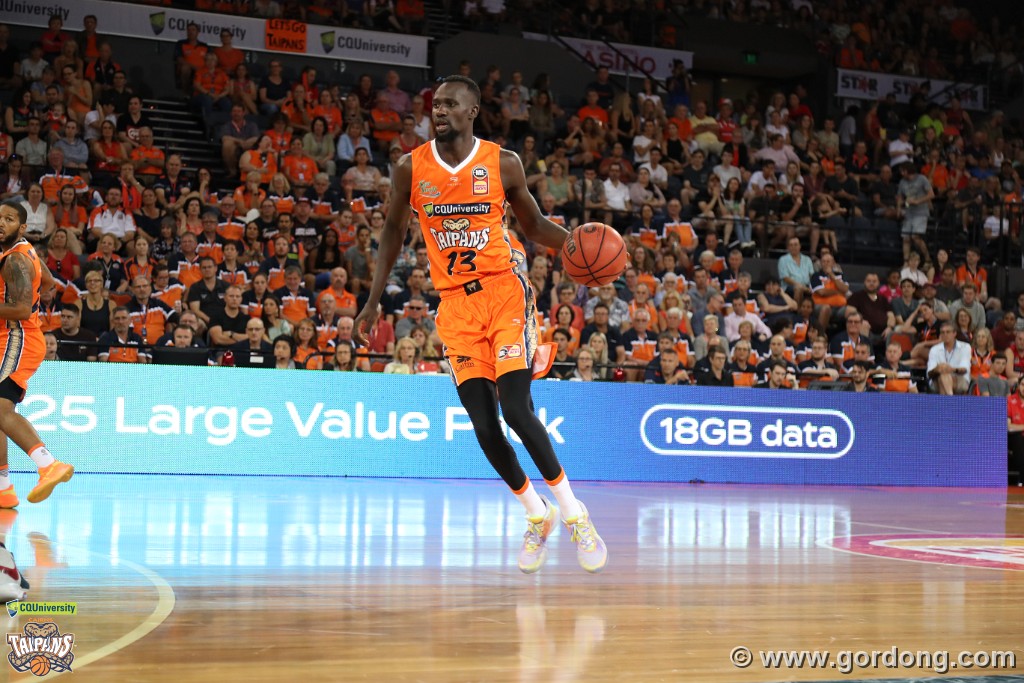 Djeric was fun to watch, though his taunt of Randle after rejecting his shot, which led to a technical and his fifth foul during the final quarter, was just a moment of over-exuberance.
Yes referees - let's kill and remove all emotion from the game. Better yet, just take a leaf from Adelaide's largely passionless play.
With the two losses, Adelaide, instead of staking a claim on third place, slipped out of the top four, replaced by the Orangemen, honouring a Grabau attitude and a man whose singlet was retired more than a decade ago, when he was still playing.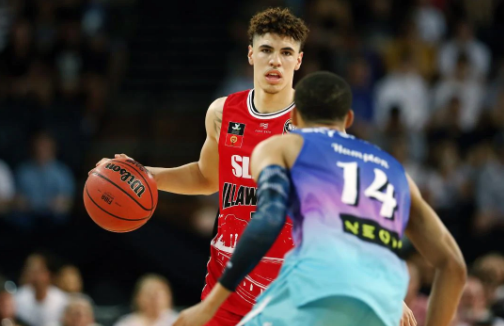 AH, remember those fun days when LaMelo Ball was leading Illawarra and fighting his own battle with New Zealand's fellow "Next Star" RJ Hampton, with millions of people around the world tuning in on Facebook?
Well, with both Ball and Hampton out injured, it was an entirely different and engrossing encounter between the two clubs today in Wollongong, ultimately settled by arguably the player the Breakers have missed the most during his injury layoff, Scotty Hopson.
Hopson and Sek Henry - both with 21 points and five assists - Hopson additionally with eight rebounds, dictated the play for New Zealand which pulled as many as 15 points clear.
Emmett Naar and Todd Blanchfield brought the Hawks rallying back, Blanchfield's triple slicing the deficit to one.
Called for a USF, Hopson could only watch as Sunday Dech levelled the match from the stripe.
So what do you do when you've committed a blue? Stand up and score the match-winning jumpshot with three clicks on the clock.
Hopson and Henry were quality, in contrast to new Illawarra import pair Darington Hobson and Bill Preston who combined for 10 points on 2-of-9 shooting.
Hobson's foul woes again helped shorten the rotation and, yet again, reinforced the Hawks need to be playing Naar, Angus Glover, Hyrem Harris and Dan Grida as many minutes as possible to keep this program moving forward.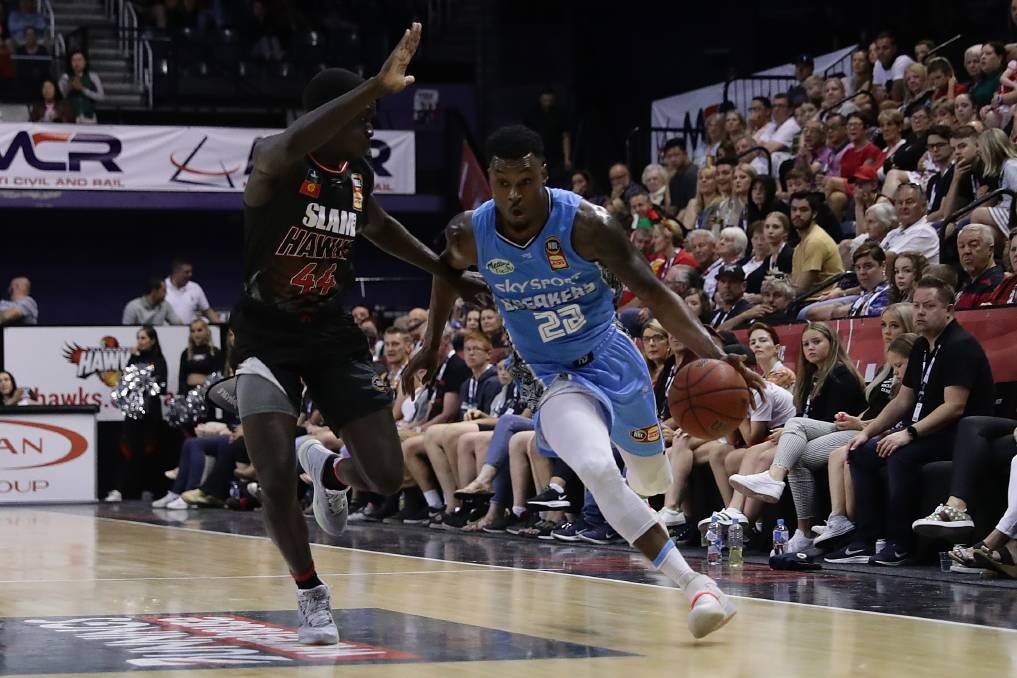 NEW ZEALAND BREAKERS 91 (Hopson, Henry 21, Loe 13, Abercrombie 10; Hopson 8 rebs; Hopson, Henry 5 assts) d ILLAWARRA HAWKS 89 (Blanchfield 19, Ogilvy 18, Naar 17; Ogilvy 7 rebs; Glover 4 assts) at The Sandpit, WIN Entertainment Centre. Crowd: 3,561
CAIRNS TAIPANS 94 (Newbill 26, Oliver 21, Djeric 15, Deng 13; Oliver 15 rebs; Machado 13 assts) d ADELAIDE 36ERS 86 (Randle 19, Kyei, Johnson 15, Griffin 11, McVeigh 10; Griffin 11 rebs; Randle 7 assts) at The Snakepit, Cairns Convention Centre. Crowd: 4,265