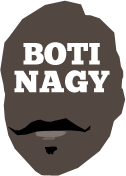 ---
Advertising opportunities available.
Please contact me.
---
So be it - 36ers guard toughs it out
Tweet
IT doesn't take a genius to work out why star 36ers guard Nathan Sobey was benched for much of the NBL clash with Melbourne once it was established he wasn't ill or injured.
There were two obvious options - form, or attitude. (OK, maybe there's a third option - form AND attitude.)
The decision by Sixers coach Joey Wright to sit him out through most of the first half against Melbourne on Saturday was roundly scrutinised, many trying to find more intrigue in the coach's call than what was truly there.
Today, ahead of Saturday's "Remembrance Day" tryst with 2016-17 semi final conqueror Illawarra, both coach and star player only were focused on the way forward.
"It's just basketball, it's part of it," Wright said of any conflict/resolution with his livewire guard.
"Sometimes players play well, sometimes they don't.
"You've got to do what you can to get them out there and get them going so we're just trying to do what we can to get him going."
Wright said Sobey's issues were "process-based".
"These guys get so caught up in results and what they did and their numbers and where they've been at (and) when they don't get those, they start to increase their anxiety levels.
"Then the expectations change amongst them. Not for us.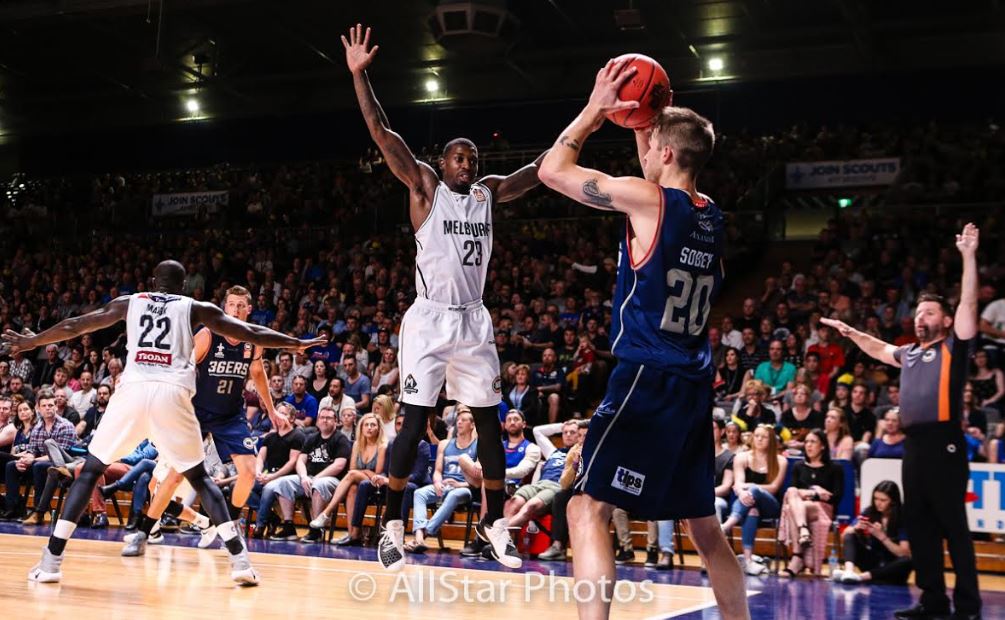 "He's a great player and needs to get back to doing the little things - getting in the passing lanes, getting deflections, knocking it out, getting a couple of dunks, a couple of blocked shots – and it will start to roll for him.
"Not try to go straight to the top and score 20.
"He kind of relies on results to give him the confidence instead of just the process. If you're a great basketball player and it's 30 games, you're going to play five horrible games, five great games and then 20 in the middle – and that's a great player.
"He's a great player and he's just got to realise when he's having those five bad ones, not to be caught up in the anxiety of it."
For his part, Sobey was his usual intense self, focused on working back to his best form.
"I'll be ready to go whenever my number's called and stuff," he said today.
"We're all going to be ready to go. We've got a really depth team this year and if we're all firing, it's going to be tough for teams to guard us."
Sobey admitted to some frustrations at not seeing as much action as usual against United but wasn't shying away from the reason.
"It was understood though," he said. "I haven't been performing to the ability that I can and (we've) got to hold each other accountable.
"And yeah, (I've) just got to improve and get better on the practice floor and take it into games.
"You've just got to get in there and get after it. That's all we can do. Coach always emphasises to play hard and that's what we've got to do and leave it all on the floor.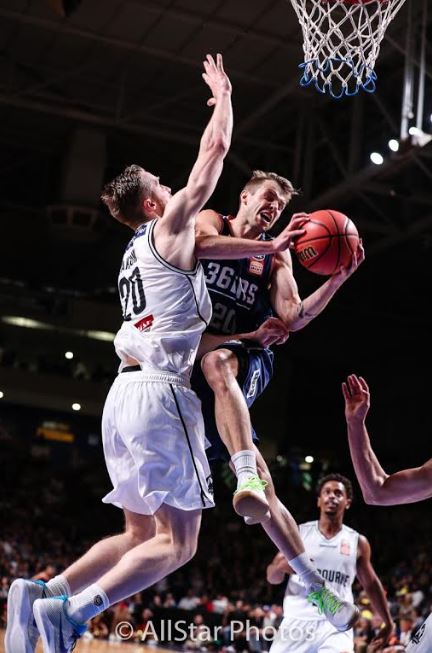 "I've just got to get back to a lot of stuff I was doing last year, just getting really after it on the defensive end of the floor which really helped us last year and got us out in transition and all that sort of stuff, so I've got to really pick that back up."
So there you go. No great mystery there, no particular rift, clash or misunderstanding. Just basketball.
"All I know is he's out here now working hard and you can expect a different Sobey on Saturday night," Adelaide captain Brendan Teys said of his teammate.
"Joey cares about everyone in the team."
The Hawks last season beat Adelaide in five out of seven meetings, reversing a 0-1 semi final deficit to win the series 2-1, the decider at Titanium Security Arena.
It is a contest in which a player with Sobey's physical gifts should thrive.
"He's a guy that's always played with a chip on his shoulder and I think he has to probably understand he doesn't need that chip," Wright said.
"He needs the process and not the chip, but he always responds usually when we push him, and he'll come out and play."