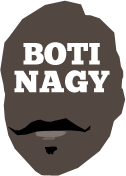 ---
Advertising opportunities available.
Please contact me.
---
Sorry but still can't take BA or WNBL seriously
Tweet
FINALS tip off tomorrow in the WNBL and we're drawing closer to the FIBA Women's World Cup but taking Basketball Australia or the current women's league seriously anymore is still beyond my meagre capabilities. Maybe I need a spouse to do my thinking for me and give me clarity. It seems to be all the rage.
You see for me, it all comes down to integrity and I simply do not see a lot of it on the women's side of our sport, at least not right now.
If we still had an inquiring media, they might like to explore how it is that Olaf Lange, the husband of our Opals' coach, Sandy Brondello, qualifies for that role with the national team.
His mere presence in the program eliminates Cheryl Chambers and Paul Goriss as voices Brondello will hear because you're always going to listen to your spouse first.
That may work a treat for them at the WNBA's New York Liberty but how did Lange even win his Opals appointment? Last I looked he was coaching Russia for the Tokyo Olympic Games, failed to qualify, then he got to go to the Olympics anyway as Brondello's consort, er, assistant.
Don't think for a second his voice over hers didn't contribute to the Opals' awful Tokyo campaign.
But I'm still curious what Lange has done in Australian basketball, other than be something of a non-event as coach of the WNBL's now defunct Logan Thunder.
He may be a career coach but his credentials, other than being Sandy's hubby, aren't exactly overwhelming. You wonder whether his presence in the Opals program is a concession from BA's High Performance people.
Back to Goriss. You recall how the season started with the Canberra Capitals' coach found guilty by BA's independent hearing panel of "engaging in prohibited conduct under Basketball Australia's National Framework for Ethical Behaviour and Integrity in Basketball"?
I know we're all supposed to be jumping around like cheerleaders and waving our pom poms with joy that he now has some coaching gig in the WNBA but frankly I'm still reeling at the lightness of his penalty and the manner all mention of it has now been shushed.
His Capitals didn't do too badly out of the regular season either, strangely enough. For starters, the WNBL did not take the narrow win Canberra secured over Sydney after using confidential footage supplied by ACT referee Simon Cosier, off the club.
Apparently there was no harm done.
Then the WNBL scheduled Canberra, at full strength, to play Southside while the Flyers had several players away representing Australia at the World Cup Qualifying tourney in Serbia.
At the same time, the WNBL scheduled full-strength Bendigo to play an Adelaide Lightning team, minus Opals Steph Talbot and Alanna Smith.
If fixtures absolutely positively had to be played, you might think a competition with integrity would schedule two sides at full strength against each other (no advantage gained) and two with missing Opals against each other (no disadvantage).
But no. Canberra is gifted another win. And that is before Southside forfeits its next match with Canberra. The Flyers forfeited!
Can you imagine an AFL team forfeiting? It's total amateur hour at the WNBL, the penalty for it being a $5,000 fine. Wow.
By the way - that's now three wins the WNBL gifted Canberra.
Wait, there's more. The Perth-Bendigo fixture was not played after being postponed.
Did anyone at all contemplate how that additionally might impact MVP voting or even stats numbers? There goes the integrity in those.
So we have best-of-three semi finals opening with fourth-placed Adelaide away to regular season champ Melbourne and the Caps off to Perth to bring to a close a season of mismanagement and decision-making lacking in integrity.
And whatever was the (anything-but)transparent result of the independent investigation into BA's High Performance area? Thanks for sharing and restoring the basketball world's confidence in the process.
But yeah, it's all great. Pardon me if I don't don my cheerleader gear.
All that said, the premature but understandable retirement from basketball by Opals and Flyers captain Jenna O'Hea is a sad one.
I have no doubt the behind-closed-door stresses associated with the problems in the US for the Opals well before the Olympics, and ongoing issues with the team's culture contributed to Jenna's decision.
Recalling when she first burst into the big league as "the next Penny Taylor", Jenna has hit so many big shots in big moments in big games that they remain the most lasting and enduring memory of her.
She will sorely be missed, the game poorer for her departure.
And right about now, it really cannot afford to be much poorer.