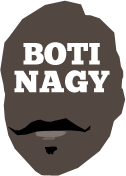 ---
Advertising opportunities available.
Please contact me.
---
Sources tell me... 2
Tweet
SOURCES TELL ME … 2 : OK, that should read "sauces" because this info comes directly from key insiders, Messrs Hollandaise and Bernaise, and Mademoiselle Bechamel, so expect these to spread.
Here we go:
AS explained here earlier this week, Damian Martin was not considered for the 20-man Boomers squad for the Asian Cup in Lebanon in August due to family reasons.
Those wondering about Nathan Jawai's omission, it is because the Beast of Bamaga has a shoulder injury and is unlikely to be ready until September.
Aleks Maric (below) has taken his highlights package from last NBL season and offered his services to WWE.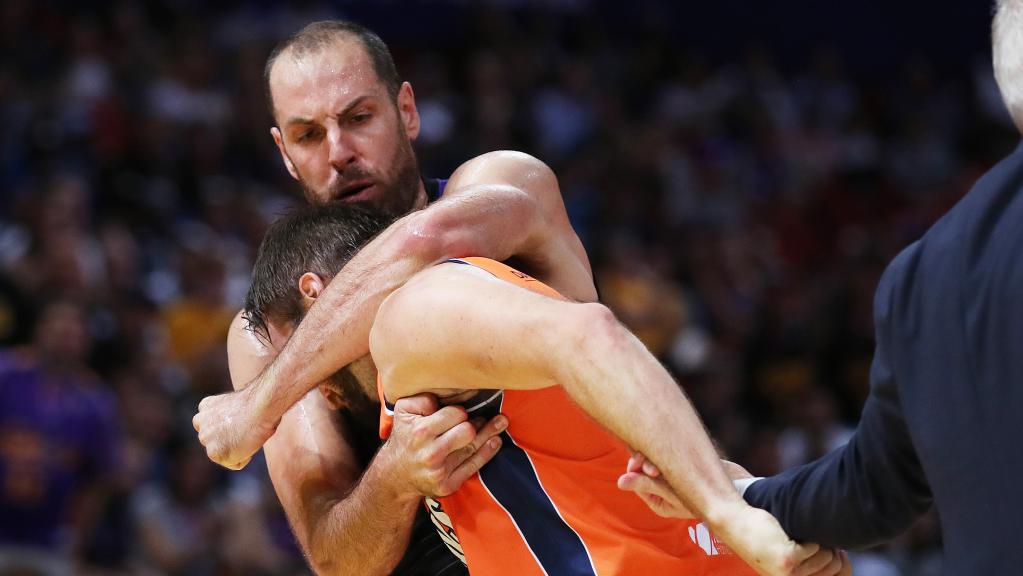 * * *
EXPECTING a family addition in the very near future, The Big O of Wollongong, Oscar Forman, also soon should join Tim Coenraad back at Illawarra Hawks with what may be his last NBL contract.
Coenraad signed yesterday when the club promised him two more vowels for his surname before Phill Jones rang from New Zealand to tell him the Breakers were offering unlimited consonants.
"Wish I hadn't been so haaasty," Tiim may well have said. But I doubt it.
* * *
THE wider basketball community still is wondering who truly is selecting Australia's 3X3 teams for FIBA World Championships?
Yes, High Performance GM Jan Stirling had this to say last month when Bec Cole, Amelia Todhunter, Nadeen Payne and Carley Mijovic were named to represent Australia in France from Saturday.
"The selection process involved nominations from all WNBL club head coaches, before a panel of current WNBL coaches, with input from former Opals coach Carrie Graf, identified the team," Stirling said.
In other words, we are miles behind in this short-form of the game, have no real clue who to select or what selection criteria even should be, given this is a very different style from the traditional game.
Basically, coaches threw up some names, Carrie and a "panel" had "input" and the final foursome was picked by someone writing down all their favoured names and spinning a top to see which ones it stopped on.
We really need to get our act together on 3X3 because if this is how BA will be picking its Tokyo Olympic Games team, we could have a fiasco to rival last year's Opals' final 12 for that Rio disaster.
That said, we should be completely behind our team but this process needs serious revisiting.
* * *
INTERESTING our most recent Opals coach was not consulted. But then we know who he would have selected.
* * *
WE won't have long to wait for the next breathless update on where Isaac Humphries is today.
* * *
SYDNEY Kings coach Andrew Gaze is on the Indiana Pacers' bench as an assistant coach for the NBA Summer League in Orlando from July 1-6.
Gaze and Pacers' head coach Nate McMillan have history dating back to 1989 when Australia's most decorated player tried out for the NBA's Seattle Supersonics.
McMillan was a Supersonics stalwart as a player, his No.10 uniform – Gaze's preferred number – retired by Seattle where he was a one-club player over 12 years, including the unsuccessful 1995-96 NBA Final against Luc Longley's Chicago Bulls. (OK, Michael Jordan's Chicago Bulls.)
Rumour is it was Michael Champion who put in a good word for Drewey…
* * *
TELEVISION coverage of both the NBL and WNBL in 2017-18 promises to be innovative and "fantastic", allowing each home club to show off its own personalities.
My (e)mail is Mark "Wortho" Worthington is part of the commentary crew so you already know it has taken a quantum leap forward.
Now if someone out in TV land would just realise how much value Nathan Strempel and Matt McQuade bring to a broadcast, we could ALL be happy.
* * *
AT least two – maybe more – but two prominent SA Premier League women's starters for their respective clubs, both with past Lightning involvement, seriously are contemplating AFLW options.
* * *
DAMON Heuir and Jesse Wagstaff are considering playing for a new 3X3 team.
Requirements are a good halfcourt game, high basketball IQ and a man bun.
* * *
NO more calls please, we have a winner and it is dual-Perth Wildcats' championship guard David Close.
He caught the debut last week of "Sources Tell Me", got in touch with former Wildcats CEO Nick Marvin and his rings from the 1990-91 seasons soon will adorn his hand. Or a trophy cabinet. Or a safe.
* * *
IS it just me or do you also think Delly would have made some difference to Cleveland as the Cavaliers buckled under 4-1 to the all-conquering Golden State Warriors in the NBA Finals this week?
Matthew Dellavedova may not have gotten the Cavs over the line against such a deep, quality team but what you DO know is he would have pounced on every loose ball and hustled his tail off, unlike some of his low basketball IQ teammates.
And do you think maybe Andrew Bogut might also have helped against Draymond Green and the Big Paluka, if Bogues had not gone down with injury?
Maybe I'm just biased.
* * *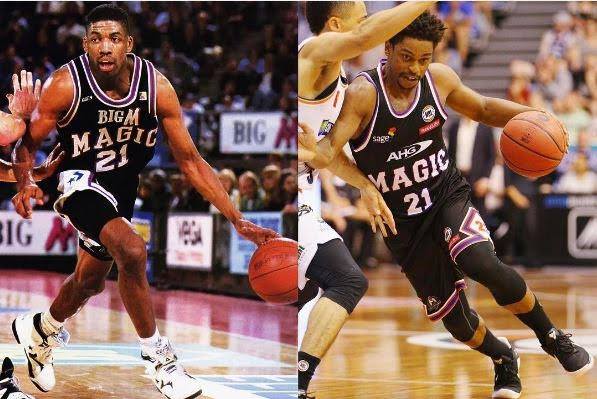 OK United fans. Which Magic #21, in their prime, would you rather have now? Rob Rose or Casper Ware? How's that for the very definition of being between a rock and a hard place?