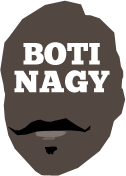 ---
Advertising opportunities available.
Please contact me.
---
Sources tell me... 3
Tweet
SOURCES TELL ME … 3 : OK, that should read "sauces" because this info comes directly from key insiders, Messrs Hollandaise and Bernaise, and Mademoiselle Bechamel, so expect these to spread.
Off we go:
GET ready for a big one with news coming down the pike saying Hakim Warrick, he of the 2015-16 Melbourne United crew after being recruited there by NBA buddy Josh Childress, will be back in the NBL soon and shopping at HarbourTown.
Yes, Sydney is front-running for his services with centres Aleks Maric and Julian Khazzouh seeking different pastures and the NBL moving more toward athletic running bigs than traditional post-up men.
* * *
THOSE of you ready to settle in for several hours of riveting television tomorrow – a.k.a. the annual NBA Draft – word continues to build that Jonah Bolden, son of NBL stalwart and championship-winner Bruce Bolden, has firmed as our most likely selection.
* * *
STILL with the Draft and Terrance Ferguson's fortunes also appear to have risen, heightening the expectations of his former Adelaide 36ers' coach Joey Wright that he will go in the first round.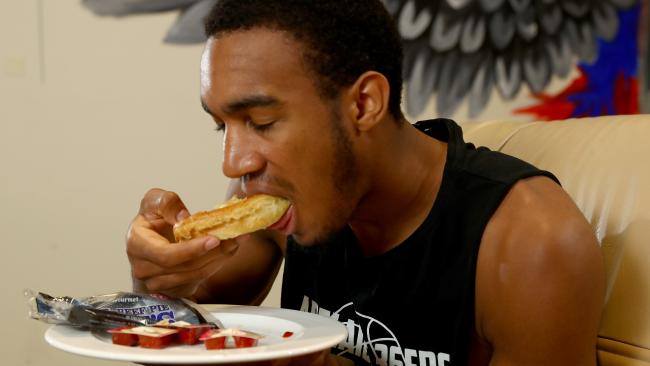 A brilliant documentary about Fergie's run with the Sixers and his time in Oz airs tonight on ESPN at 6pm and 10pm AEST, 5.30 and 9.30 for his Adelaide fans, and again tomorrow morning at 7 AEST, 6.30am in SA.
His draft chances are anything but pie-in-the-sky.
* * *
GREAT news. After tomorrow's NBA Draft, we won't be subjected to any more of the ceaseless reports of what Isaac Humphries is doing every day and finally will know if his University of Kentucky gamble paid off.
Humphries' interview post-Lakers workout, when he confused LA coach Luke Walton with a former Vanderbilt opponent, maybe wasn't his best moment though.
* * *
FROM "Sources Tell Me 1:

Well then, that didn't take long, did it? Hats off to Ms Bechamel for that one.
* * *
HEARING longtime Sydney Kings TV and Radio caller Matt McQuade will have a shot for FOX Sports, commentating the NBL All Stars matches against China next month.
Let's hope it is the long overdue break Matty has needed to bring his meticulous research, knowledge and insights on the game to a national broadcasting audience.
* * *
DON'T say "Sources Tell Me" isn't nailing it. We gave you the following in Vol.1:

Today Daniel Dillon posted on Instagram with the following: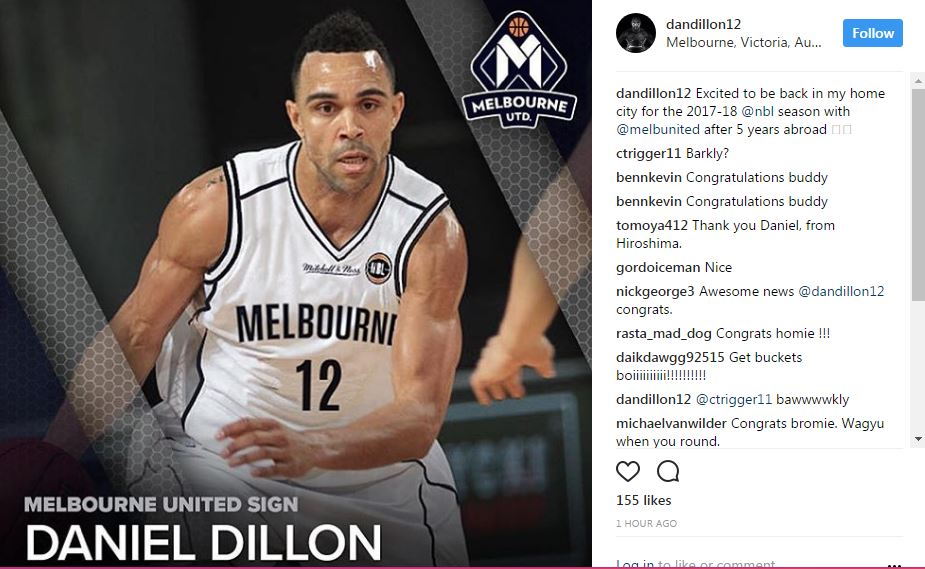 We stand correct, Ed.
* * *
MATHIANG Muo had two very strong workouts with Sydney and Illawarra last week, leaving a good impression at both clubs.
* * *
MAYBE Joe Ingles' friendship with Hawthorn captain Jarryd Roughead is bearing fruit with the AFL star spotted shooting hoops today at Adelaide's suburban Wayville Sports Centre.
But no, it's not going to be a code switch – a la the opposite of Hugh Greenwood from NBL to AFL – but just some Hawthorn limbering ahead of its match with Adelaide Crows tonight.
Not that it makes any difference but Luke Hodge has a jumpshot to make Roughie weep.
* * *
MR Hollandaise reports the pressure is building on Basketball Australia to lift its game in regards to 3X3 basketball where we are lagging so far behind much of the world that we're looking somewhat like the Socceroos playing Brazil.
Given the steady growth of 3X3 worldwide and discussions at least four years ago of FIBA's intent on driving it towards being in the Olympics – clearly no-one at BA was paying attention or taking any of that too seriously – we're now almost totally dependent on Champions League Basketball's CLB3X3 to lift our lowly international ranking.
And, in typical BA fashion, any advice or assistance CLB is prepared to offer will be rejected by "those who always know better" as far as elite programming goes, while we continue to stumble around, largely in the dark.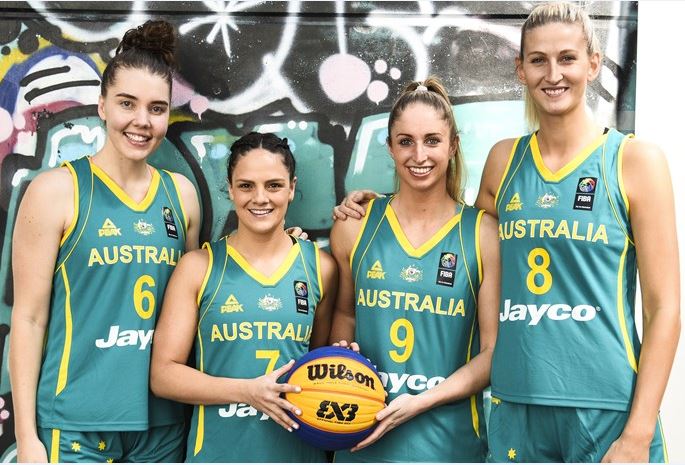 OUR 3X3 TEAM: From left, Nadeen, Amelia, Bec and Carley. Pic courtesy FIBA.
Rebecca Cole, Carley Mijovic, Nadeen Payne and Amelia Todhunter did us proud at the FIBA 3X3 World Cup in Nantes before being eliminated at the conclusion of the intrapool stage.
Russia won the women's Gold, Hungary struck Silver and Ukraine had the Bronze.
Serbia took Gold in the men, Netherlands finished with Silver and France won Bronze.
As you can see, there is no "traditional superpower" in the 3X3 form of the game so we have – or had – a real chance to be contenders. Instead, our men were not considered in the top 20 nations and our women again bundled out ahead of finals.
It should have been an easy medal opportunity for both Australian men's and women's teams at Tokyo 2020 - where 3X3 makes its Olympic debut - had we started properly 3-4 years ago when the writing clearly was on the wall.
Good thing there's no funding associated with medalling…
* * *
BRISBANE Bullets' 2016-17 replacement import Jeremy Kendle, coming off a solid NZ-NBL season where he was scoring at a 21ppg clip, is engaged to a New Zealander.
Did someone say "citizenship"?
* * *
WORD is United coach Dean Vickerman has cooled on Josh Childress, worried about his resilience after only managing 31 games out of 56 in two years at Sydney Kings.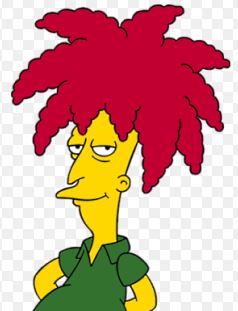 Last season Childress played 40 out of 62 games with Sanen Neophoenix in Japan's B-League, leading the team with 18.9 ppg and 9.5rpg.
How would he go though if he wasn't playing 30-plus minutes?
Hearing he still has NBL options…
PS
I have no idea why the picture (right) has suddenly appeared.
TOMORROW: Wright's wrongs re off-season selections. Boomers and NBL All Stars.