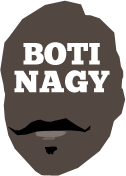 ---
Advertising opportunities available.
Please contact me.
---
Sources tell me... 9
Tweet
SOURCES TELL ME … 9 : SSH. Have you been paying attention? There's so much cooking in the NBL, WNBL, NBA and elsewhere, you need reliable sauces to get the good (olive) oil. And we've got them right here!
IT'S never too hot in the kitchen but Mr Hollandaise informs me a past superstar power forward of the NBL will have a huge announcement sometime in the very, very near future.
Stay tuned.
Regular sauces, namely Messrs Tomato, Barbecue and Sweet Chilli are goading me into pushing Josh Childress as an import prospect for Perth Wildcats now Devondrick Walker has suffered a long-term foot fracture at practice.
It's true Childress had some interest in playing NBL this season and was on Melbourne's radar long before it realised it could snaffle Casey Prather.
The 36ers also were in talks with the former Sydney King but can you picture him at Perth?
"Josh, this is Jesse. Jesse, this is Josh."
"We've met."
Nah. It's a fun thought but until Lachy Reid declares it to be so, it is just a bit of mischief.
* * *
MELBOURNE signing Prather and then producing this provocative promo pic for it incited a few of the wilder Wildcats.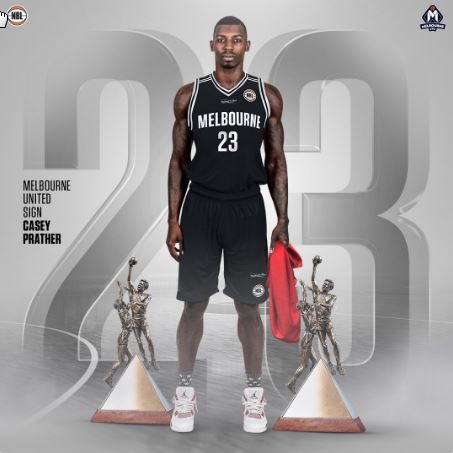 They were definitely diving for their schedules to see when Casey would be back in the west with his new club and producing their own variants of the pic, with bags of money etcetera.
(The irony of that is clearly lost on a few.)
But it is genuinely exciting to see what NBL 2017-18 holds and if new rivalries are being sparked, so be it.
* * *
SPEAKING Wildcats, the club today unveiled its new threads for 2017-18.
Captain Damian Martin is modelling the home uniform while import Derek Cooke Jr has the away strip for matches in Adelaide, Brisbane, Melbourne and New Zealand.
Angus Brandt also is wearing the away alternate for matches in Cairns, and against Illawarra and Sydney.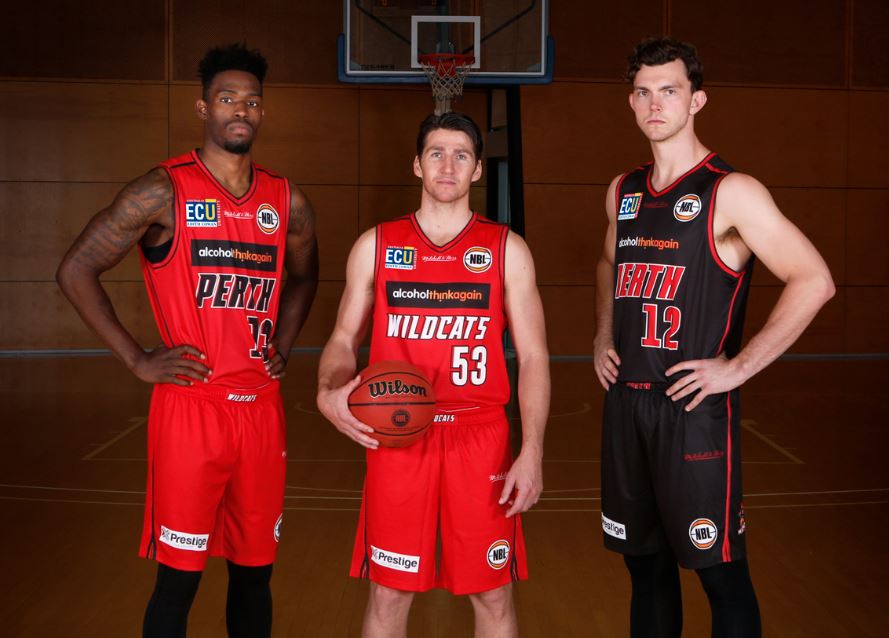 * * *
STILL in Perth but switching to the WNBL's Lynx, 193cm centre Amanda Dowe, 26, formerly of University of North Carolina at Charlotte, has joined the club from European stints in Spain, Italy, Brazil, Germany and France, most recently with French club Landerneau Bretagne Basket.
Dowe led the league in rebounding (10.1rpg) while averaging 7.6 points and 1.6 steals per game.
She joins fellow new import Courtney Williams, 23 and 173cm, who will bring WNBA experience at Connecticut Sun to the club.
Williams is delivering 13.5ppg, 4.5rpg in 27 minutes a night as a starter and joins Perth as one of the highest credentialed recruits in the club's history.
Perth's arch rival Townsville Fire have signed American guard Laurin Mincy who has been kicking it in Israel after missing Seattle Storm's 2016 roster.
* * *
DON'T say quality sauce Mr Bernaise didn't come through with this one on July 26, telling us the preseason Blitz would be back and in Traralgon:

And as if to say "you're right", let's hear from the NBL -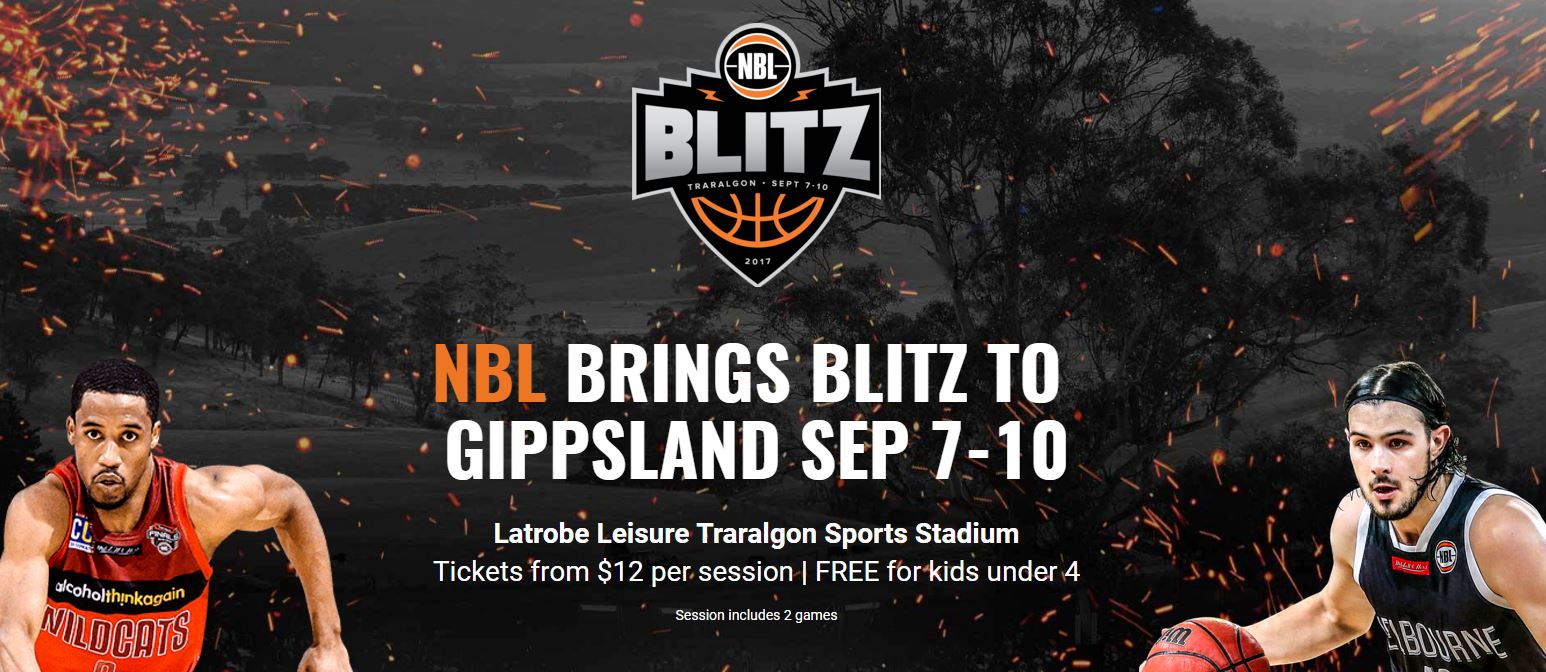 * * *
NEW faces continue rolling into our leagues with Sydney Kings today unveiling new import Travis Leslie to the media.
Leslie, 27, is a 193cm shooting guard who had a taste of the NBA with the LA Clippers in 2011-12 and has played D-League and in France, Lithuania and Germany.
Adam Thoseby at the Kings has a unique story, holding joint Australian and British citizenship. The Melbourne-born swingman played college basketball at Utah State (2011-2012), South Dakota (2013-2015) and Georgia Southwestern State (2015-16) and has represented Great Britain in the 2011 FIBA Under-20 European championship.
Thoseby, 26 and 195cm has been logging Big V time at Knox Raiders.
* * *
STILL in Sydney but switching to the WNBL champion Sydney Uni Flames, must confess to being incensed by a Daily Telegraph piece which erroneously tried to paint the club as some kind of pauper as it combats rivals and their so-called "cash splash".
Last time I looked, Asia Taylor was back and several clubs tried for her services but could not afford her. There she is though, back in the Flames' team for its title defence, only Leilani Mitchell missing from last season.
Having regained Rio Olympian Katie-Rae Ebzery and with Tahlia Tupaea ready to step up, the champs defend with a mostly unchanged lineup.
To label Townsville as "deep-pocketed" tends to overlook that before Lightning coach Chris Lucas went up there, the Fire were virtually bankrupt and heading the way the Crocodiles eventually went.
Again, to say Melbourne and Adelaide have overhauled their lineups "in a wild spending spree" is to be a long way out of touch with reality.
"There has been big spending in the off-season," Flames coach Cheryl Chambers says in the article.
But none by Sydney! Heaven forbid!
* * *
OK, enough is enough. Yes, Kyle Adnam is a popular player and justifiably so. The Melbourne United guard works his butt off and takes nothing for granted.
He's a fan favourite with his "every man" appeal.
He worked hard for Joey Wright as a DP at Adelaide 36ers before a similar role at Illawarra Hawks.
His elevation at United might have been the only thing (can't)coach Dean Demopoulos got right in two years of keeping Melbourne under-achieving.
But can we please stop the propaganda regarding Kyle's highly-anticipated matchup with … Russell Westbrook?!
I mean, come on. Let's keep it a little bit real.
It's fabulous Melbourne will play Oklahoma City Thunder on October 9 but an nbl.com.au story on Adnam not being afraid of Westbrook?
Sometimes you have to wonder if folks forget they are writing for the league and not the club Larry Kestelman owns.
"It's going to be a huge challenge but also a great learning experience," Adnam is quoted saying in the story. As well as: "He's a great defender but he has to defend me too."
Yes. I'm sure he is staining his pants at that very prospect.
"Wild Kyle" averaged 3.6ppg and 1.2apg last NBL season while Westbrook (below) was breaking Oscar Robertson's 55-year-old NBA triple-double record, averaging 31.6ppg, 10.4apg and 10.7rpg on his way to winning the Most Valuable Player award.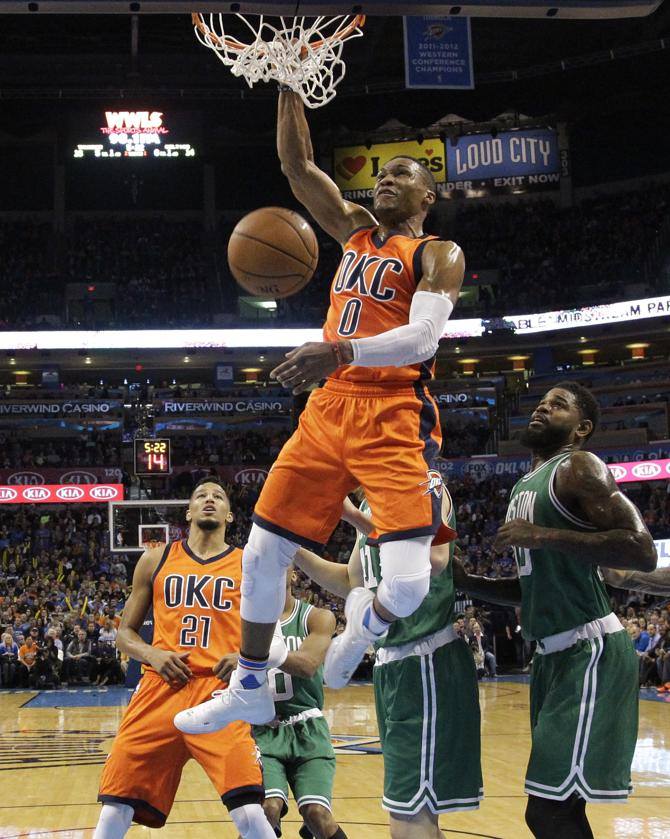 So please, take a breath. The story that might make sense is how United superstar Casper Ware, who averaged 22.1ppg and 4.5apg in the NBL last season, figures he'll fare against Westbrook.
Let Adnam enjoy his 19 points for the Emerging Boomers in their 105-83 win over Estonia at the World Uni Games, the second time he's enjoyed double figures in six games, the other one in a rout of Mozambique.
* * *
IT would be remiss in the extreme to let "FIBA's Folly" of not naming a single Boomer on its Asia Cup All Star Five to pass unobserved.
Australia, in its Cup debut, was unbeaten going on to claim the Gold and won by an average of 29ppg. OK. It's not the Dream Team's 43+ points per game margin but it was pretty darn impressive for a Boomers team which ultimately did not have a single Rio Olympian in it.
Mitch Creek should have been in the 3-spot and Daniel Kickert in the four. It's that simple.
I truly enjoyed the commentary (and the obvious LACK of relentless music at the Cup) but they got it wrong when they tried to rationalise the fact no-one in the green-and-gold was in the Star quintet.
They made the case that the team was so evenly balanced and had so many great contributors – which is indisputably accurate – that perhaps it was too hard to separate any of the Aussies.
Bull$h!+.
If that's the case, no player from the USA should ever make a FIBA All Star Five, given the manner in which they dominate the overwhelming majority of tournament opponents.
It was just crap and reinforces the belief in some quarters that FIBA has a bit of a twitch about Australia, dating back to its 2014 World Cup.
Shea Ili's selection at point guard was completely justified and well earnt. Had he not been injured against the Boomers in the semis, the likelihood is both Oceania competitors would have come home with medals.
But then they probably would have tossed him out of the All Star Five.
* * *
REPORTS are building that Boston Celtics are looking long and hard at NBA champion and multiple Olympian Andrew Bogut.
Pretty sure Bogues wouldn't mind and wouldn't that be fun, having him reunite with Aron Baynes in the green-and-white instead of the green-and-gold?
Of course there's also that third "Australian-born" player, Kyrie Irving, heading for the roster, although that trade still could stall following Isaiah Thomas' poor physical at Cleveland.
* * *
OK, Ms Bechamel got Childress to United wrong but she was pretty good with the rest:

* * *
DON'T forget to get onto www.basketball.net.au for the link into tonight's women's Gold Medal match at the World University Games, tipping off at 10pm AEST, 9:30pm in SA and 8pm in WA.
If there's an All Star Five in this and Darcee Garbin isn't in it, there needs to be an international Royal Commission!