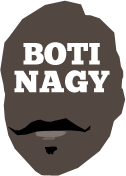 ---
Advertising opportunities available.
Please contact me.
---
Sportsdeck Dream Team Week 2
Tweet
DANIEL Johnson leads the way - says our resident Dream Team expert "Crystal Ball" on the eve of NBL Round 2...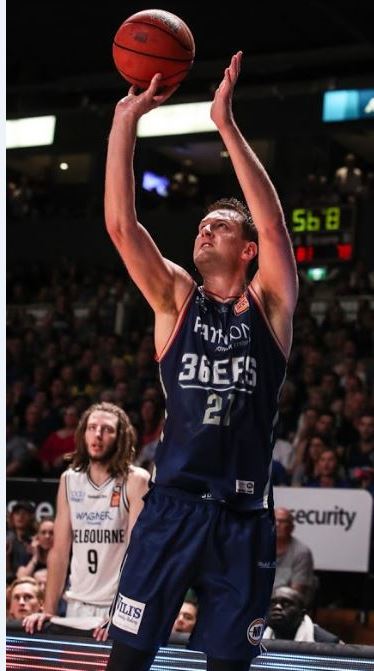 Congratulations to all those who picked Adelaide's Daniel Johnson as their captain for Week One of the Dream Team Season.
Johnson recorded the highest score of the round with 110 Dream Team points, providing Team Managers with a whopping 220 points in total for those who chose to make him their captain.
Melbourne's Josh Boone and Perth's Nick Kay were no surprises with their impressive returns of 94 points.
The highest team score of the round was recorded by 'SB.1' with 626 points followed by 'That Team' on 625.
The Illawarra v Melbourne United game went to quadruple overtime giving players on these times an extra half of basketball in which to rack up vital points. Keep in mind this may provide a one-off boost to a player's value which may prove to be unsustainable and not reflective of their 'true' worth.
There were some big disappointments in the first week with premium-valued players such as Sydney's Kevin Lisch and Brad Newley, Adelaide's Adris DeLeon, Illawarra's Cedric Jackson and even Melbourne's Casper Ware all returning figures well below their value.
If you have drafted any of these players into your Dream Team you don't need to panic just yet. With two trades allowed each week, you still have time to get rid of them before Round 2 and avoid realising these expected big drops in value.
The modestly-valued David Barlow ($49,100) of Melbourne United had an excellent return of 70 points in the first round and should be a key trade target for Team Managers before Week 2 tips off.
With Melbourne playing four doubles in weeks 3-6, Barlow should be traded into your team for Week 2. He will provide a nice cash injection for your team at extremely low risk and hopefully a healthy return in points over the next several rounds.
Of the new imports, Perth's Terrico White, Cairns' Romelo Trimble, Melbourne United's DJ Kennedy, New Zealand's Patrick Richard and Adelaide's Jacob Wiley all posted impressive returns and should be considered as potential additions.
Brisbane's Alonzo Gee ($116,700) had a very average return of 48 points over his first two games. He looks likely to drop in value, but it may not be a significant amount. With doubles coming up in weeks 3-5, he still has the time and opportunity to turn his value around.
Sydney's Brian Bowen ($60,500) is another worth watching. Recording 24 Dream Team points in his first game in Round 1 provided a nice foundation to build a solid price increase following Round 2.
Perth's Mitch Norton ($72,300) presents great value at the moment and should experience a nice, dollar value increase following his good return in Round 1.
In Week 2, only Adelaide and Sydney are playing doubles.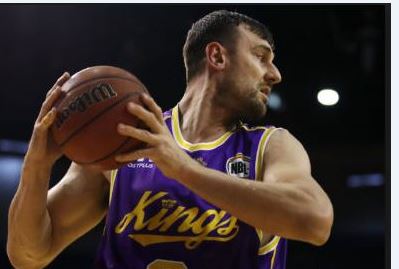 As a result, Daniel Johnson, Andrew Bogut or Jerome Randle look likely to provide the highest Dream Team score of the second round. While all three rate at or near the very top in value, they are worth consideration, as their values should increase while providing impressive point returns.
However, there still remains plenty of reasons to retain some dollar flexibility in your teams and adding any of the above three is likely to put many Team Managers close to their maximum spend of $1 million.
The majority of players will see their prices increase/decrease in Week 2 – as they will have played their third game and that is the first time a player's value can change.
But there are potential diamonds in the rough that may convince you to hold some dollars in reserve for trades after Round 2.
Cairns has only one game in each of the first two rounds, which means its players will not experience a price change until after Week 3 at the earliest.
Romelo Trimble ($116,700), DJ Newbill ($132,400) and Nathan Jawai ($58,000) can expect to see significant price rises after Round 3 if they continue to build on their impressive Round 1 performances.
However, Cairns will play fewer games in the first half of the season than any other team in the league which is a significant drawback to including them in your team.
Brisbane's Matt Hodgson and Melbourne United's DJ Kennedy both missed a game in Round 1 and both only have a single game in Week 2.
Both players should be on your Watchlist because if they repeat their Week 1 score in Week 2 you can expect to see a substantial point increase after Week 3 when both are scheduled to play doubles.
It may pay to keep these players in mind – and how much money you have left in the bank – when making your Week 2 trades.
In Chess, planning your strategy two or three moves in advance is critical to your success.
Apply this same strategy to your Dream Team.
For example, if you plan to trade in expensive players such as Daniel Johnson, Josh Boone, Andrew Bogut or Jerome Randle before Week 2, will this still allow you the salary cap flexibility you will require to trade in Romelo Trimble, Matt Hodgson or that surprise player that you just 'must have' on your team in the following week?
Short-term pain may result in long-term success.
Good luck, have fun and choose wisely.
WEEK 2
Injuries
Make sure you are up to date as possible on any injury concerns. Regularly check in with NBL-related websites to find the latest information and updates.
Melbourne's DJ Kennedy and Illawarra's AJ Ogilvy both missed time on the floor in round one.
Captain picks
Daniel Johnson, Andrew Bogut, Jerome Randle, Jacob
Wiley.
Premium Trade-ins
Terrico White, Jerome Randle, Nick Kay, Daniel Johnson, Andrew Bogut, Jacob Wiley, Josh Boone, Cam Gliddon.
Value Trade-ins
David Barlow, Mitch Norton, Tim Coenraad, Anthony Drmic, Brian Bowen.
Trade-outs
Cedric Jackson, Brad Newley, Adris DeLeon, Casper Ware, Shea Ili, Nnanna Egwu, Jesse Wagstaff, Armani Moore.