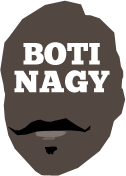 ---
Advertising opportunities available.
Please contact me.
---
SPORTSDECK NBL DREAM TEAM LAUNCH
Tweet
IT'S a big day today as the NBL tips off and Basketball On The Internet introduces a new weekly feature for fans of Sportsdeck Dream Team NBL Basketball.
Yes, B.O.T.I. joins the new world today with our special weekly secret columnist "Crystal Ball" - I think he'd prefer "Crystal Balls" but there ya go - providing fans info and updates.
We're extremely excited to give readers this new weekly column to look out for before playing Sportsdeck Dream Team basketball. Take it away CB...
LIKE many basketball fans I celebrated with glee the AFL and NRL football code finals last week – because that means basketball is back on the menu baby!
A great way to help yourself keep uptodate with the weekly goings on in the National Basketball League is to create and maintain your own fantasy team.
There are two main options to participate in a fantasy league - Sportsdeck Dream Team NBL and Sportsbet Fantasy NBL.
The two competition formats are very different and do not cross over. There are significant rule differences between these two leagues.
I began playing Sportsdeck Dream Team NBL a number of years ago when it was supported by the NBL. However, the NBL changed their official fantasy league to Sportsbet Fantasy NBL league a couple of years back.
Both are great fun and both will give you fantastic insight and knowledge into the current NBL season if you play regularly.
However, this regular column will only deal with the Sportsdeck Dream Team NBL.
For those extensively experienced with playing Dream Team, this column will offer very little in the way of assistance. However, for those who have never played before or maybe have only played for a year or two, I hope it offers some beneficial insights.
Each week I will endeavour to provide my own personal insights, tips and information that may be helpful for you to become a successful Dream Team Team Manager.
This column should only ever be used as a general guide to help you form your team (and destroy your opposition whenever possible).
While I will do my utmost to provide interesting and factual information on a weekly basis, I take no responsibility for omissions, incorrect figures, typographical errors, factual errors etcetera.
The responsibility is on YOU as Team Manager to double-check any information provided in this column. Don't come running to me if you forgot to check that Andrew Gaze no longer plays for the Melbourne Tigers.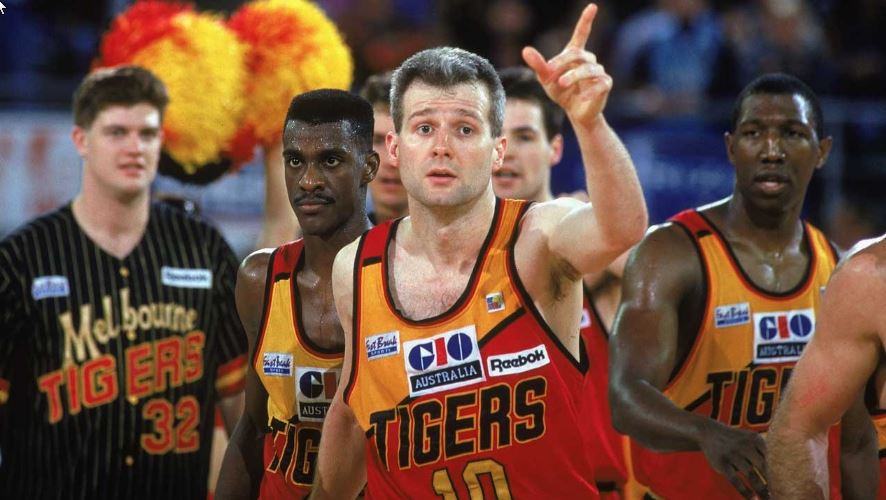 HELPFUL RESOURCES
There are a number of great resources easily accessible online that can help you build a competitive Sportsdeck Dream Team NBL.
Staying up to the minute (yes, minute!) with injuries to players and new players entering the league will be critical to your success.
Following the Twitter feeds of individual NBL teams can provide valuable, uptodate insights into what is happening with a particular team, such as player injuries.
The NBL.com.au website itself can also provide an important source of information – as can this website Basketball On The Internet.
I have always found the excellent chat site hoops.com.au to be a treasure trove of intimate NBL information that can be used to your advantage as a Team Manager.
There are a number of other NBL chat sites that you can also access – take the time to search them out and check in regularly for the latest gossip and information.
But beware the trolls! Not all information on these chat sites is accurate – some can be deliberately misleading.
I will provide links to other resources as the season progresses – remember knowledge and information is everything when it comes to reaching your potential as a Team Manager but it is up to you to examine and weigh the information you find.
BREAKDOWN OF THE RULES
I am not about to go through every single rule of the Sportsdeck Dream Team NBL in this column – it's already been done.
Go to this address to register your team and read up on the rules: https://sportsdeck.com/au/nbl/dreamteam
In short, each Team Manager will pick their team of 10 players. Each player has a dollar value - which is clearly marked by Sportsdeck – your original team must come in at or under the salary cap of $1 million.
The better the player the higher that player's value, eg Melbourne United's Josh Boone is currently the most expensive player at $177,800.
The equal least expensive player is Perth's Bryan Michaels (I hope that surname rings a bell with longtime NBL followers) at $40,900.
Pick 10 players – four guards, four forwards and two centres and come in at or under $1 million and you are off and running!
Each week you will select five starters and five bench players from your team.
You can move players between a bench role and a starting role by simply substituting them. Substituting is not trading.
Bench players only get 50% of their weekly score. For example, Daniel Johnson may amass 50 points in a Dream Team game. If you have him as a starter you will get 50 points, if you have him on the bench you will get 25 points.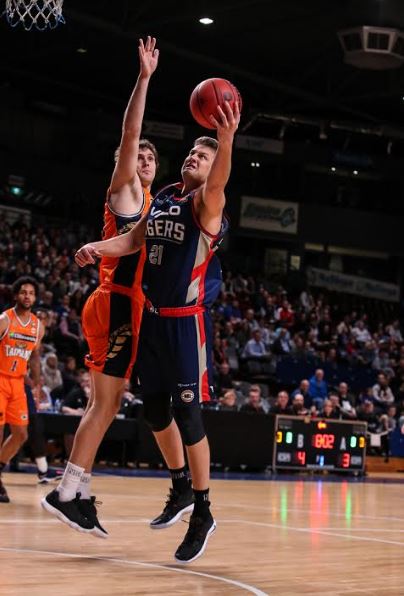 You must also pick a captain for your team every week – this particular player will get double points.
A player's value will fluctuate throughout the season, it is a lot like playing the stock market. The key to success is knowing when to buy and when to sell.
In Dream Team this equates to when to 'trade out' a player and when you 'trade in' a player.
There are 18 rounds in the Sportsdeck Dream Team NBL – the final two rounds - 17 and 18 - are classified as the semi and grand final weeks.
Actual NBL finals matches are not included in the Sportsdeck Dream Team NBL.
Whichever Team Manager has amassed the most points by the end of the competition is declared the winner.
Each team manager is allowed 30 trades for the entire season (all 18 rounds) – with a maximum of two per week.
Treat them as gold and use them wisely! They will be the difference between having a productive, fun year or bombing out.
Again, I will not be running through all the rules in this column, the responsibility is yours to understand how points are scored or lost.
Again, read up on the rules by visiting https://sportsdeck.com/au/nbl/dreamteam
HANDY TIPS
Many players are classified as having 'dual positions' that is guard/forward or forward/centre. These players are extremely useful as this will allow you to shuffle your team around without using valuable trades.
Be aware of which teams – and therefore players - are playing two games in a round. Obviously, the more games a player plays the more points he can amass (or sometimes lose!).
Make sure you are aware of the weekly schedule.
Lockouts normally occur a couple of hours before the first game of the round. Once lockout begins you cannot make any changes to your team until they round is completed.
Don't be lazy and assume rounds always begin on a Friday or Saturday. This week the first game is tonight - Thursday night. So if you try to finalise your team on a Friday you will be locked out and unable to make any changes.
Make sure you are aware of the weekly schedule (did I say that already?)
ABOUT "CRYSTAL BALL", THIS WRITER (who will remain anonymous)
I am a long (in the tooth) time follower of the NBL. I love it and I can't get enough of it.
I have never won a Sportsdeck Dream Team NBL Competition – but I regularly win my league which over the years I have found to be extremely satisfying. I can also lay claim to once scoring the highest score of an entire round (yes, I know it's not much but I'm taking it).
This column is purely for entertainment purposes. This writer receives no payments or endorsements from Sportsdeck Dream Team NBL or any affiliates.

ROUND ONE TEAM SELECTION
Now for the fun part.
You are looking to select 10 players that will come under or on the salary cap of $1 million.
This is when your skill, gut instinct or just plain dumb luck comes in to play.
There are a bunch of new imports starting in the NBL this year – many of them we have never seen before.
How will their international form translate into the NBL?
Who will be regarded as the best import this year?
Who will be regarded as the best Aussie this year?
What about the new young Aussie kids coming through? Will they boom or bust?
Who will be Rookie of the Year?
These are some of the things you need to take into account when forming your team.
Not all imports are going to be great - but they are all going to be expensive. It is almost a statistical certainty some will be sent packing during the season because they didn't come up to scratch.
Don't fall for the trap of thinking the most expensive players will always give you the best results/returns.

SO, WHO SHOULD I SELECT?
It is important to look at every player and their value. This is when your skill comes into play.

No matter who you pick in your team you will kick yourself for not having included a certain player(s).
With this is mind I personally like to come in under the salary cap by $40,000 or $50,000 for the first few weeks.
That way when a gun player emerges – or a 'surprise packet' comes along that no-one thought about - I will have the dollars to quickly add him to my team him before his value skyrockets and he becomes unaffordable.
Finding value is critical for your seasonal success.
For me the 'no brainer' to start the season is New Zealand's Corey Webster, at just $55,000 he appears to be the steal of the league.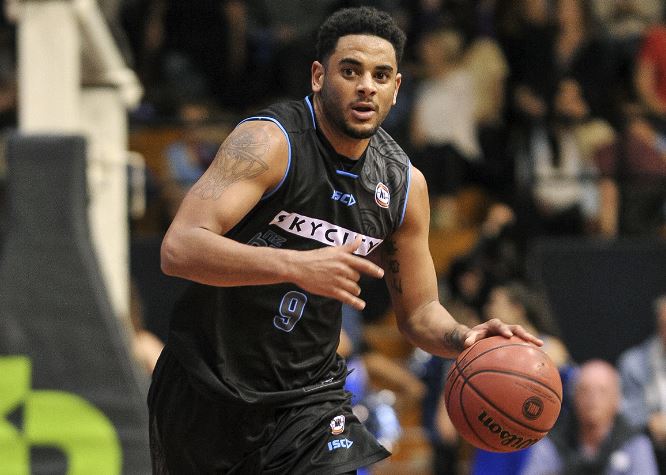 If you are not confident is taking chances on new, unproven players to the league, stick to the players you know best, until some real form emerges.
Players like Daniel Johnson provide perennial, elite returns in Sportsdeck Dream Team NBL – but he comes at a premium, currently third highest at $174,500.
While he has been a bit of slow starter in regards to providing returns in the Dream Team format, he looks to be a solid cornerstone for any team.
A dual position player at centre and forward, his Adelaide team also has two matches in each of the first four rounds.
A solid way to start the year.
The busy early schedule also makes an intriguing selection case for other Adelaide players including Nathan Sobey, new import Jacob Wiley, Anthony Drmic – who may find himself with an expanded role this year - while rookies Harry Froling and Jack McVeigh have the potential to quickly increase their low value due to the volume of games Adelaide is playing over the first four rounds.
Brisbane and Melbourne also have very busy schedules in the first third of the season.
Brisbane players Jason Cadee and new import Alonzo Gee deserve plenty of thought as does Cam Bairstow who is returning from injury.
It wasn't that long ago Bairstow was playing for the Chicago Bulls in the NBA prior to an impressive start in his NBL career before succumbing to injury.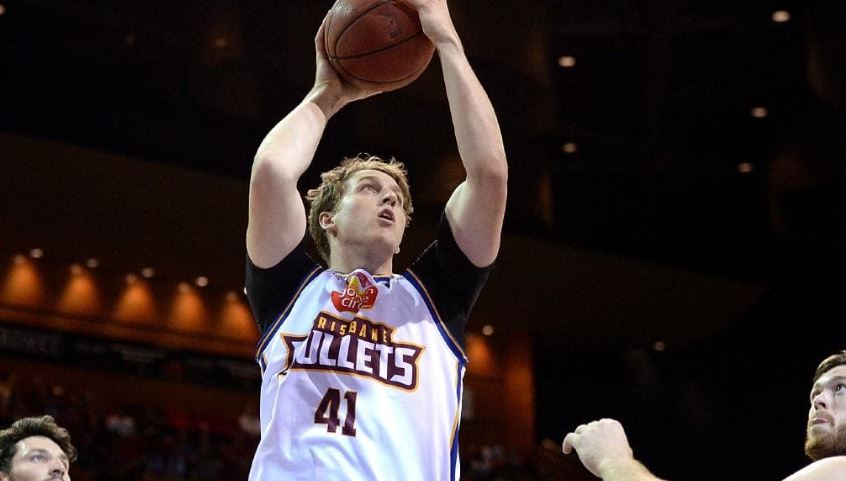 At $80,000 and a dual position player as a forward/centre he warrants consideration.
Cairns have three new imports and while they may unearth a Dream Team point scoring machine, I'm taking a wait and see approach. Nate Jawai is also incredible value at $58,000 but Cairns in the only team in the league that will be playing just two games in the first two rounds.
As far as the new import crop goes, it may be beneficial to take a round or two before committing the big bucks.
Melbourne United's Casper Ware and Josh Boone are both proven superstars and this is correctly reflected in their values but with a new import joining their team who is likely to take his share of Dream Team points - there may be better value on offer elsewhere at the moment.
The latest incarnation of Cedric Jackson, a proven, elite Dream Team point scoring machine in the past – is now with the Illawarra Hawks.
Will Jackson reproduce the form he showed with the New Zealand Breakers or disappointing form he showed with Melbourne United?
Your guess is as good as mine.
And of course, we cannot overlook Andrew Bogut, Kevin Lisch or Jerome Randle.
This trio of superstars could be anything, but remember there is only one ball so on some nights someone is going to have to take a step back. It's just unlikely it will ever be Randle – an unstoppable offensive force who loves to score the ball.
However, all three players come at a premium price and I for one want to see Andrew Bogut play a couple of games before committing $175,000.
Remember, value can be just as important as points scored.
New Zealand look to have assembled a great team this year while perennial powerhouse Perth will also be in the mix.
For me the keys to my starting Dream Team are Daniel Johnson and Corey Webster with at least three dual position players included.
I will also be staying $40,000 to $50,000 under the salary cap so I can quickly buy that player or two I should never have left out of my team.
Good luck.